Summer is right around the corner. If you're a horse-crazy college student or recent graduate with some summer hours to fill, find yourself a summer horse gig. What better way to spend your summer than sharing your horsey knowledge with others and getting paid for it? Before you can land that perfect summer job, you need to do some homework.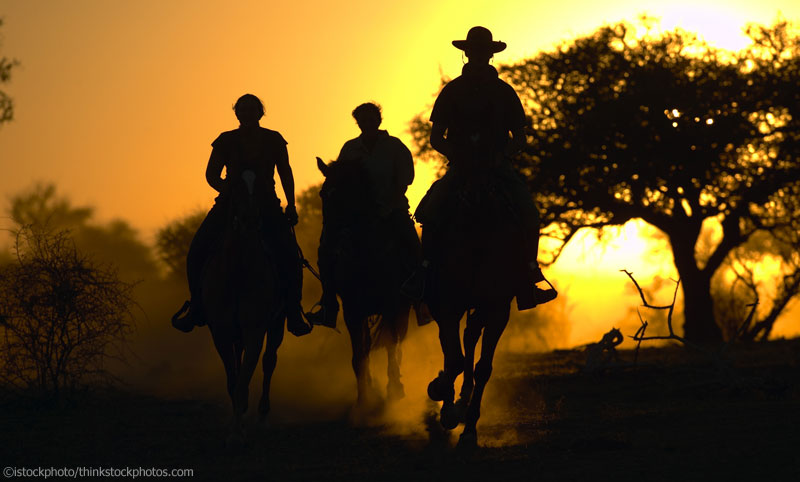 Finding the Right Fit for You
There are many different kinds of horsey summer jobs. Before you start applying, you need to decide what kind of job you want. Here are a few things to consider:
Who do you want to work with? Kids, families, ranchers?
Do you want to commute from home or live at the job?
How long of an assignment do you want?
How far from home are you willing to go?
Does the job provide room and board?
What skills does the job require?
Make a Horsey Resume
Once you narrow down the kind of job you want, you need to make a horsey resume for your applications. Your standard work resume is not the same a resume for a summer job with horses. While you academic achievements and work experience matter, make sure to include information about your knowledge and experience with horses.
Application processes vary depending on the job, but many will ask for CPR certification, years of riding experience, experience working with children and adults, and some may ask you to send in a video.
Even if you haven't formally worked in the horse industry, if you're looking for a summer job with horses, you need to be able to explain your skills on paper. Make sure you tailor your skills to the demands of the position.
Summer Camp Counselor
If you want to be a camp counselor, you have a lot of things to consider. Some camps only offer horse-related activities, and some camps offer a range of summer activities that includes horseback riding.
Some camps are English and others are Western. Some are strictly arena work and others are only trail rides. Certain camps offer very niche sports such as polo or polocrosse.
Babysitting and daycare experience can be a great resume builder when speaking with camp managers who want to know about your experience working with children.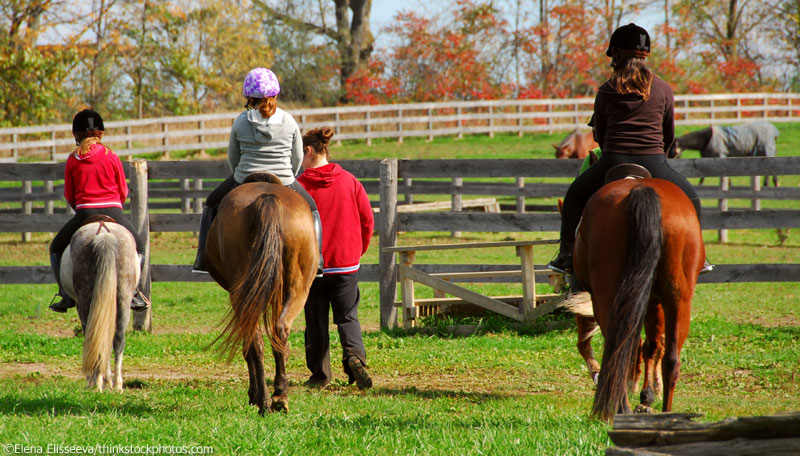 Trail Guide
If you want to work at a National Park or a guest ranch, a trail guide position might be perfect for you. As a trail guide you will be responsible for the guests' safety while on the trail. It's imperative that you are confident in following marked trails and that you know how to anticipate bad weather and identify potentially dangerous footing for horses.
One of your many responsibilities will be to make sure cinches are tight on guests' saddles and guests know how to properly stop their horses. Experience working with kids and adults is important for this kind of summer position.
Ranch Wrangler
The duties of a ranch wrangler can really vary. Some wrangling positions are on working cattle ranches, and others are on guest ranches. No matter what kind of wrangling position you pursue, you can expect to do more than just ride horses.
You may help mend fence, clear trails, doctor livestock, and interact with farriers and vets, as well as guests, visitors or clinicians.
Show Groom
If you love horse shows and have aspirations that involve the show ring of any discipline, try to connect with a trainer who needs a groom or working student for the summer. Besides learning valuable information about the show world, you may have the opportunity to network with riders and trainers who could help you find opportunities to ride amazing horses.
No matter what horsey summer job you pursue, if you do your prep work, you're going to have a blast. Horse-crazy people know that working with horses requires dedication. You can expect to be a member of a hardworking team of people who are willing to do what it takes to create a great environment where memories made last a lifetime
Further Reading
Equestrian Careers
The Equine Apprentice