With just a couple of months remaining until the 2014 Alltech FEI World Equestrian Games in Normandy, France, equestrian athletes and fans of the sport are focused on the competition there. But in the offices of the Fédération Equestre Internationale (FEI), officials have been working to secure the venue for the next games, which will take place in 2018.


Coverage of the show jumping competiton at the 1976 Montreal Olympics.
It was announced today, June 9, that Bromont/Montreal in Quebec, Canada will host the 2018 games. This will be the first time that Canada has hosted the games and only the second time they've been held outside of Europe. Bromont is a small resort city located approximately 50 miles outside of Montreal.
Lexington, Kentucky was the only other city to reach this final bid. Had it been awarded the games, it would have been the first city to host twice, having hosted the previous event in 2010.
The venue for the 2018 FEI World Equestrian Games will be the Bromont Olympic Equestrian Park, which was the home of the equestrian events of the 1976 Montreal Olympics.
"We are really delighted to award the 2018 Games to Bromont/Montreal," said FEI President HRH Princess Haya. "The Bromont Olympic Equestrian Park is an exceptional and proven venue, and will be the ideal location for the eighth edition of the FEI World Equestrian Games, our most global equestrian event."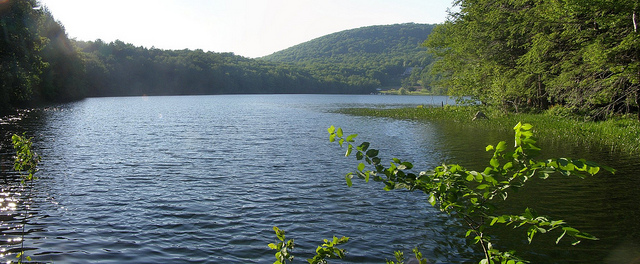 A lake view near Bromont, Quebec. Photo via flickr user Multivac42

Bromont's most prominent claim to fame in equestrian sport is its annual Bromont CCI 3* three-day event which takes place in June. Its location also makes it a popular destination for skiers in the winter and mountain bikers in the off-season.