American Beezie Madden rode Simon to FEI World Cup victory in 2013. The World Cup Final will be held in the U.S. in 2015 and 2017. Photo: Gregory Takatch/FEI
It's a good time to be an equestrian sports fan in North America.
Yesterday, the FEI announced that the 2018 World Equestrian Games would be held in the town of Bromont near Montreal, Quebec. Today they released a list of host cities for upcoming finals. Among them is Omaha, Nebraska, which came out ahead of Hong Kong and the Dutch city of 's-Hertogenbosch to win the bidding for the 2017 Longines FEI World Cup Jumping and FEI World Cup Dressage Finals.
"It's very exciting that Omaha, which has the full support of the local community and government, will be hosting both the Longines FEI World Cup Jumping and FEI World Cup Dressage Finals in 2017," said FEI Secretary General Ingmar De Vos. "The FEI always welcomes new venues for its Championships and Finals and it's good to see some different cities included in today's allocations."
Bringing the finals back to the U.S. is a big deal, and even among American locations, Nebraska seems a strange choice at first glance. But while it may not be as high-profile in the equestrian world as Kentucky or Florida, Nebraska is home to the Omaha International, a hugely successful indoor horse show. The show hosts a Saturday night Grand Prix championship, giving it some cred as a world-class venue. But the free-for-spectators daytime show along with a family-friendly, interactive expo has brought community involvement and support to the event. That kind of support is essential for a successful bid.
The Omaha International is held in April each year. The FEI World Cup Finals will take place March 27-April 2, 2017.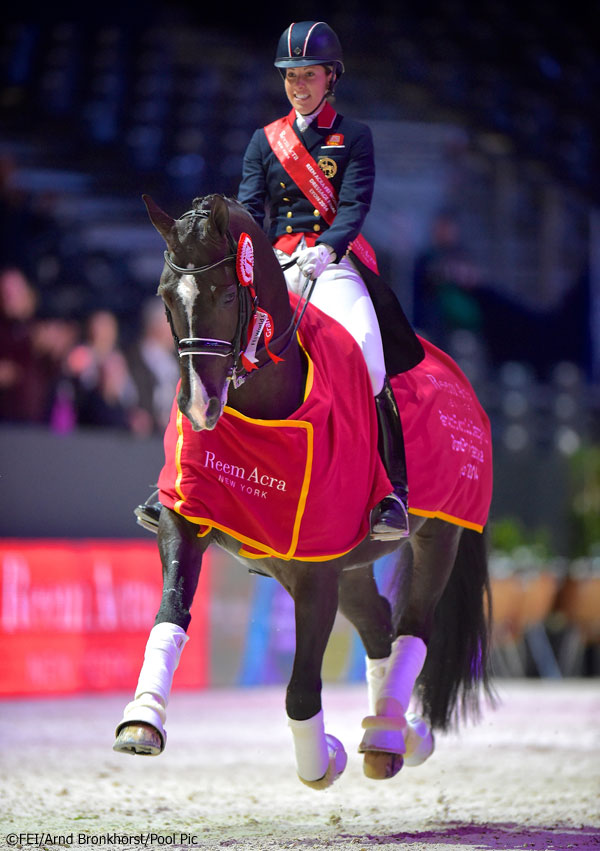 The unstoppable British pair, Charlotte Dujardin and Valegro, were champions at the 2014 Reem Acra FEI World Cup Final in Lyon, France. Photo: FEI/Arnd Bronkhorst/Pool Pic
If 2017 seems too long to wait to have the world's best show jumping and dressage on American soil, worry not. The 2015 FEI World Cup Finals for both sports will be held in Las Vegas April 15-19, 2015. Las Vegas has hosted both events several time during the first decade of this century and has proven to be a successful location.
In 2016, the finals will be held in Gothenburg, Sweden, before returning to the U.S. in 2017.
---
Leslie Potter is the Senior Associate Web Editor for HorseChannel.com. Follow her on Twitter: @LeslieInLex