The United States show jumping community has lost one of its legends in Sapphire, the longtime partner of rider McLain Ward. Sapphire died on Sunday, June 22 due to complications from colic, according to the United States Equestrian Federation (USEF). Sapphire was officially retired from competition in 2012.

McLain Ward and Sapphire at the 2010 Washington International Horse Show.
Known around the barn as Sara, the 1995 Belgian Warmblood was a familiar sight on the international show jumping circuit—and in the winner's circle—for many years. With Ward, she was part of the gold-medal winning U.S. Olympic teams in Athens in 2004 and at the 2008 Beijing Games (the equestrian events were held in Hong Kong.) The pair was also part of the silver-medal winning team at the 2006 FEI World Equestrian Games in Aachen, Germany.
Together, Sapphire and Ward have a record of victories too long to list. Highlights include a second-place finish at the 2009 FEI World Cup Final, multiple victories at the Grand Prix of Devon, the Hampton Classic, the Washington International Horse Show and the Spruce Meadows International.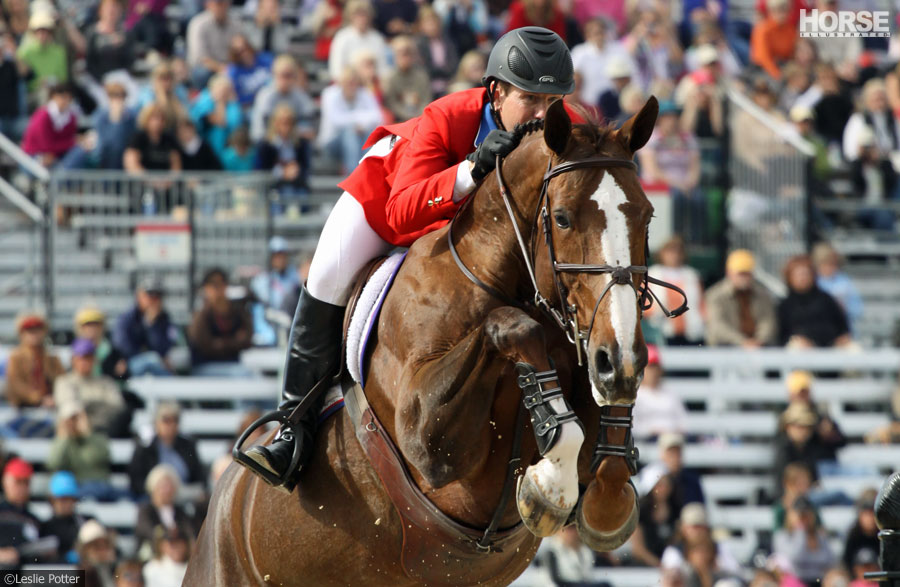 Sapphire and McLain Ward at the 2010 Alltech FEI World Equestrian Games. Photo: Leslie Potter

"Sapphire epitomized a great mare," former U.S. Show Jumping Chef d'Equipe George Morris told the USEF. "She was the anchor of so many U.S. teams; she had the scope, she was careful, I can't say enough good things about her. She was one of the greatest horses of the century."
Sapphire is survived by several offspring. She had two foals in 1999 and 2000 prior to beginning her competition career, and had a filly and a colt born one year ago by embryo transfer. She also has two clones, Kara BC and Kidjaz BC, now four years old. Whether those clones will see the inside of a competition arena is to be determined; they will likely be used for breeding to carry Sapphire's successful genes into future generations.