In 2010, para-dressage became the eighth discipline to be included in the World Equestrian Games. At this year's games, para-dressage was one of the three disciplines to kick off the opening day of competition in Normandy.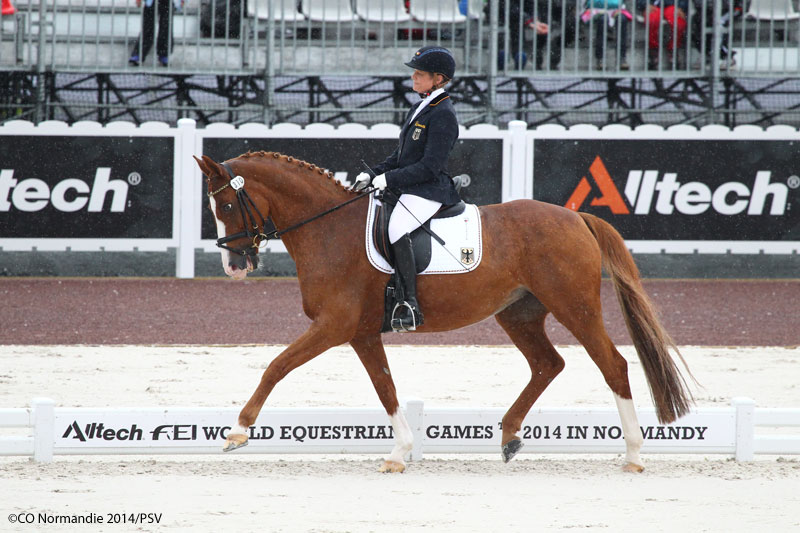 Hannelore Brenner and Women of the World earned the top score in Grade III para-dressage competition. Photo: ©CO Normandie 2014/PSV
Under gray skies and persistent rain at La Prairie racecourse in Caen, riders from Grade III were the first to go in the team competition. Germany's Hannelore Brenner and her horse, Women of the World, demonstrated the partnership that earned them gold at the 2012 Paralympics and posted the top score, a 72.474 percent.
Close behind in second place was Dutch rider and reigning European champion Sanne Voets with Vedet PB N.O.P. Annika Lykke Risum of Denmark, who recently returned to competition after the birth of her son earlier this year, came in third riding Aros A Fenris.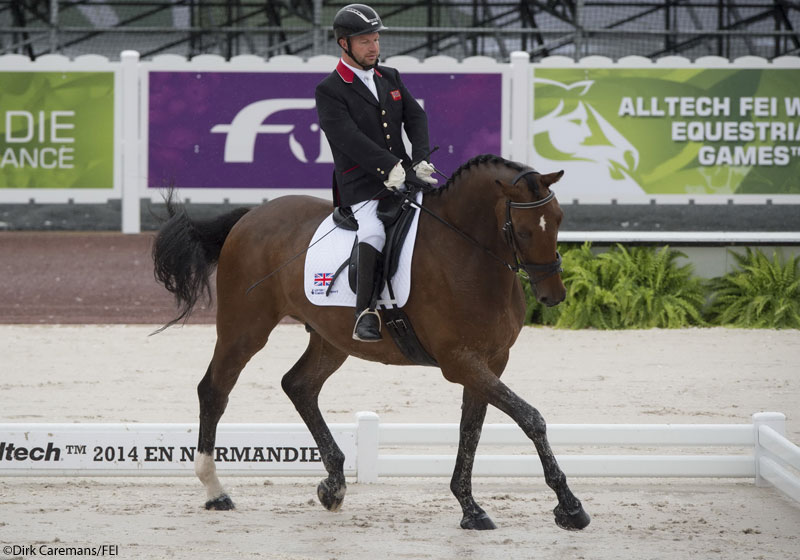 Lee Pearson and Zion of Great Britain led the Grade Ib competition. Photo: Dirk Caremans/FEI
At the 2010 WEG, Great Britain secured its para-dressage dominance thanks in part to veteran competitor Lee Pearson. Pearson returned to the WEG stage today with his horse Zion, earning a 77.960% for the top position on the Grade Ib leaderboard.
2012 Paralympic gold medalist Pepo Puch of Austria turned in the second-place ride aboard Fine Feeling S. Joann Formosa of Australia rode Worldwide PB to the third-place position.
Sydney Collier represented the U.S. today abourd her horse Willi Wesley, making her WEG debut at just 16 years old. In addition to having the distinction of being the youngest para-equestrian at these games, Collier's poodle, Journey, became the first ever WEG-credentialed service dog, as documented on Facebook.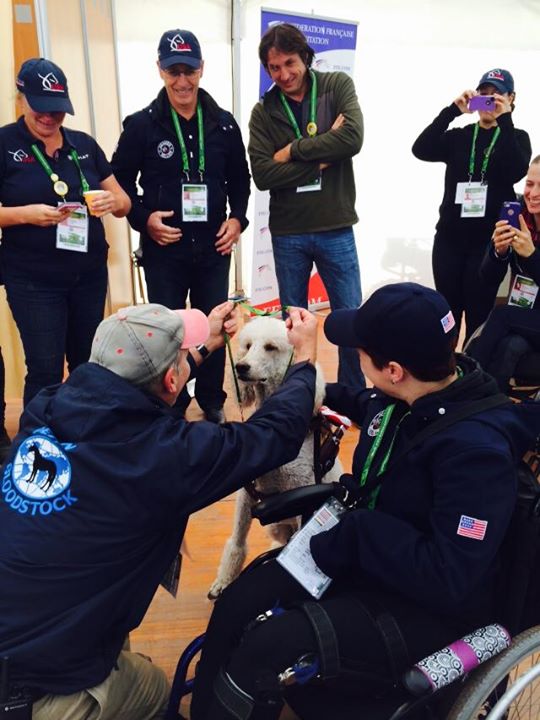 Fellow American Annie Peavy completed her first ride as an individual competitor in Grade III today with Ozzy Cooper, an 8-year-old Trakehner gelding.
Para-dressage continues tomorrow with Grades Ia, II and IV continuing the team competition.
Keep up with all the World Equestrian Games news at HorseChannel.com/Normandy2014.
Get competition schedules, results and more at Normandy2014.com.
---
Leslie Potter is Sr. Associate Web Editor of HorseChannel.com. Follow her on Twitter: @LeslieInLex.