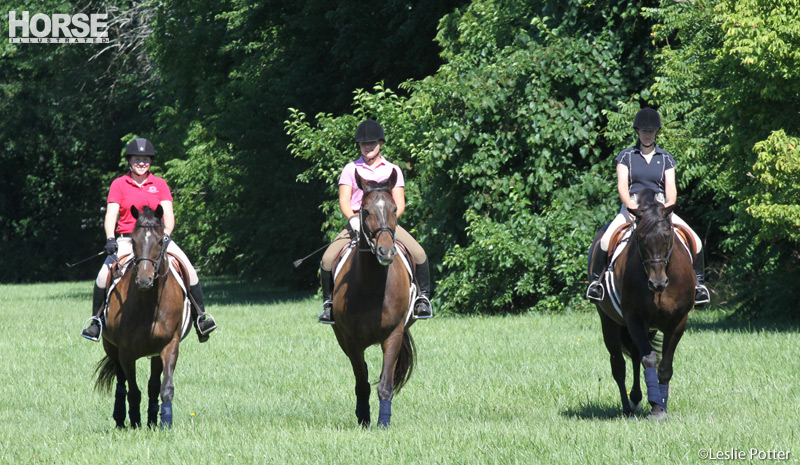 Choosing a college is one of the biggest decisions you will have to make in your life—whether you're a traditional or non-traditional student.
If, like most horse-crazy students, you've decided you need to get your horsey fix while you get an education, you'll need to decide if you want horses to be a part of your everyday curriculum, or if you want to have horses around, but study something other than the equine industry.
To help you decide, you have two main choices: Hands-on equine careers or horse-industry jobs outside of the barn.
Hands-on Higher Ed
If you know you want a professional career that involves hands-on horse care, a college that offers in-the-barn classes would be best-suited to preparing you for your future. Jobs that would need classes such as these include:
Horse trainer
Equine therapist
Farm manager
Riding Instructor
Professional groom
Equine massage therapist
Equine dentist
Equine chiropractor
Farrier
Note that acceptance to vet school does not require hands-on undergraduate classes, though an array of hands-on hours, whether in-class or through volunteer or internship hours, will help solidify your application to vet school.
Jobs With an Equine Emphasis
There are lots of jobs in the equine industry that don't require physically working with horses every day. Many of these careers do not require as much hands-on experience working with equines. Jobs in these facets of the industry would require majors in things like biology, finance, psychology or another mainstream course of study. Equine industry jobs you could hold with a traditional major include:
Bloodstock agent
Equine nutritionist
Agriculture education instructor
Equine organization staff member
Equine artist
Equine researcher
Sports psychologist
Equine marketing or public relations specialist
Saddle fitter
Horses as a Hobby
If riding is your passion, but you want to study something other than horses in college, there are many ways to keep horses as part of your college experience. If you're interested in riding and competing throughout the school year as part of a team, be sure that the college you choose offers one of the following opportunities:
There are hundreds of job opportunities in the equine industry. Deciding if you're interested in a hands-on profession or one that doesn't involve daily horse care will help narrow which college is the best fit for you.
No matter what you aspire to be, the perfect college is out there. Be diligent in your search and keep your mind open. The right college may be in your own backyard!
Liked this article? Here are others you'll love:

College and University Equine Studies Programs

List of Equine Studies Bachelor's Degree Programs

Bring Your Horse to College