I've finally settled in to my current equestrian identity: Trail Rider. Aboard my trusty steed Wally, I've explored all sorts of trails—from urban bridle paths to abject wilderness—with a sense of zeal and wonderment.
The one aspect of trail riding that I haven't yet mastered is choosing an appropriate trail riding partner. While I have a couple of gal pals who are proficient riders with an innate sensibility regarding safety, there are still times when I make a mistake. I'll encounter a casual acquaintance and accept her invitation to trail ride. Though she seems sane and rational, once the trail ride is underway she turns into a reincarnation of Annie Oakley with an apparent death wish. On those days, Wally and I consider ourselves lucky to survive unscathed.
I've combined moments from those misadventures with my own brand of horse humor to create the following list. Whether you're trail riding in town or through open country, these are statements and observations you really don't want to hear from your companion.
1.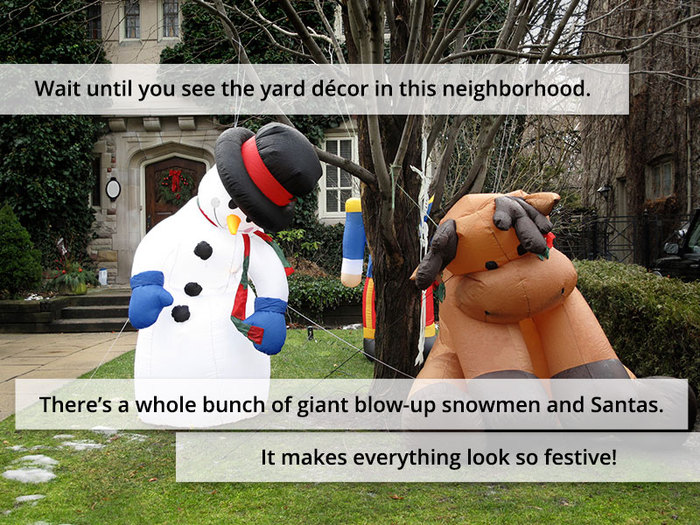 2.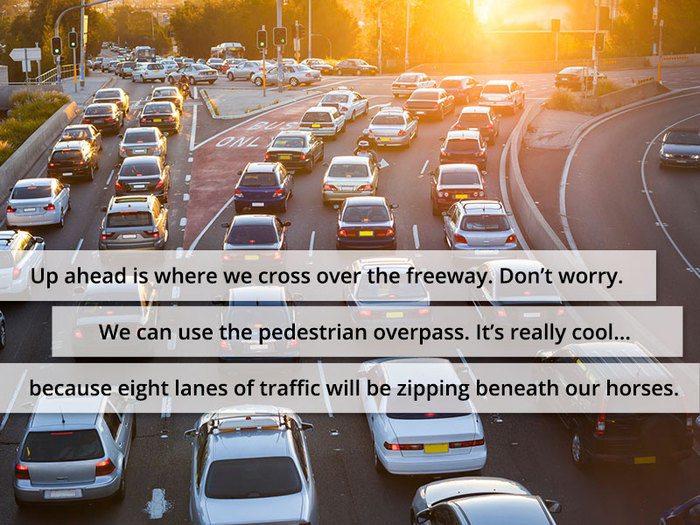 3.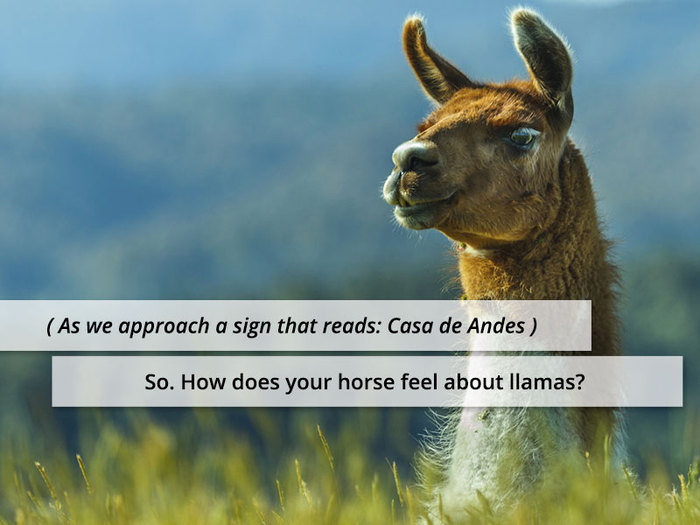 4.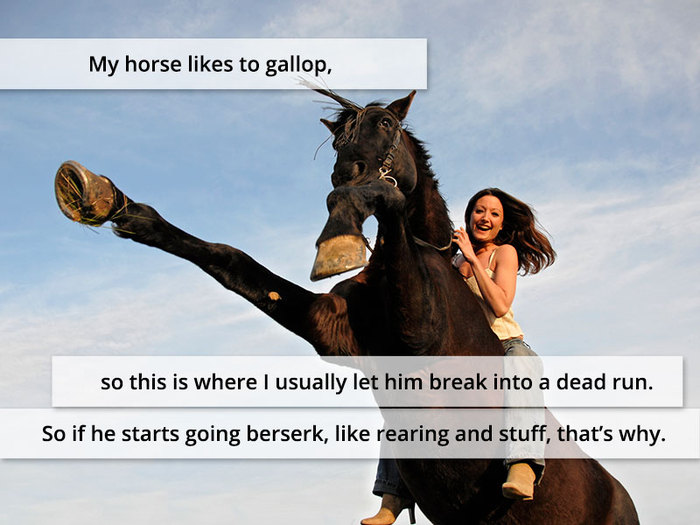 5.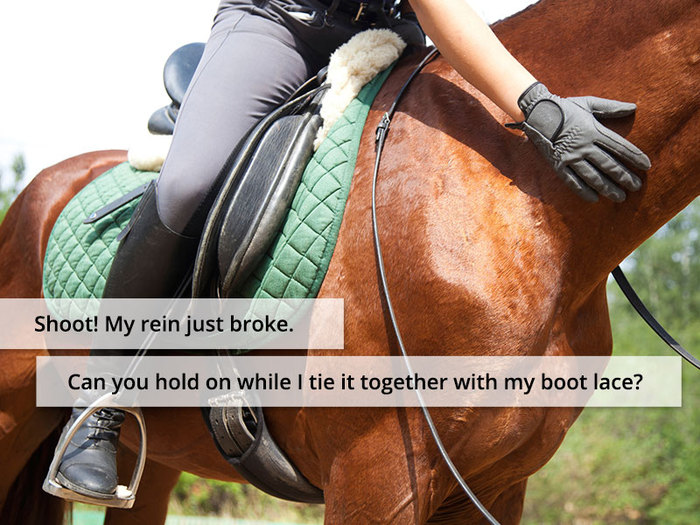 6.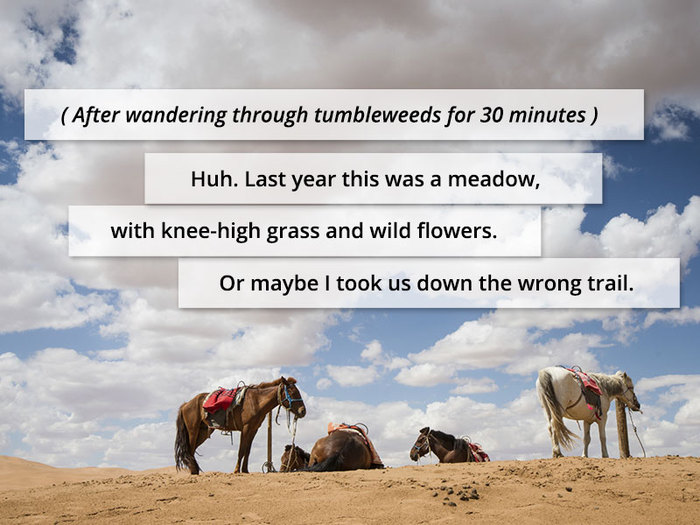 7.
8.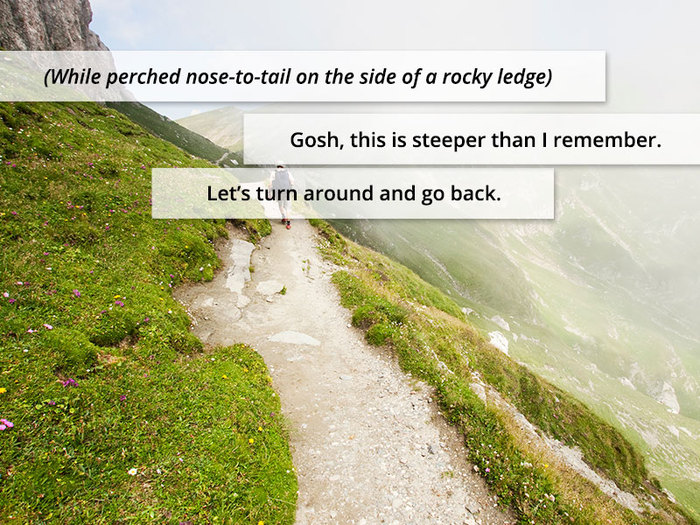 9.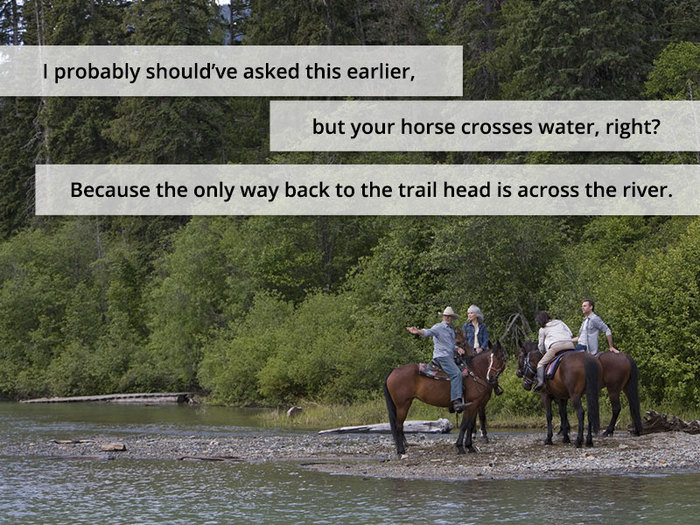 10.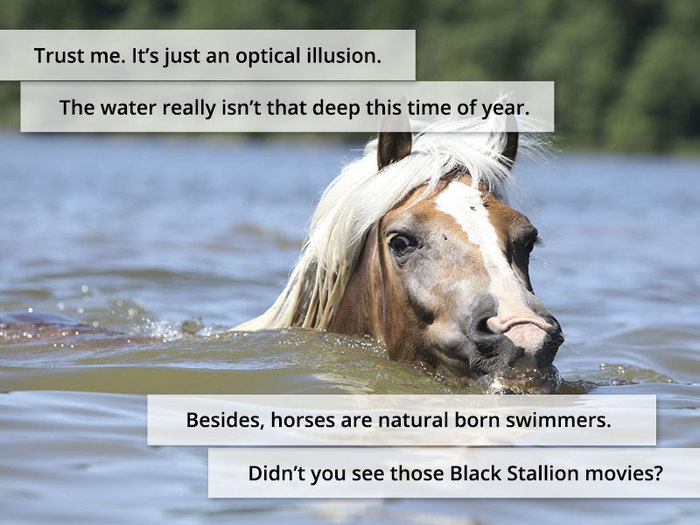 I hope I made you laugh, and also think wisely about your trail riding partners. If you'd like to leave a comment or share a brief story about a trail ride gone wrong, I'd love to read them.
Liked this article? Here are others you'll love:
Let's All Go on a Trail Ride!
10 Famous Last Words from the World of Horses
Are You Sure You Want to Trail Ride in That Halter?