Maybe you think that studying the genetics of horse coat colors is filled with intimidating words like alleles and phenotype. But what if I told you that genetics doesn't have to be a scary subject and might even be… fun? Get ready for an intro to horse colors—filled with simple, easy-to-understand terms. Ready? Let's go!
---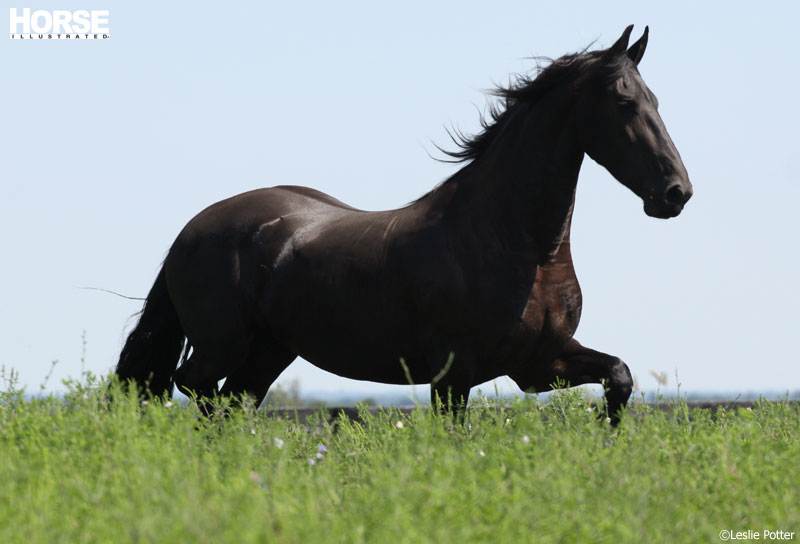 Black
Black is one of two base colors upon which all the other colors are built. Black is dominant over chestnut. Black bred to black produces black… most of the time. Occasionally, crosses of black to black will produce chestnut, but only if both parents carry a recessive chestnut gene.
---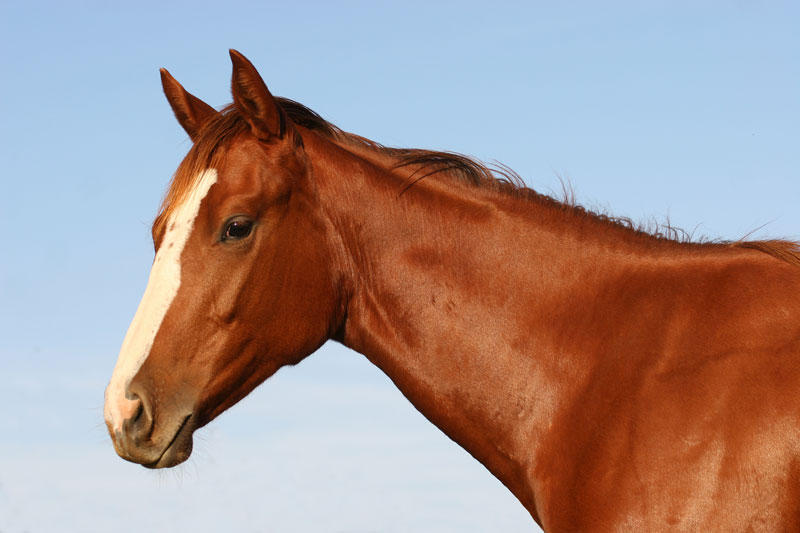 Chestnut
Chestnut—the second of the base colors—is produced by the action of recessive genes. That's why two black horses will sometimes unexpectedly produce a chestnut foal. But here's a rule you can count on: if you breed chestnut to chestnut, you'll get chestnut, 100 percent of the time. How's that for simple?
---
Palomino
This one's easy. Palomino is just chestnut with one copy of the cream (dilute) gene. (And you thought genetics was hard!) If you had a chestnut with two copies of the cream gene, you'd have a cremello.
---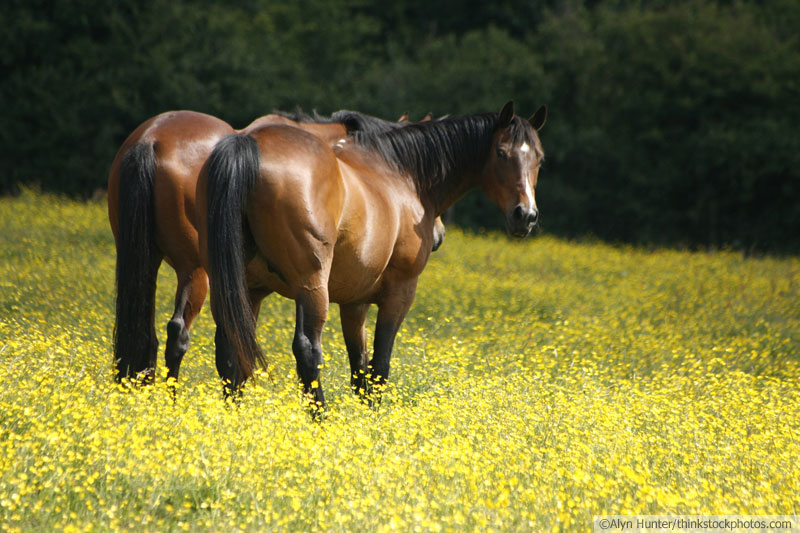 Bay
Bay is essentially black but with the presence of a dominant agouti extension gene that restricts the black coloring to the horse's points (legs, ears) rather than extending all over the body as you'd find on a black horse.
---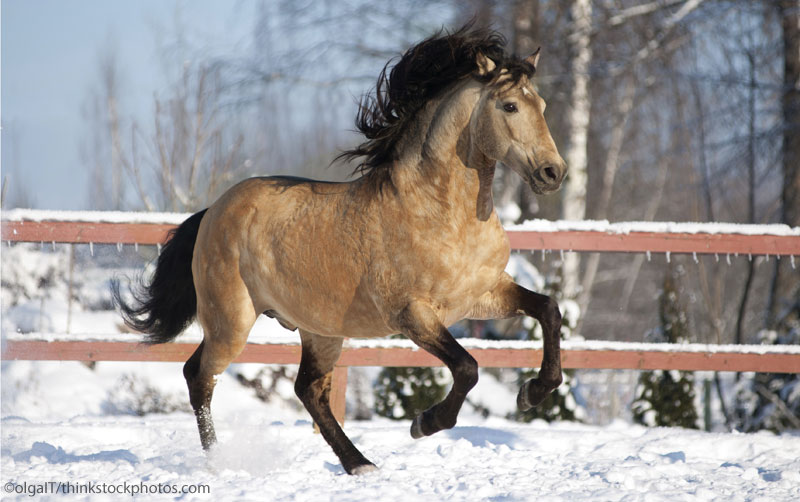 Buckskin
Another easy one! Buckskin is bay with one copy of the cream (dilute) gene. A bay with two copies of the cream gene is called perlino.
---
Gray
Technically, gray is not a color—it's a modifier. Every gray horse has a base color—whether it's chestnut, bay, buckskin, or whatever—and the gray acts as a modifier of the base color. There are a lot of misconceptions out there about the inheritance of gray, but here's one hard and fast rule: a gray horse must have at least one gray parent. No exceptions. But two gray horses don't always produce a gray foal—just to keep things interesting.
---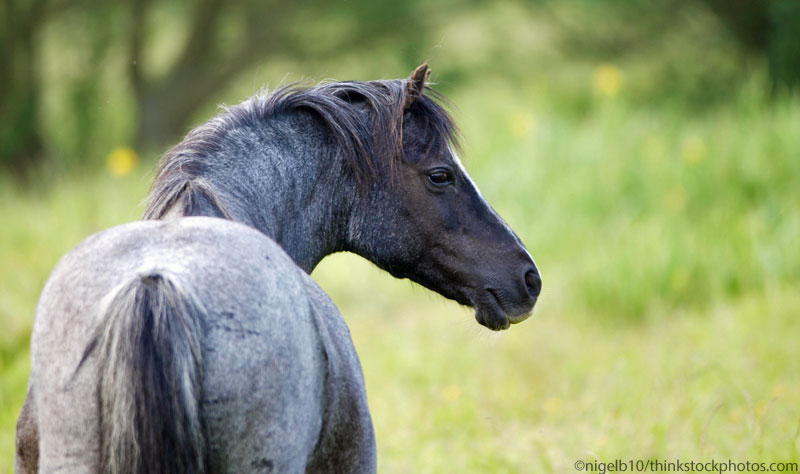 Roan
Another modifier! Roan—the scattering of white hairs throughout a coat—modifies a base color. So if you have a chestnut with a roan gene, you have a chestnut roan, which—although it may look decidedly pink—is really just chestnut with white hairs sprinkled everywhere except for the head and points.
---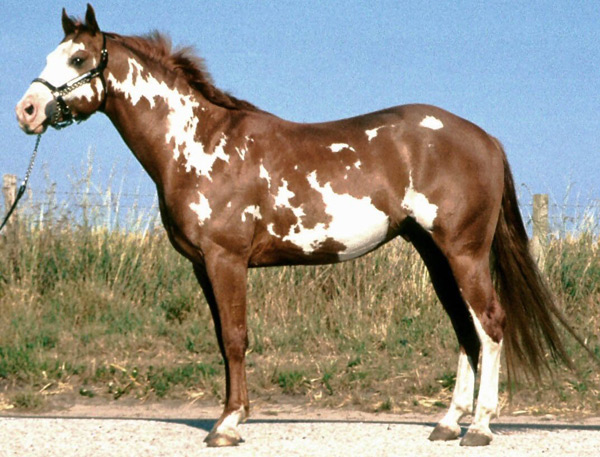 Sabino, frame overo, and tobiano
You hear people throw these terms around all the time—but what do they mean? All three terms refer to different patterns of white markings. At their most basic, you could think of them like this: Sabino is characterized by high, dribbly white stockings with lots of speckling and flecking, light roaning on the flanks, and white spots on the lips. Tobiano is easily identified by a dark face (minimal markings), white stockings, and white markings on the body, as well as "ink spots." Frame overo is characterized by white face markings, dark legs, and white markings that are "framed" on the body.
Got questions? Leave them in the comments below!