Did you hear that the American Quarter Horse Association (AQHA) would be requiring helmets for barrel racers under age 18? If you did, you're not alone. News of such a change apparently originated on Facebook and quickly circulated through equestrian circles. But as with so many things posted and reposted to social media, it's simply a myth.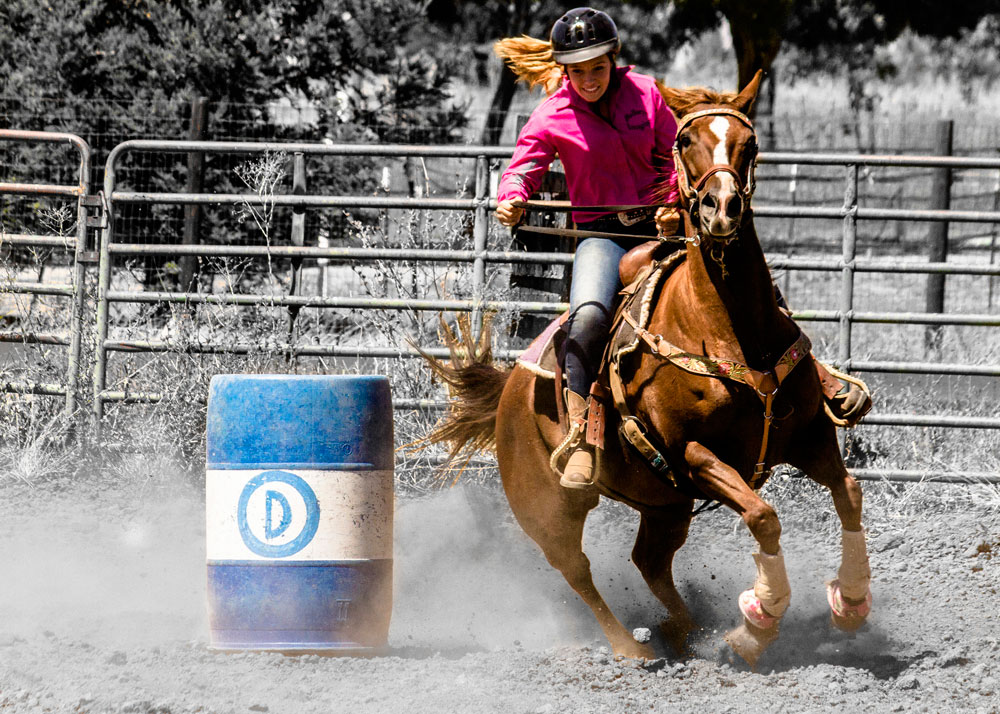 "This is a rumor and is not true," said Lauren Walsh, Senior Director of Marketing and Membership for the AQHA. "The English helmet rule changed last year and was instituted at the 2014 World Show, but there have been no approved rule changes regarding youth barrel racing."
The English helmet rule change requires all AQHA youth exhibitors to wear an ASTM/SEI approved helmet in all hunt seat classes, including hunter under saddle and hunt seat equitation on the flat. Helmets were already required at AQHA shows in over-fences classes.
Although there is currently no helmet rule on the western side, barrel racers of all ages do have the option of wearing protective headgear if they choose. This week, champion barrel racer Fallon Taylor made a statement by wearing helmets in several rounds at the Wrangler National Finals Rodeo (WNFR) in Las Vegas. The widely circulated photos may have lent some credence to the rumors of a new helmet rule.
Taylor does not always wear a helmet, but she has been advocating for their use during this year's WNFR, which continues through Saturday, Dec. 13. Taylor and several of her sponsors have pledged to donate to several charitable causes at a set amount for each rider who competes in a helmet. Find out more about the charities, and check out Taylor's impressive wardrobe of colorful helmets on her Facebook page: Facebook.com/fallontaylorstore.