10. Misconceptions about Horses from Non-Horsey People
Ever have to explain to a co-worker why, no, their 3-year-old nephew cannot learn how to ride on your 2-year-old horse? Or try to convince a non-equestrian relative that your flymasked horse is not blindfolded? Yeah, we've all been there. This article about these types of situations resonated with HorseChannel readers this year.
---
9. 10 Comments You Don't Want to Hear from Your Trail Partner
Riding with a friend is great, except when it's not. This humorous look at red flags from your trail buddy was the ninth most popular article from 2014.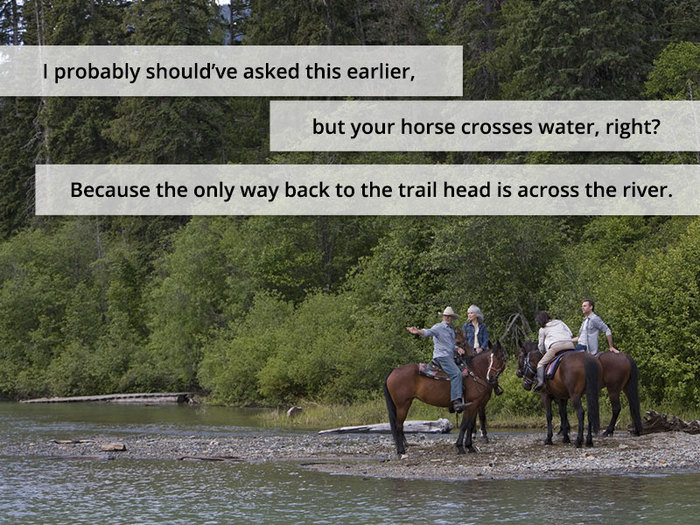 ---
8. The Truth About Lost Shoes
When your horse can't seem to keep his shoes on, it's incredibly frustrating. That feeling undoubtedly drove lots of horse owners to this interview with a farrier about what causes lost shoes.
---
7. Nasal Strips for Horses
Remember the controversy surrounding Triple Crown contender California Chrome's nasal strips heading into the 2014 Belmont Stakes? It was a big deal…for a minute or two.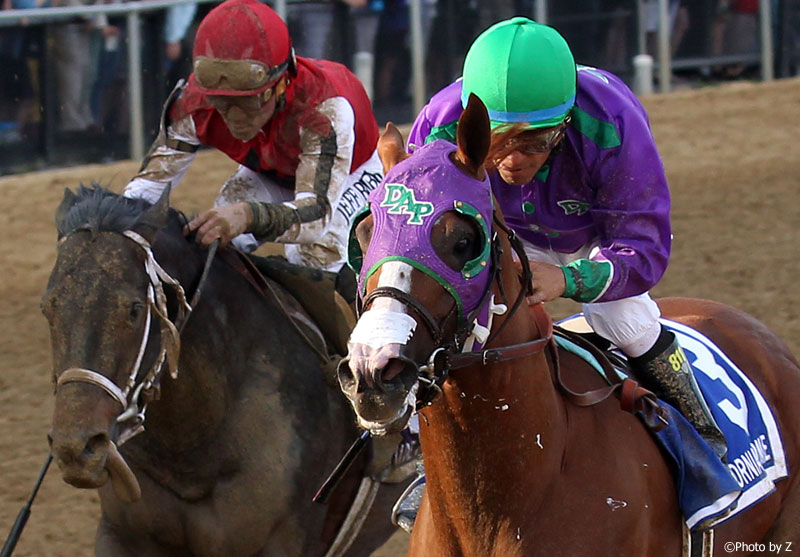 ---
6. 11 Ways to Show off Your Horse Show Ribbons
Who doesn't love a little equestrian home décor? This popular article offered 11 ways to show off your love for all things equestrian while putting your hard-earned ribbons on display.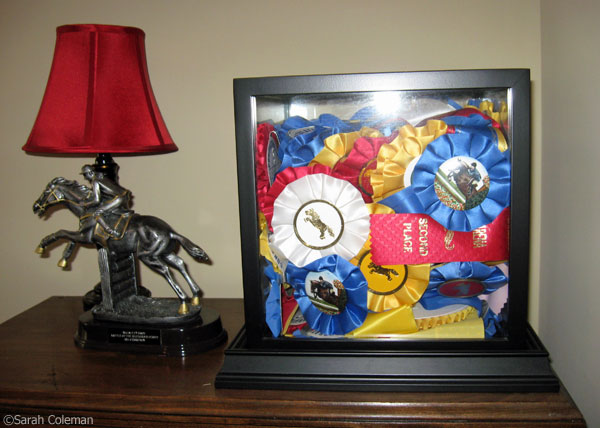 ---
5. Horse's Mane and Tail Cut off in Act of Vandalism
A horse owner in New York reported finding her horse with his mane and tail chopped off and an R spray painted on his side. Dusty, the palomino in question, was otherwise unharmed.
---
4. 10 Things Your Barn Worker Wants You to Know
Boarding has a lot of upsides, but it has some challenges as well. In June, a boarding stable worker offered some sincere advice for horse owners.
---
3. Too Heavy to Ride?
Rider weight is a bit of a hot-button issue with lots of opinions floating around the horse world. This article, which originally appeared in the February 2014 Horse Illustrated and was later reprinted online, looked at some of the research that's been done on horses' weight-bearing abilities.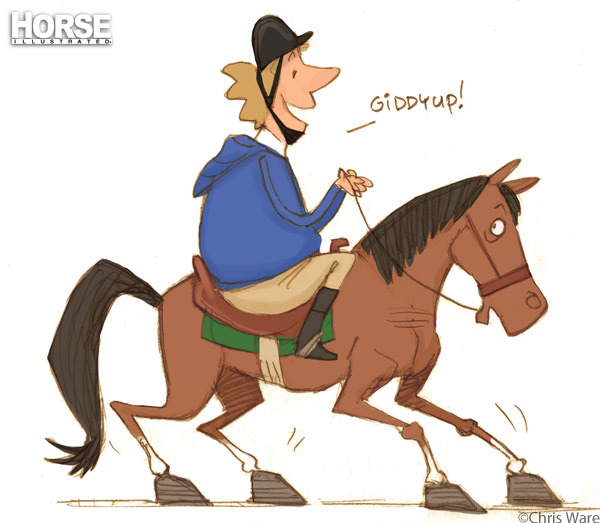 ---
2. Toxic Horse Treats
Sometimes all you're looking for is some practical information that you can use. This article on which fruits and veggies get the green light to your horse's dish and which are on the do-not-feed list was the second most-read article of 2014.
---
1. Super Bowl Ad to Feature the Iconic Budweiser Clydesdales and a Puppy
What can we say? Everyone loves the Budweiser Clydesdales, and when you throw an adorable puppy into the mix, the combination is irresistible. The number one most-read article on HorseChannel this year was from back in January when we brought you Budweiser's Super Bowl ad, a fan favorite for sure.