Is it time for dinner yet? Photo: Theresa Schmid.
At the time this article is posted, there will be 27 days until spring. Even though its less than four weeks away, for those of us dealing with snow and ice, springtime seems like a far-off dream.
One upside of snowy weather is that it does make for some great photos.
We asked our Facebook community
to share images from winter with horses. Here are a few of our favorites.
Nic the Morgan isn't quite sure the new stablehand knows what he's doing. Rachel Nelson shared this cute scene from New Hampshire.
---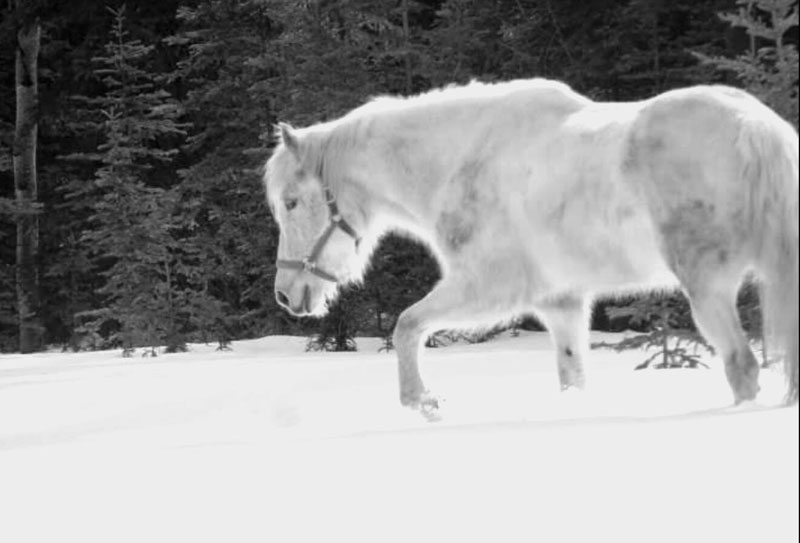 Thanks to Sammi Morris for sharing this dramatic shot from Alaska
---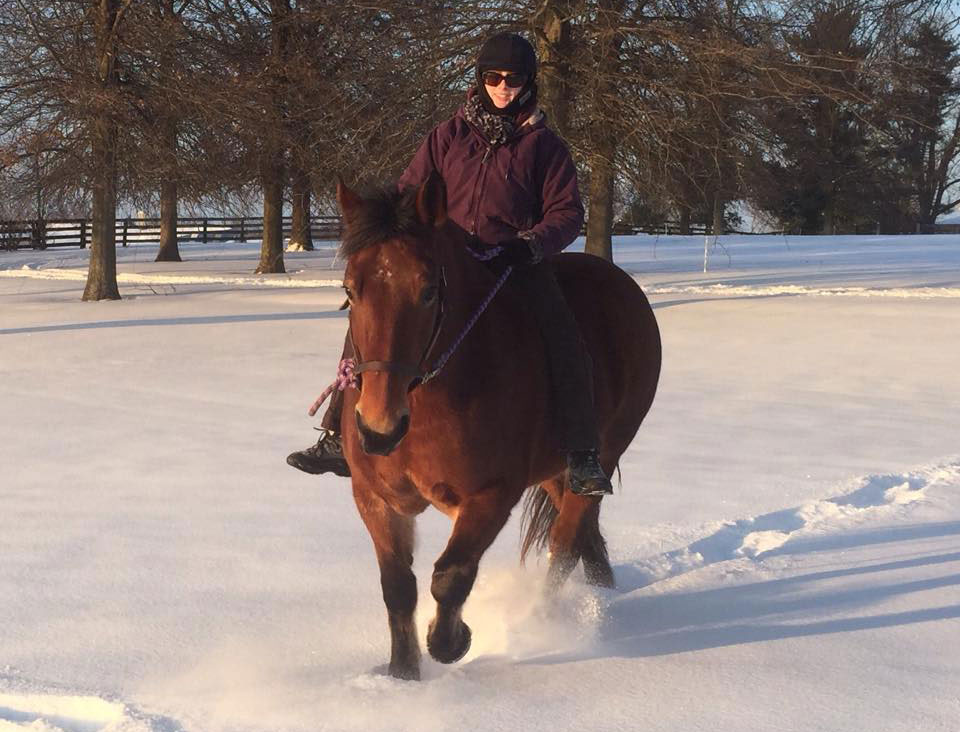 Courtney Treadway of Kentucky shows that snow at the barn can be fun!
---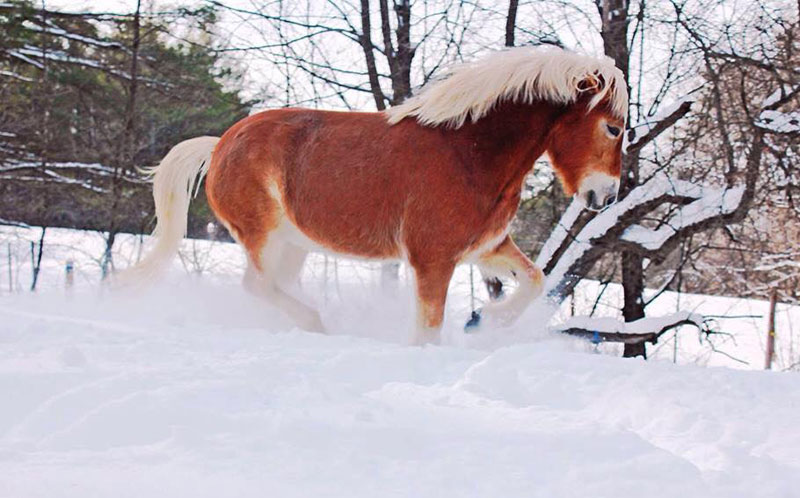 Mr. James Blond takes a run in the New Hampshire snow. Photo: Kait Driscoll.
---
Snow is no problem at all for these hardy Alaskan horses and rider. Photo: Jaida Vroman.
---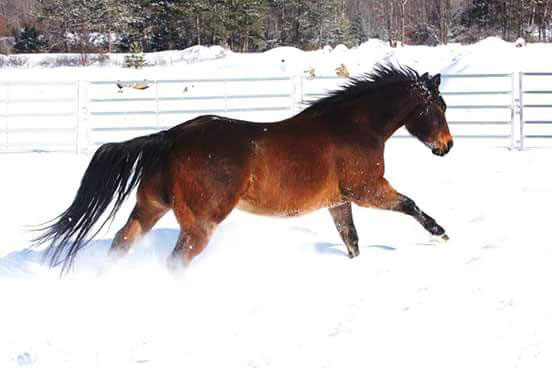 Winter weather is no reason to slow down your fitness routine, according to this horse. Photo: Laurie Jensen.
---
Whatcha doing down there? Photo: Tracy Wallish.
---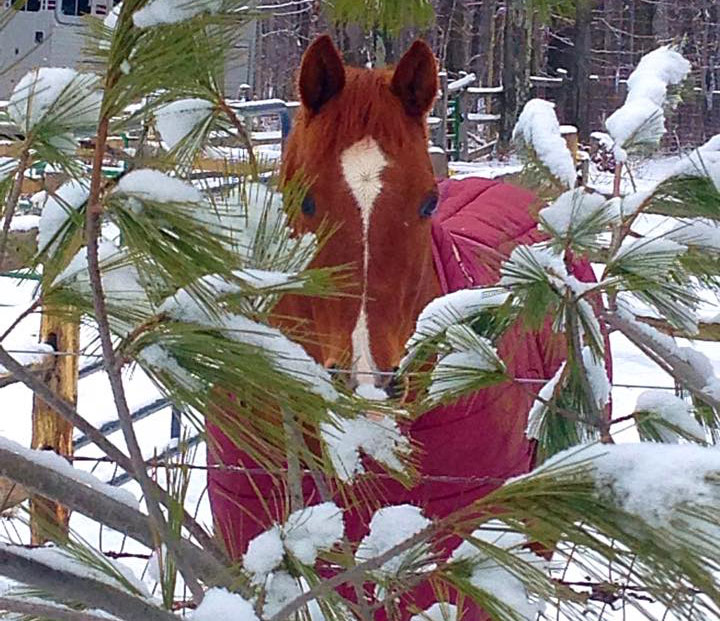 This pretty chestnut looks like he's ready to pose for next year's holiday cards. Photo: Ron and Wendy Cadorette.
---
Heather Smith shared this photo of sledding with horsepower.
---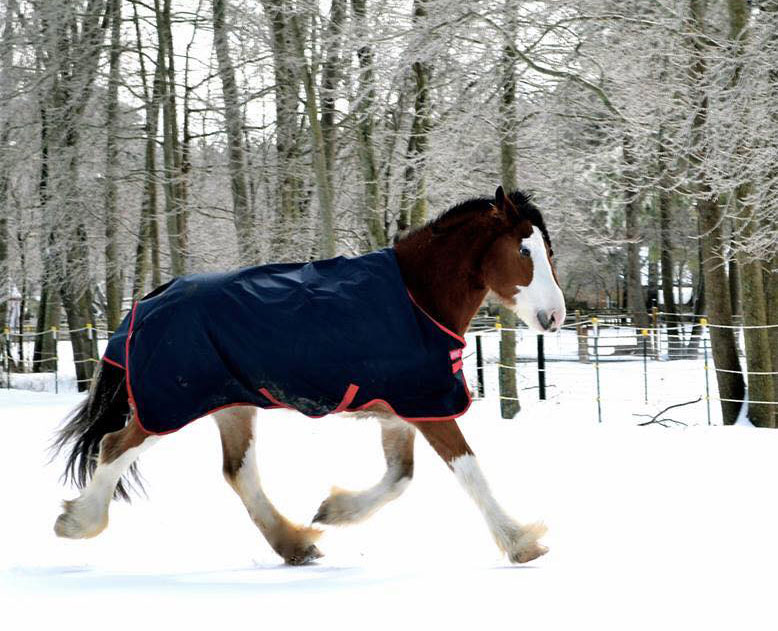 A Clydesdale enjoys a trot through the Virginia snow. Photo: Jodi Register.
---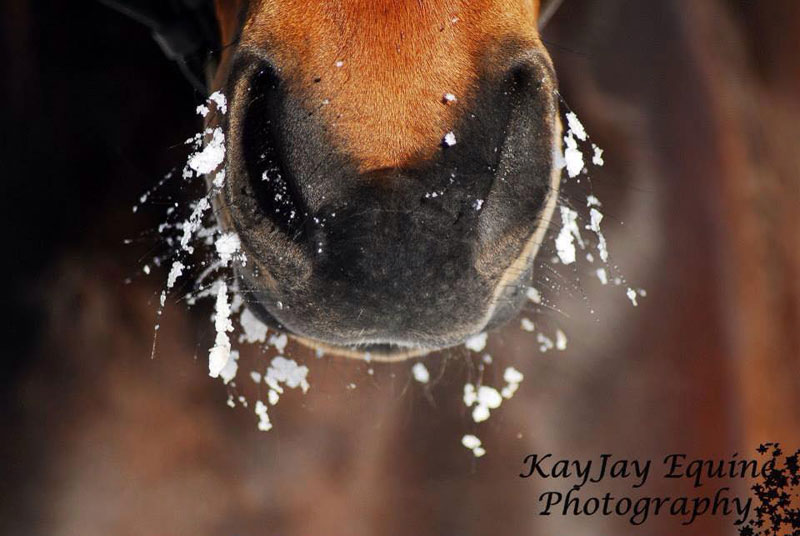 Karlee Jobb of Ontario shared this close-up of an equine ice beard.
---
A Cleveland Bay colt in Ohio doesn't seem bothered by winter. Photo: Angela Meyer
---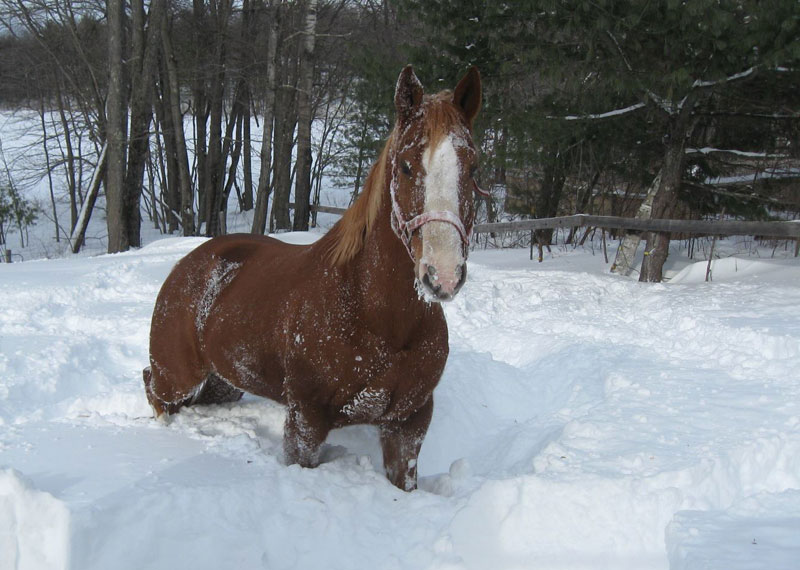 The snow in Maine can be described as stifle-deep. Photo: Tricia Goodrich.
---
Thanks to everyone who shared their snowy scenes. Check out lots of other great ones on Horse Illustrated's Facebook page.