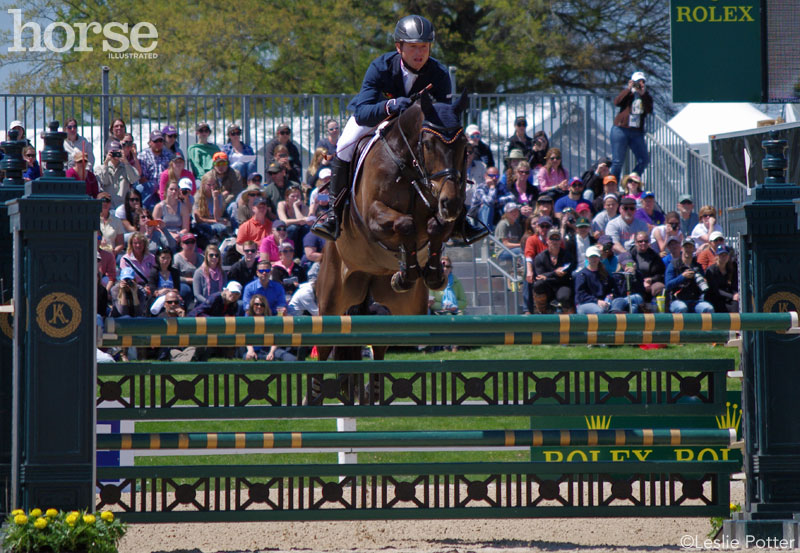 Michael Jung and FischerRocana FST (GER), winners of the 2015 Rolex Kentucky Three-Day Event.
Riding in reverse order of standing, the tension mounted for each rider entering the show jumping ring at the Rolex Kentucky Three-Day Event in Lexington, Ky. The final phase in eventing determines who will take home the biggest paycheck as rails and time faults are added to existing penalty scores after dressage and cross-country.
See videos and photos from cross-country day at the 2015 Rolex Kentucky Three-Day Event >>
See videos and photos from the dressage phase of the 2015 Rolex Kentucky Three-Day Event >>
Riding his individual silver medal winner at last year's World Equestrian Games, Michael Jung of Germany jumped a flawless clear round with his mare FischerRocana FST, who was within one rail of first place. At that point, he was guaranteed no worse than third with her. Since he had two horses in the top three, Jung rode out of order to give him time to warm up his other mount.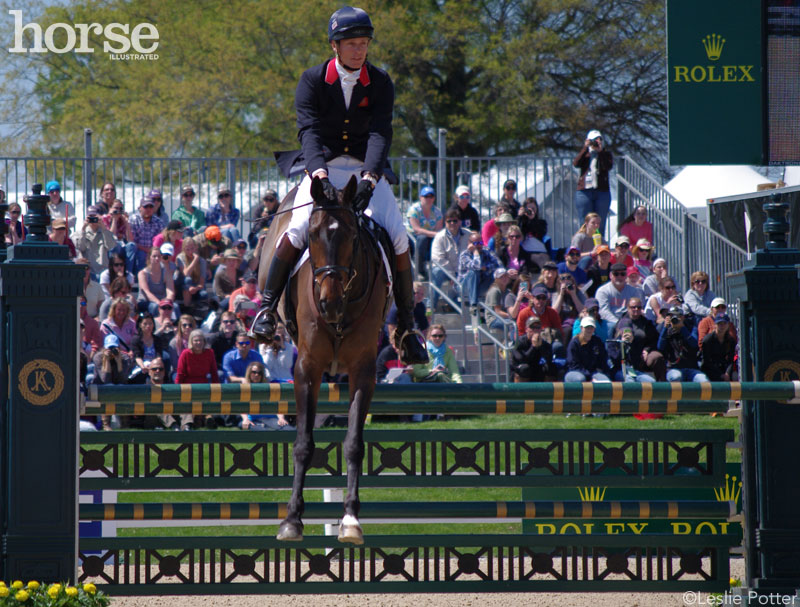 William Fox-Pitt and Bay My Hero (GBR) finished in fourth place.
Next up was the overnight fourth-placed pair, Great Britain's William Fox-Pitt, riding the horse he won Rolex on last year, Bay My Hero. Ever the clutch rider under pressure, Fox-Pitt delivered a beautiful double-clear round to guarantee fourth place.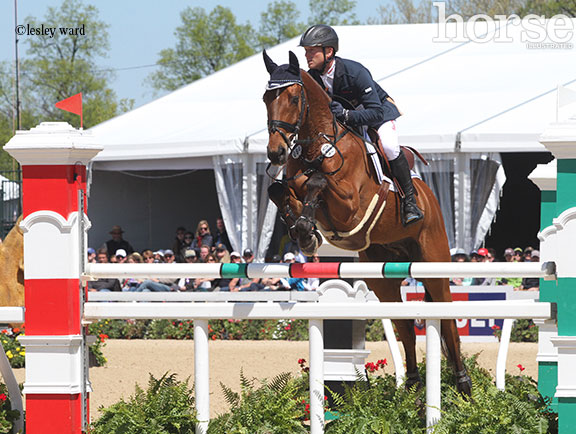 Michael Jung and La Biosthetique – Sam FBW (GER) finished in third place.
The moment many were waiting for came next as Jung rode into the ring on La Biosthetique – Sam FBW. Hometown fans know this combination from their individual gold medal at the 2010 World Equestrian Games, which also took place at the Kentucky Horse Park.
This was not Sam's day, and he pulled an uncharacteristic two rails, dropping him below Jung's other mount into third.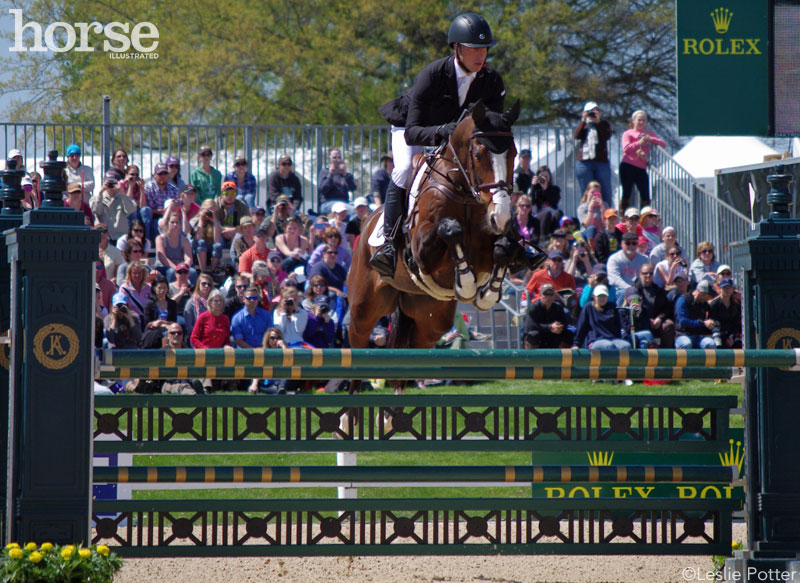 Tim Price and Wesko (NZL) finished in second place.
In first place coming into show jumping was New Zealand's Tim Price aboard Wesko. Silent enough to hear a pin drop, the crowd gasped when Wesko touched one rail and it fell, guaranteeing Jung the win and Price second place. The winner's purse has been upped to $100,000 this year, and of course Jung also receives a Rolex watch for coming out on top.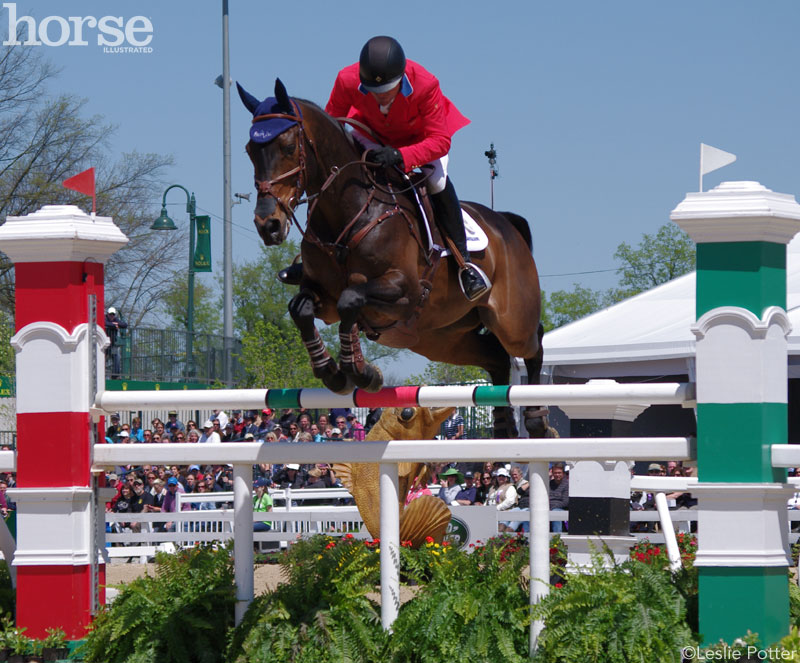 Phillip Dutton and Fernhill Cubalawn (USA) finished in fifth place.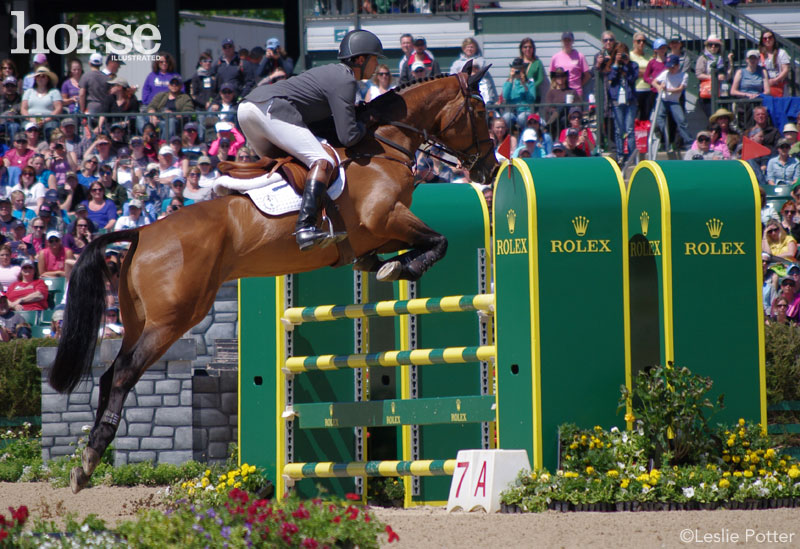 William Coleman and Obos O'Reilly (USA) finished in sixth place.
Americans brought home fifth, sixth and seventh place, with Phillip Dutton riding Fernhill Cubalawn, William Coleman riding Obos O'Reilly, and Boyd Martin riding Master Frisky, respectively.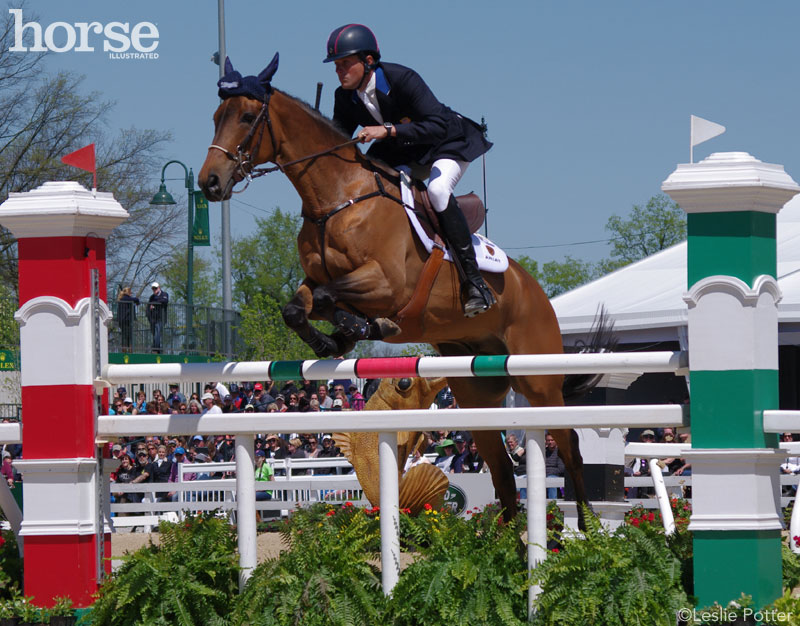 Boyd Martin and Master Frisky (USA) finished in seventh place.
Nicola Wilson and Annie Clover (GBR) finished in eighth place.
Another Brit, Nicola Wilson, came in eighth on Annie Clover. Dutton finished in ninth on his second of three mounts, Fernhill Fugitive. William Levett of Australia rounded out the top 10 aboard Improvise.
For full results and scoring, visit www.rk3de.org. For video replays of all competitors, go to www.usefnetwork.org.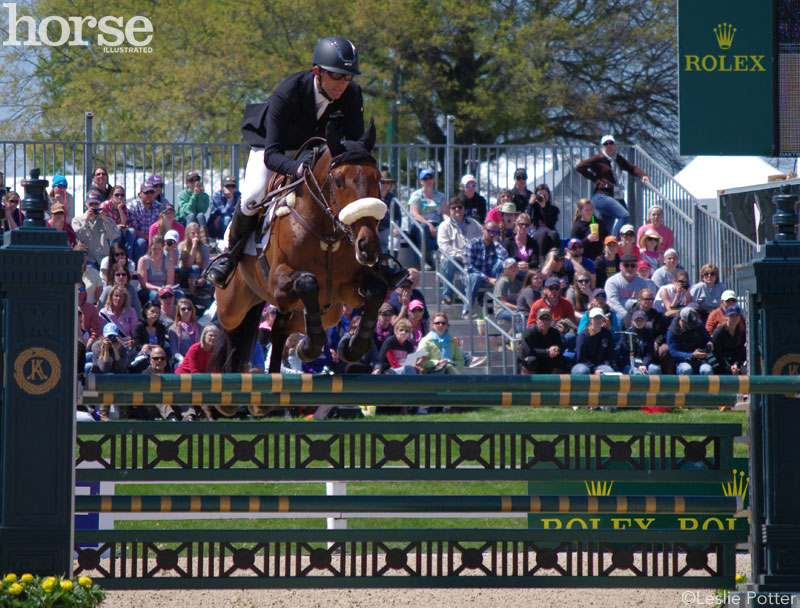 William Levett and Improvise (NZL) finished in 10th place.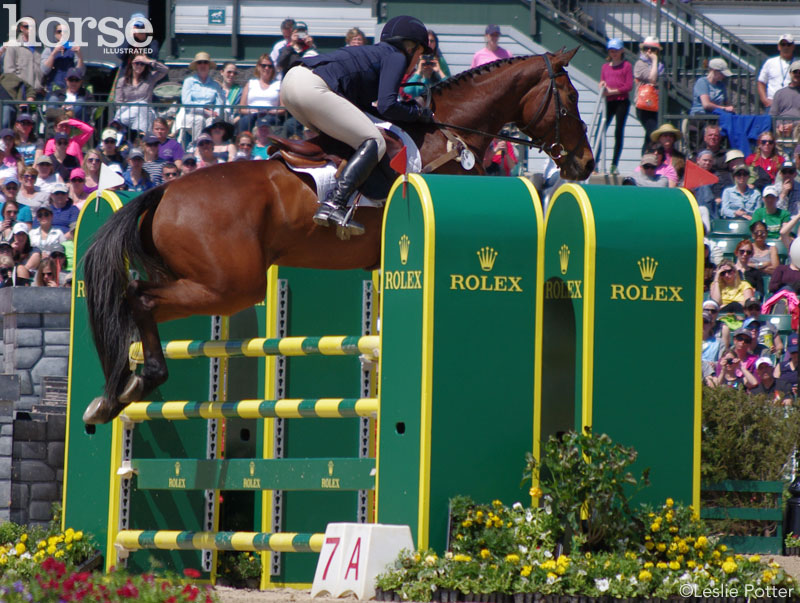 Colleen Rutledge and Covert Rights (USA) finished in 11th place.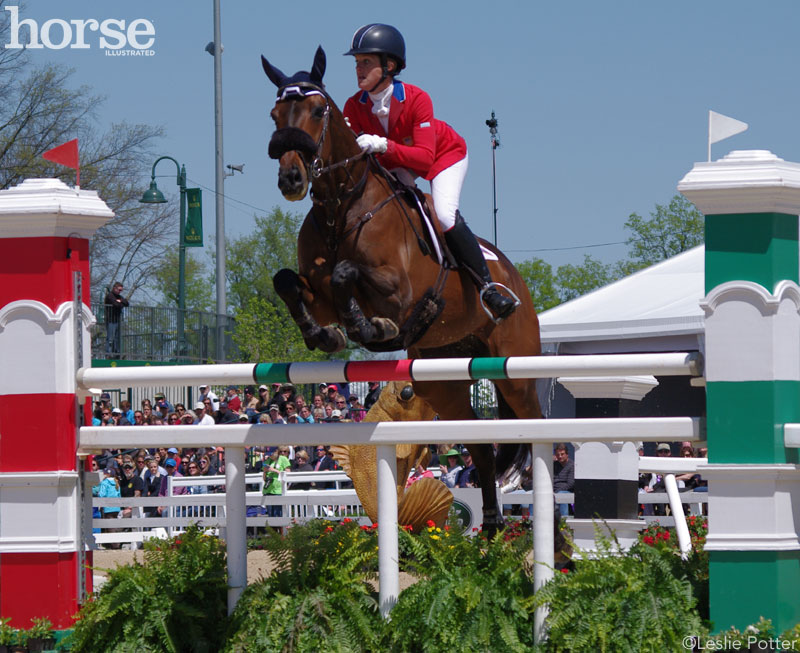 Lynn Symansky and Donner (USA) finished in 12th place.