It was a miserably wet, chilly day at the Kentucky Horse Park in Lexington, Ky., for the cross-country portion of the Rolex Kentucky Three-Day Event. Horses going earlier in the day had the definite advantage before the rain became heavy and started turning the ground into mud.
Read about the dressage phase of the 2015 Rolex Kentucky Three-Day Event >>
In a tie for first going into cross-country on a score of 36.3, New Zealand's Tim Price aboard Wesko went a little more than halfway through the order of go. The pair was held for over 8 minutes midway around the track during a course repair. A hold can be an advantage since it gives the horse a chance to rest, although the downside is that it takes the horse out of his rhythm and you have to start up for a second time in a more difficult section of the course. When Price's time was accounted for after he completed, a clear round with no time penalties was announced.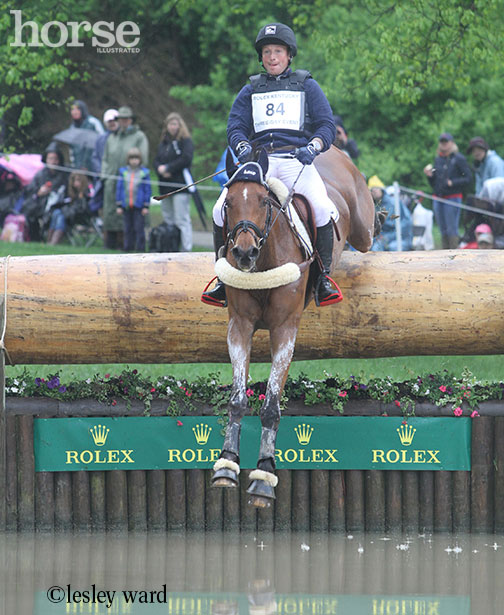 Michael Jung and La Biosthetique – Sam FBW (GER), currently in second place
This put the pressure on Germany's Michael Jung, who was tied for first with Price after dressage. Riding possibly the best eventing horse in the world, his Olympic, World Equestrian Games and European Championship partner, La Biosthetique – Sam FBW, Jung went for the time and looked to be flying through the course, especially given that he was one of the last to go on the deteriorating footing. Unfortunately Jung was 1 second over the time, which added 0.4 penalties to his score, dropping him into second with a 36.7.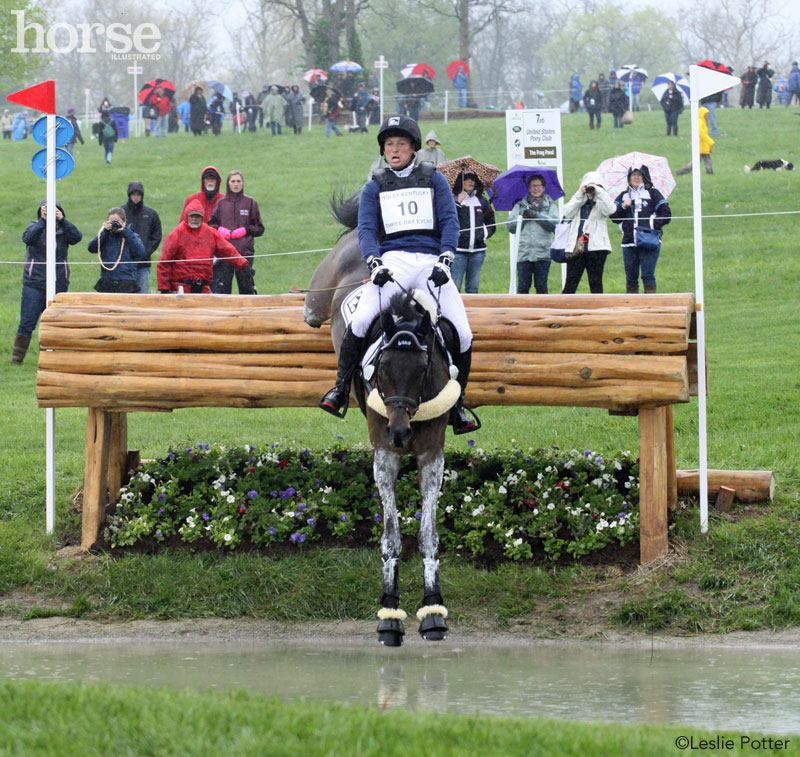 Michael Jung and FischerRocana FST (GER), currently in third place
Jung went clear earlier in the day on his other mount, FischerRocana FST, which moved him up to third place on a 39.3.
Dropping from third to fourth due to time penalties was Great Britain's William Fox-Pitt aboard last year's Rolex winner, Bay My Hero. The pair goes into show jumping tomorrow on a score of 46.9.
Australia's William Levett had a smooth, lightning-fast round aboard Improvise, finishing double-clear in fifth with a 48.6.
American riders round out sixth through tenth place as follows: Boyd Martin and Master Frisky (48.6); Phillip Dutton and Mighty Nice (50.4); William Coleman and Obos O'Reilly (52.6); Phillip Dutton and Fernhill Cubalawn (54.1); and Colleen Rutledge and Covert Rights (54.3).
Ten riders retired their horses on course, including Lauren Kieffer and Marilyn Little, who were in eighth and ninth place, respectively, going into cross-country. Fifteen riders were eliminated, including Rolex rookie Mackenna Shea who was in sixth place after dressage. Twelve riders had at least one stop but completed the course.
Stay tuned to HorseChannel.com after Sunday's show jumping phase to see who takes home the first-place prize of $100,000 and a new Rolex watch!
For a complete list of scores and placings, visit www.rk3de.org. For live stream video during show jumping beginning at 1:00 p.m. Eastern, go to www.usefnetwork.org.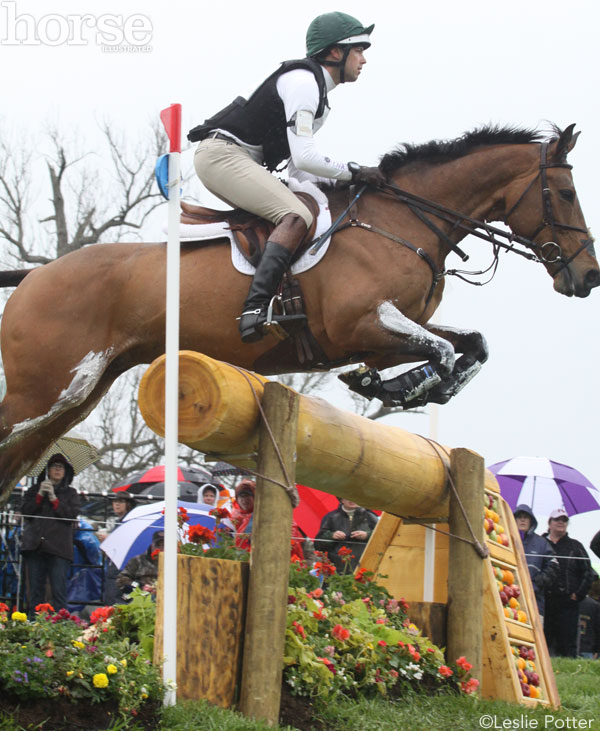 Will Coleman and Obos O'Reilly (USA) currently in eighth place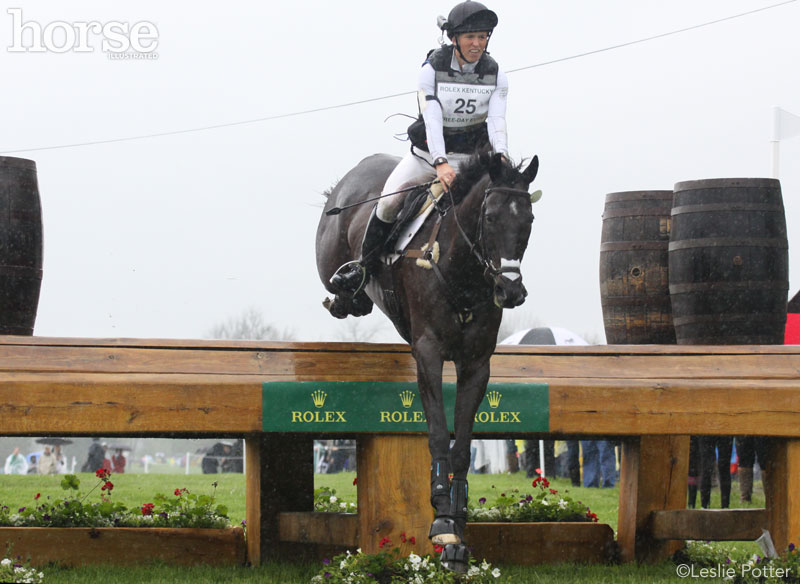 Elisa Wallace and Simply Priceless (USA) currently in 12th place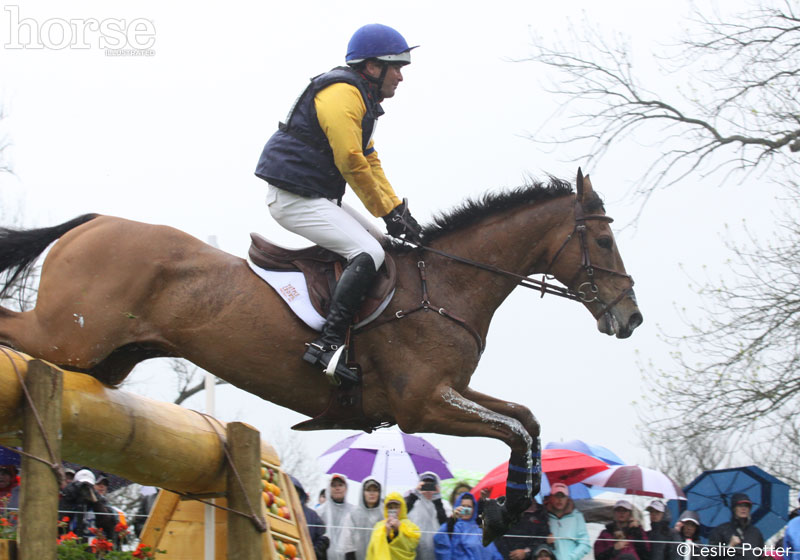 Phillip Dutton and Fernhill Fugitive (USA) currently in 13th place
Colleen Rutledge and Shiraz (USA) currently in 14th place