Even at the Kentucky Horse Park, a place that more than one hundred horses of all breeds, types and sizes call home, the Budweiser Clydesdales stand out.
The traveling hitch spent some time at the Park during the 2015 CP National Horse Show from October 27- November 1 where they presented demos in the Alltech Arena in between sessions of hunter, jumper and equitation competition. Visitors to the Kentucky Horse Park had the rare opportunity to see the horses up close in the Park's Big Barn during their stay.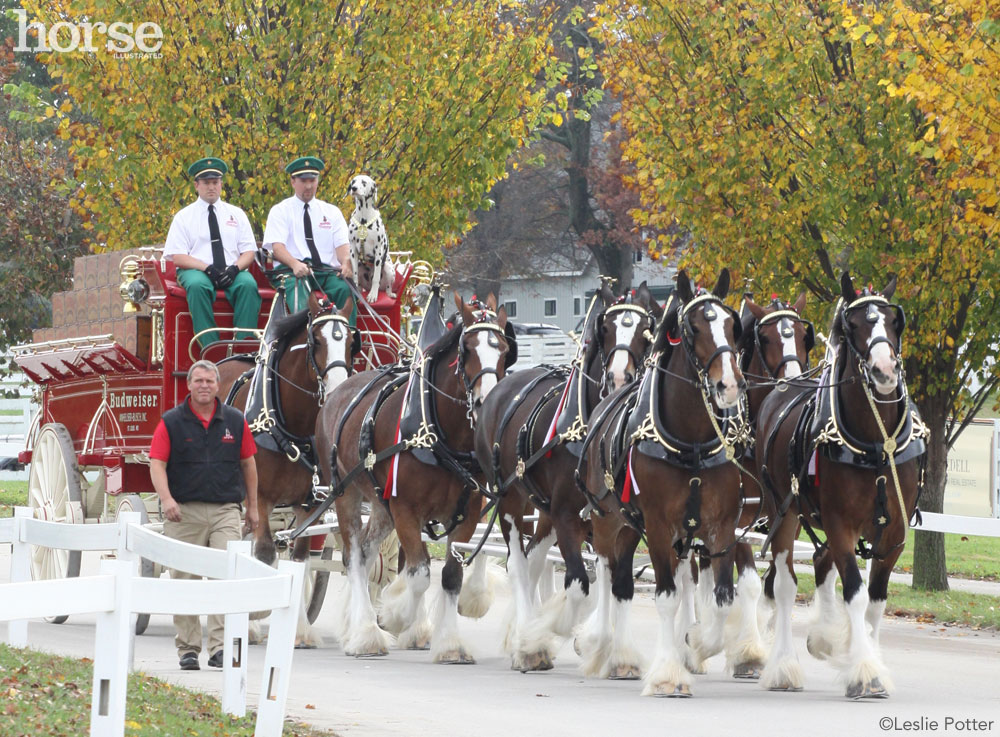 With an average height of 18 hands and weighing in at approximately 2,000 pounds each, the Clydesdales are a sight to behold. The eight-horse team pulls the 3.5-ton Budweiser wagon, guided by a driver who communicates with each pair individually.
In addition to the eight horses that make up the iconic hitch, a reserve pair travels with the team in case a horse is unable to perform. Each traveling hitch also has a Dalmatian mascot. The dog riding along with the hitch at the CP NHS is Barley, a 10-month old Dalmatian who joined the team in the spring of 2015.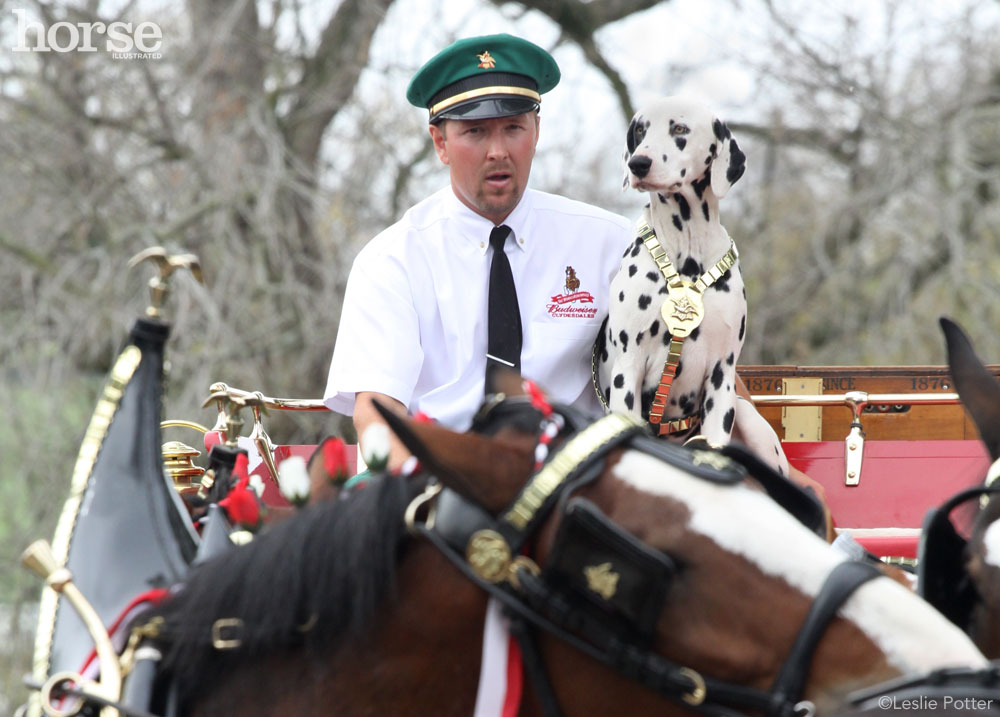 Find out when you can see the Clydesdales in your area by checking their touring schedule.
Want more from the 2015 CP National Horse Show? Check out our video from the Accumulator Costume Class >>
---