10. Leading a Horse: What's Wrong with This Picture?

By Dale Rudin

July 15, 2015
We launched this video quiz series this year, asking readers to test their ability to identify a riding or horsemanship error in a video clip. This edition tested one of the seemingly basic elements of horse-handling and sparked a good discussion about why we should lead horses a certain way.
9. When Non-Horse People Answer Questions About Horses

By Emily Bogenschutz

September 17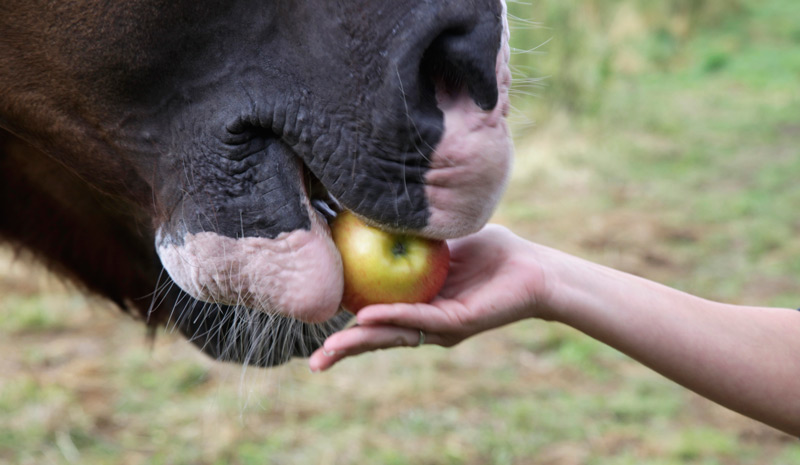 Ever wonder if your friends and family have picked up on any of your equine knowledge just by being around you? Writer Emily Bogenschutz decided to put this to the test by quizzing her own social circle, and based on her findings, no, they've learned nothing. Their answers were pretty amusing, though!
8. Riders Pose Naked with Their Horses to Get Drivers to Slow Down

By Cari Jorgensen

August 19
Riding along roads is fairly common across the pond, and that means they deal with unpleasant rider-driver interactions more regularly than the average American rider. But I think we can all sympathize with any equestrian who has to put up with drivers flying by at unsafe speeds. The #WillYouSlowDownForMeNow campaign saw riders posing in various levels of nudity with their horses to raise awareness of the need for safety and courtesy for riders on the roads.

7. What to Do When Your Horse Starts Bucking

By Dale Rudin

March 4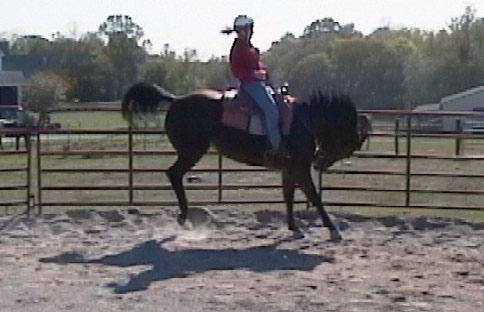 Most riders (#notallriders) will agree that dealing with a horse who is prone to buck is no fun. In this article and video, trainer Dale Rudin provides a plan for dealing with a buck the next time your horse gives you one. Sure, it's easier said than done, but having a plan in place is the first step!

6. 10 Reasons Why It's Good to Have a Horse-Crazy Kid

By Julia Arnold

November 5
Remember being a horse-crazy child with decidedly non-horsey parents? Remember begging them for a horse of your own, or riding lessons at the local stable, or even just to go for a one-time trail ride? If only you'd had this comprehensive list that explains just why horses are so good for kids to show them. Then they would have understood.

5. 4 Things Your Non-Horsey Friends Don't Understand

By Samantha Johnson

May 1, 2015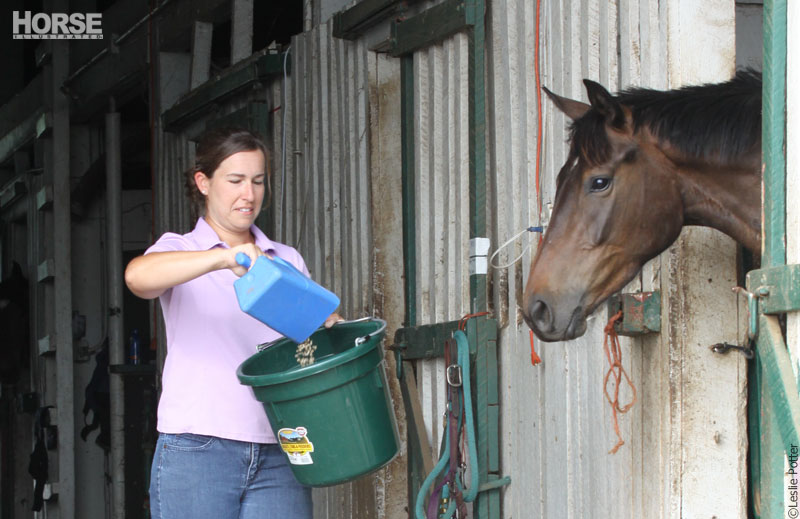 We love our non-equestrian friends and family, but we know that there are some things they'll never understand the way our fellow horsepeople do. This article took a look at some of those joys of the horsey life that the non-horsefolk just don't get.
4. Are You Untraining Your Horse?

By Julie Goodnight with Heidi Melocco

October 28, 2015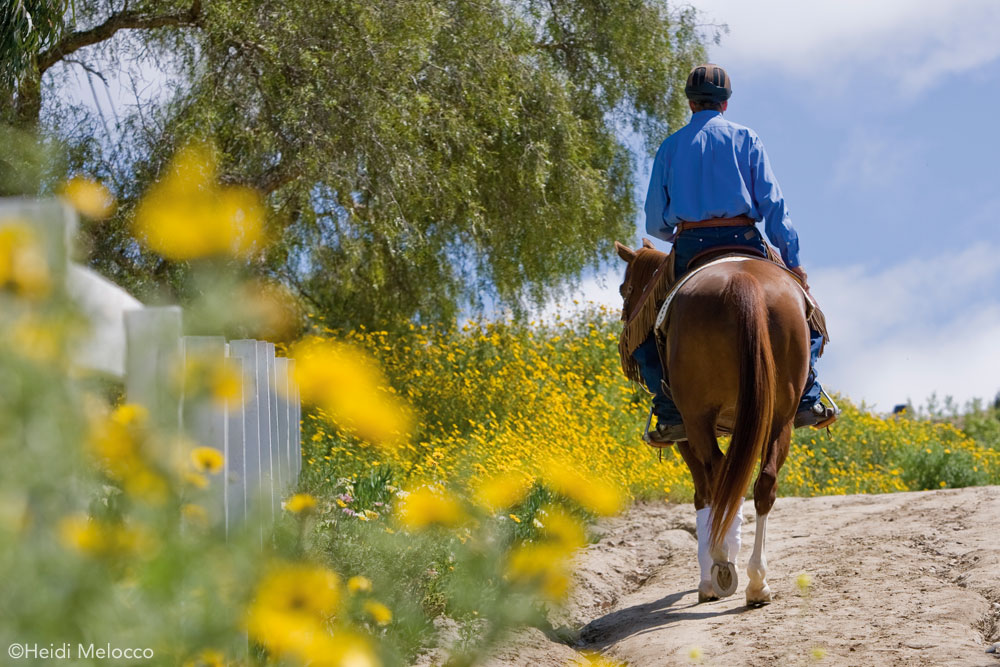 Trainer/clinician Julie Goodnight is known for her straightforward approach to good horsemanship. In this article, Goodnight examines some of the bad habits many riders pick up when they become comfortable with their horses, and explains why they're not just harmless little oversights.
3. Horse Height Chart

By Daniel Johnson and Emily Johnson

July 28

We try to make sure we include some of the basic, nuts-and-bolts horse info here on HorseChannel so that horse lovers of all experience levels can improve their knowledge. This horse height chart covers one of those important basics. And the cute horse illustrations by Emily Johnson certainly added to the appeal.
2. The New Equine Deworming Rules

Cynthia McFarland

August 24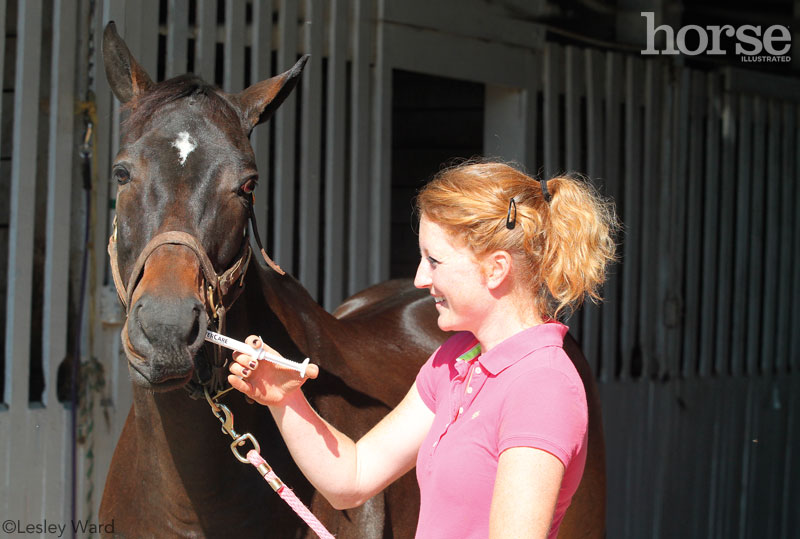 Parasite control is probably the least sexy topic in the entire horse world, but it's an important one. We cover it somewhat frequently in the pages of Horse Illustrated because the modern fecal egg count technique is much more effective and sustainable (and even affordable) than the old rotation many of us grew up with. And yet, many horse owners still haven't made the switch. Anyway, we know that it's a boring topic, but that's why we keep doing it, and wouldn't you know it? When this article from the magazine hit the website back in August, it was wildly popular! Sometimes y'all surprise us.

1. Budweiser Clydesdales and Lost Puppy Star in 2015 Super Bowl Commercial

January 28
No surprise here. Horse people love the Clydesdales. Non-horse people love the Clydesdales. Every once in a while, Anheuser Busch (or InBev) makes some noise about doing away with the annual Clydesdale-themed Super Bowl ad and moving toward a more beer-centric approach, but the fans protest and the horses return. This year's ad was probably the tear-jerkiest yet. We hope to see them again soon.

Leslie Potter is the Sr. Associate Web Editor of HorseChannel.com. Follow her on Twitter: @LeslieInLex.