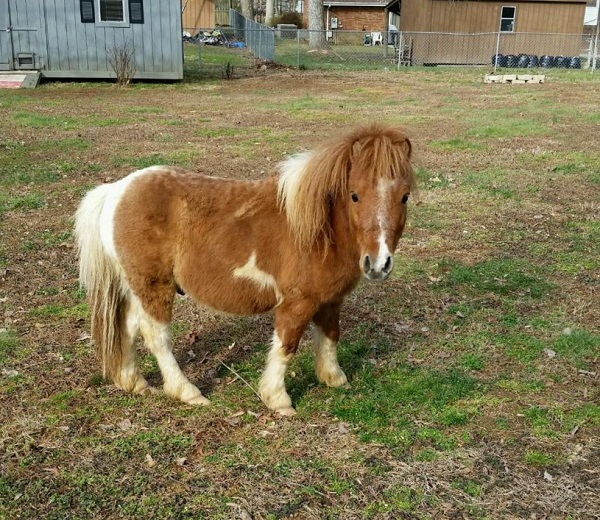 On Friday, February 26, a miniature horse was seen wandering around alone on Norwood Drive off Vance Street in Reidsville, North Carolina, according to Rockingham Now. Rockingham County Sheriff's Office animal control officers found the mini and transferred him to the Rockingham County Animal Shelter. The officers then put word out that they were seeking the horse's owners.
The owners have since been tracked down, and they told Mike French, an Animal Control Officer, that the mini had escaped from his pen and that they'd only had him for a week or so, WFMY reports
.
This story had a happy ending, but it's a good reminder to all horse owners to check your gates, fences and stall latches as a loose horse on the road can often lead to tragedy. Click here to read more about fence maintenance.