If you knew could make a wish for one perfect day, what would that day be? Since you're a HorseChannel.com reader, it's a safe bet that your best day would include horses. The same is true for 95-year-old Marion Roberts, a patient at Crossroads Hospice in Missouri. And thanks to the hospice's Gift of a Day program, her wish came true.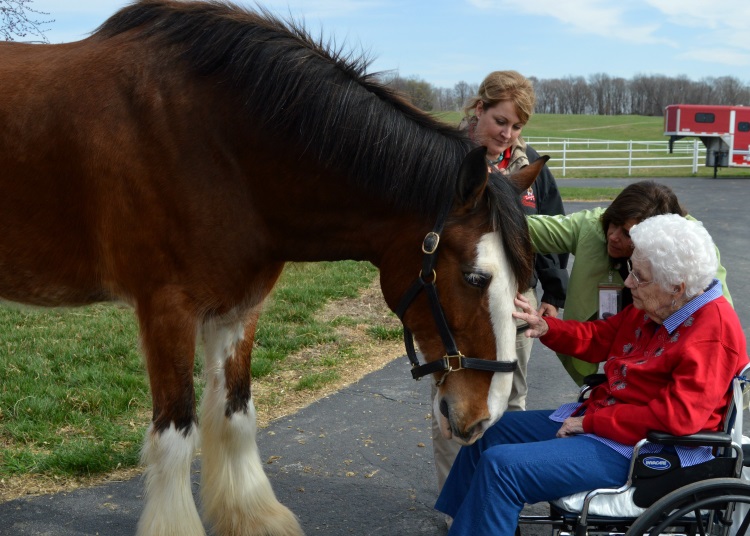 Photo: Crossroads Hospice

A former trick rider who performed in rodeos during her teenage years, Roberts wanted to meet the famous Budweiser Clydesdales. Warm Springs Ranch in Boonville, Missouri, is home to the mares, stallions and foals that are the future of Budweiser's iconic hitches. Visitors are able to tour the ranch during the tourist season beginning in April, but Warm Springs offered to let Roberts in for an exclusive early season visit.
Roberts favorite thing about horses will resonate with many horse lovers: "Their trust," she says. "They trust you wholeheartedly, and you never want to break that trust."
Click here to read more about Marion Roberts' special day and see more photos.
Crossroads Hospice's Gift of a Day program is a simple concept with profound results for patients. The idea comes from a single question: If you had one perfect day, what would it look like? Staff, volunteers and local businesses work together to create that perfect day for each patient. Find out more at crossroadshospice.com.