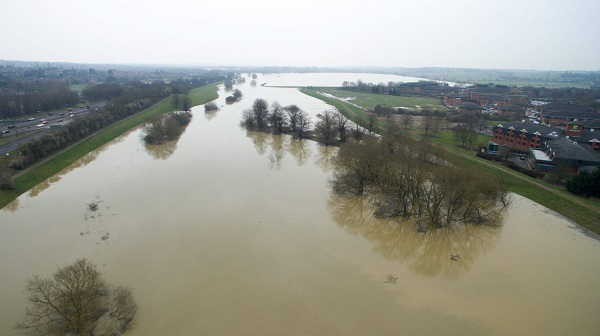 The well-being of some horses in Wellingborough, UK has been the cause of concern recently. A field near the town's Embankment waterpark has flooded, leaving three horses stranded. The severe flooding left the horses with very little dry land to seek refuge and find nourishment.
A Royal Society for the Prevention of Cruelty to Animals (RSPCA) spokesman said, according to
Northampton Chronicle
, "The horses have hay and fresh drinking water and are also able to access an area of raised dry land. Members of the public can rest assured RSPCA inspectors will continue to monitor these horses regularly. Anyone with any welfare concerns can call the RSPCA cruelty and advice line on 0300 1234 999. We rely on the public to be our eyes and ears and are grateful for all calls to us in relation to animal welfare. We would ask people to remember that we have no more power to remove an animal than any other member of the public, and we are doing what we can to help horses."
Residents have less faith in the organization. Northampton Chronicle reports that Caroline Marshall, a Bozeat resident, said, "I have been ringing most of the horse welfare people in England but because they are Travelers' horses they won't get involved. I've never seen anything like it, they're close to drowning. I can't support the RSPCA any longer. If it's OK for horses to stay in water, it's shocking. Ringing them now is almost a waste of time."
Reportedly, the horses were being monitored by a fire and rescue service as recently as last night.
To see photographs of the horses in the flood, click here.