73 horses were presented to the 2016 Rolex Kentucky Three-Day Event ground jury on April 27 while rain showers threatened (and sometimes did more than threaten) overhead. All horses passed and will compete in dressage on Thursday and Friday. Two horses from the original start list, Caroline Martin's Quantum Solace and Rachel McDonough's Irish Rhythm, were withdrawn before the inspection.
As always, the horses and riders were groomed to perfection prior to their appearance before the ground jury. Here are a few of the teams who will be competing this weekend.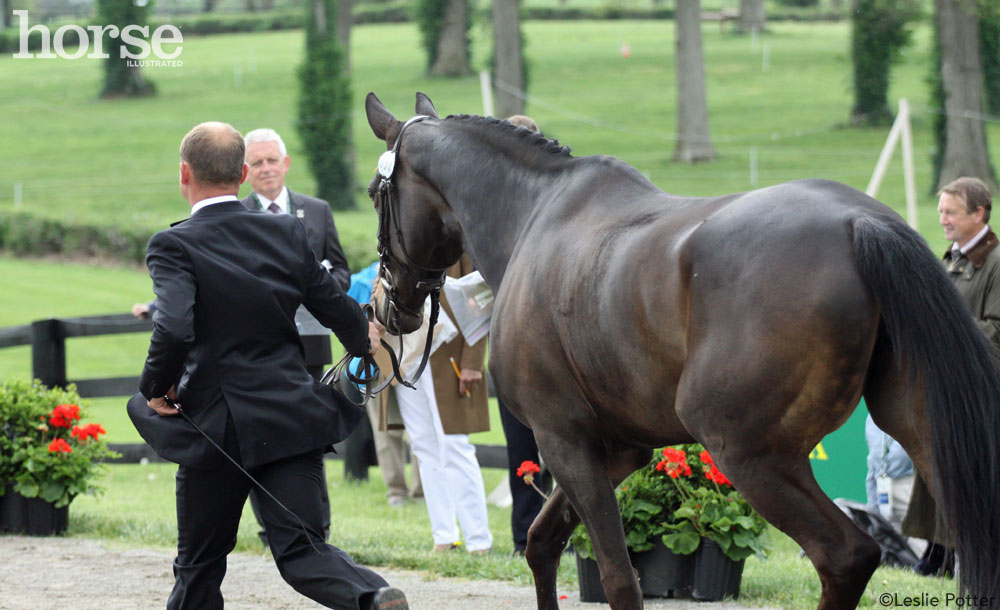 Last year's winners Michael Jung and Fischerrocana FST are looking to repeat their win from Rolex 2015, and it's never wise to bet against this nearly unstoppable pair.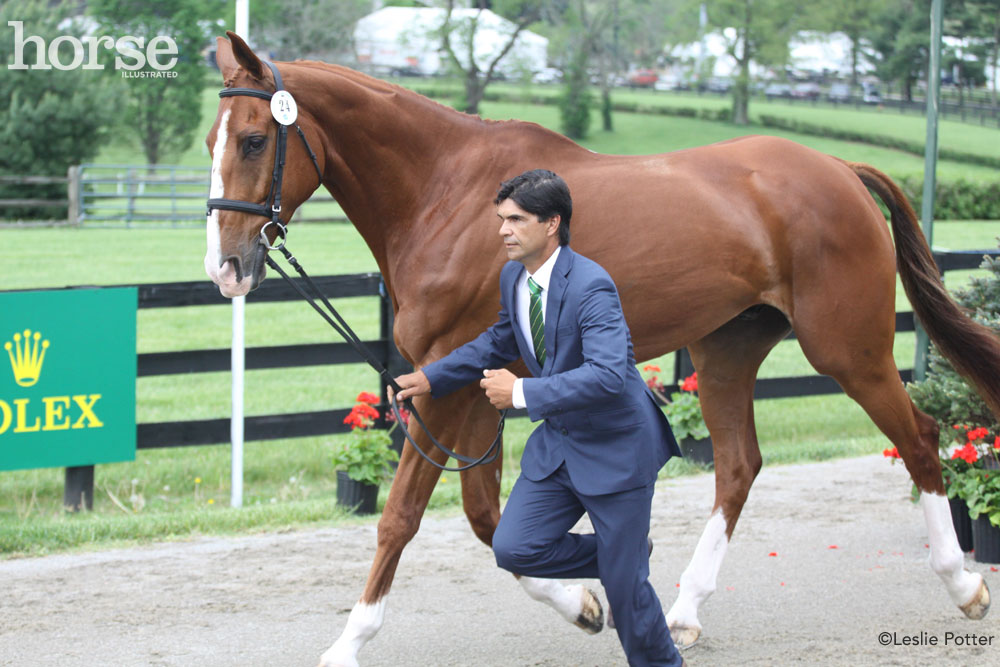 Dapper duo Nilson Moreira da Silva and Muggle are representing Brazil here at Rolex.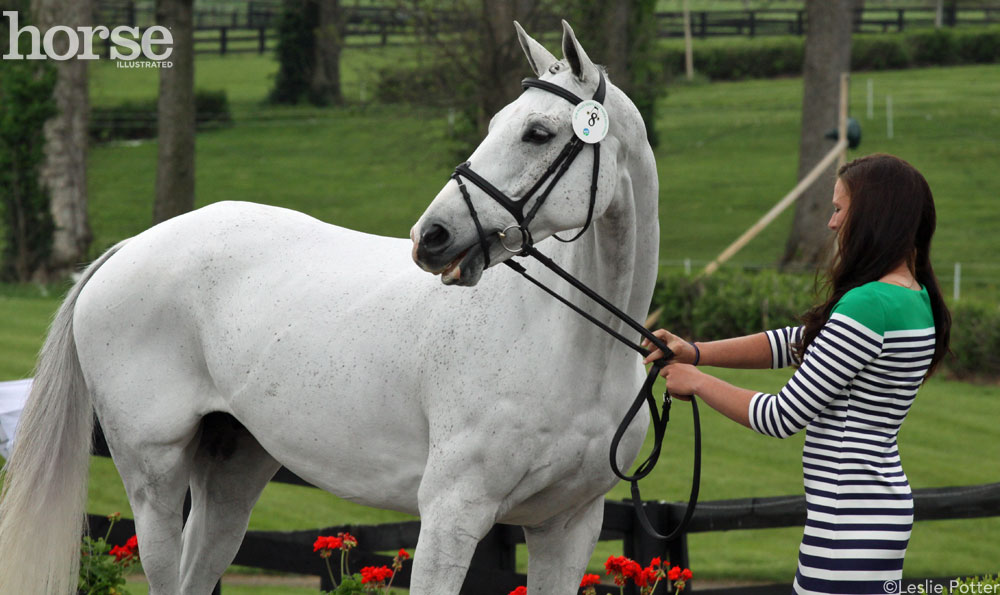 Lauren Kieffer has had impressive finishes with Veronica at Rolex in the past. This year, she'll also be riding Landmark's Monte Carlo, pictured here.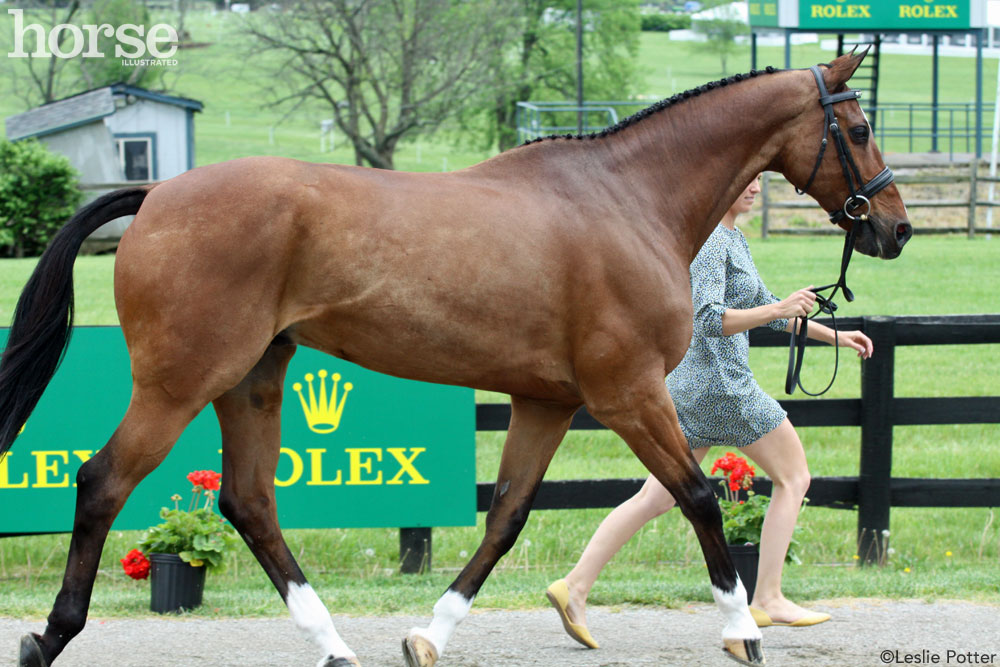 Mackenna Shea is making her second appearance at Rolex with her own Landioso.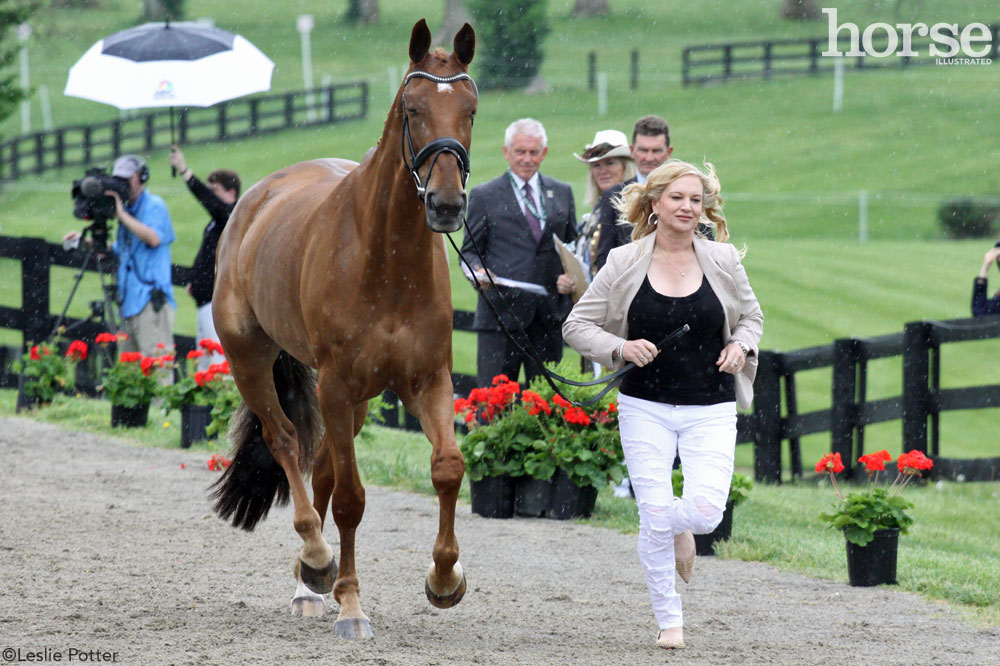 That camera operator gets his own umbrella holder, but RF Demeter, pictured here with longtime rider Marilyn Little, has to put up with raindrops getting in her eyes.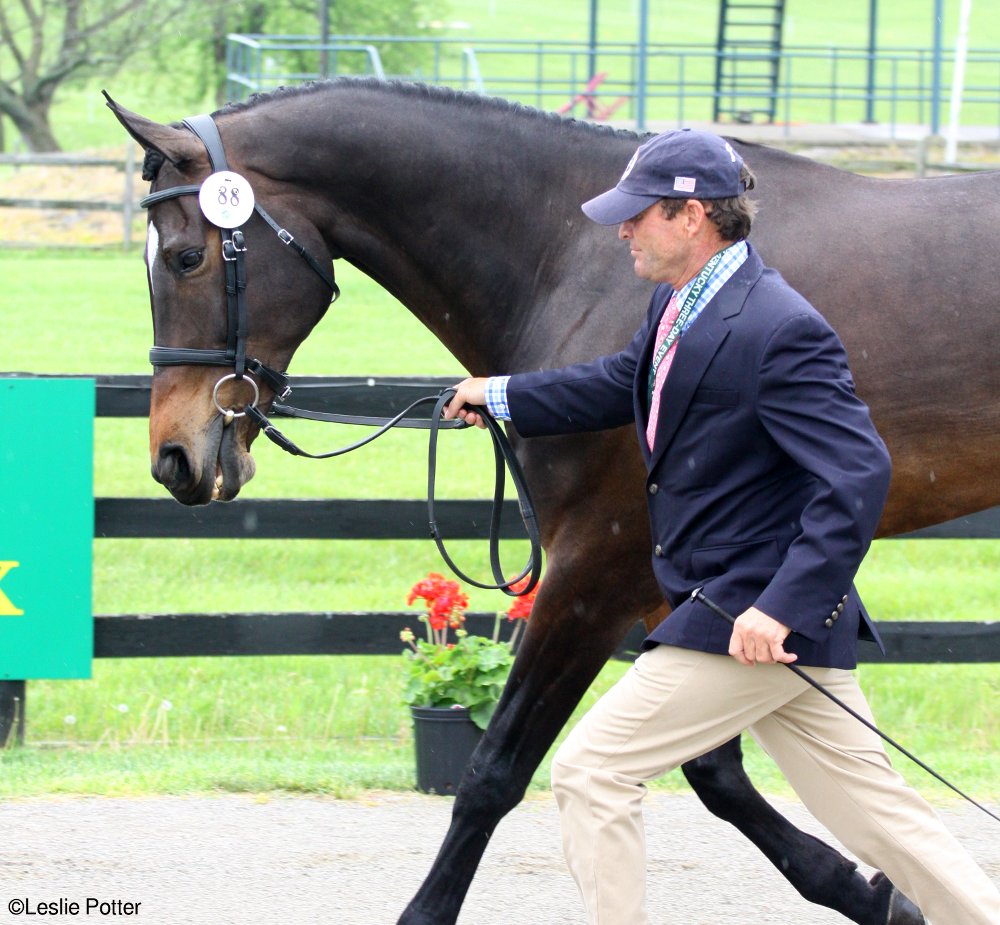 Phillip Dutton, a previous Rolex champion, will ride three horses at this year's event, including Mighty Nice.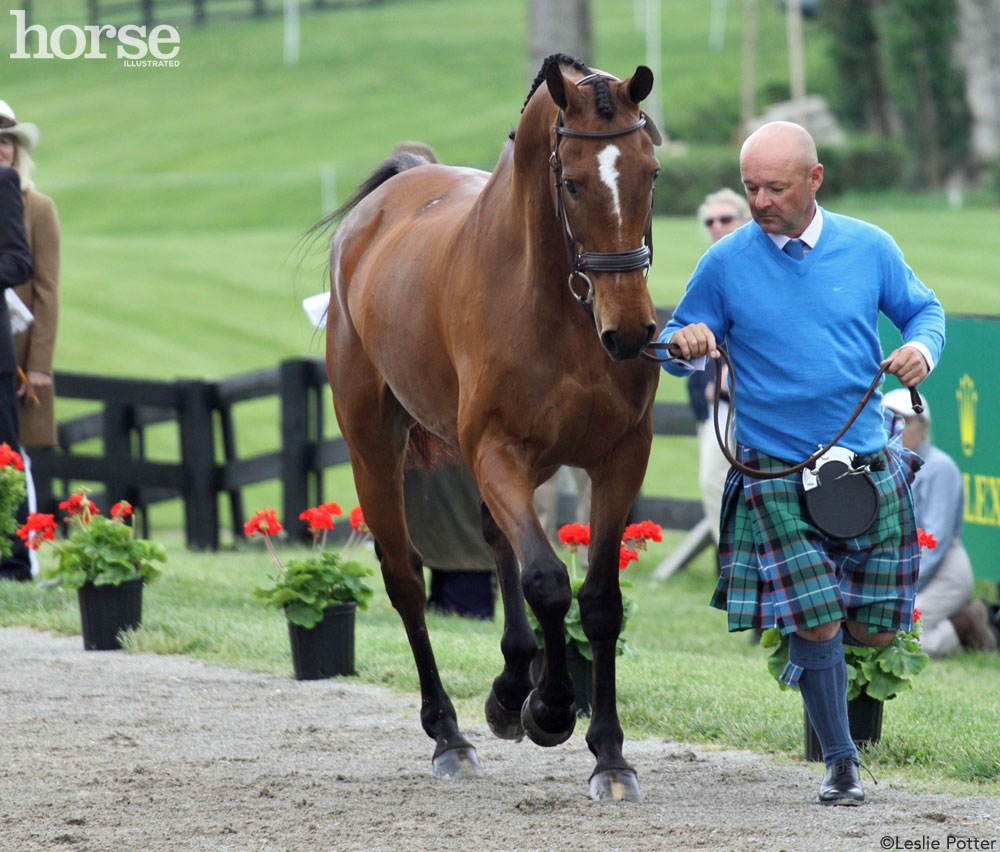 No comment necessary for Joe Meyer and the wonderfully named Clip Clop.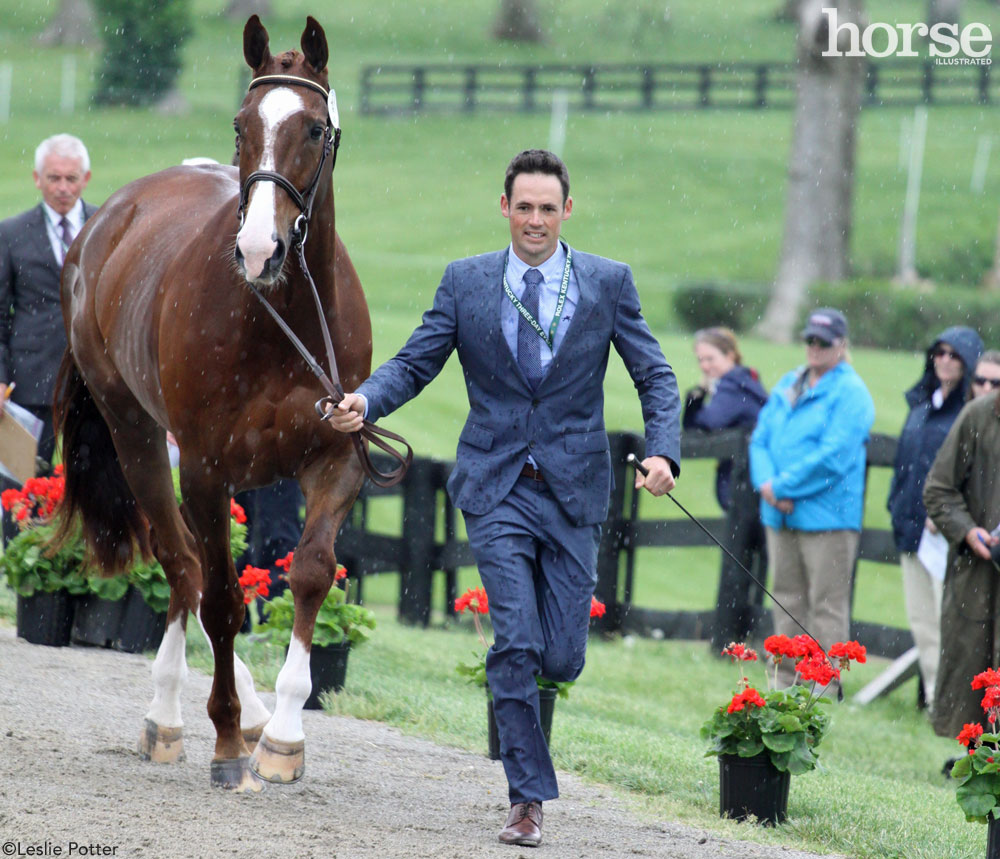 Jonathan Paget and Clifton Signature are one of several New Zealand horse-and-rider teams competing at Rolex this year.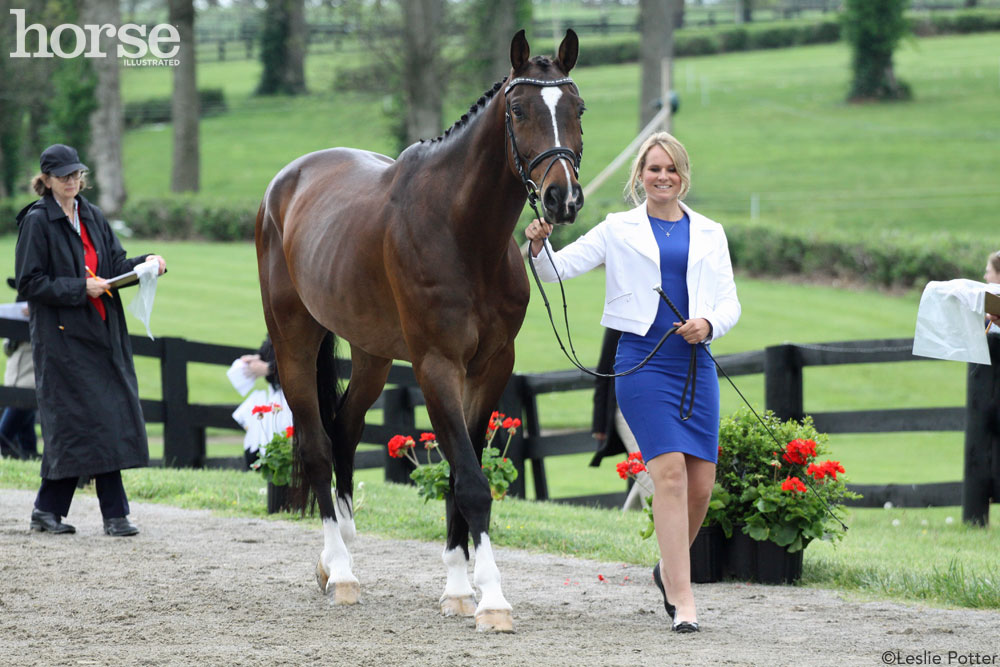 Jordan Linstedt appealed to the Lexington crowd in Kentucky blue as she presented Revitavet Capato.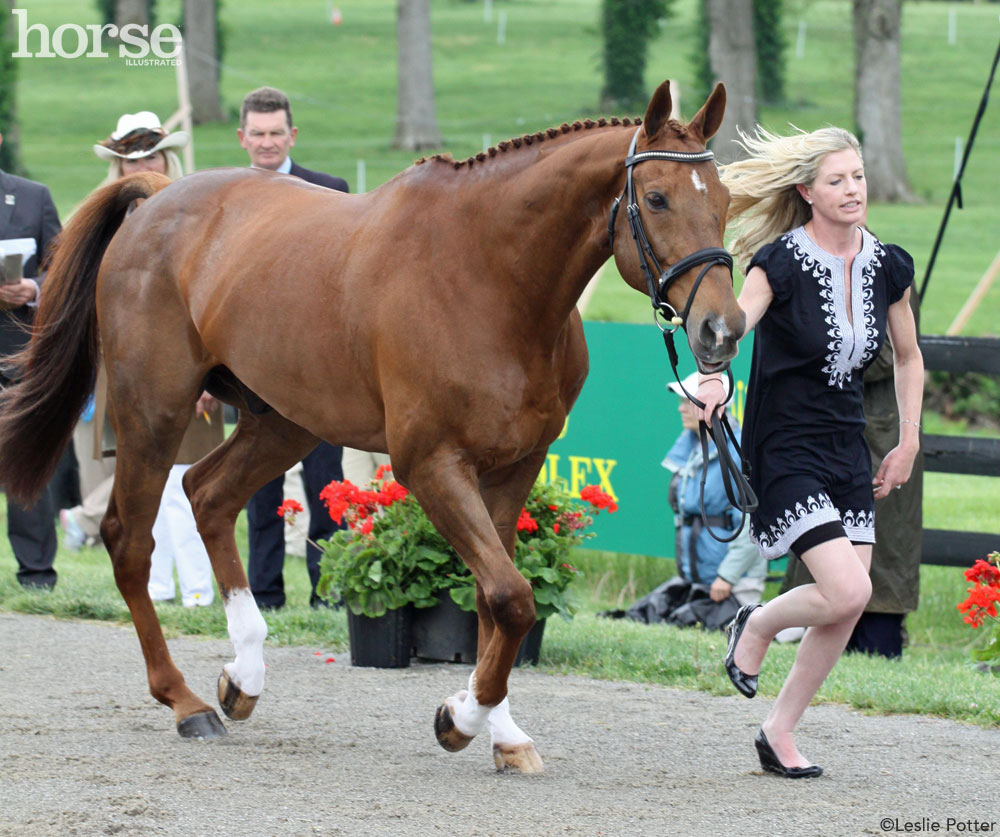 Santino is one of Holly Payne Caravella's two mounts for this year's Rolex.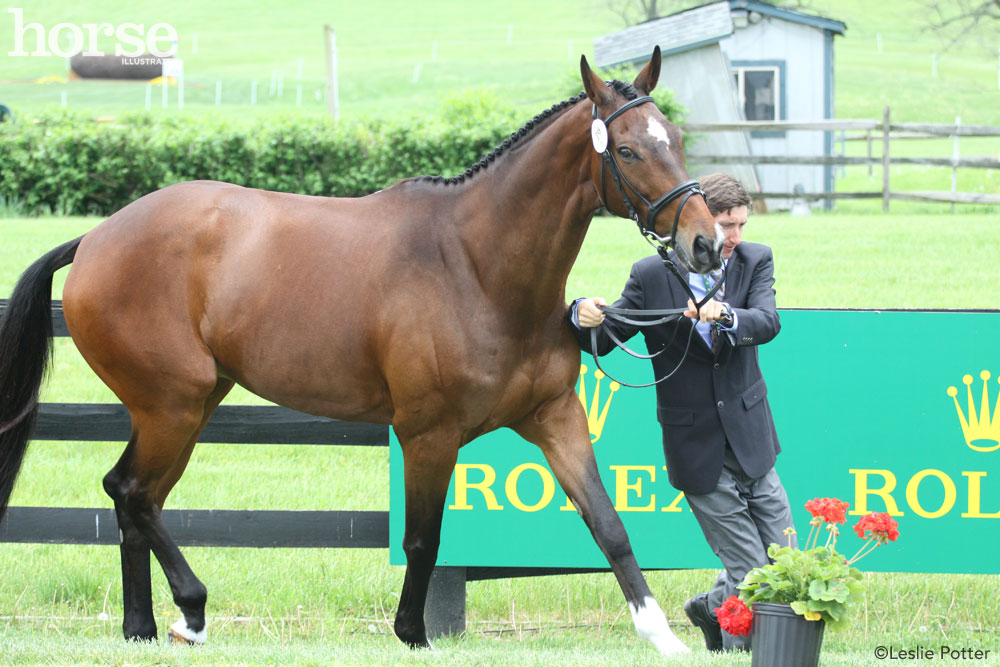 Parker and British rider James Alliston are veteran Rolex competitors. Parker has been here so many times, in fact, that he's invented his own annual tradition: Running Alliston off the track at the trot-up.

It's always the right weather for leather pants (vinyl pants? Pleather?) as modeled by Canada's Jessica Phoenix with A Little Romance.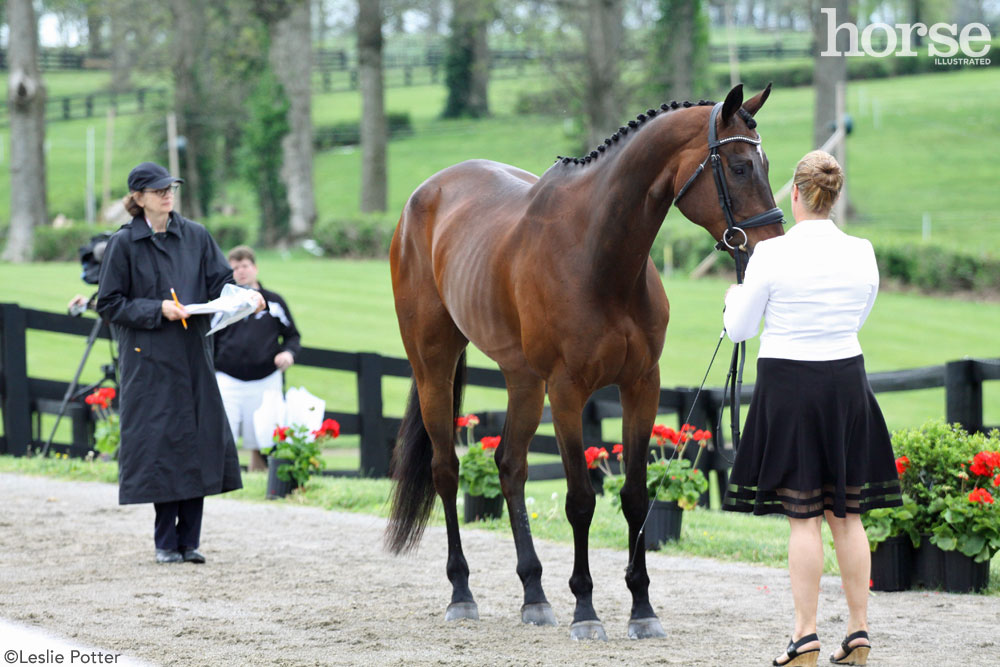 Ellen Doughty-Hume and her Sir Oberon were runway-ready at the start of their jog.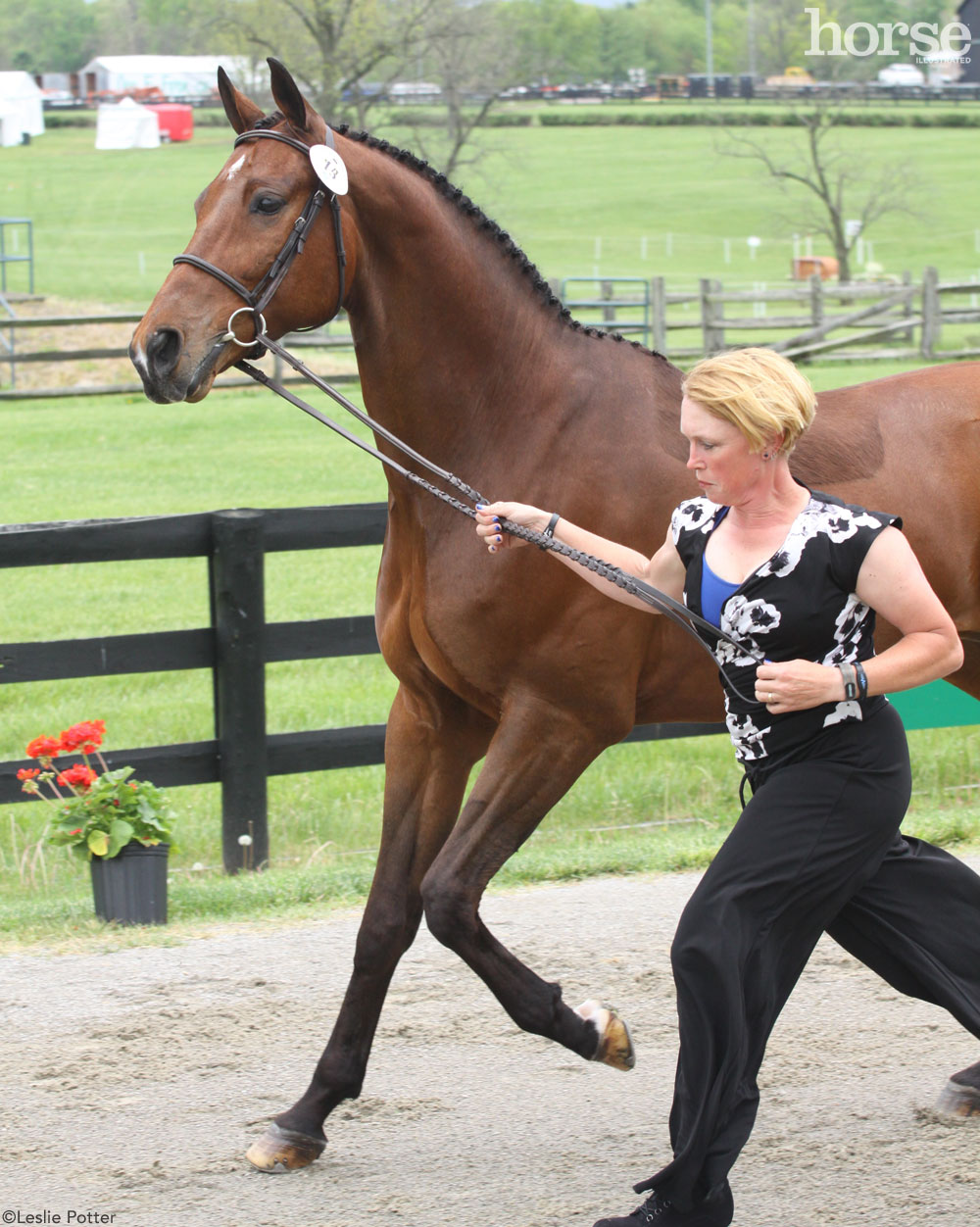 Colleen Rutledge is known for having completed every four-star event in the northern hemisphere with her horse, Shiraz. She's here at Rolex with a new star, Escot 6.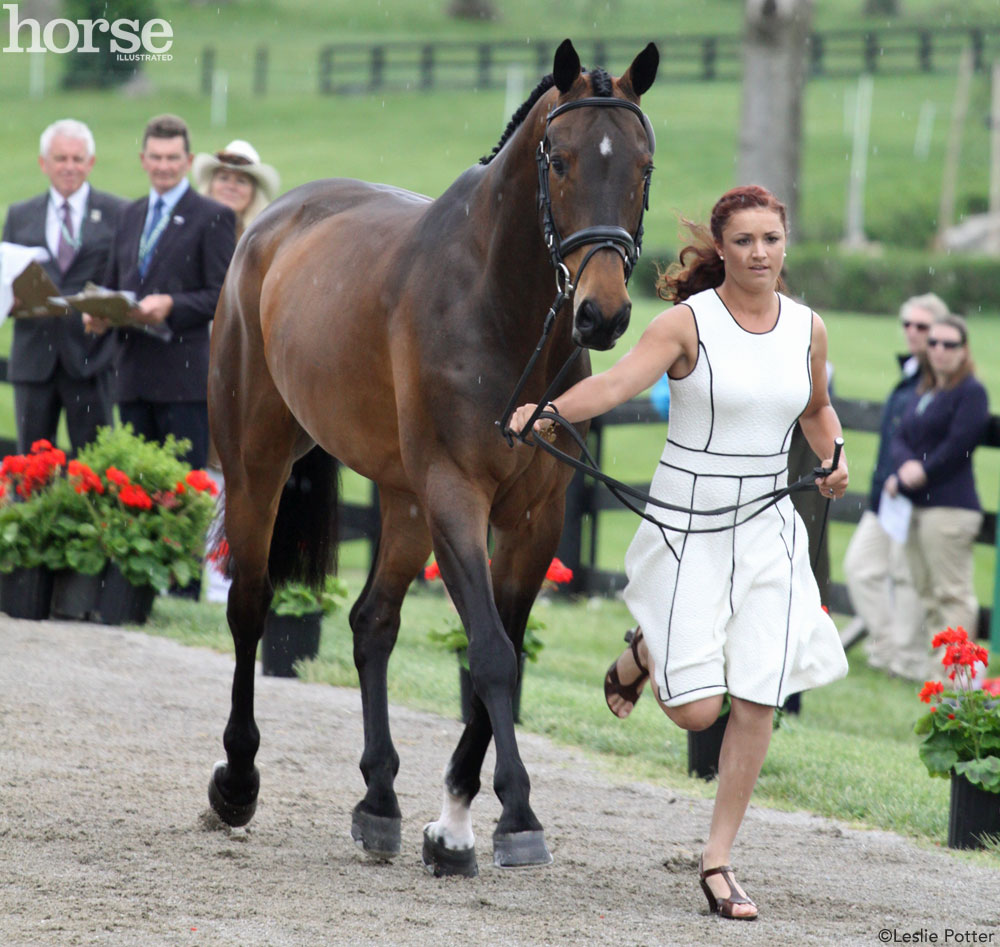 Elinor MacPhail and RF Eloquence look like supermodels even when caught in the rain.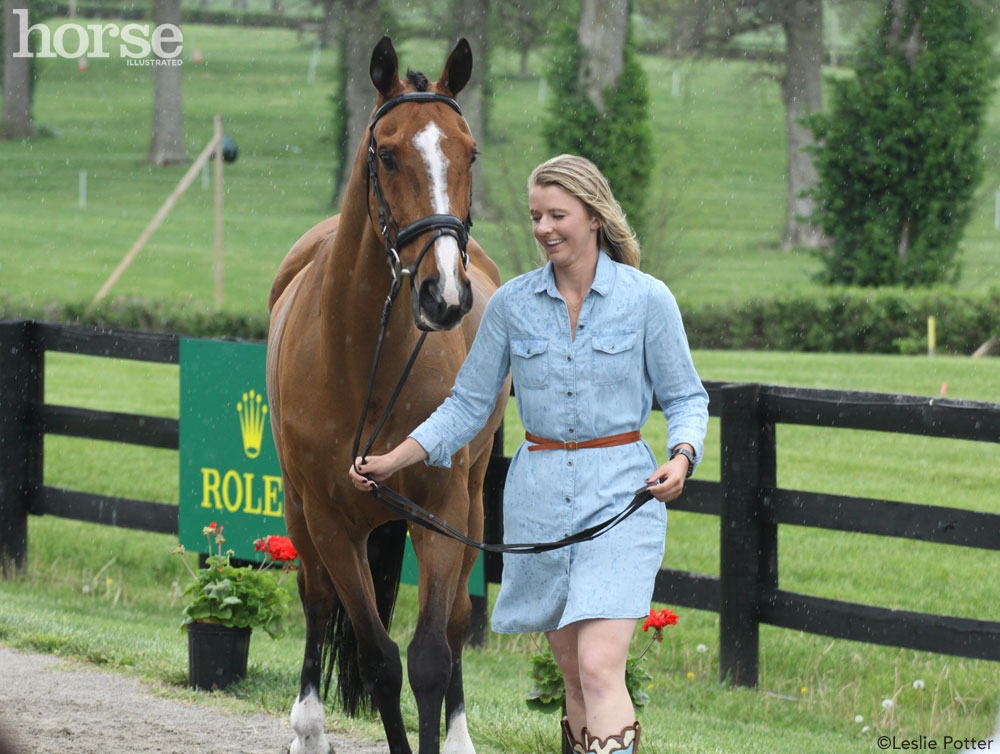 Avery Klunick and In It To Win It look like they're enjoying their first Rolex moments together.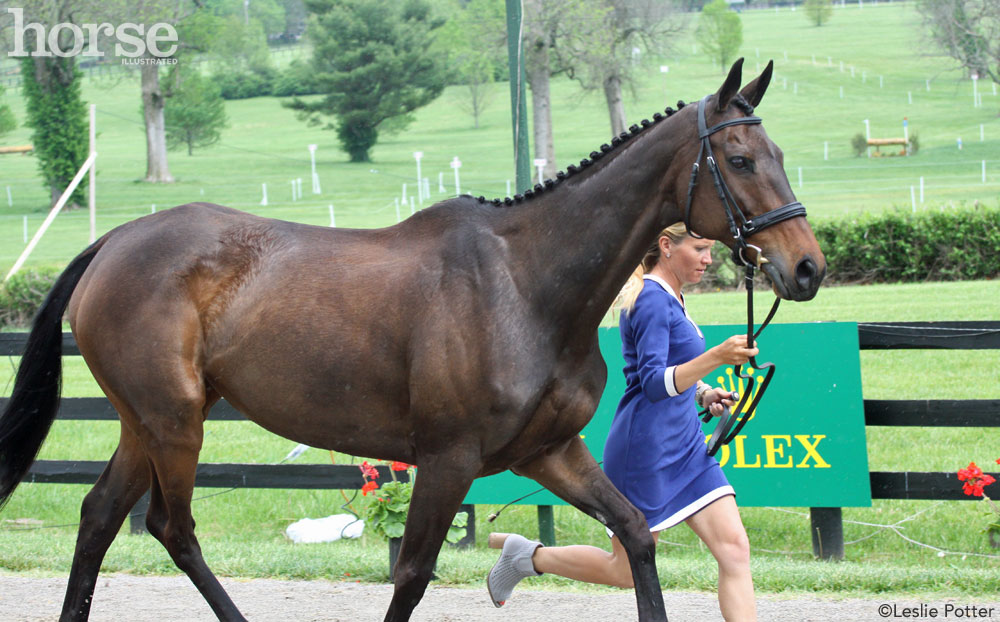 Angela Grzywinski bravely runs in heels with her Thoroughbred mare, Novelle. The pair are competing in their second Rolex together this year.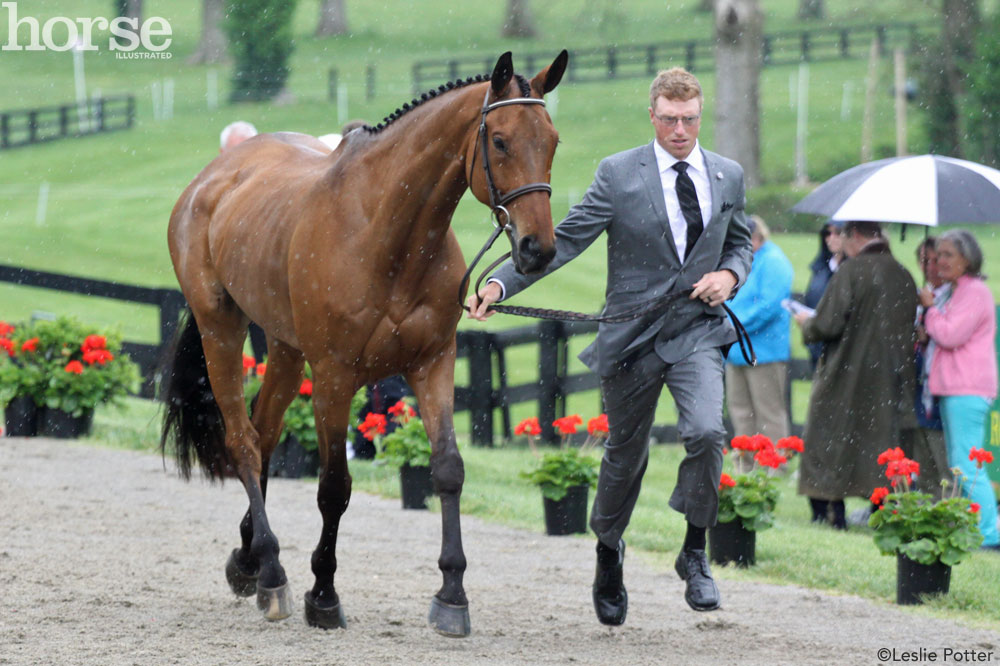 Doug Payne and Vandiver are all business as they trot before the ground jury.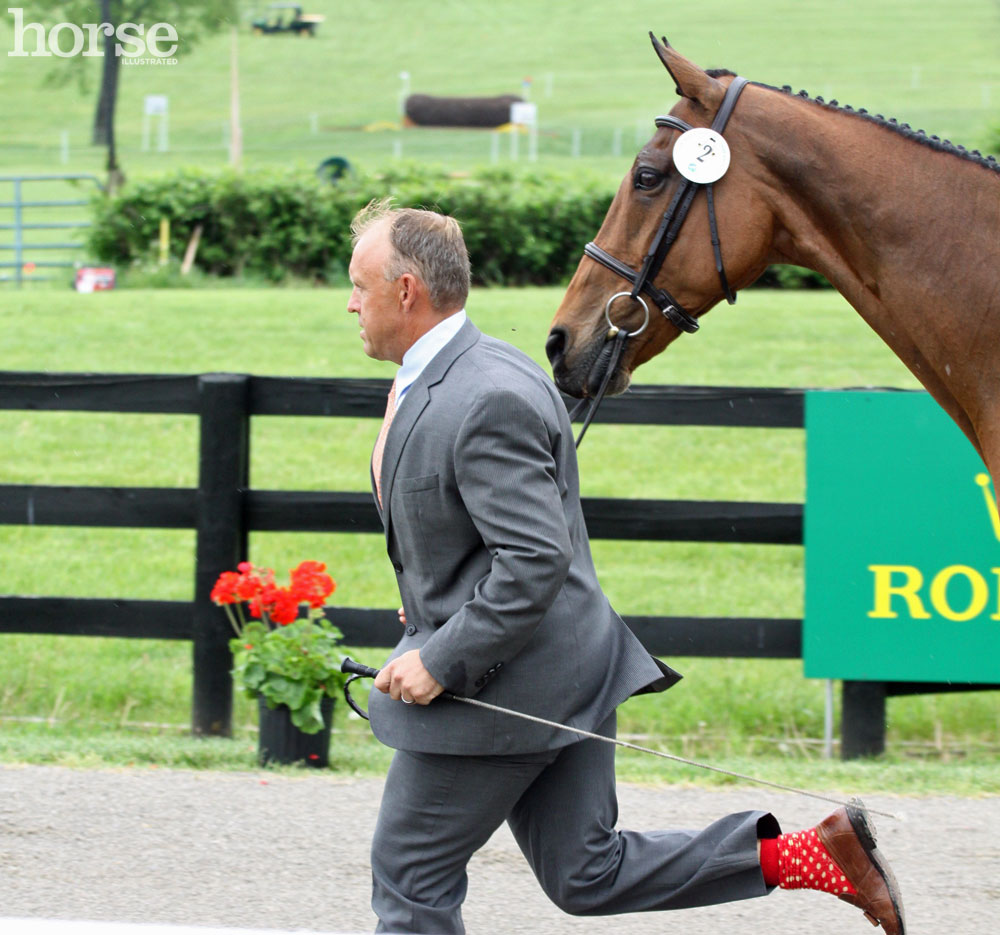 Back at it again with the red socks! Buck Davidson has three horses to ride at this year's Rolex, including veteran competitor Park Trader.

Tough competitors Boyd Martin and Blackfoot Mystery wear matching grimaces as they trot for the ground jury.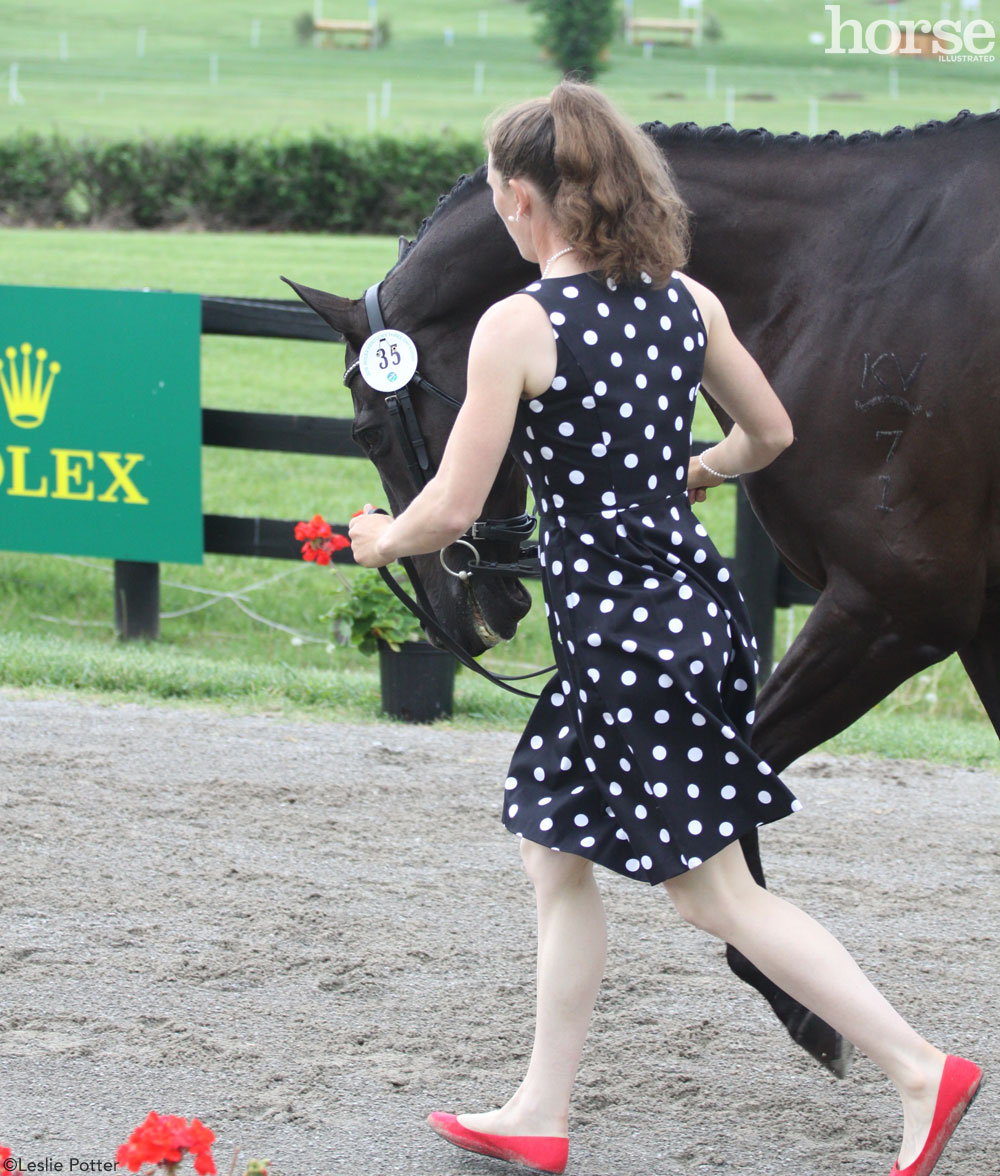 Elisa Wallace is back for her second go at Rolex with Simply Priceless.

Stay close this week as we'll bring you coverage from Rolex right here on HorseChannel and on our social media channels: Facebook, Instagram and Twitter.