For hunt seat equitation riders and up-and-comping show jumpers, there aren't too many titles as coveted as Maclay National Champion.
The first round of the national final kicked off early in the morning on Saturday, November 5, with 176 qualifiers from around the country going in front of judges Diane Carney and Rachel Kennedy at the CP National Horse Show in Lexington, Kentucky. From that first group, the top 30 returned for flatwork on Sunday afternoon. This was followed by a final jumping round that included counter-cantering to a jump, a trot fence, and other challenges designed to test a rider's ability to come up with a plan that works best for their horse and execute it, all while maintaining a correct and effective position in the saddle.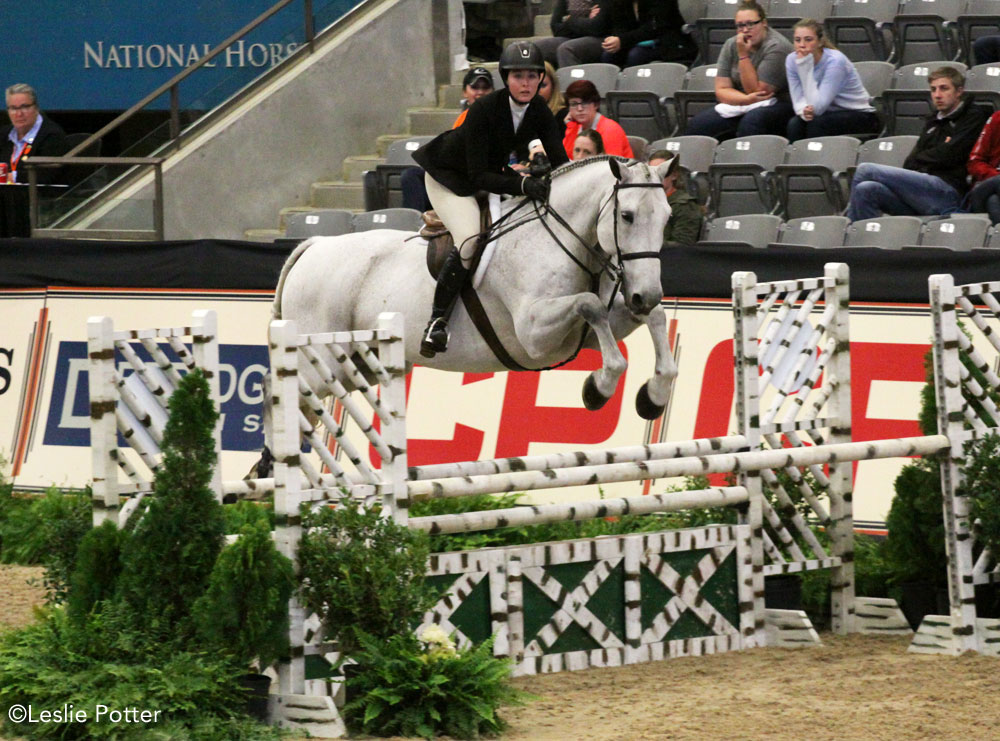 Judges had the option of additional testing to select the final top ten after the second round, but this year they didn't need to. 18-year-old Hunter Holloway of Topeka, Kansas, rode C'est La Vie through a smooth round to earn her decisive victory. Holloway is fresh off a win in the equitation finals at the Washington International Horse Show last week, where she rode her usual eq mount, Any Given Sunday. C'est La Vie stepped in at the last minute for the Maclay as Any Given Sunday was running a slight fever (he's said to be doing just fine.)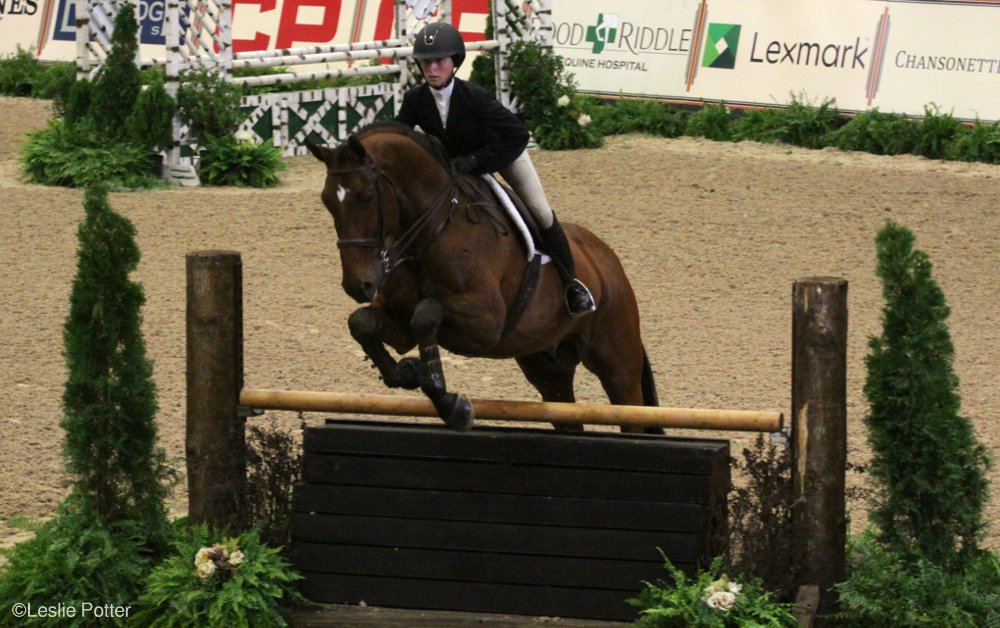 17-year-old Taylor St. Jacques of Virginia moved into the reserve champion spot after a skillful ride aboard Charisma in the final round. In October, Charisma was named Best Equitation Horse at the Pennsylvania National Horse Show, and he proved it at the Maclay, handling the counter-canter beautifully under St. Jacques' direction.
Get full results and more info at nhs.org.
T.J. O'Mara and Kaskade
Brian Moggre and Viceroy
Jordyn Rose Freedman and Finnick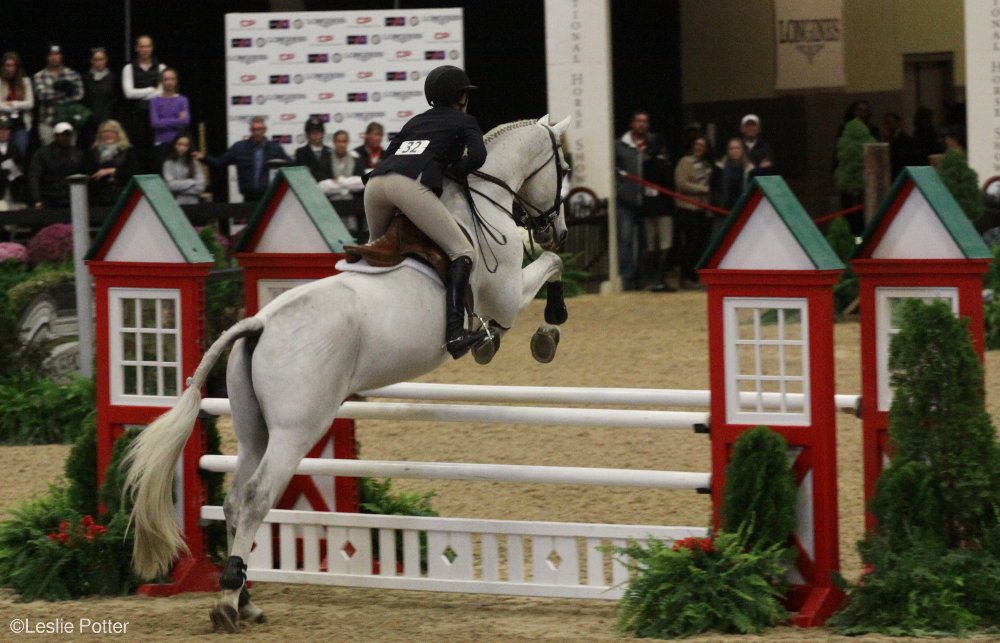 Katherine Bundy and Levkoi
Grace Boston and Fernway Park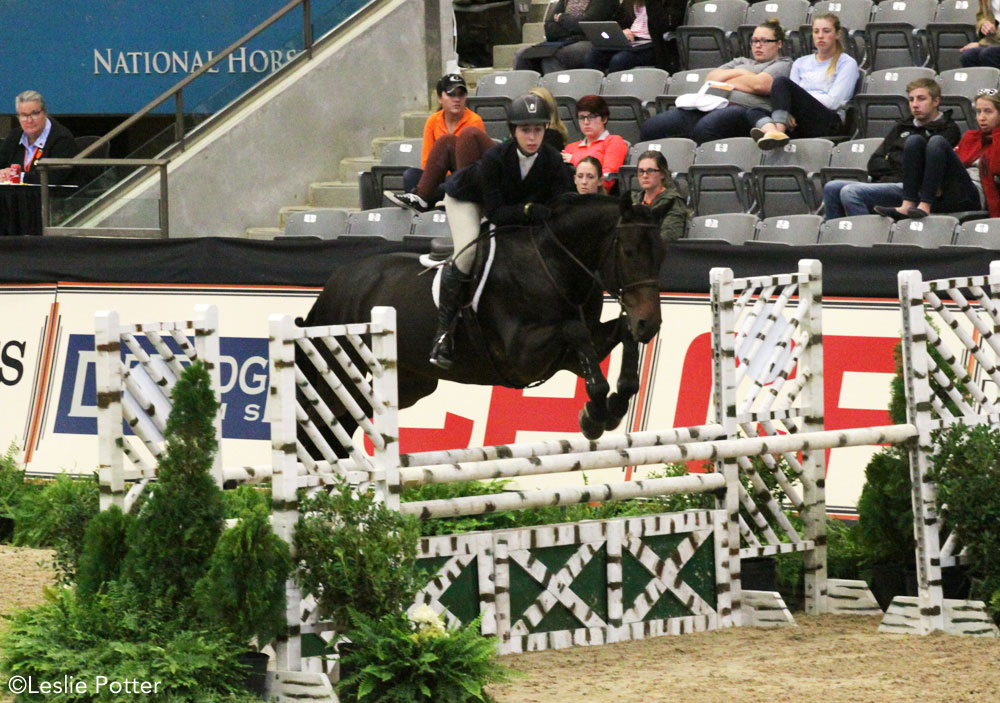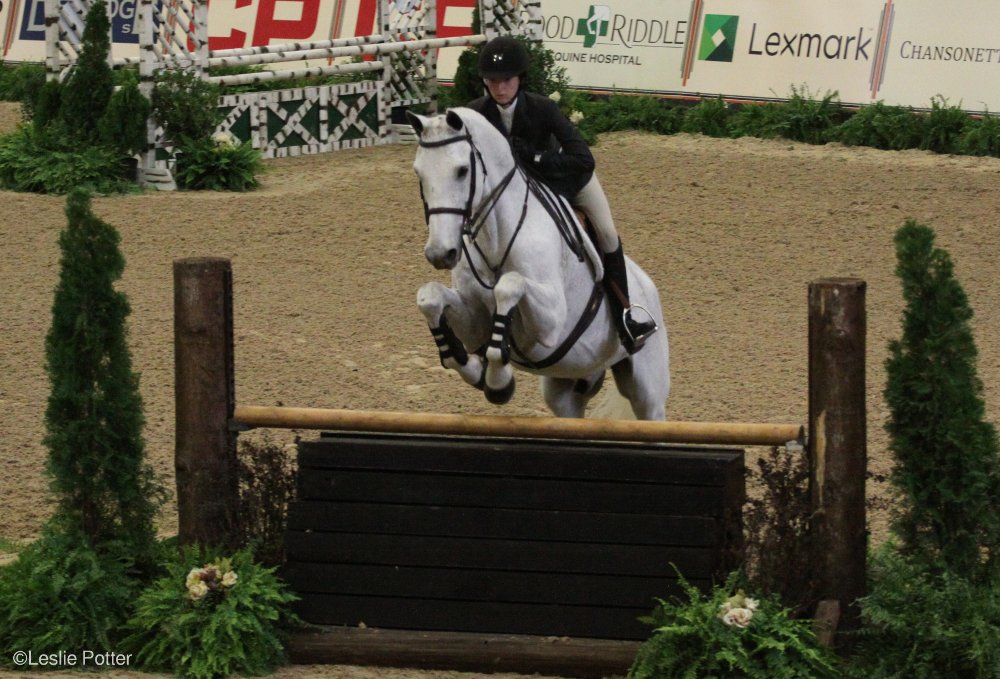 2016 Maclay National Final Results – Top 10
Hunter Holloway riding C'est La Vie
Taylor St. Jacques riding Charisma
T.J. O'Mara riding Kaskade
Brian Moggre riding Viceroy
Jordyn Rose Freedman riding Finnick
Sophie Simpson riding Breckenridge
Katherine Bundy riding Levkoi
Grace Boston riding Fernway Park
Madison Goetzmann riding Contelido
Lucy Deslauriers riding Class Action
---
Leslie Potter is a writer and photographer based in Lexington, Kentucky. www.lesliepotterphoto.com