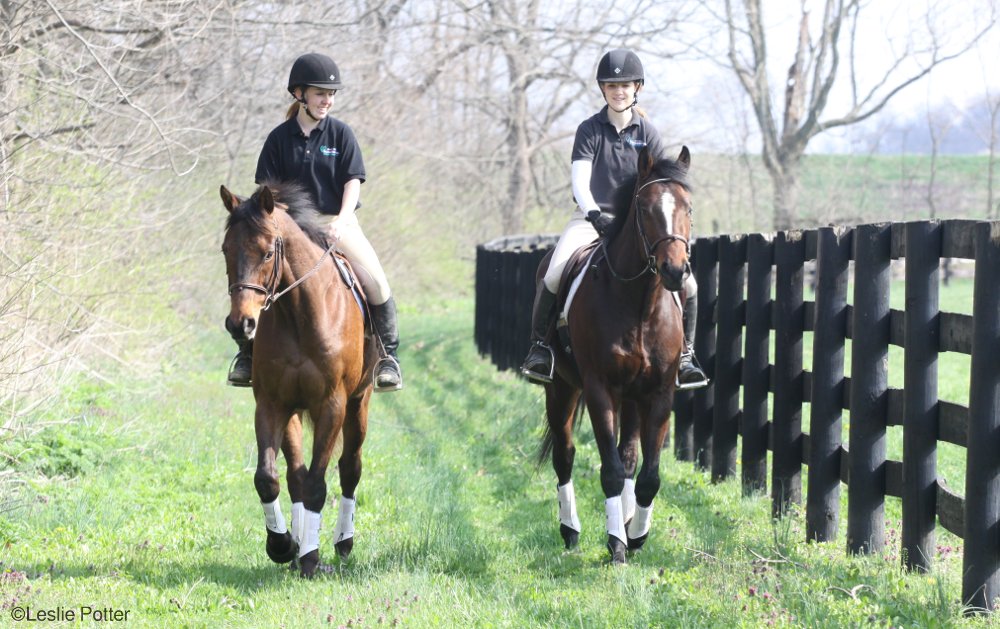 It's no secret that Thoroughbreds are a popular choice for competitive equestrian sports like jumpers, eventing, and even barrel racing. The athleticism that makes them great racers often translates to a career flying over fences or around barrels. However, off-track Thoroughbreds also excel at the most popular equestrian activity of all: recreational riding. And now, the Thoroughbred Incentive Program (TIP) is making an effort to recognize those hidden off-track heroes.
The TIP was launched by The Jockey Club in 2012 as a way to encourage riders to choose Thoroughbreds for other disciplines after being retired from careers in racing and/or breeding. It does this by sponsoring Thoroughbred-only classes and shows, high-point Thoroughbred awards at all-breed competitions, and year-end awards. According to the Jockey Club, more than 17,000 Thoroughbreds have participated in TIP events across the U.S. and Canada.
The Thoroughbred Recreational Riding Incentive Program is the newest TIP initiative and is designed to reward trail riders and drivers, including those who compete in endurance and competitive trail. Riders will record the number of hours spent on the trail—arena riding, lessons, and showing don't count toward awards in this program—and earn incentives after achieving certain benchmarks. For example, after 25 hours, a participant receives a TIP patch for their saddle pad or jacket. At 100 hours, they'll earn a hat, all the way up to a fleece jacket at 10,000 hours.
Any Thoroughbred registered with The Jockey Club or a foreign Thoroughbred stud book recognized by The Jockey Club is eligible to compete in TIP programs, even if they never raced. Find out more at tjctip.com.
---
Leslie Potter is a writer and photographer based in Lexington, Kentucky. www.lesliepotterphoto.com.