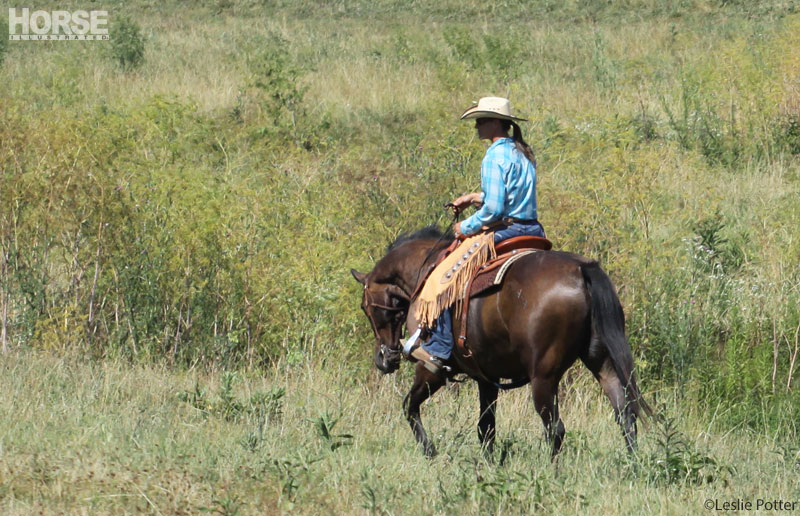 For those who engage
in outdoor sports like climbing, hiking, camping and trail riding,
crunching numbers probably seems like a pretty dull way to spend the
day. But representatives from these and other activities recognize
that protecting that outdoor lifestyle will necessitate having some
numbers to prove its importance to the people who make decisions.
The Recreation's
Economic Contributions (REC) Act is supported by a long list of
organizations related to outdoor recreation, including the Back
Country Horsemen of America (BCHA), a non-profit that maintains
trails and public lands for equestrian use and advocates for
protection of equestrian lands. The bill was approved by the U.S.
House of Representatives on Monday, Nov. 14. The related Senate bill
was introduced last month and has been reported to the Committee on
Commerce, Science, and Transportation.
If passed, the law
would require the government to assess the economic impact of outdoor
recreation in the United States. Why is this important? By showing
the value—in numbers—of outdoor activities, it will be easier to
advocate for things like protection of undeveloped lands and access
to them for recreational use. According to the Outdoor Industry
Association (OIA), the federal government currently does not collect
or consider this information when making decisions that would have an
impact on participants in wilderness activities or people who run
related businesses.
Based on the OIA's
own Outdoor Recreation Economy Report, consumer spending on outdoor
activities and related products is $646 billion annually, more than
consumer spending on pharmaceuticals and motor vehicles combined.
"The overwhelming,
bipartisan support in the House shows that Congress understands what
we in the outdoor industry have known all along," says OIA
Executive Director Amy Roberts. "The $464 billion outdoor
recreation economy, and the 6.1 million jobs it supports, is a major
economic driver in communities across the United States and should be
counted just like any other major industry."
If you enjoy trail
riding on public lands, take a minute to find out more about the REC
Act, and get more information about legislation that affects
equestrians from the BCHA.
---
Leslie Potter is a writer and photographer based in Lexington, Kentucky. www.lesliepotterphoto.com