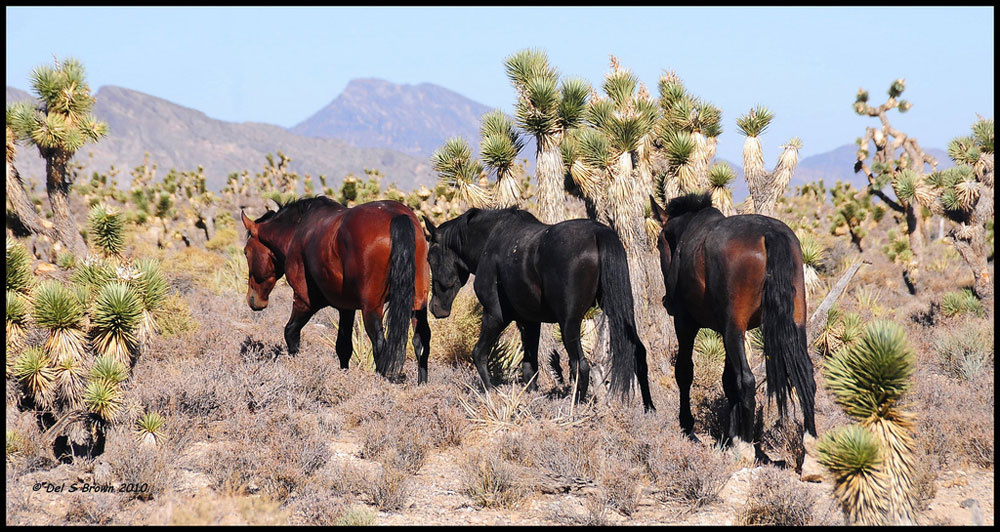 26
by Del Brown on flickr/
CC BY-SA 2.0
Want to have a say in how the Bureau of Land Management handles the wild horses and burros that live on public lands in the American west? Now is your chance to apply for a spot on the National Wild Horse and Burro Advisory Board.
The board is comprised of representatives of various interest groups and the public and works to provide advice to the BLM to help guide the wild horse and burro management programs. There are currently nine members of the board representing different interests. Three spots on the board will open up in April of 2017 for three-year terms. The BLM is seeking representatives from three areas of interest: natural resource management; wild horse and burro research; and public interest (equine behavior).
Board members cannot be Federal or state government employees, and anyone serving on another resource advisory council is ineligible for the Wild Horse and Burro board. Nominees should have some background experience, knowledge, or interest in wild horse and burro management. The board members will be appointed by the Secretary of the Interior and Secretary of Agriculture, but the nomination process is open now. Nominations must be submitted by February 10, 2017.
Positions on the board are unpaid, although members can receive reimbursement for travel expenses for the required meetings—typically one to four meetings per year.
Interested parties can nominate themselves—or someone else—by submitting a resume and answering the questions posted on the Federal Register. Applicants are asked to describe their educational and employment experience, their background with wild horse and burro management, and past civic experience, among other things. Nominations must also include a letter of reference
To find out more and submit a nomination, see the Call for Nominations at the Federal Register.
---
Leslie Potter is a writer and photographer based in Lexington, Kentucky. www.lesliepotterphoto.com