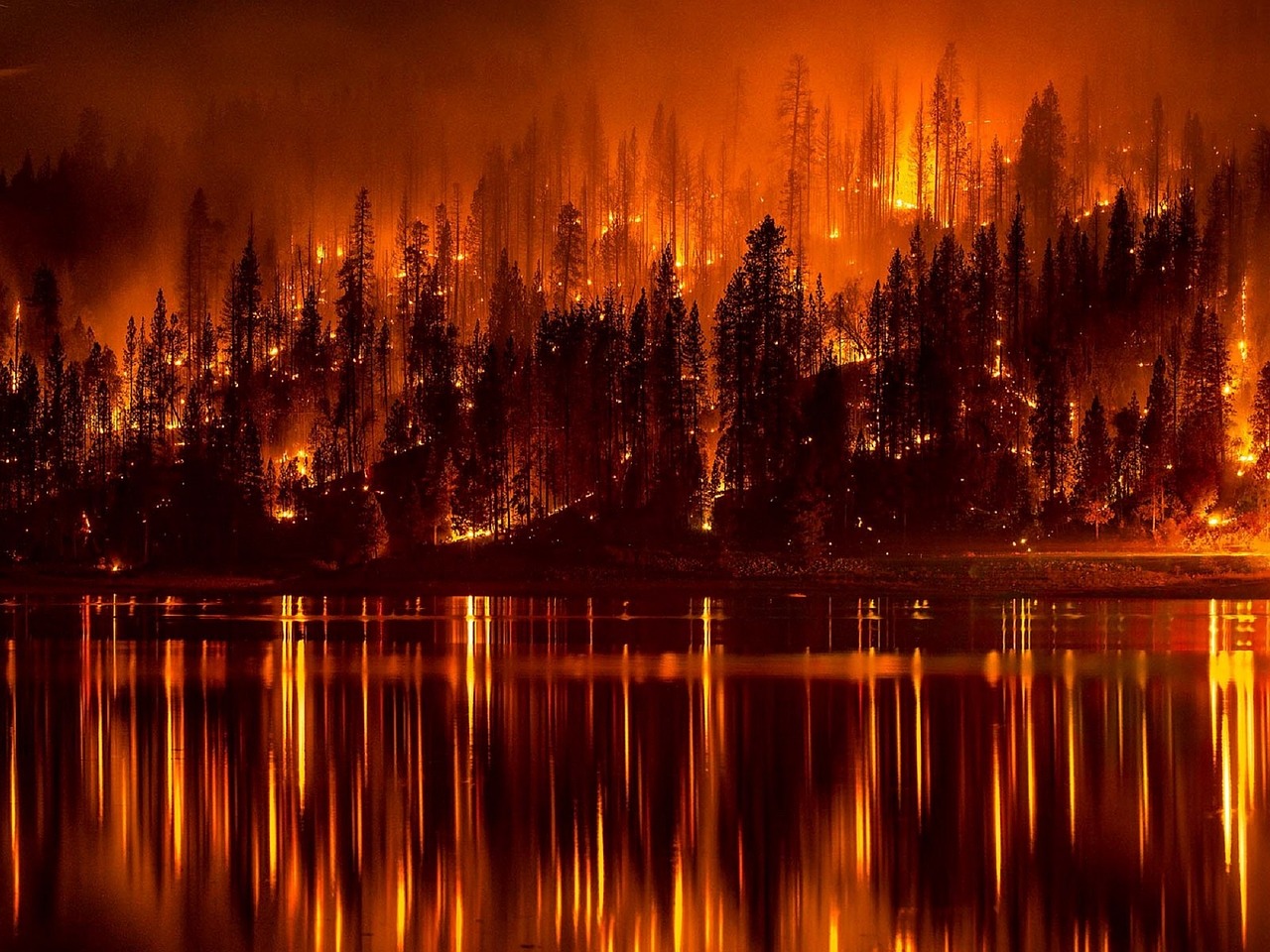 Forest Fire
. Public domain via pixabay.com
By now you've
heard about the devastating wildfires that hit Tennessee's Smoky
Mountains. Due in part to drought-like conditions in the region, the
fires rolled through parts of Sevier County, including the popular
tourist getaways of Gatlinburg and Pigeon Forge. Many residents have
lost their homes, and at least seven human deaths due to the fires
have been reported.
As always in the
case of an emergency, evacuating with horses or other large animals
is exceptionally challenging due to the logistics of moving them and
finding a safe place for them to go.
There are several
groups helping to gather supplies for horse owners displaced by the
fires, as well as reunite animals and their people.
Help for Displaced
Horses maintains a list of facilities that can take in equine
evacuees.
Southern Emergency
Animal Response Unit is a newly created Facebook group that is
helping to collect supplies for horses and humans affected by the
fires. They are also helping spread the word for evacuees who have
lost their animals during the disaster.
The Sevier County
Animal Clinic will be providing medical supplies to treat animals
injured in the fires. Contact 865-453-1221 or 803 Mize Ln.,
Sevierville, TN, 37862. They are also offering small animal boarding
for displaced pets at their Smoky Mountain Pet Resort boarding
facility.
The Sevier County
Humane Society is helping reunite animals and people. Found animals
should be brought to the Sevier County Fairgrounds. Anyone with an
inquiry about a missing animal can call 865-453-7000 and leave a
message if no answer. For those wishing to help, they are accepting
donations for the care of found animals, some of which are sick or
injured.
Additionally, the
Humane Society of the Tennessee Valley is collecting funds for the
Sevier County Humane Society to help them care for found animals and
assist in cleanup and repairs in the aftermath.
Gatlinburg Fire
Livestock Aid is another newly created Facebook group gathering
supplies and providing information on assistance for the animal
evacuees.
To help humans
displaced by the fire, contact The American Red Cross. The Knoxville News
Sentinel has compiled a list of other ways to help on its website.
---
Leslie Potter is a writer and photographer based in Lexington, Kentucky. www.lesliepotterphoto.com