Every year, the United States Equestrian Federation (USEF) solicits input from equestrian fans across the country to name the winners of three of its highest honors: International Horse of the Year; National Horse of the Year; and Equestrian of the Year. Get to know the finalists for Equestrian of the Year below and Horses of the Year here, and then head over to usef.org before the January 4, 2017 deadline to cast your vote.
Equestrian of the Year
Previous Equestrian of the Year winners include Olympians like Beezie Madden (a four-time winner of the title) and Steffen Peters (who has won three times). But in 2015, the title went to longtime American Saddlebred exhibitor Elisabeth Goth, and reiner Tom McCutcheon became the first reiner to win the award in 2010, so it's really an award that any finalist can win. This year, nearly half of the nominees come from the Arabian horse show world, which could mean that segment of the industry has a better shot at the title–or it could mean the votes from Arabianland will be split, leaving room for someone else. It all depends on how the equestrian public votes.
---
Hunt Tosh
Alpharetta, Georgia

Hunters
Hunter trainer Hunt Tosh has already earned quite a few impressive accolades this year, including the EQUUS Foundation Best Professional Award at the Devon Horse Show and multiple awards at the Blowing Rock Charity Horse Show. Tosh keeps busy, winning top honors across the hunter division, from pre-greens to high performance working hunter and everything in between.
---
Lou Roper
San Marcos, California

Arabian
Lou Roper has more than 40 years under his belt as a horse trainer, specializing in trail, western pleasure, hunter pleasure and reining. While he trains multiple breeds, his focus is on the western horses on the Arabian circuit. In 2016, Roper won a staggering 27 National Championships and 22 Reserve National Championships. When he's not taking victory passes, he's teaching youth and amateur riders at his ranch in California, or conducting clinics around North America and Europe.
---
Stefanie Putnam
West Lafayette, California

Para-Equestrian Driving
2016 was a banner year for Stefanie Putnam as she achieved her goal of representing her country in international competition. She and her Morgan gelding, Bethesda After Dark, traveled to the Netherlands as the only U.S. competitor at the FEI World Para-Driving Championships. Stefanie and "Shadow" have been together since 2012, sharing the adrenaline rush of combined driving. The pair came in third in the cones phase for a fifth place finish overall in their grade at this year's World Para-Driving Championships. Putnam was already recognized for her accomplishments this year with the American Driving Society's President's Award.
---
Joel Kiesner
Louisville, Tennessee

Arabian
Joel Kiesner and his family have been breeding, training and showing Arabian horses for years from their Tennessee farm, specializing in the saddle seat divisions. This year, Kiesner's big victories included unanimous wins in both the Purebred and Half-Arabian Open English Pleasure National Championships. The Arabian Professional & Amateur Horseman's Association awarded him their Hall of Fame Trainer of the Year award for 2016.
---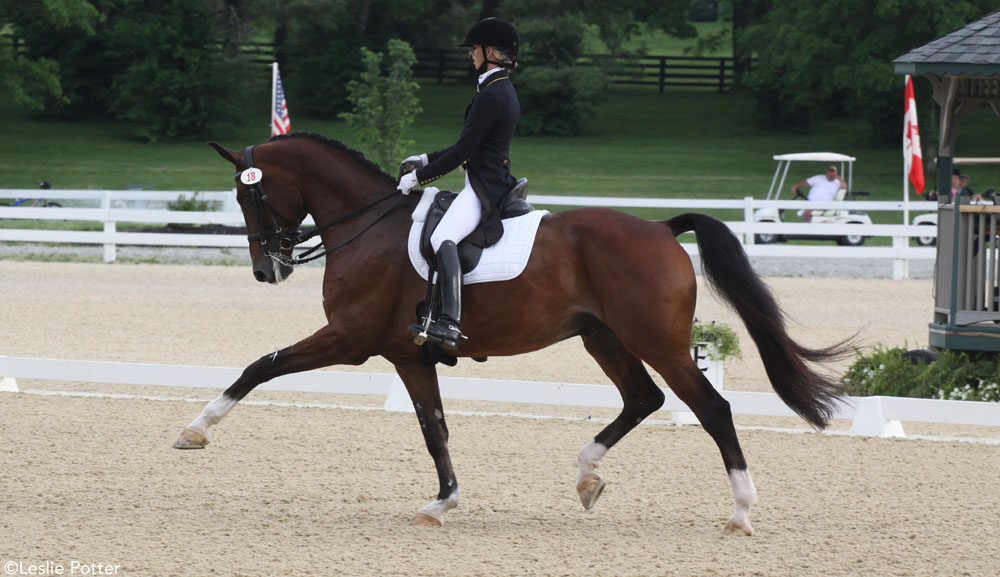 Laura Graves
Geneva, Florida

Dressage

Verdades is a big contender for the International Horse of the Year award, but he wouldn't have gotten there without the patience and dedication of his rider, Laura Graves. To recap: Graves made her Olympic debut this year and was arguably the U.S. team's MVP, placing fourth individually and leading the team to their bronze medal. Her backstory—quitting a career as a hairstylist to pursue her Olympic dream with an incredibly difficult horse—made for some positive mainstream media coverage of the dressage world in an Olympic year.
---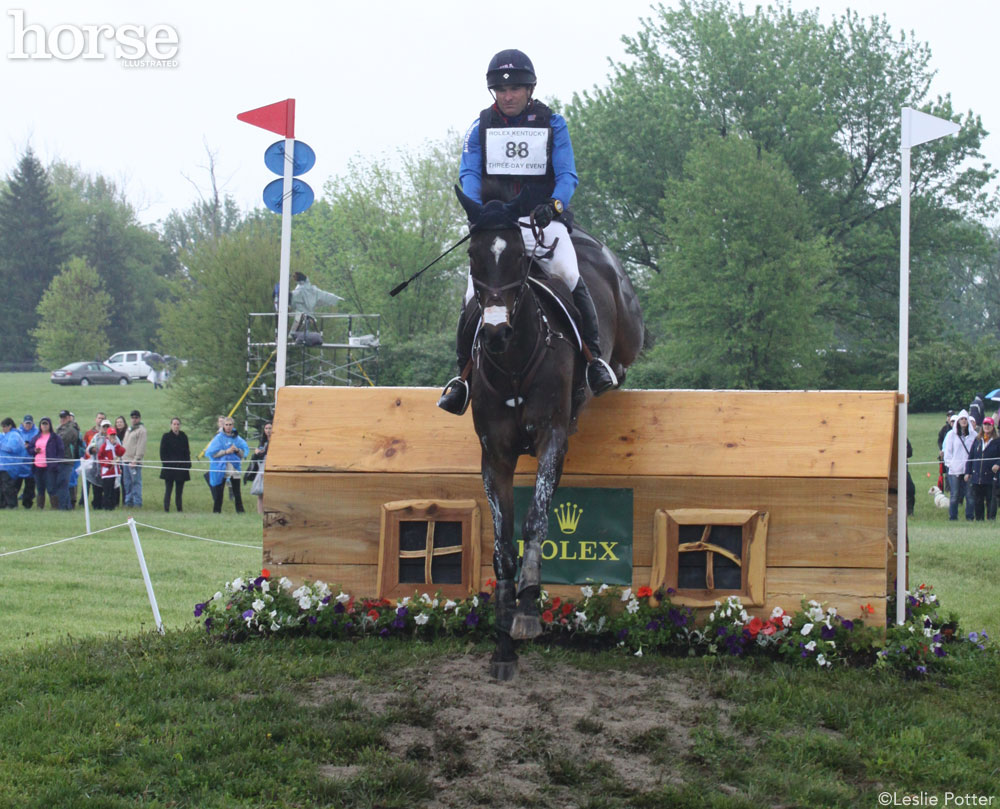 Phillip Dutton
West Grove, Pennsylvania

Three-Day Eventing
A native of Australia, but 25-year resident of the U.S., Dutton has been one of the most influential riders in modern American eventing. His list of accomplishments is long and includes six Olympic outings (two for Australia and four as a U.S. citizen/team member) but Dutton doesn't slow down. This year, he won the CIC3* at Red Hills, placed fourth and fifth at the Rolex Kentucky Three-Day Event CCI4* and was on the team that won gold in the FEI Nations Cup CICO3* at Great Meadow. Despite tough conditions at the Rio Olympics, Dutton and Mighty Nice made it to the podium among formidable competitors, taking home individual bronze.
---
Ted Carson

White Oak, North Carolina

Arabian

Breeder, trainer and judge Ted Carson is devoted to the Arabian breed. He's been involved with Arabians for more than 30 years, and 2016 proved to be an exceptional one. His horses earned 13 regional championships this year along with two championships and a reserve championship at the prestigious U.S. Arabian and Half-Arabian Horse Show.
---
Cynthia Burkman

Scottsdale, Arizona

Arabian
A versatile rider and trainer, Cynthia competes on the Arabian circuit in disciplines ranging from western pleasure and English pleasure to side saddle and show hack. This year, Cynthia took horses to 10 regional championship titles, two reserve national championships, and one national championship at U.S. Nationals.
---
Gail Aumiller

Carlisle, Pennsylvania

Friesian
As the owner and one of the drivers of Horse of the Year nominee Sjaantje, Gail Aumiller earned a place as an equestrian of honor. Together, Aumiller and her mare earned USEF Friesian Driving Championship titles this year in three different regions as well as top placings in several divisions at American Driving Society competitions. A high point of the season for Aumiller and Sjaantje was the IFSHA World and Grand National Championship Horse Show where the pair earned championship titles in Carriage Pleasure Driving Costume, Reinsmanship, and Amateur Scurry.
Vote for your pick for Equestrian of the Year at usef.org.
The Equestrian of the Year winners will be revealed at the USEF Annual Meeting at the Pegasus Awards Gala on January 13.
---
Leslie Potter is a writer and photographer based in Lexington, Kentucky. www.lesliepotterphoto.com