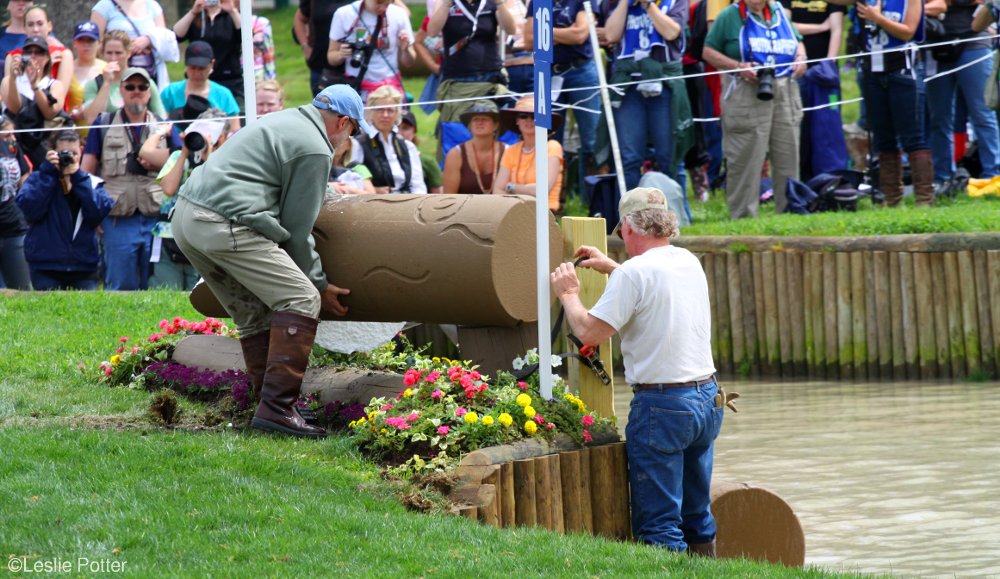 So-called "riding boots," those tall boots inspired by the dress or field boots worn by English riders, are always in fashion. But when it comes to authentic equestrian style, there's nothing like a pair of functional, comfortable country boots.
Country boots, also sometimes referred to as lifestyle boots, have a lot of things going for them. First and foremost, quality country boots are waterproof, which is why eventers like them for course walks where they might need to walk through water, and why they can be useful for any rider who has to walk across a wet pasture to retrieve a horse. These boots are made for walking, so they're good for a day at the barn or horse show, but unlike bulky winter or work boots, they usually fit into a stirrup. You can go for a ride without changing your footwear. On top of that, they have a distinctly equestrian style that can work with a pair of jeans or even a dressy outfit, provided you take a minute to knock the mud and manure off of them first.
One thing country boots are not is cheap. Like riding boots, you'll want to care for your country boots like the investment they are so that they'll keep your feet dry and comfortable (and highly fashionable) for years to come.
To get some hints on cleaning and caring for country boots, we got in touch with the footwear specialists at Ovation Riding, which has a popular line of country boots for all seasons.
Cleaning and Conditioning Your Country Boots
You'll want to clean your boots regularly to ensure their long life. You're not doing your boots any favors by leaving the dirt on them, so don't be afraid to give them a regular wipe-down at the end of the day. Ovation recommends simply using a damp cloth to remove everyday dirt from your boots. Any standard leather cleaner can be used for more stubborn stains on the foot of the boot. Many country boots use a combination of materials on the upper, including suede or canvas. Be sure to use a cleaner that is safe for all of the materials in your boot.
Use caution when conditioning. Any good quality leather conditioner is fine to use on the boot leather, but can stain or discolor suede or canvas. How often you condition will depend on your climate and how you use the boots, but in general, you'll want to condition them when they start to look dry, or a couple of times each year.
Some types of country boots have decorative or functional laces. Those can usually just be cleaned with a damp cloth if necessary, but they won't be harmed by leather care products, according to Ovation.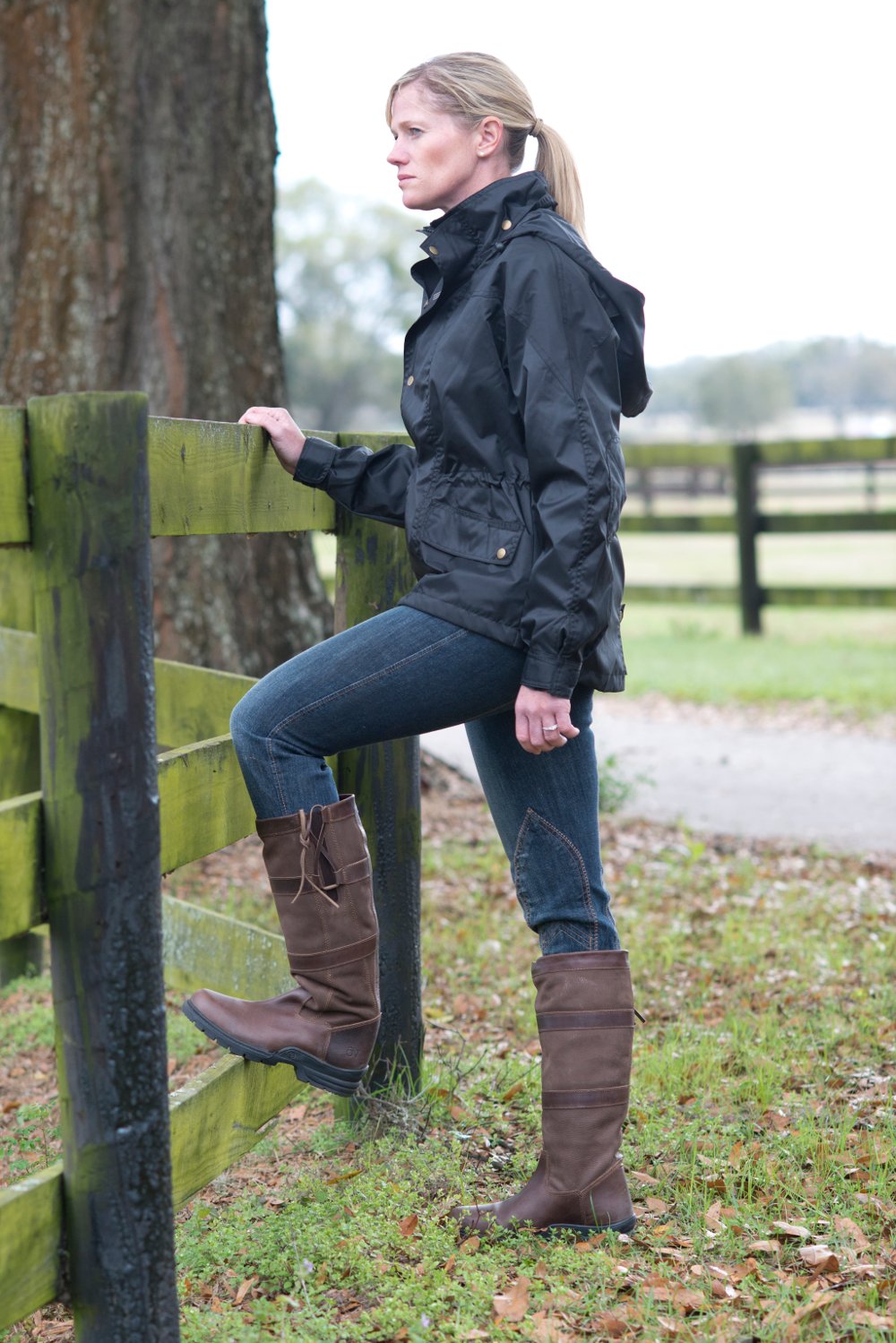 Keeping the Water Out
The waterproofing of Ovation's country boots is a membrane, which means it won't wear out like you might be used to with other types of boots, and that means you don't have to use any products to re-waterproof them. However, it is important to take care of your boots properly if they've had a soak.
Ovation advises letting your boots dry naturally, away from heat sources or direct sunlight. Don't wear them until they've had a chance to dry completely so that they don't lose their shape. If they have gotten wet on the inside, stuffing newspaper in the boots can wick away water to help them dry faster.

Storing Your Boots
Boot trees are useful to help your boots retain their shape when you're not wearing them. Ovation recommends storing your boots away from heat, and they will be ready to wear the next time you need to get out and brave the elements—or just look good at your next outing.
---
Leslie Potter is a writer and photographer based in Lexington, Kentucky. www.lesliepotterphoto.com