The United States Equestrian Federation (USEF) annual meeting is currently taking place in Lexington, Kentucky. Or at least it was. As of Wednesday, the USEF is history, and US Equestrian is here.
The organization's incoming president, Murray Kessler (father of Olympian Reed Kessler) introduced new branding for the organization, which they say includes a new vision: to "bring the joy of horse sports to as many people as possible."
Here are a few highlights of the changes.
A New Name
When it was created 100 years ago, it was the American Horse Shows Association. Then, briefly, it was USA Equestrian. Since the early 2000s it has been the United States Equestrian Federation, a name which emphasized the organization's role as the national governing body of equestrian sports. As of this week, it's US Equestrian.
A New Look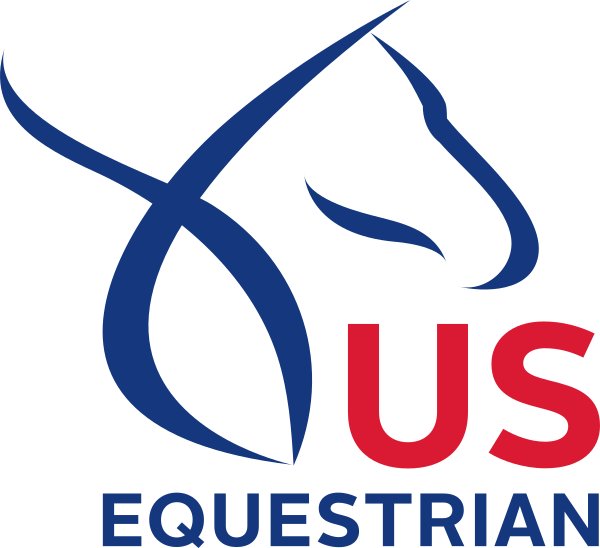 The USEF logo is in the shape of a shield, emphasizing the organization's role as the enforcer of rules. With the new name, US Equestrian has also done away with that symbol.
"From a consumer-facing standpoint, that doesn't welcome people in," Kessler says of the shield logo. "Our new logo puts the sport, and importantly the horse, front and center."
A Focus on Fun
While US Equestrian is still the national governing body, a big part of the rebrand is to make the organization more meaningful for riders who are not necessarily Olympic aspirants. Most riders in America participate for fun and love of the horse, and US Equestrian's stated vision meshes with that. Where the USEF's mission was to provide fairness and safety to equestrian sports, US Equestrian adds "enjoyment" to the list.
"Adding enjoyment means moving from an organization that people have to join, to an organization that people want to belong to," says Kessler.
Entry-Level Membership
There has always been a sizeable leap from a new or aspiring rider to the type of rider who paid their annual USEF membership dues. Many riders, even those who compete, didn't bother to join the organization because it isn't necessary for those who compete in local-level shows and there weren't obvious membership benefits for riders who don't attend USEF recognized shows. As part of US Equestrian's stated goal to draw in new riders and new members, they've introduced a $25 membership level called a "Fan Member." There are several new benefits that will be available to Fan Members along with those who join at the $55 "Competing Member" level:
Learning Center Videos: There are currently 50 videos in the library that provide expert instruction on different aspects of riding and competing in equestrian sports.
USEF Network: Equestrian fans are familiar with this service that provides online live streaming of many equestrian events. Members will have access to on-demand video from past events. It's unclear whether non-members will still have access to live streaming events.
Insurance Coverage: Members will be able to purchase $1 million in liability insurance coverage for an additional $25.
Competing members receive additional benefits including the ability to compete in licensed competitions, earn points toward year-end awards, and being counted in their primary breed or discipline, which impacts the allocation of voting director seats.
View US Equestrian's newly updated website at usequestrian.org. You can view video from the Strategic Plan announcement here.
---
Leslie Potter is a writer and photographer based in Lexington, Kentucky. www.lesliepotterphoto.com