What could be better than the world's top horses riders from the worlds of show jumping and dressage converging on America's heartland to compete for one of equestrian sport's most coveted prizes? How about all of that, and some ice cream?
The FEI World Cup Finals for show jumping and dressage will be held in Omaha, Nebraska for the first time ever this spring. The competitions will run from March 29 through April 2 and organizers are working to make it a fun event for spectators with lots of shopping and dining available alongside the main events. But having an official ice cream flavor isn't a feature that many horse shows get to claim.
The Omaha '17 ice cream is a creation of two Nebraska businesses: Omaha ice cream shop eCreamery and Baker's Candies from the town of Greenwood. The flavor is a salted chocolate ice cream with dark chocolate chunks, and it needs a name befitting the event for which it was invented.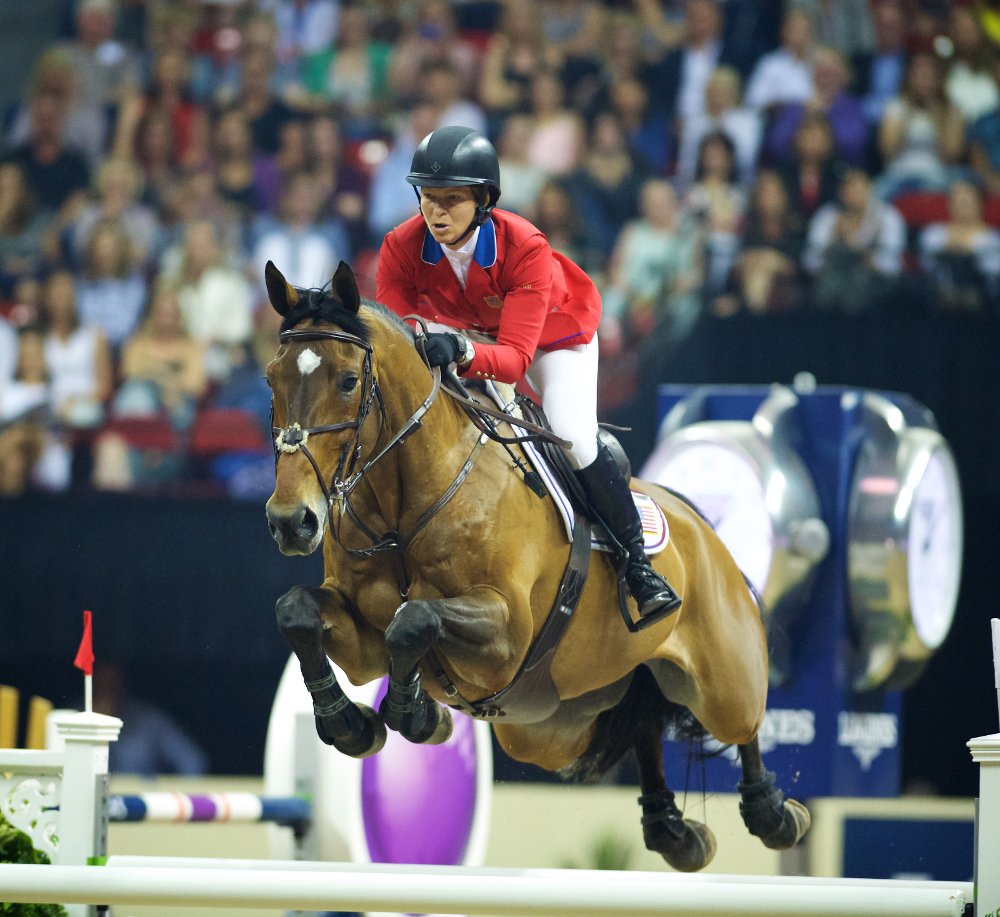 Beezie Madden and Simon at the 2015 FEI World Cup Finals in Las Vegas. FEI/Arnd Bronkhorst/Pool Pic
From now through 12 p.m. CT on Friday, February 24, FEI World Cup Finals Omaha 2017 is asking for fans to submit their ideas for a name for the ice cream. The person who submits the winning name will receive two ticket vouchers to any non-sold-out session of the FEI World Cup Finals. And yes, you'll receive a pint of the ice cream to enjoy, too.
If you've got an equestrian-inspired idea for this chocolatey creation's new name, you can submit it now. Submissions only count if they are left in the comments on this post on FEI World Cup Finals Omaha 2017 Facebook page.
Find out more about this year's World Cup Finals at www.omahaworldcup2017.com
---
Leslie Potter is a writer and photographer based in Lexington, Kentucky. www.lesliepotterphoto.com