Photos courtesy Road to the Horse
"It was time to put my boots on, kick in a few ceilings and do what needed to be done."
Tootie Bland, creator of Road to the Horse, has wanted to feature an all-
female lineup of competitors and an English trainer for several years, but it never felt like the right time—until now.
"The one thing I love about Road to the Horse is that when you think it can't get any better, it does," says Tootie. "What I have done from the beginning, and the only thing I know how to do, is follow my passion, listen to myself and never take no for an answer."
Bland's perseverance has paid off, as the ladies will be controlling the reins in 2017. Dubbed the Celebration of the Cowgirl, the 14th Road to the Horse welcomes Kate Neubert, Rachelle Valentine, returning challenger Sarah Winters Dawson, and Vicki Wilson, the event's first competitor from New Zealand and first English trainer.
This year's edition takes place March 23-26 at the Kentucky Horse Park's Alltech Arena, located in Lexington, Ky. Stacy Westfall, 2006 Road to the Horse champion, is hosting.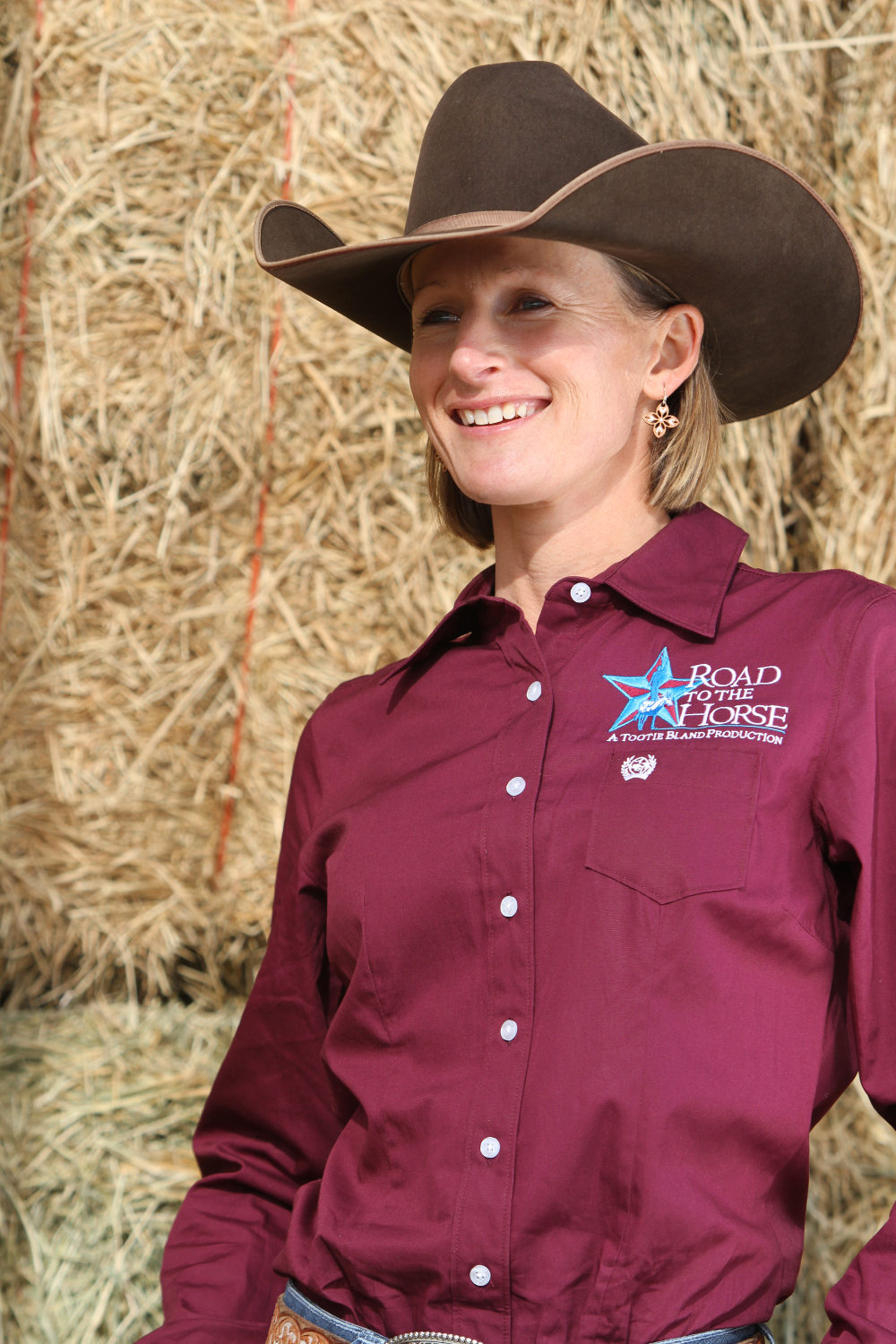 Kate Neubert
Kate Neubert
Kate has trained and competed horses in cutting, reining and cow horse. She won the 2012 Pacific Coast Cutting Horse Association Intermediate Open Futurity, and made it to the semi-
finals with two horses at the 2014 National Cutting Horse Association (NCHA) Futurity. She is approaching $200,000 in NCHA earnings.
"What an exciting, maybe once-in-a-lifetime opportunity," says Neubert of competing in Road to the Horse. "It fits the bill for the kind of challenge I have to take now and then; the kind that stretches you, makes you call on years of experience you've worked hard to gain, and gives you the type of experience you can only gain by saying yes and showing up."
Kate strives to build a strong foundation in the young performance horses she starts at MC Cutting Horses in California. Learn more at mccuttinghorses.com.
Rachelle Valentine
Rachelle Valentine
Rachelle began her career in starting and training horses when she interned for Clinton Anderson after graduating from high school. Later she worked with Dean Locke, preparing young horses for reining competition. Today, she's an associate trainer for Sean Patrick in Florida.
At Patrick's operation, Rachelle rides reining and hunt-seat prospects, and assists with teaching clinics and lessons. She looks forward to using Road to the Horse as an opportunity to grow as a teacher and communicator.
"Being invited to compete in Road to the Horse is an incredible opportunity," says Rachelle. "The 2017 lineup of competitors celebrates the cowgirl, and I am incredibly honored to be representing horsewomen in this exciting, one-of-a-kind event. I hope the young cowgirls in the audience will feel empowered to make great things happen for themselves in the horse world. Who knows, there might be a future Road to the Horse competitor in that audience!"
Learn more about Rachelle at seanpatricktraining.com, and follow her at
facebook.com/rachellevalentinespt.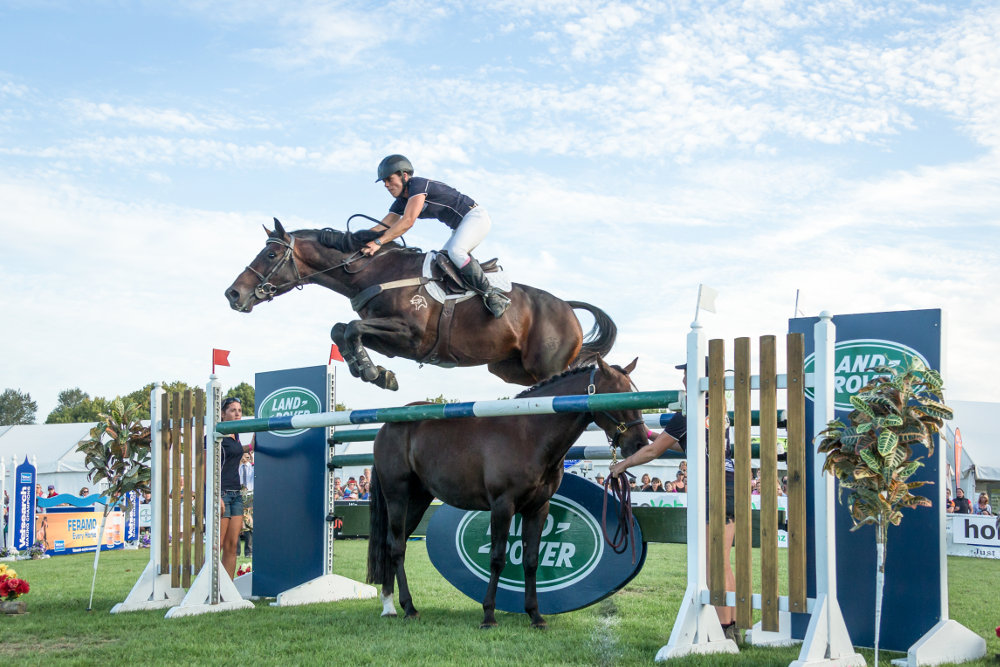 Vicki Wilson
Vicki Wilson
International show jumper and clinician Vicki Wilson is one of New Zealand's top horse trainers, particularly known for working with problem horses.
Vicki and her sisters, Kelly and Amanda, have earned celebrity status through their top-rated reality TV series, "Keeping up with the Kaimanawas." The Kaimanawa is New Zealand's wild horse, similar to the American Mustang or Australia's Brumby. The Wilson sisters advocate for and have worked with all three types of wild horses.
Vicki is also known for her competitive edge and has won many national titles in show jumping and show hunters. At New Zealand's prestigious multidiscipline Horse of the Year competition, she's won the Lowry Medallion five times and the Nationwide Cup nine times, more than any other rider in history.
"Being the first English trainer [at Road to the Horse] is a privilege," says Vicki. "At the end of the day, no matter the discipline, we are all working towards producing horses who love their work, and I'm excited to help demonstrate this."
Learn more about Vicki Wilson at wilsonsisters.nz.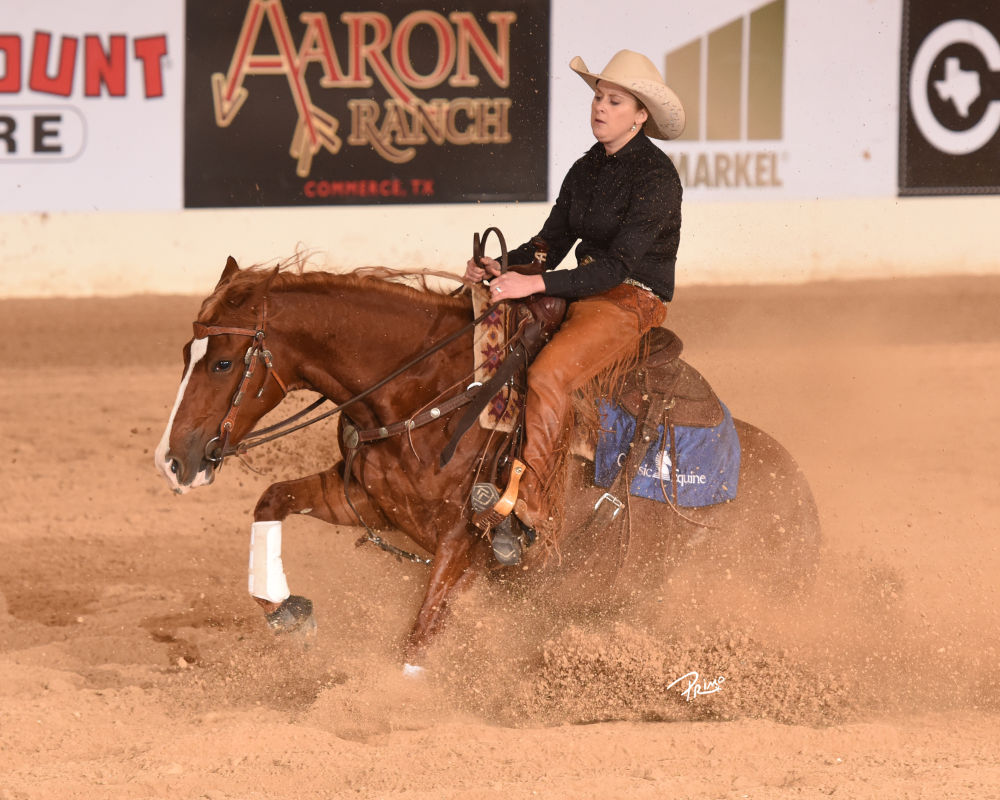 Sarah Winters Dawson
Sarah Winters Dawson
Sarah's passion for training and competing horses shows in her list of major accomplishments, including two National Reined Cow Horse Association World Championships and Snaffle Bit Futurity Limited Open Championship in 2015.
"Going in to the Road to the Horse competition, my No. 1 goal is to give a solid representation in how you can set up a colt for success," says Sarah. "I really believe that what a horse learns first, he learns best, and that foundation is so important for the rest of his life. I have a lot of faith in my program, and I look forward to sharing it on a large stage."
Sarah and her husband, Chris, operate Dawson Performance Horses in Aubrey, Texas, where their main focus is training and showing reined cow horses. Sarah also has experience training and showing in three-day eventing.
The daughter of well-known clinician and Road to the Horse champion Richard Winters, Sarah also competed in Road to the Horse in 2013.
"Being in the first all-female Road to the Horse lineup is truly exciting," says Sarah. "I respect each one of these ladies and their abilities as horsewomen. Even though we'll be competing against one another, there is a sense of unity among us. Though I'll be playing to win, I'll also be cheering on my fellow competitors, and I think that feeling is mutual for all four of us."
Learn more about Sarah Winters Dawson at dawsonperformancehorses.com.
More Than Entertainment
The Road to the Horse is co-creator Tootie Bland's baby, one that has grown and improved with each year. Along with her husband, Steven, Tootie has a vision for producing an event that emphasizes the importance of establishing a relationship with a horse based on a foundation of trust.
"Each year is like raising a brilliant, unruly child, but in the end they are your shining star that never ceases to amaze you and far exceeds anything you could dream of," says Tootie of running Road to the Horse.
A rancher, businesswoman, and producer, Tootie is a lifelong equestrian who has learned a lot from horses. In particular, the importance of establishing a strong bond between human and horse became abundantly clear when one of her American Quarter Horses went blind in his right eye following an accident. After learning to completely trust each other, they were able to continue competing successfully.
Tootie took what she learned from horses and her experience in the rodeo and film production industries to create an educational and entertaining event in 2003. It was called El Camino del Caballo, now known as Road to the Horse. Documentaries produced from this event have earned Silver Telly and AEGIS awards, and Tootie has been nominated for the Cowgirl Hall of Fame.
Each year seems bigger and better than the last, and 2017 will not be one to disappoint.
"This year in the Celebration of the Cowgirl, we will have the first all-women's event and the first English competitor," says Tootie. "For years, I have harped to deaf ears that horses only know one language: the language of trust, communication and understanding. It doesn't matter whether you are English or western. We will build the bridges, kick in glass ceilings and light whatever fires are needed to unite our equine industry for the betterment of horses and the people that love them."
Learn more at www.roadtothehorse.com.
KIM KLIMEK is a freelance writer based in Kentucky.

---
This article originally appeared in the March 2017 issue of Horse Illustrated magazine. Click here to subscribe!