Clark Montgomery and Loughan Glen
It was quite a shake-up on the leaderboard as day two of dressage wrapped up at the Kentucky Horse Park in Lexington, Ky., for the Rolex Kentucky Three-Day Event.
Beating out all the scores from day one of dressage on Thursday, Clark Montgomery (USA) and Loughan Glen threw down a nearly foot-perfect test for an incredible score of 33.6. No other horse had broken 40 to that point.
This should come as no surprise, as the pair was selected to represent the U.S. at the 2016 Olympic Games in Rio. The pair had an uncharacteristic performance there, and the horse had some time off afterward to return to his best. Clearly, it must have worked.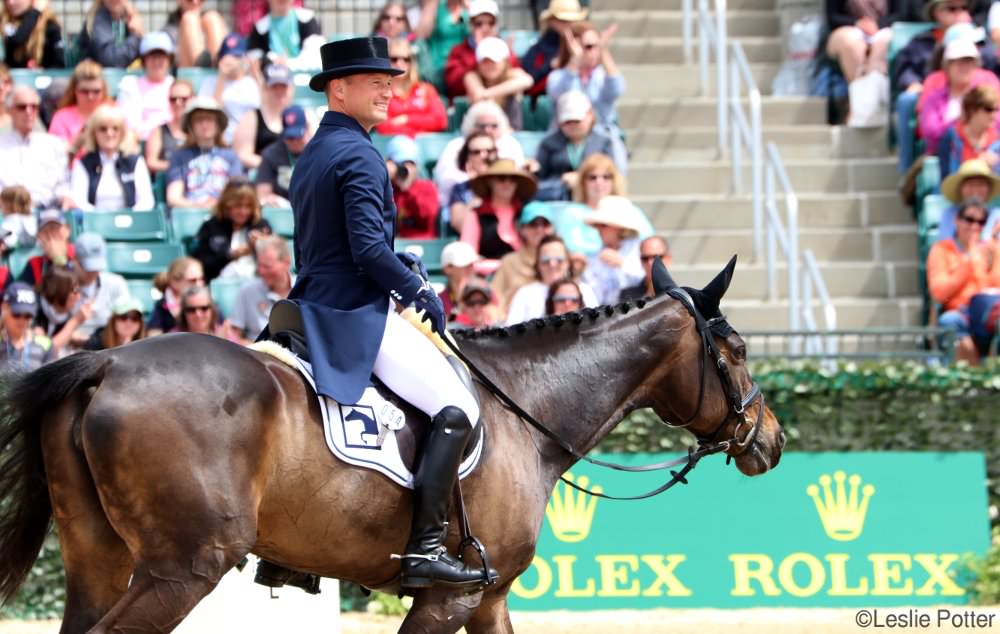 Michael Jung and fischerRocana FST
You could nearly hear the audience hold their breath as the winner of the last two renewals of Rolex, Michael Jung (GER) and fischerRocana FST, cantered into the ring. Jung rode a laser-precise test as usual, getting every mark possible out of the mare, who seemed relaxed and at ease in the big stadium atmosphere.
In the end, their score of 37.1 was not quite enough to top Clark and Glen. However, Jung is quite used to winning regardless, often moving up many places with flawless, fault-free rounds in cross-country and stadium jumping.
"She was very nice, very relaxed to ride," said Jung afterward. "I could go forward and push her a little bit." The man knows a thing or two about getting the best performance out of his horses, having won individual gold at both the 2012 and 2016 Olympic Games.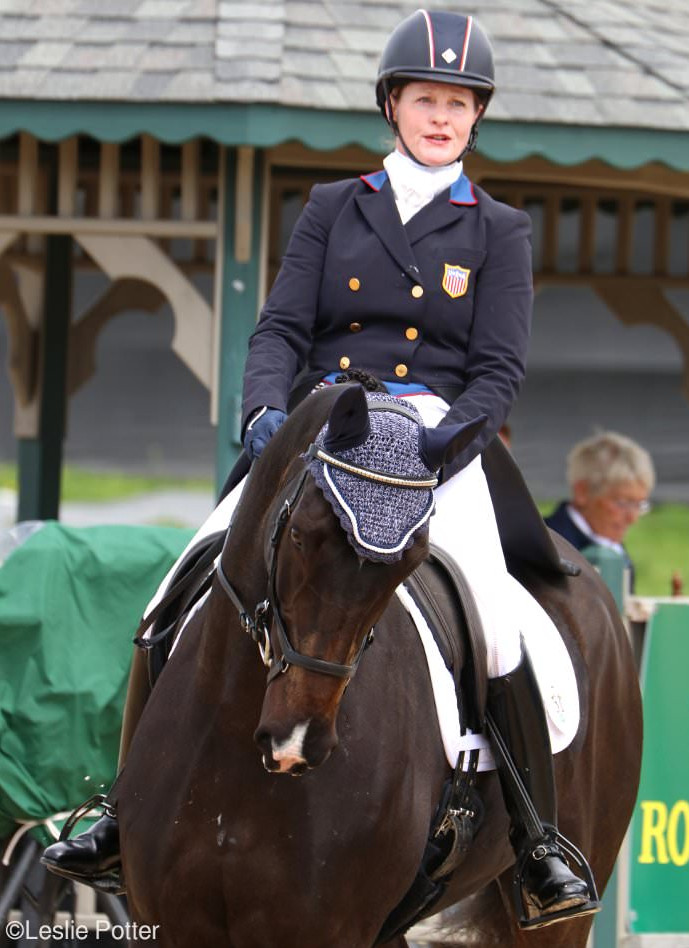 Kim Severson and Cooley Cross Border
Finishing the day in third place on a score of 41.0 was fan-favorite Kim Severson (USA) aboard Cooley Cross Border. She won Rolex in 2002, 2004 and 2005 with Windsome Adante, as well as an individual silver medal at the 2004 Olympic Games in Athens.
"He grew up a lot over the last six months," Kim said of Cooley Cross Border. "I got most of my [flying] changes, and he was very mature." The fans are no doubt thrilled to see Kim back in the top of the pack with a shot of winning Rolex again.
No rider representing the U.S. has won Rolex since Phillip Dutton and Connaught in 2008. It would be nice to see the big title return home again.
Stay tuned Saturday for the thrills of cross-country; rain is expected to hold off, although high temperatures are predicted, and the schedule will skip a lunch break to give the horses a chance to run before the worst heat of the day sets in.
For complete scores, visit www.rk3de.org.
Tap here to view all of our Rolex 2017 coverage. To watch the livestream visit usefnetwork.com.
Allison Springer and Arthur, longtime Rolex competitors, took to the dressage arena for one last ride at the end of the afternoon session today. Arthur was recently retired from eventing competition after being diagnosed with a heart condition.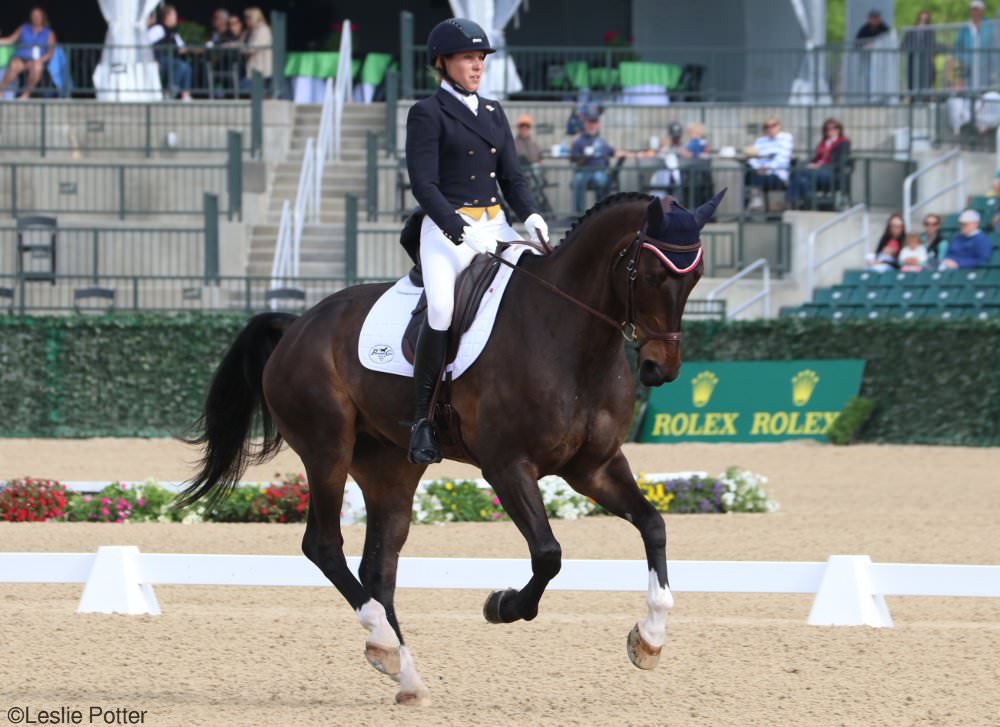 Liz Halliday-Sharp and Fernhill By Night
Jessica Phoenix and Bentley's Best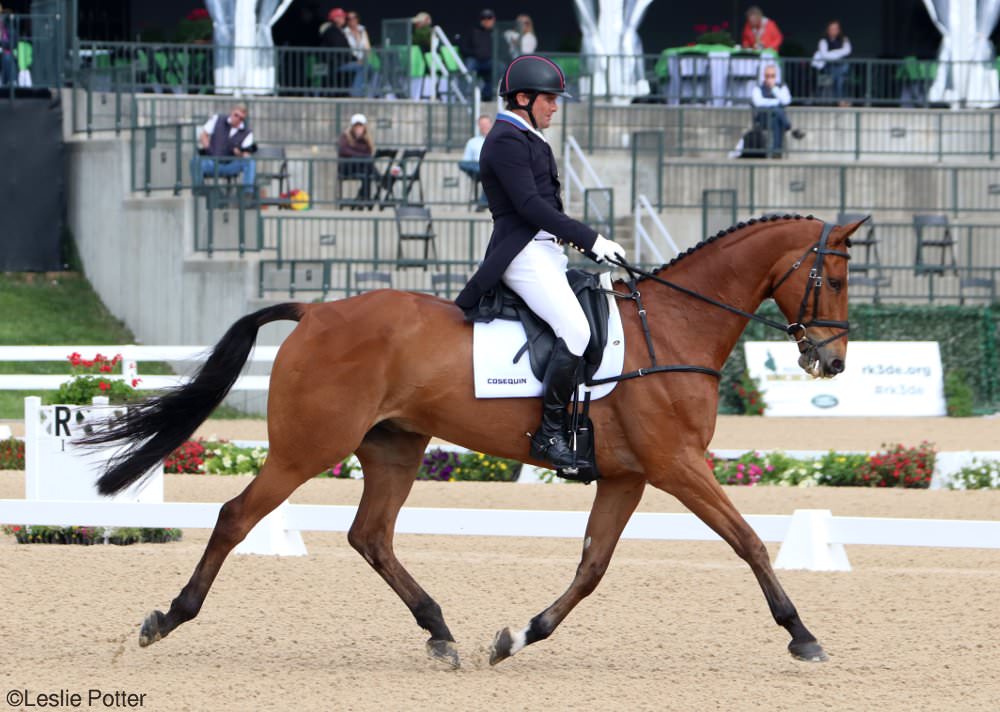 Phillip Dutton and Fernhill Fugitive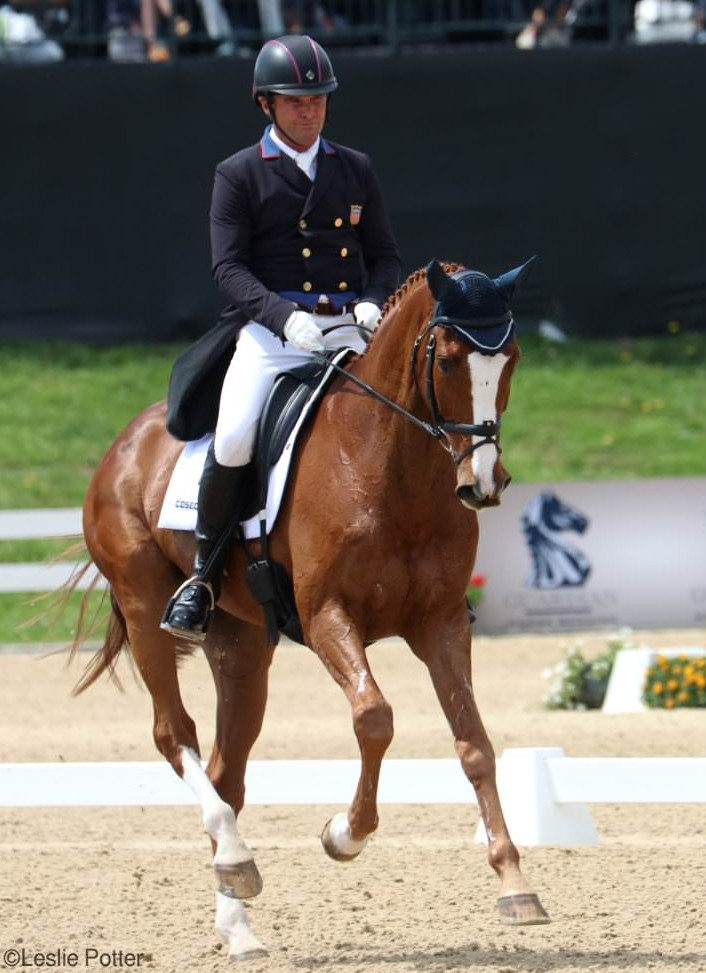 Phillip Dutton and Mr. Medicott
---
Holly Caccamise is managing editor of Horse Illustrated magazine.