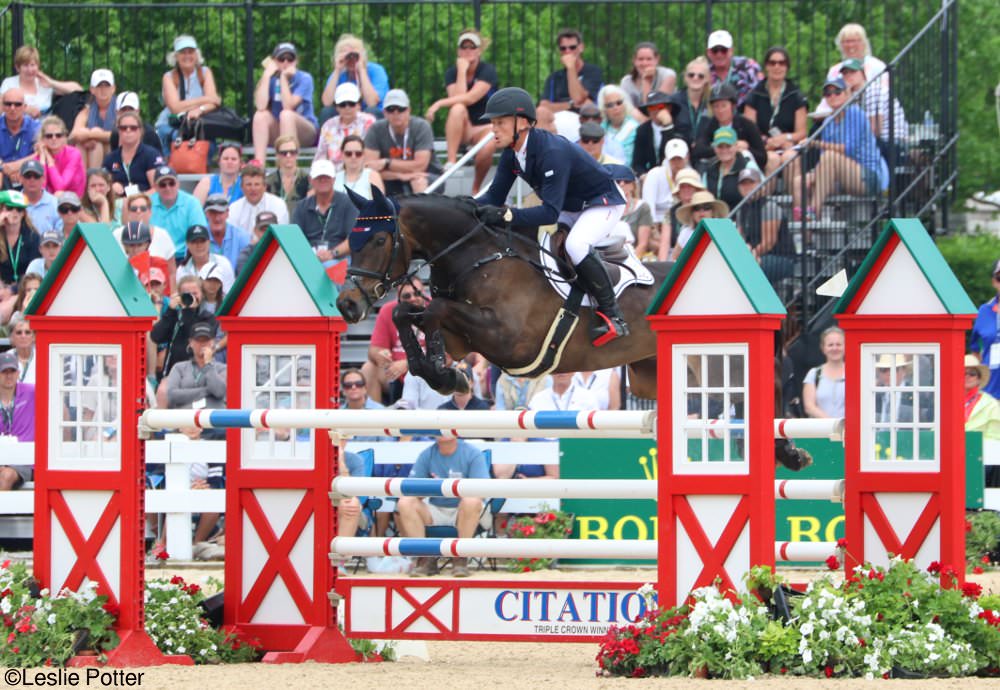 Germany's Michael Jung came in to today's stadium jumping phase at the 2017 Rolex Kentucky Three-Day Event with some high expectations from fans. He and his ride for this event, the 12-year-old German Sport Horse mare fischerRocana FST, had won Rolex for the previous two years. To win a third consecutively would be unprecedented (Kim Severson and Winsome Adante were the only pair to have won it three times previously, taking the win in 2002, 2004 and 2005.)
But if Jung felt any pressure, he didn't show it. And it was sort of hard to imagine him not winning when he entered the jumping phase with a rail in hand, around six penalties ahead of his closest two competitors, Maxime Livio of France and Zara Tindall of Great Britain.
He used that one rail, knocking down the middle jump of the triple combination, but with an otherwise clear round, the win was Jung's. He gave the credit to fischerRocana and the partnership he shares with her.
"This is a wonderful horse," he said. "fischerRocana is absolutely a top horse. We have a very nice partnership. She gave me a very good feeling in the warmup…and on the course I had a very good feeling. Problems started a little bit on the white combination. She was a bit spooky, and maybe I used my hands a bit too much, and then I didn't have enough power in the triple combination and I still had two more jumps. That made me a bit nervous, but in the end it worked."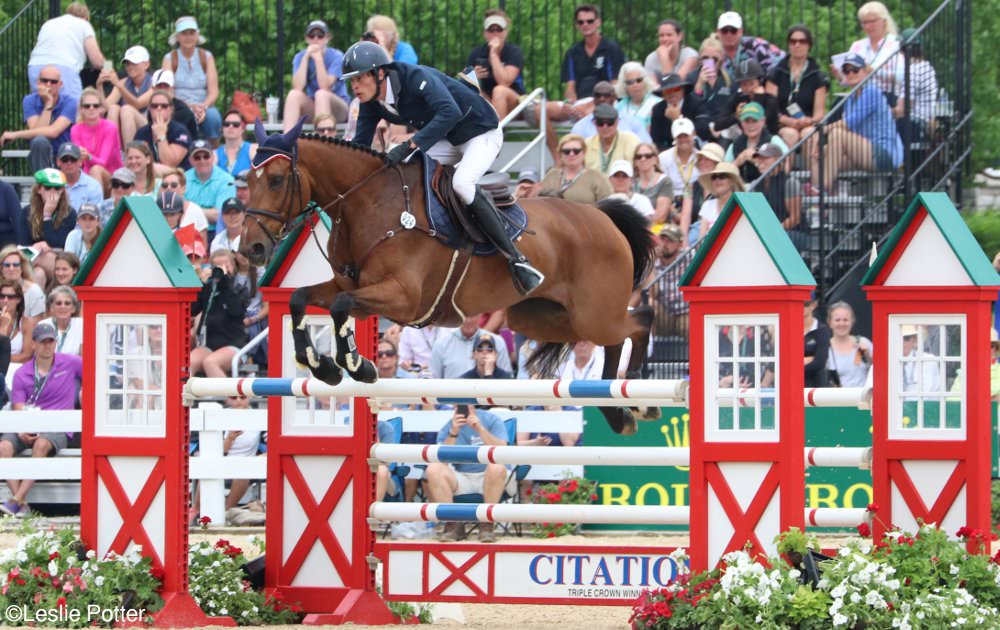 Maxime Livio and his horse, Qalao des Mers, have the rare distinction of having won ahead of Jung and fischerRocana in a 4* event. They were champions at Pau in France last year when Jung and fischerRocana finished in second. Livio couldn't quite repeat that feat this week, but he was pleased with his result.
"There is always a little pressure when you come into the ring, especially when you are competing 4* with all the top riders," said Livio. "[But] my horse is very careful and he is strong enough so I know if I am focused on my riding, my horse will give his best.
"Of course the pressure was here just because I want to be enough good for my horse. After that, I think it's a good for me to start to put pressure on Micky [Michael Jung]," he added, smiling. "I think to try to beat such a rider, you have to be 100 percent all the time. All week my horse was 100 percent. I was maybe 90 percent on dressage. After that I have no regrets. He gives his best and I try to also."
Like Livio, Zara Tindall is a decorated eventer who completed at Rolex for the first time this year, and with a good result. She and High Kingdom had no faults on cross-country and just one time fault in the stadium to finish a close third behind Livio and Jung.
"It's great to be up here with these guys. I tried to put the pressure on Maxime, but it didn't work," she said with a laugh.
"My horse was fantastic all through the competition. He jumped great today," she said. "He doesn't owe me anything. He's been second in a 4* and third in a 4* now and been to an Olympics and a worlds. He's been a fantastic horse for me and I love riding him."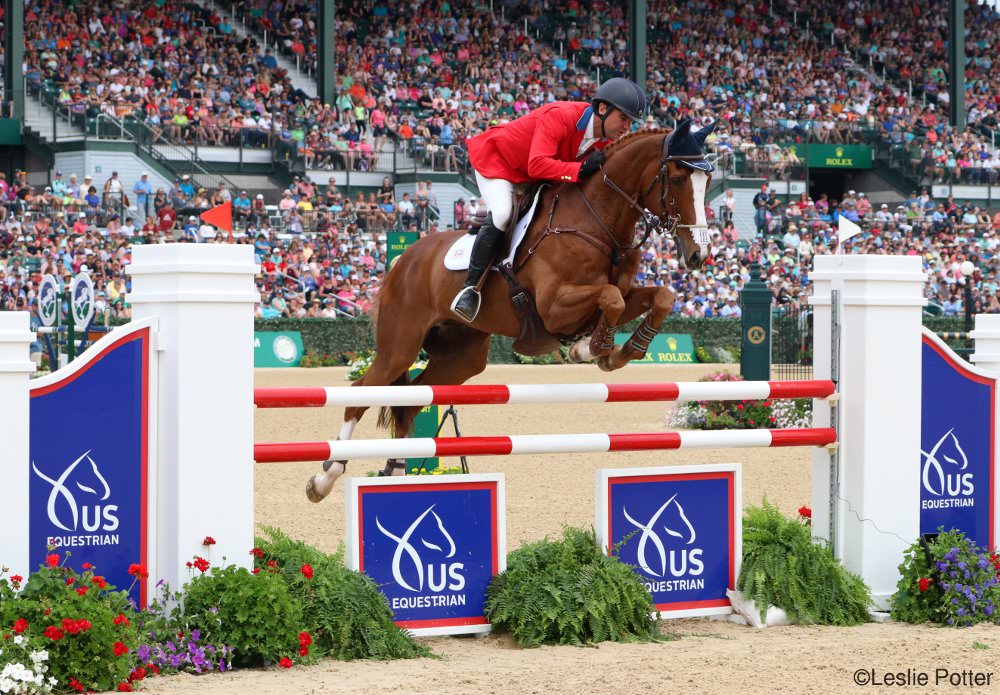 Phillip Dutton of the U.S. finished in fourth place overall with Mr. Medicott and was the top placed American, giving him the victory in the U.S. Equestrian 4* championship. It's Dutton's fifth time winning this title. On top of that, he finished eighth with Fernhill Fugitive and tenth with I'm Sew Ready. Riding multiple horses at Rolex isn't new or unusual for Dutton, who marked his 40th Rolex completion at this year's event.
In December of 2016, Dutton's daughter, LeeLee Jones, was injured in a serious riding accident from which she is still recovering. Dutton took some time off from working to be with her over the winter, and today talked about getting back into a competition schedule with LeeLee's recovery still on his mind.
"It's not easy," he said. "LeeLee is in rehab at Bryn Mawr. I'm really glad for live streaming because apparently she's really enjoyed watching the event. It's a struggle and it's something I hope [no one else] has to go through. Everyone's been great in the horse world and they've really bonded behind us. It's truly a great family to be a part of. Everybody's been so supportive. We're just battling on."
Mr. Medicott has competed at the 4* level for years, first with German rider Frank Ostholt, then for the United States with Karen O'Connor. Dutton has been riding "Cave" since 2013, and this Rolex was the horse's final 4* appearance. He'll go out on a high note.
"I was quite unsure about whether I should bring him," said Dutton. "He's been off nearly two years. There wasn't much else for him for the rest of the year that was that suitable. A lot of events would be beneath him, if you know what I mean. He's such an incredible horse but I'd say this'll be his last time at this level, so it's a great way for him to finish and to show how good he is."
View photos of the rest of the top 10 finishers below. For complete scores, visit www.rk3de.org.
Tap here to view all of our Rolex 2017 coverage. US Equestrian members can watch a replay of the live stream on demand at usefnetwork.com.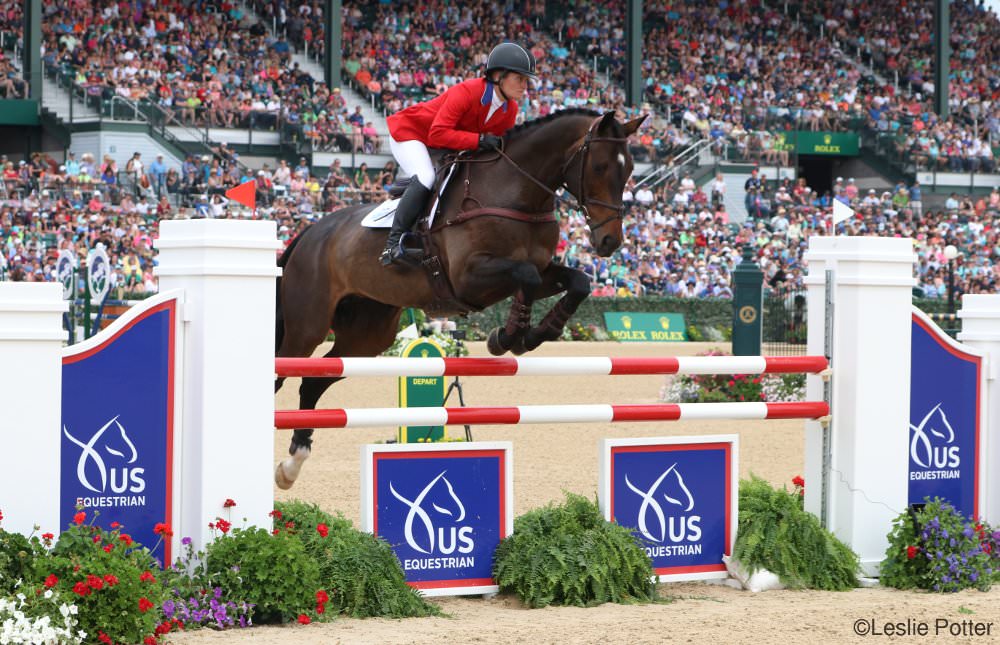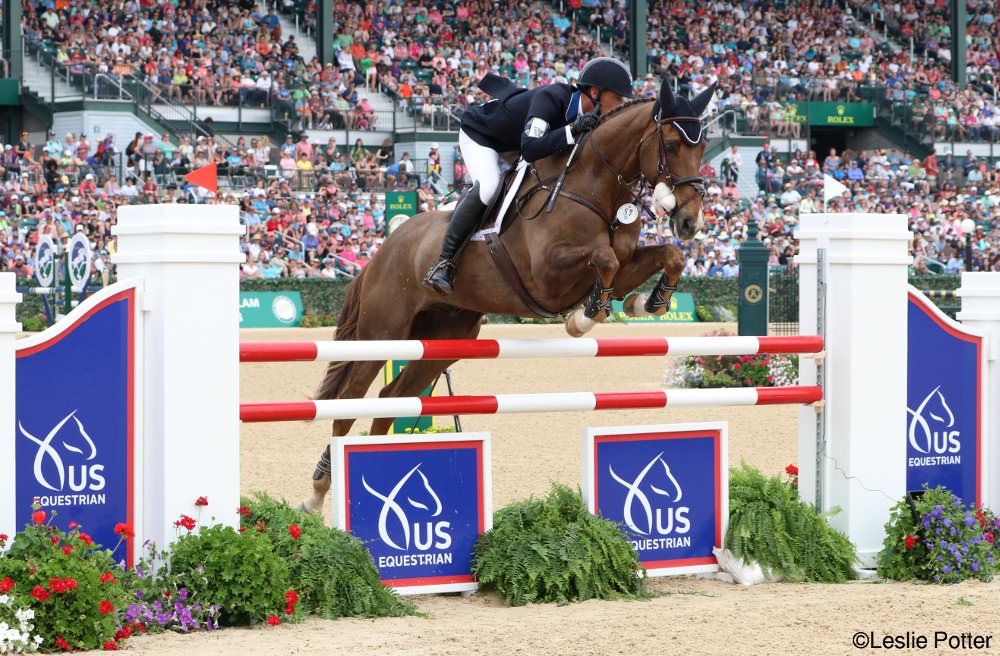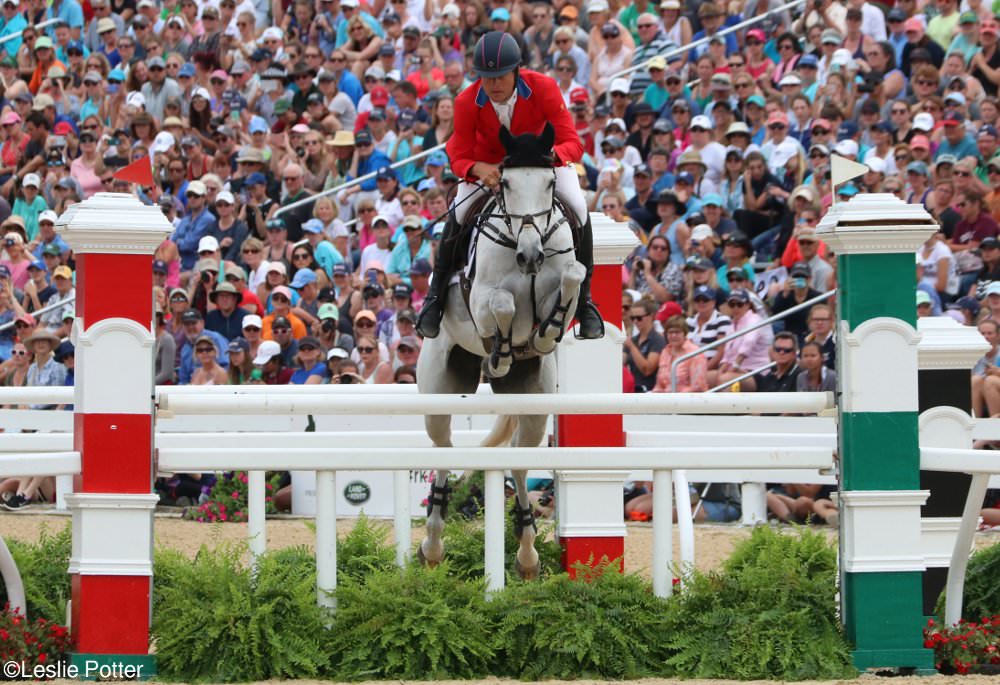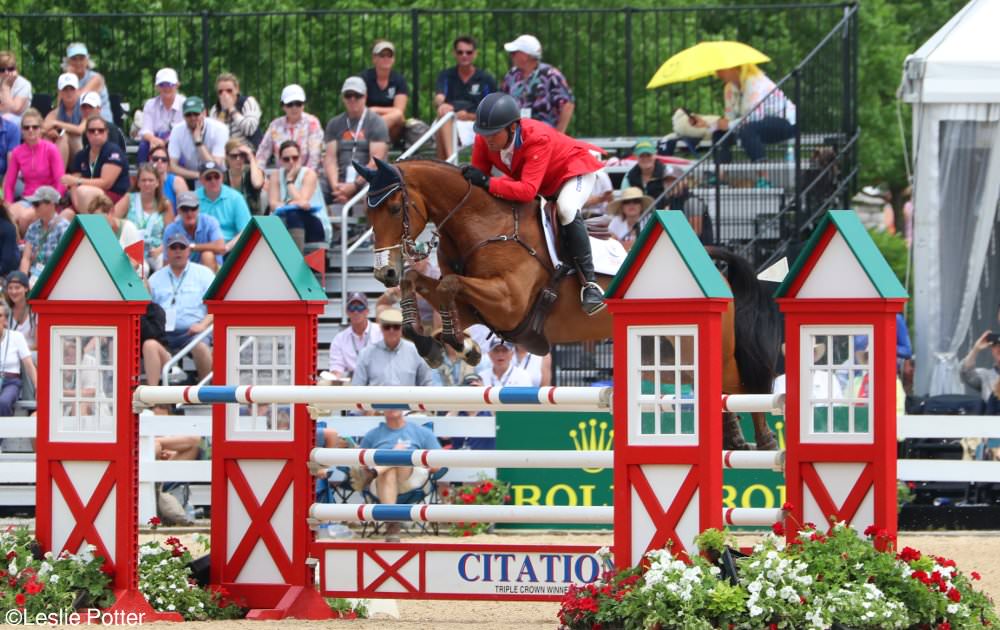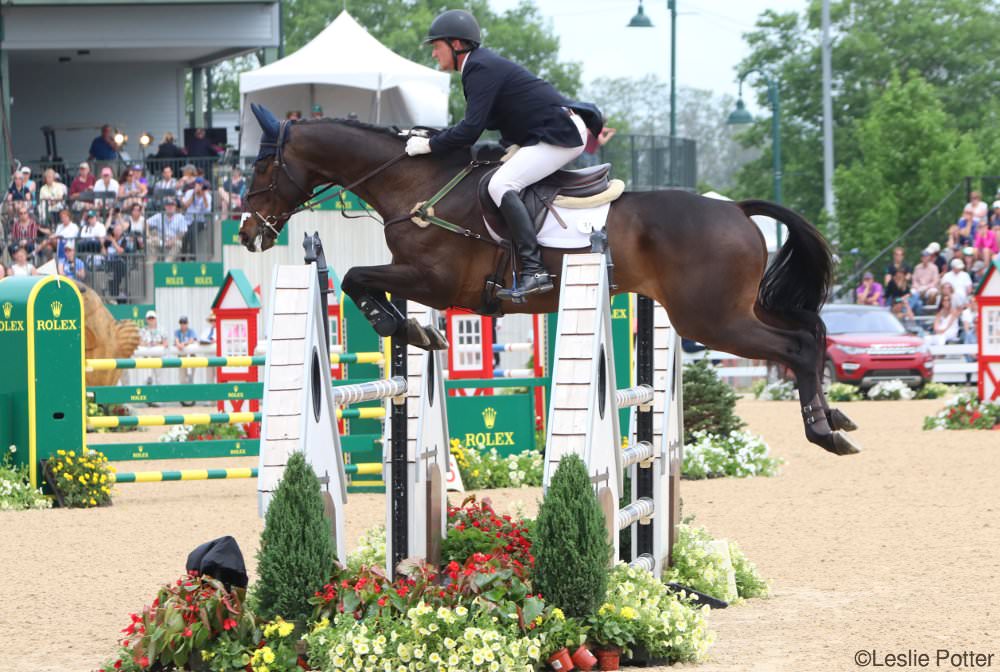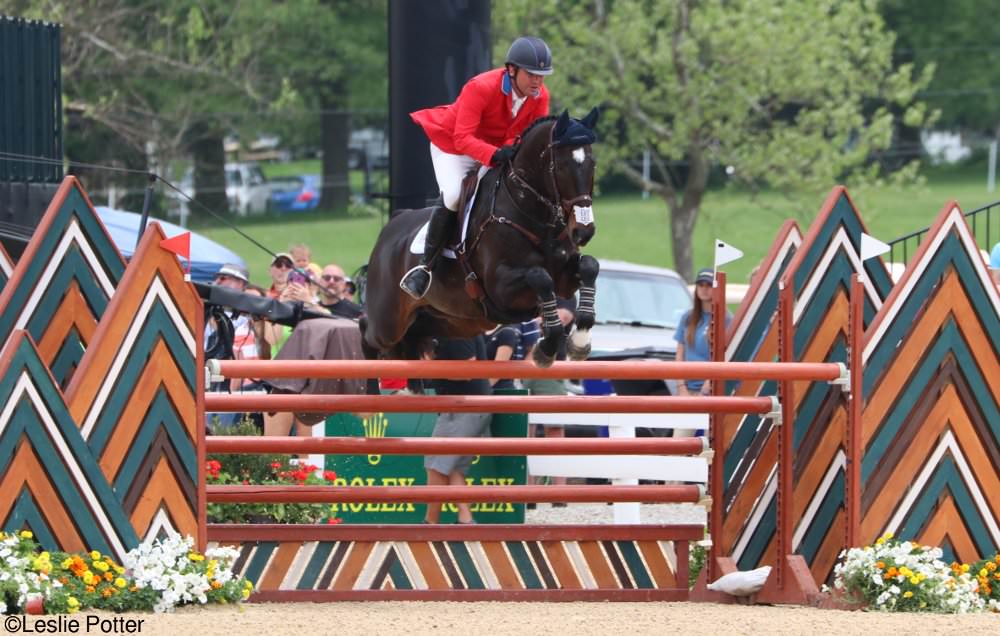 ---
Leslie Potter is a writer and photographer based in Lexington, Kentucky. www.lesliepotterphoto.com