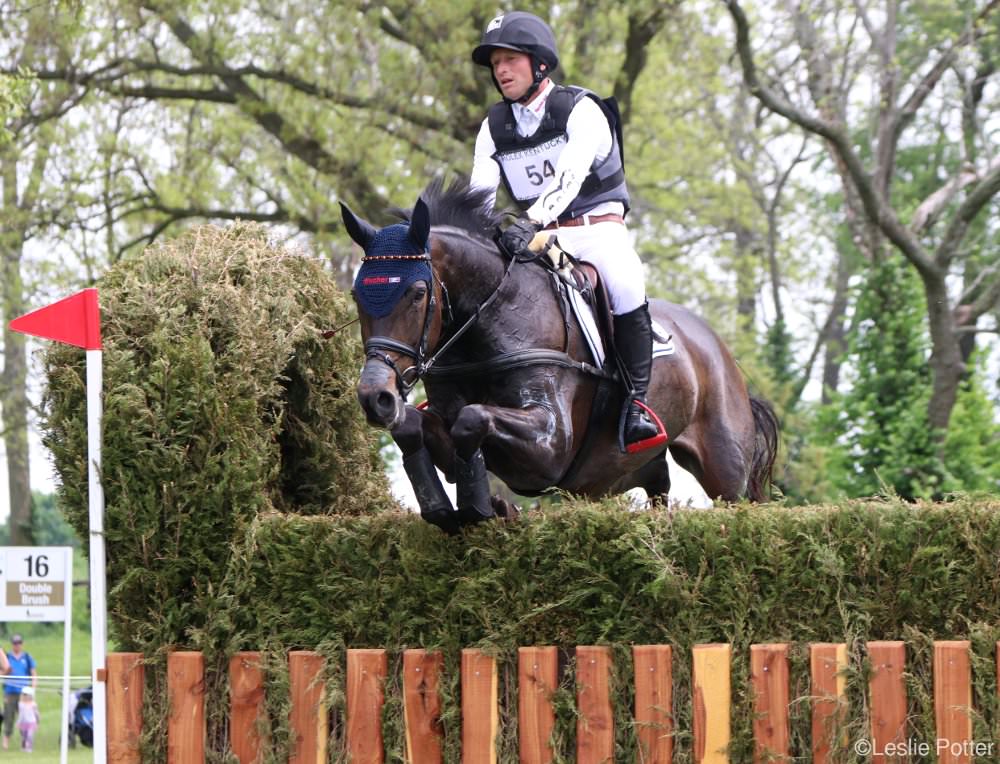 Michael Jung and fischerRocana FST
Michael Jung (GER) and fischerRocana FST are back on top of the leaderboard after cross-country at the 2017 Rolex Kentucky Three-Day Event. It's a familiar position for the pair, who won the competition in 2015 and 2016, but he didn't begin today thinking he had it in the bag for 2017.
"I felt in the warmup that fischerRocana was not feeling perfect with the weather," Jung said."That made me a bit nervous before the start, but then she jumped everything so powerfully. It was a good feeling. Some situations are not very clear for me and the horses, but we have a very good partnership and I think that's the most important thing in eventing: The rider knows the horse and the horse knows the rider and you trust each other."
Jung stood in second behind Clark Montgomery (USA) and Loughan Glen after dressage, but after two refusals on course, Montgomery dropped all the way to 34th position by the end of the day. Jung's closest competitors are two fellow Europeans.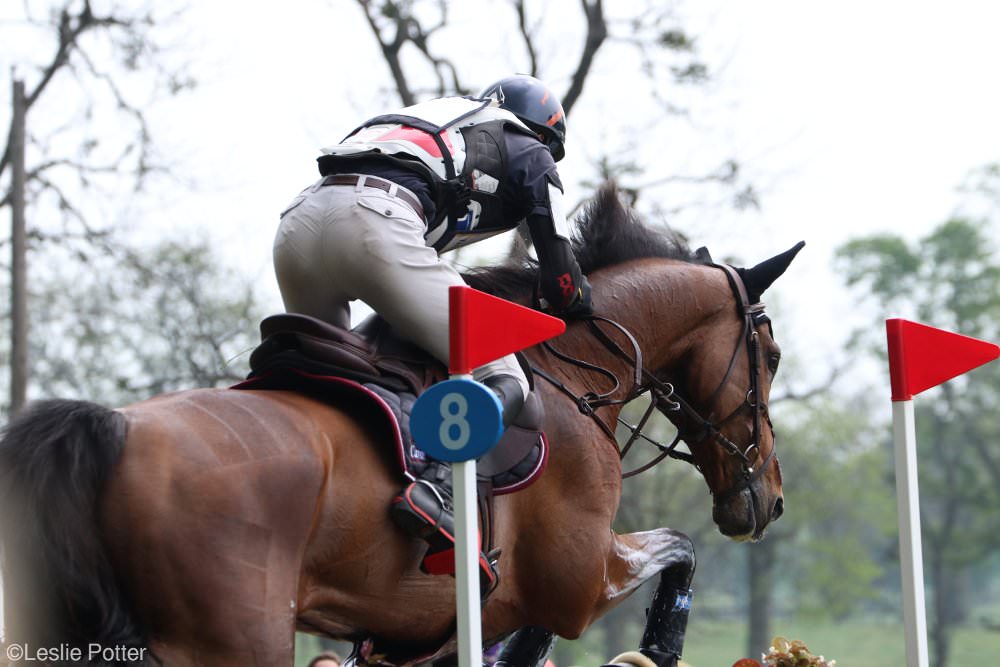 Maxime Livio and Qaloa Des Mers
Maxime Livio (FRA) and Qalao Des Mers went clear and within the time today in their first-ever Rolex outing. This left them with just their dressage score, which at 44.6 is 5.9 penalties behind Jung.
"I am super happy with my horse," said Livio. "He started how he likes to start every time: Very fast and very strong. I tried not to fight much at the beginning and let him go. The horse was very happy and the conditions were very nice."
Livio added that while he had to make some changes from his original plan on the fly, his horse responded well and did everything he asked.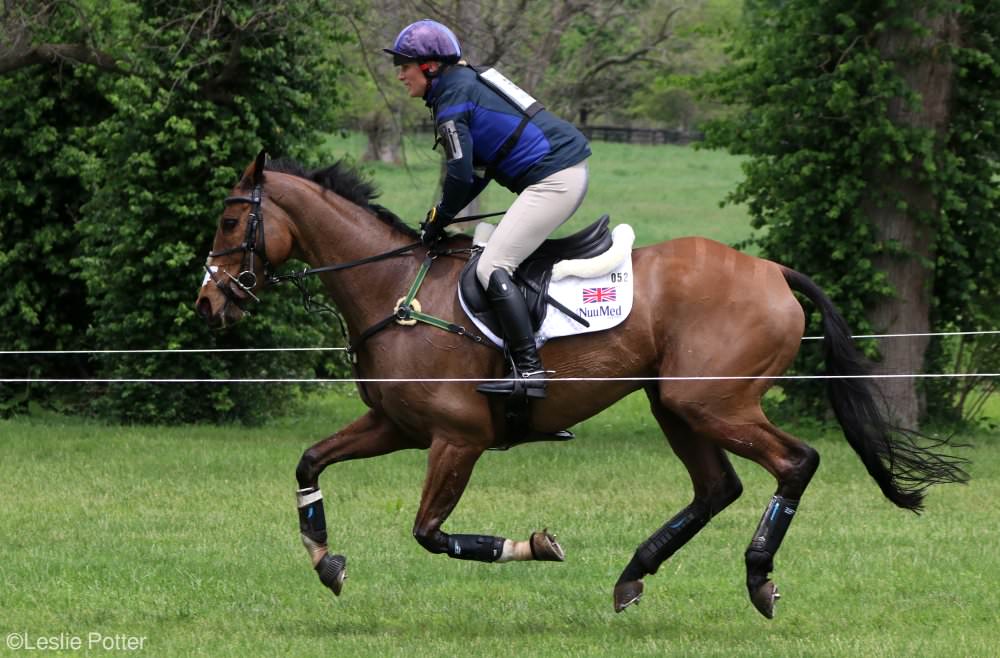 Zara Tindall and High Kingdom
Two points behind Livio is Zara Tindall (GBR) and High Kingdom, who were also among the few to complete with no time or jumping penalties today. Tindall has individual WEG gold and an Olympic team silver in her collection, but she has yet to complete Rolex; she came to compete in 2015 but had to withdraw High Kingdom due to a minor injury he sustained in the stall just before he was set to perform his dressage test. This year, so far, has gone much better.
"I had a great ride," said Tindall. "I was pretty happy to get through my dressage and the cross-country today; two years ago, I didn't do any of it. It was great to be out there. The ground was incredible. I was very happy for the rain last night. [High Kingdom] loves this phase. He was good in all the combinations and we did pretty much what we planned to do the whole way round."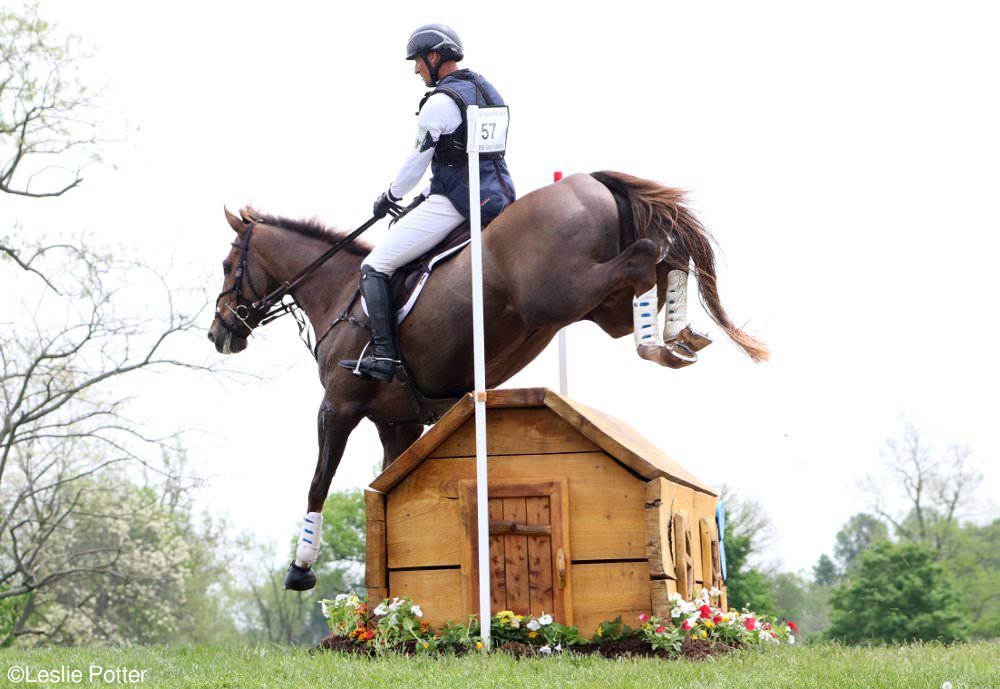 Matthew Brown and Super Socks BCF
Another member of the double-clear club from today's cross-country is Matthew Brown with Super Socks BCF. They currently sit in fourth overall and are the top-placed American pair, putting them in contention for the USET Foundation Pinnacle Cup.
"I was obviously really happy with Super Socks today," said Brown. "My only plan going out was to take each exercise at a time. I realized after jumping through the head of the lake that I just needed to trust my horse and know that he's going to jump whatever's in front of him. It got easier to do that as we went through the course.
"Unfortunately he jumped out of both of his front shoes somewhere before the head of the lake," Brown added. "I think there were a few jumps where I thought I saw a good distance to it and he sort of backed off. Knowing what I know now, I think he made good decisions…That horse is nothing if not all heart."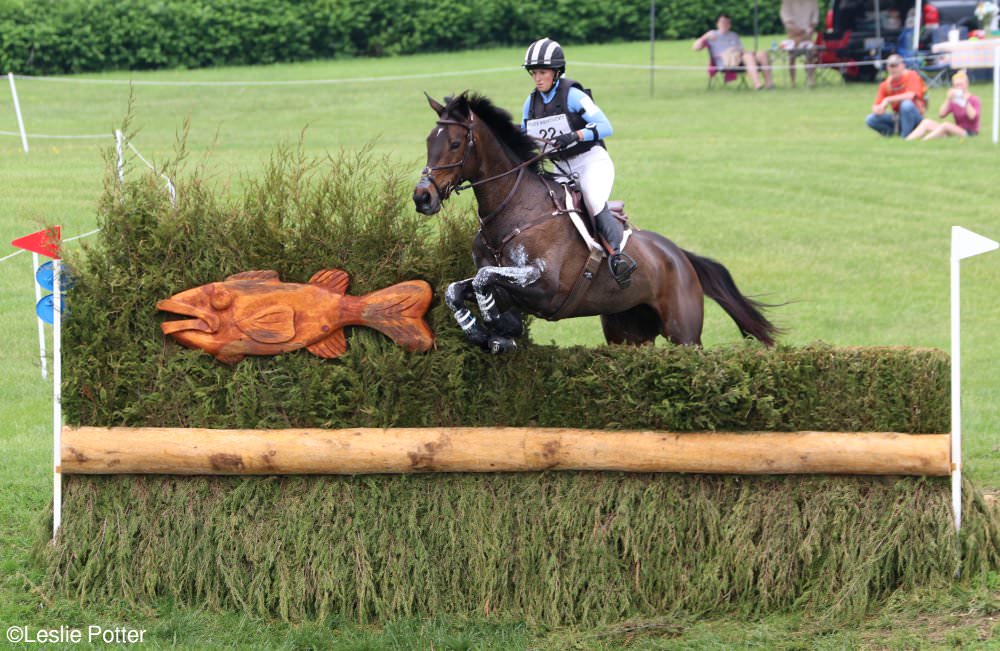 Erin Sylvester and Mettraise
Only five pairs out of 57 that started today finished with no jumping or time penalties. Erin Sylvester (USA) and Mettraise finished dead on the optimum time. This earned Sylvester the Land Rover Best Ride of the Day award, an honor that comes with the prize of a two-year lease on a 2017 Land Rover Discovery Sport. The pair's solid ride today helped propel them up the rankings, from 38th after dressage to 13th heading into tomorrow's stadium jumping.
"I was really pleased with Missy today," said Sylvester. "This was her first four-star. She's always been a super bold cross country horse, but not always the most rideable. She wants to get out and gallop and jump. The conditions were really good for her. She likes to have deeper going; it seems to make her more confident.
For complete scores, visit www.rk3de.org.
Tap here to view all of our Rolex 2017 coverage. To watch the livestream visit usefnetwork.com.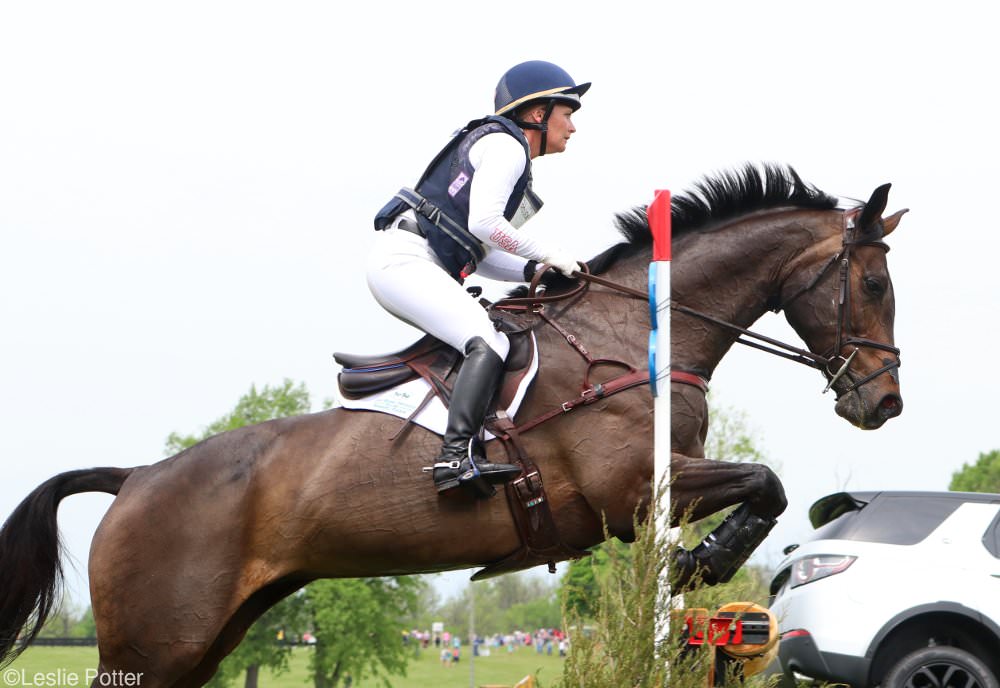 Hannah Sue Burnett and Under Suspection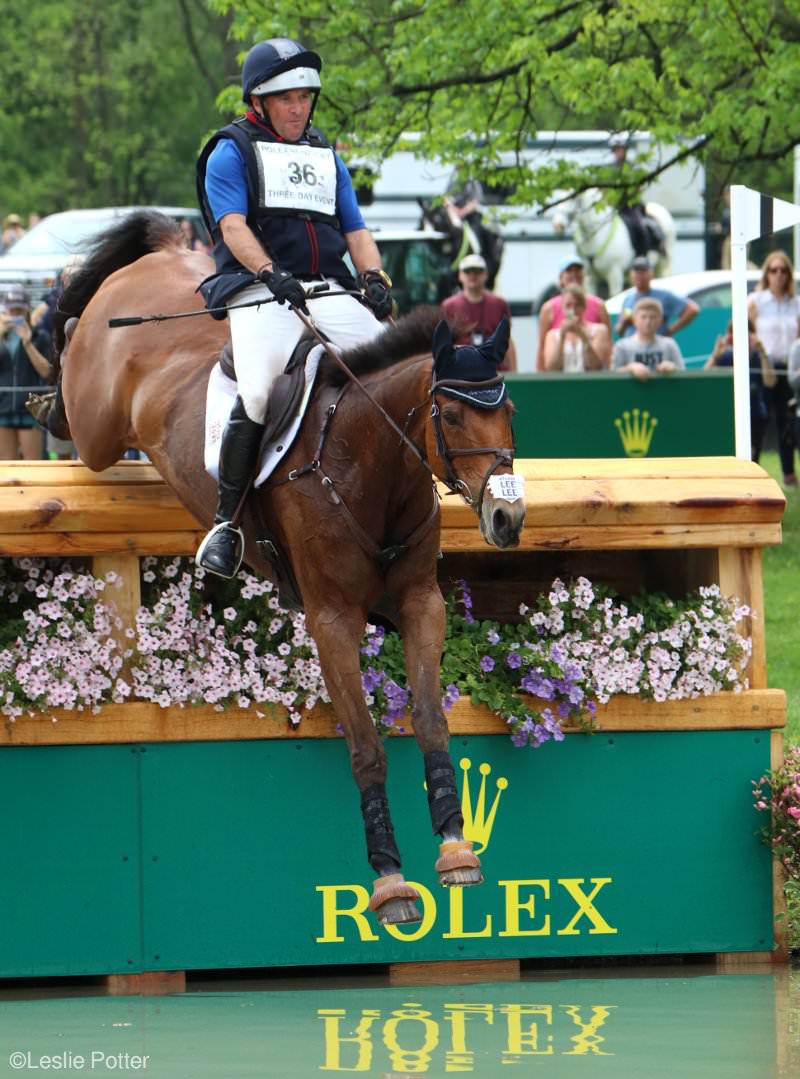 Phillip Dutton and Fernhill Fugitive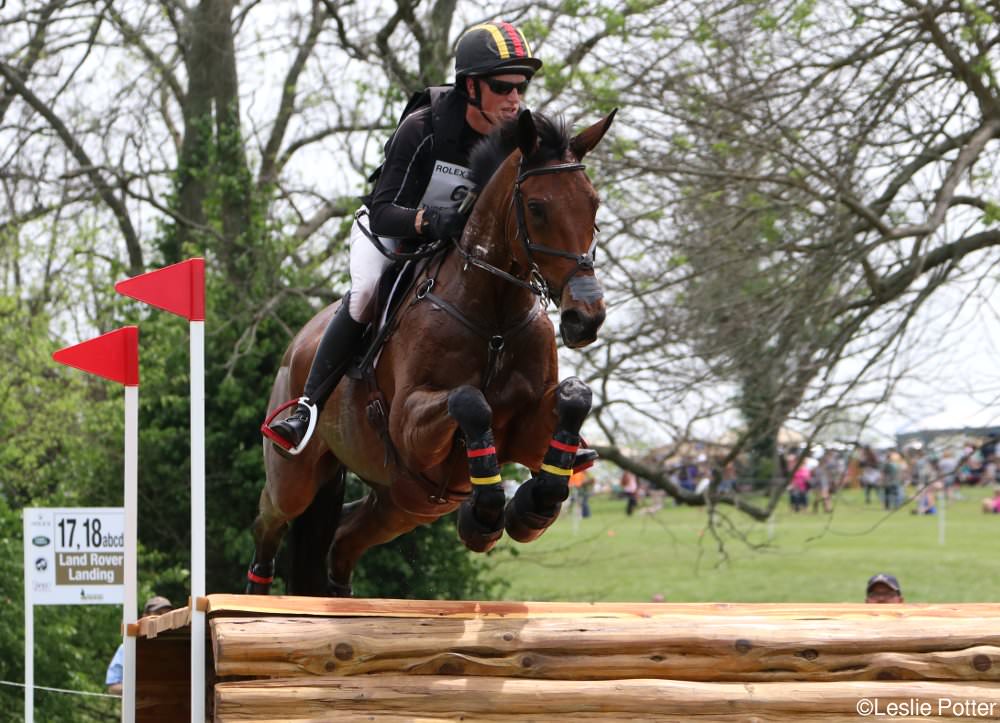 Doug Payne and Vandiver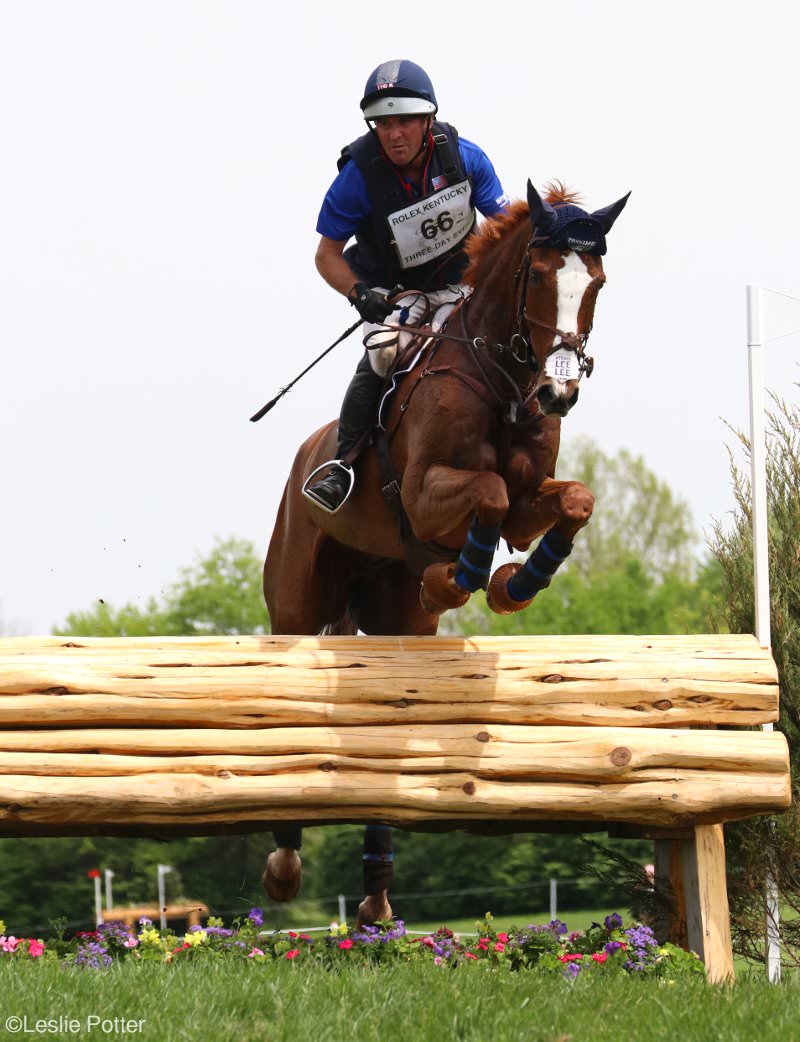 Phillip Dutton and Mr. Medicott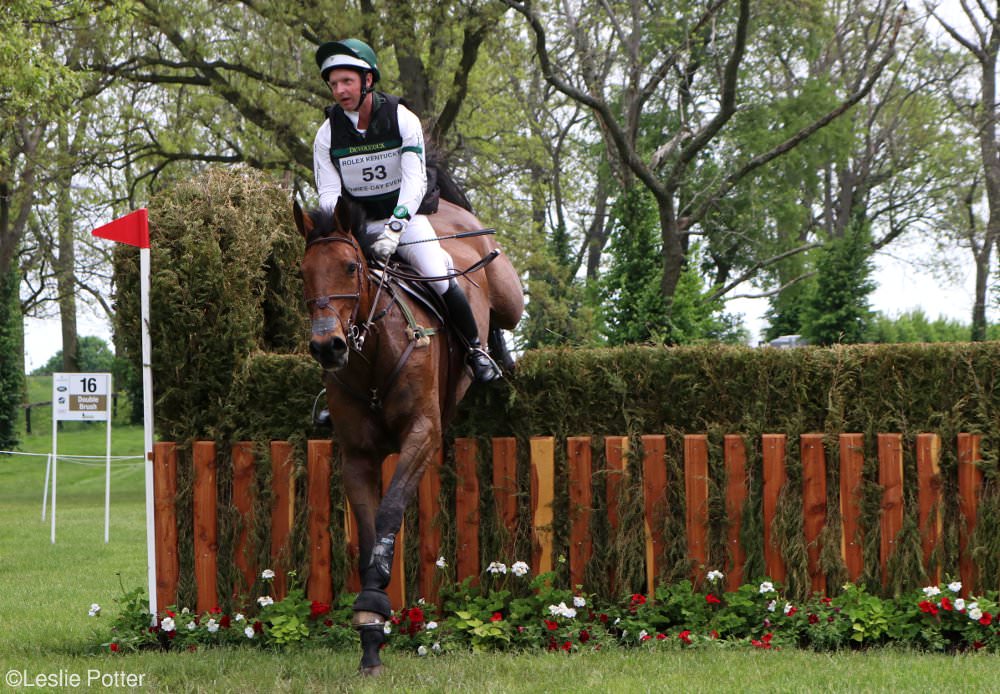 Tim Bourke and Luckaun Quality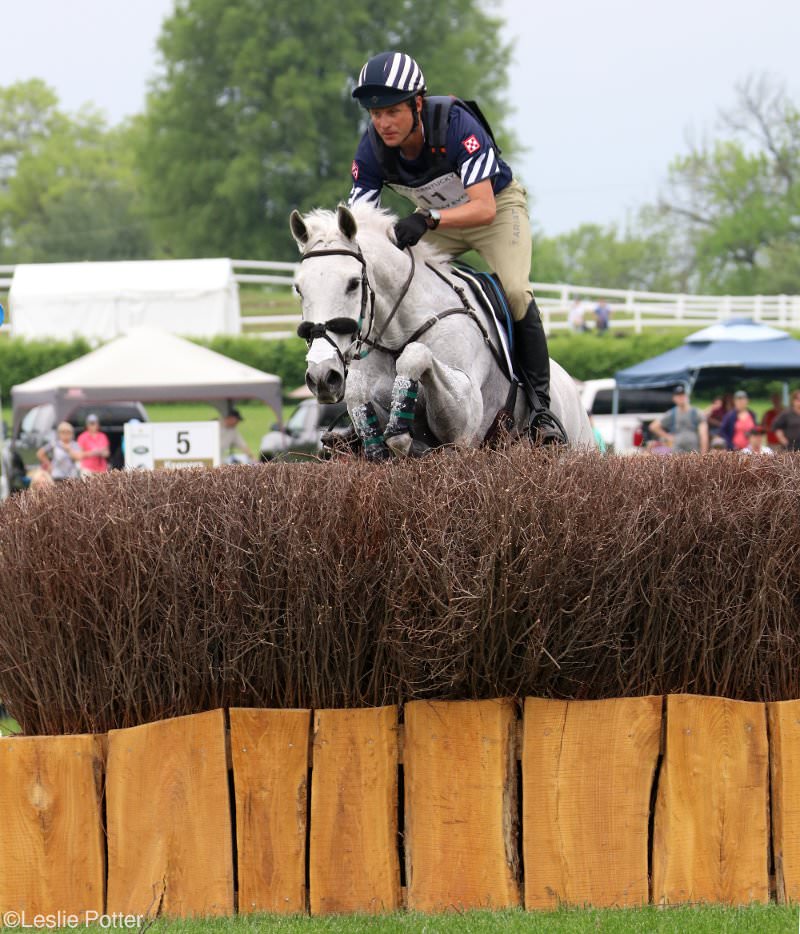 Boyd Martin and Cracker Jack
---
Leslie Potter is a writer and photographer based in Lexington, Kentucky. www.lesliepotterphoto.com