Competition at the 2017 Rolex Kentucky Three-Day Event technically begins on Thursday, but savvy spectators know there's good reason to show up the day before.
The initial horse inspection is when the grooms for these equine athletes show off their skills by making their equine charges polished to perfection. The riders follow suit, temporarily trading in well-worn barn clothes for more stylish threads.
The inspection has an important function. A team of officials evaluate the horses to ensure they're physically sound for the demanding task ahead of them. This year, Colleen Rutledge's mount, Covert Rights, was held for re-inspection. Rutledge ultimately decided to withdraw her horse from the competition. The remaining 59 horses passed inspection.
In a couple of days, these horse-and-rider teams will be covered in dirt and sweat as they work through one of the world's most challenging cross-country courses, but today they were all ready for their close-up. Here are a few of the teams. Tell us which one you think earned the "best dressed" title in the comments below.
Tap here to see all of our exclusive 2017 Rolex coverage.
Stream the competition live online from USEF Network.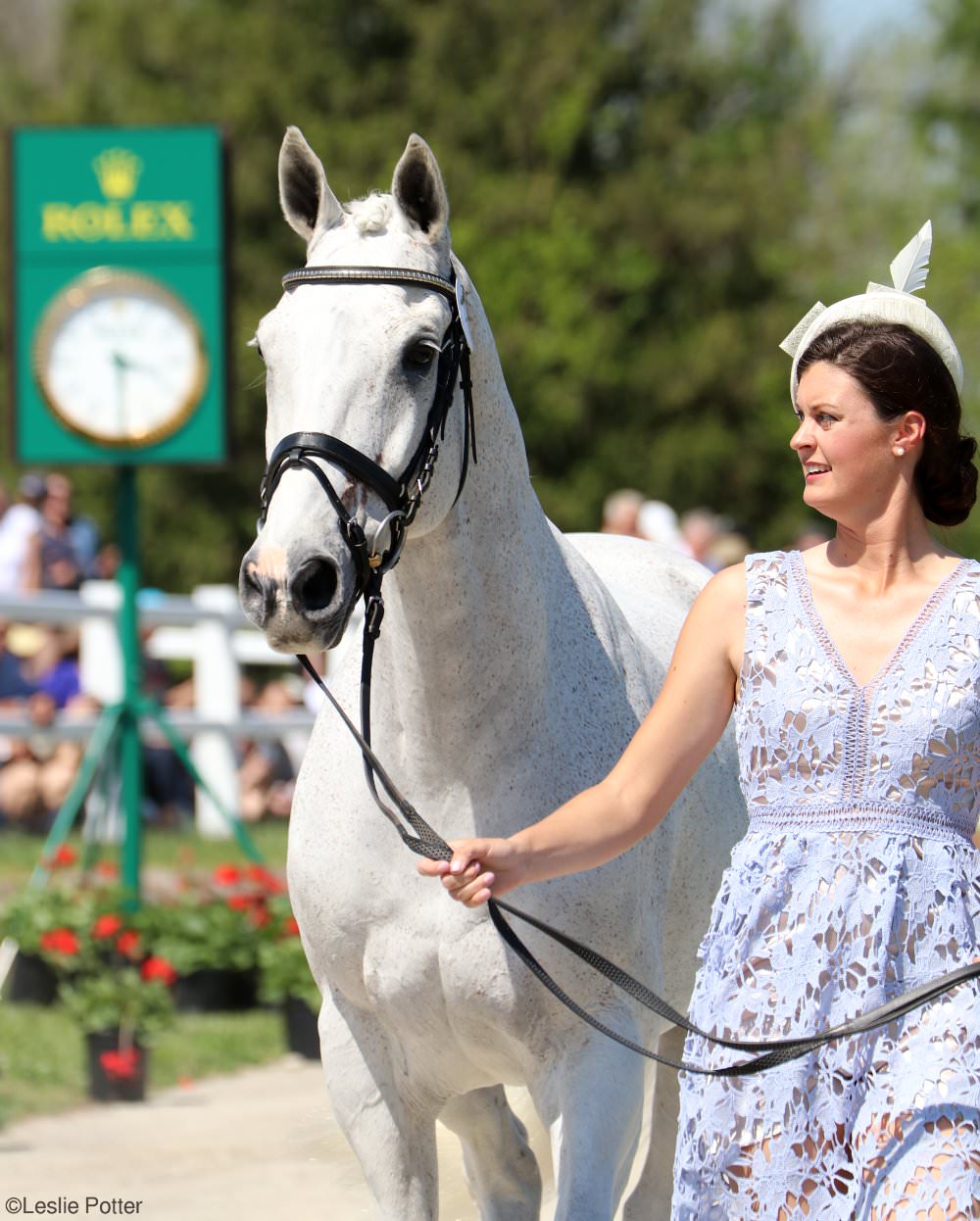 Allie Sacksen and Sparrow's Nio look like they're headed for a posh garden party in their springtime turnout.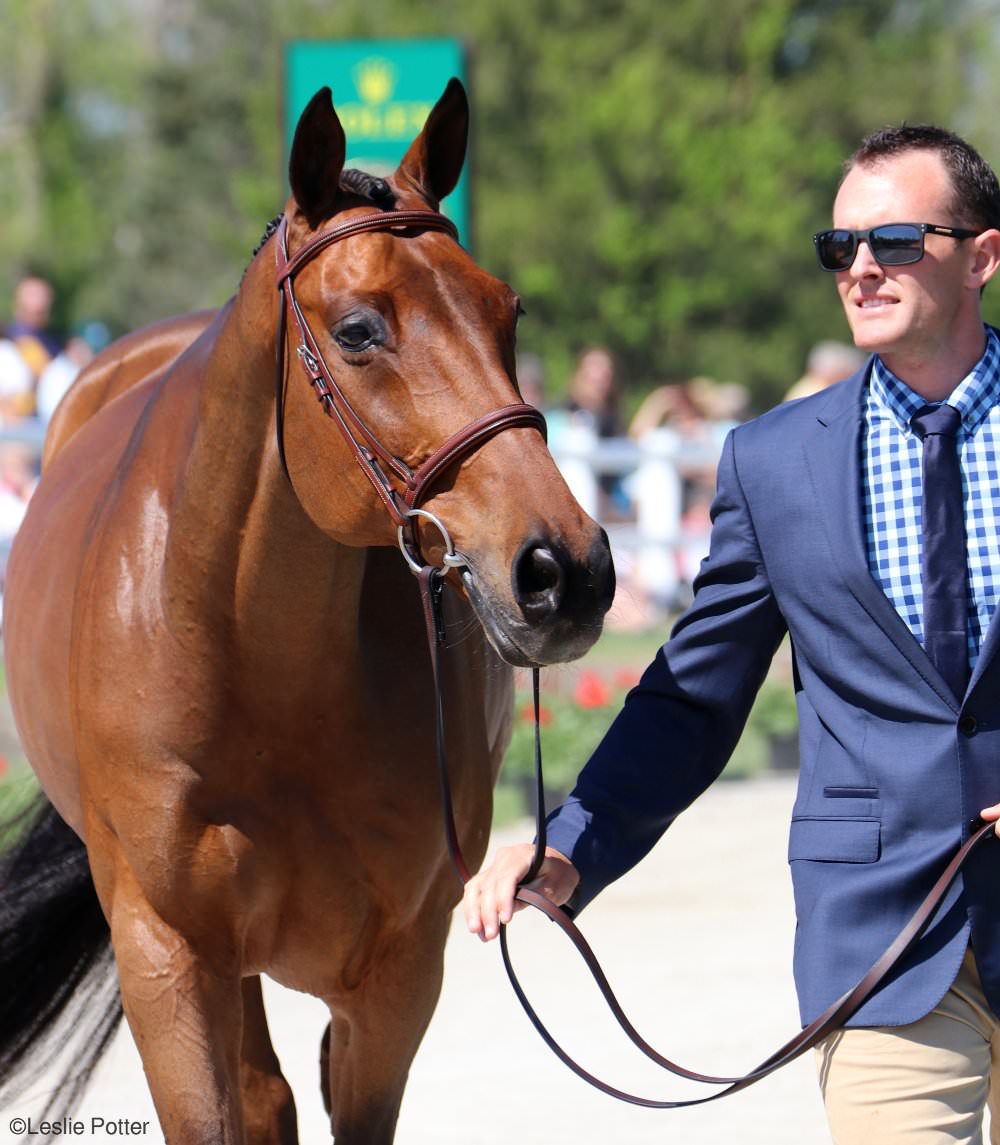 Bobby Meyerhoff and Dunlavin's Token: Oppan gingham style.
I'll see myself out.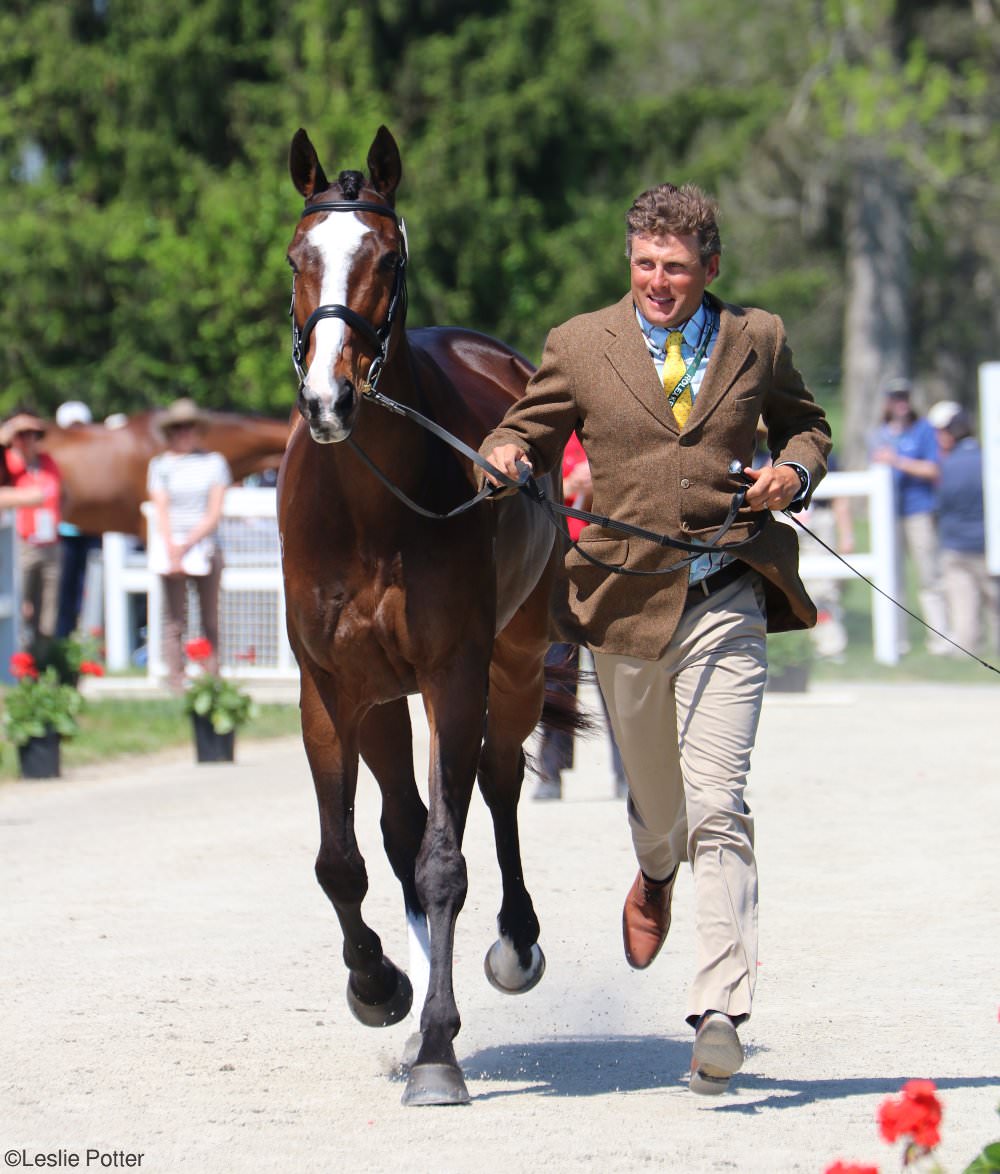 Fan favorite Boyd Martin donned classic tweed to present his two mounts for the weekend: Steady Eddie (shown here) and Cracker Jack.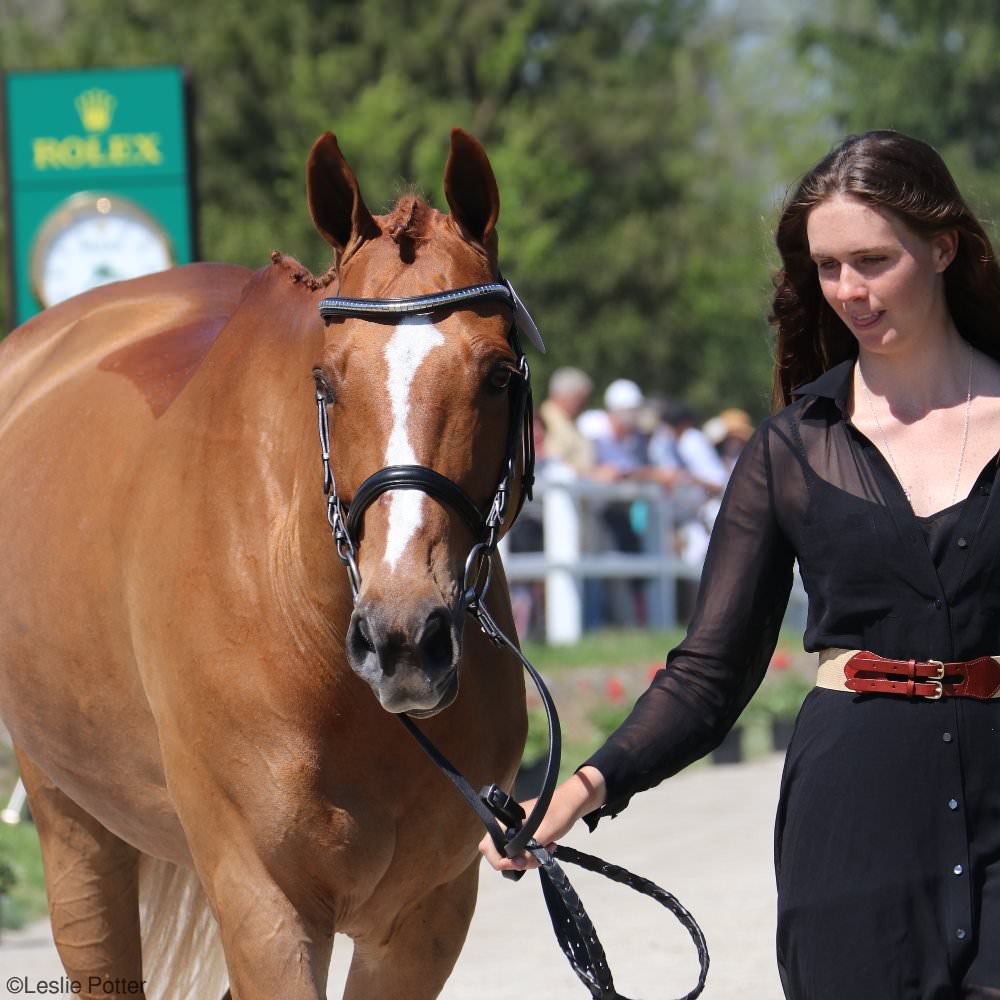 Caroline Martin, shown here with Spring Easy, knows that a little black dress is correct attire for every occasion, especially if you can pair it with a belt that matches your horse's girth.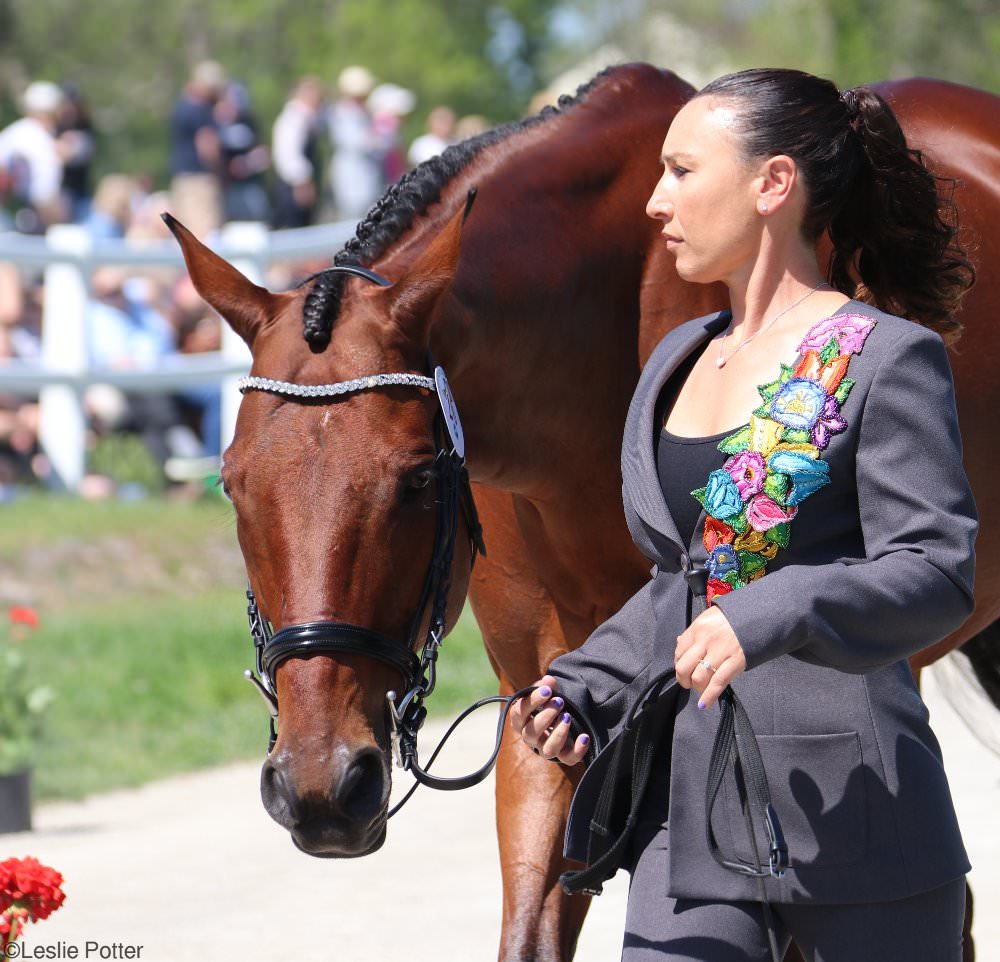 Daniela Moguel is representing Mexico—and pantsuit nation—with floral flair. Cecelia's blingy browband completes the look.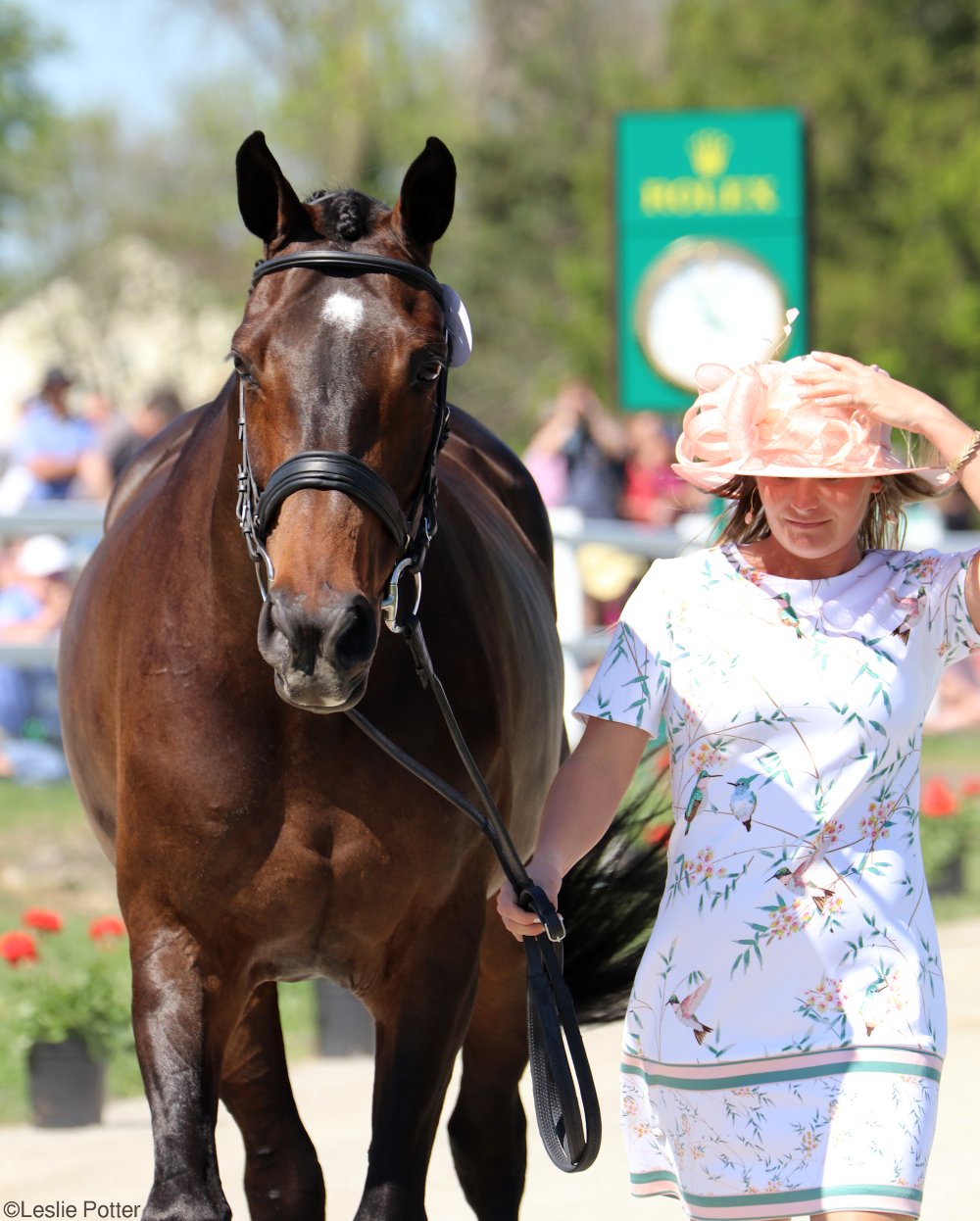 Flowers, birds, and a hat worthy of the Derby. Hannah Sue Burnett and Under Suspection look picture perfect for a springtime outing in Kentucky.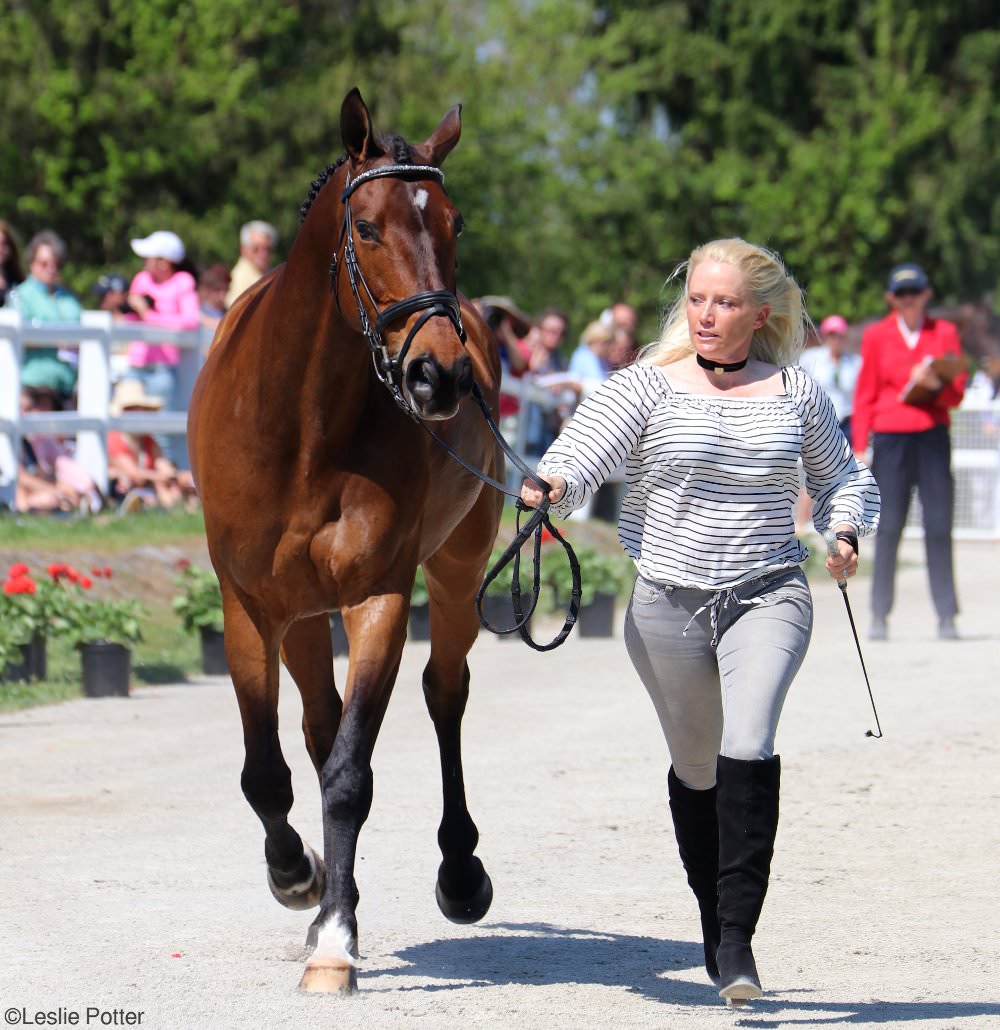 Can it still be called "equestrian-inspired fashion" if it's worn by an actual equestrian? Hawley Bennett-Awad and Jollybo raise the important questions.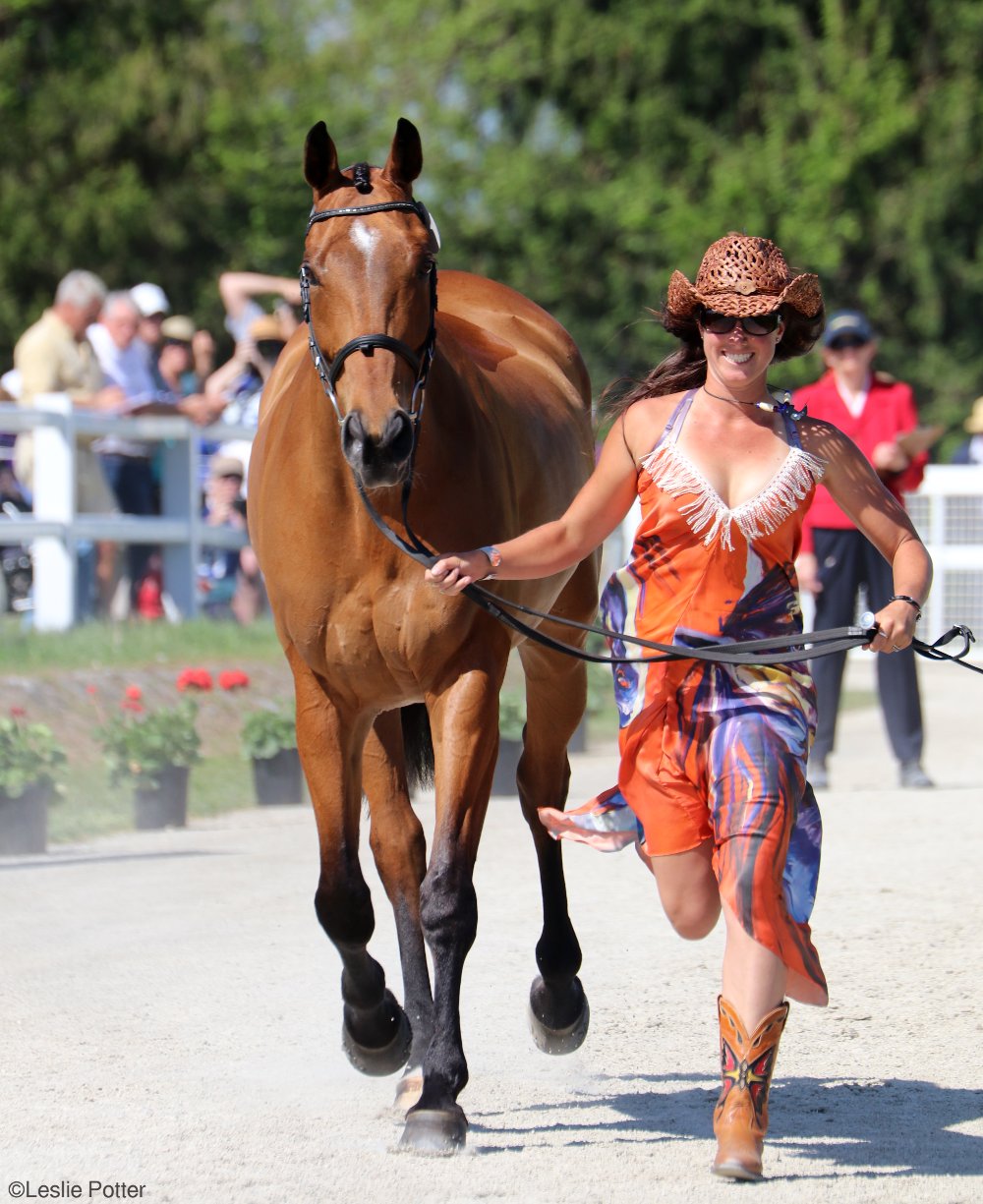 The best accessory you can wear is a big smile. The second and third best are a cool hat and a fun pair of cowboy boots. Canada's Holly Jacks-Smither and More Inspiration have it all covered.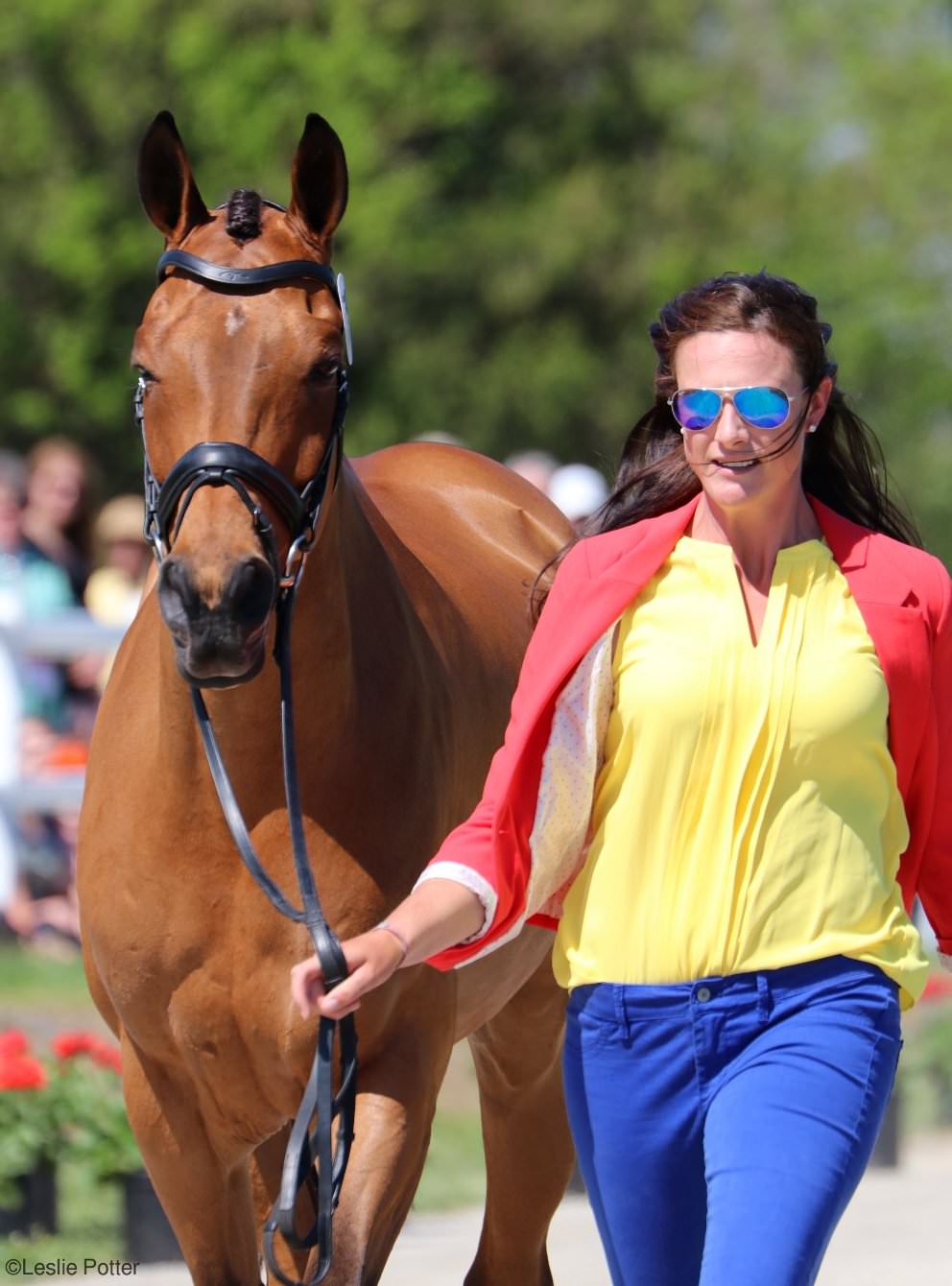 Lauren Kieffer is already wearing the tricolor. Now she and Vermiculus will do their best to earn the matching ribbon.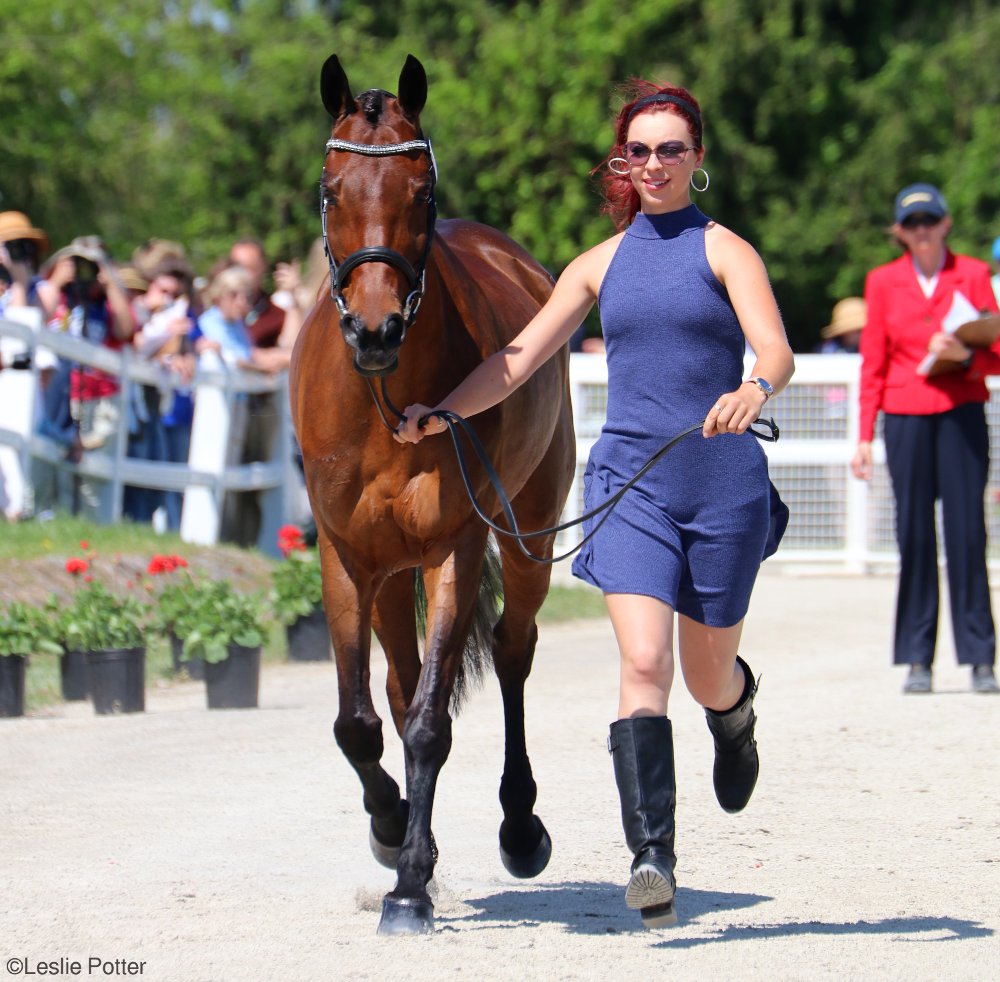 Madeline Backus and P.S. Arianna showcase their retro style on their way to their first Rolex appearance.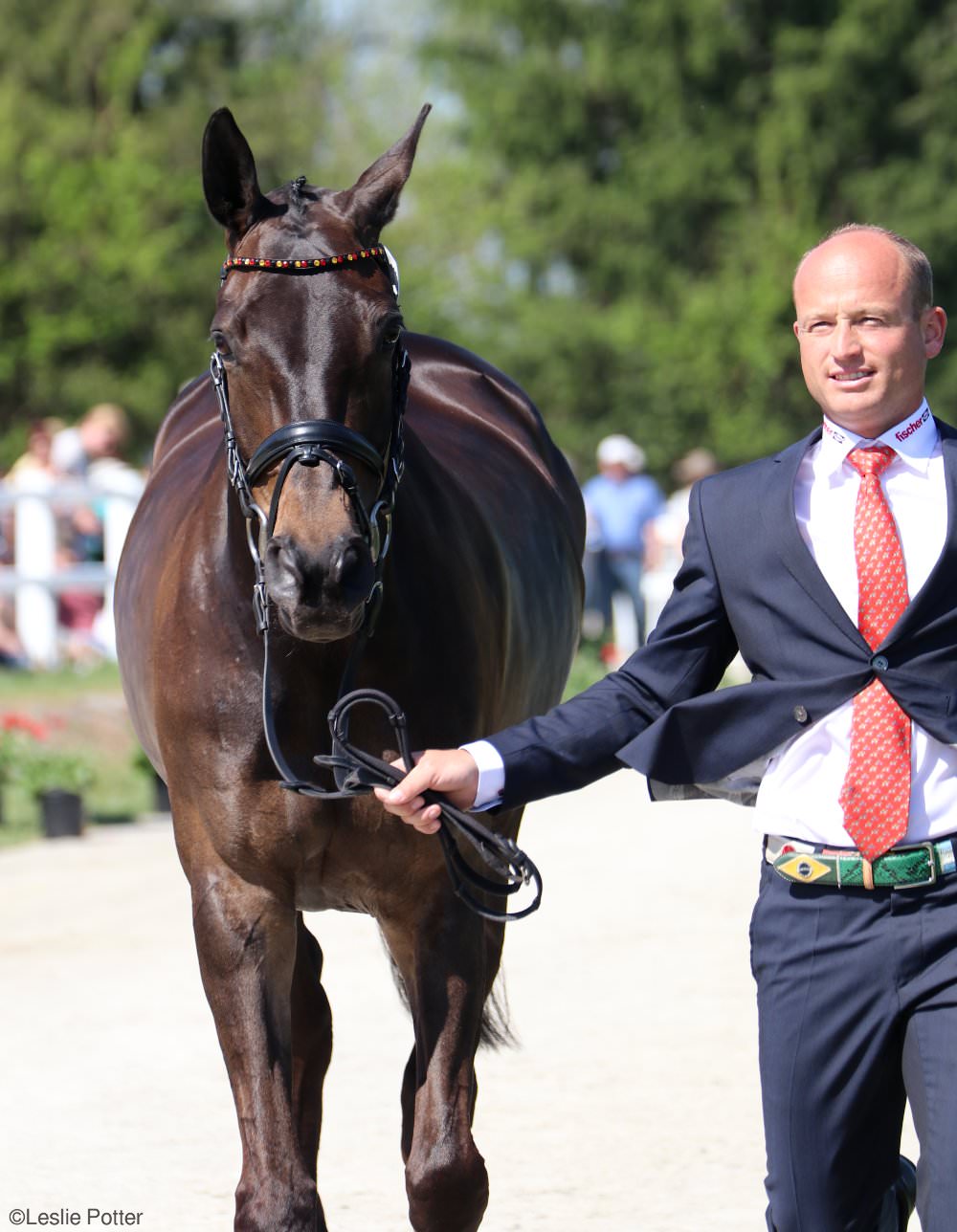 No horse or rider have ever won Rolex three times in a row, but fischerRocana FST and Michael Jung have a pretty good shot at doing it this weekend. Rocana sports the colors of the pair's native Germany while Jung wears a subtle tribute to the international community.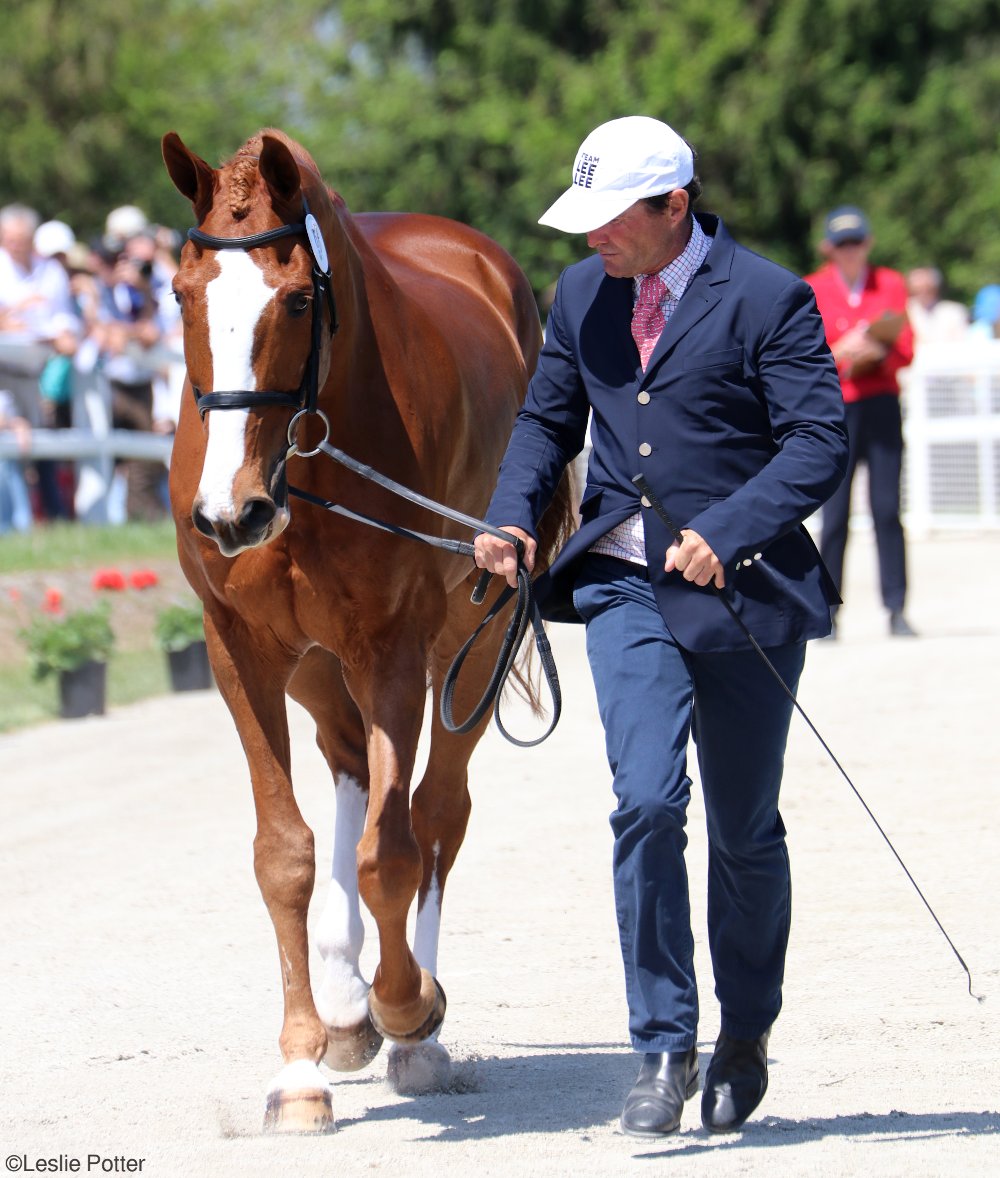 Phillip Dutton has three horses here this weekend, including Mr. Medicott, who is always stylish in chrome. Dutton wears a Team Lee Lee hat in honor of his daughter who is currently recovering from a serious riding accident that occurred last December.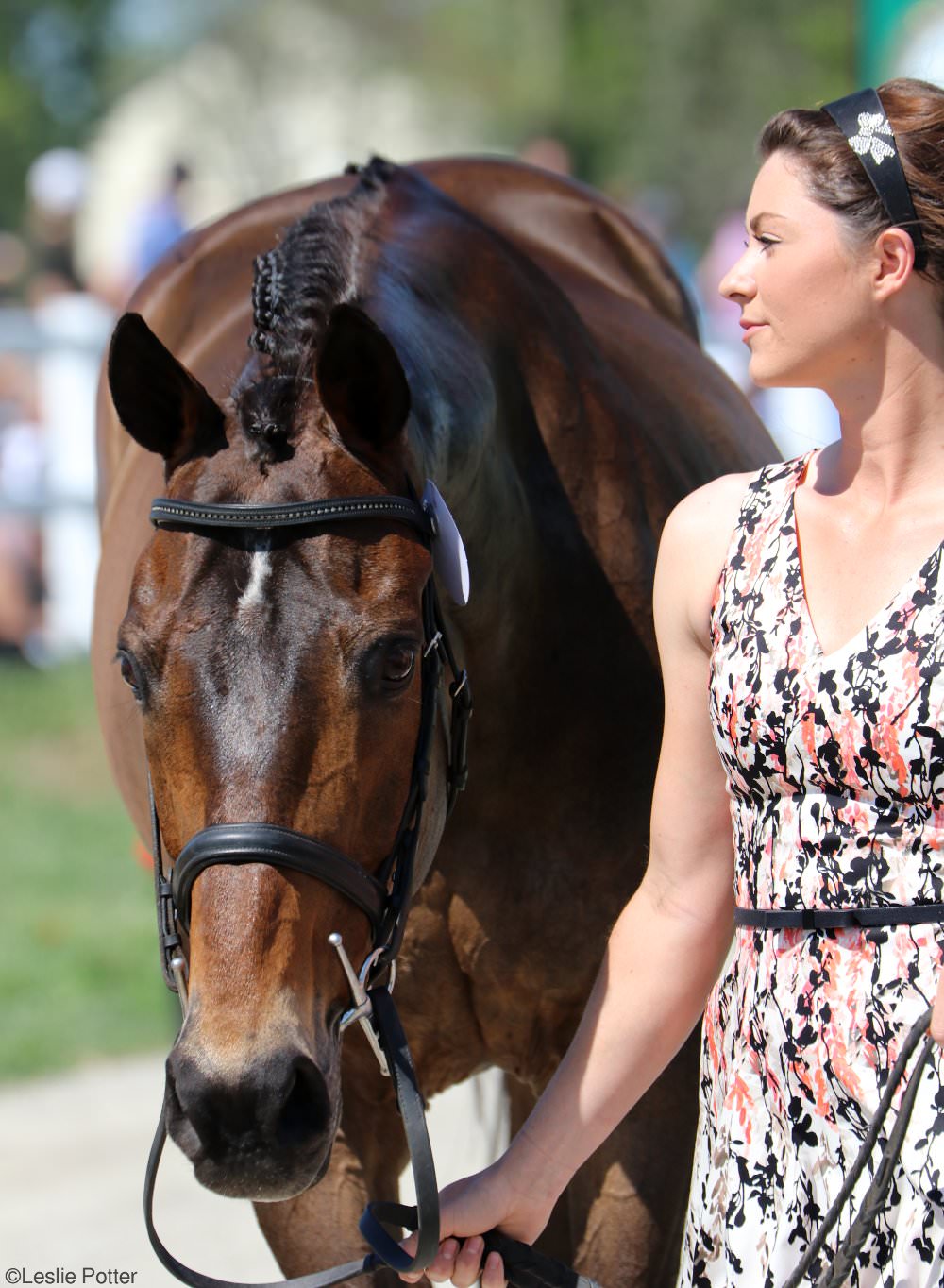 Classy and classic, Rachel McDonough and Irish Rhythm look like cover models as they embark on their third Rolex journey together.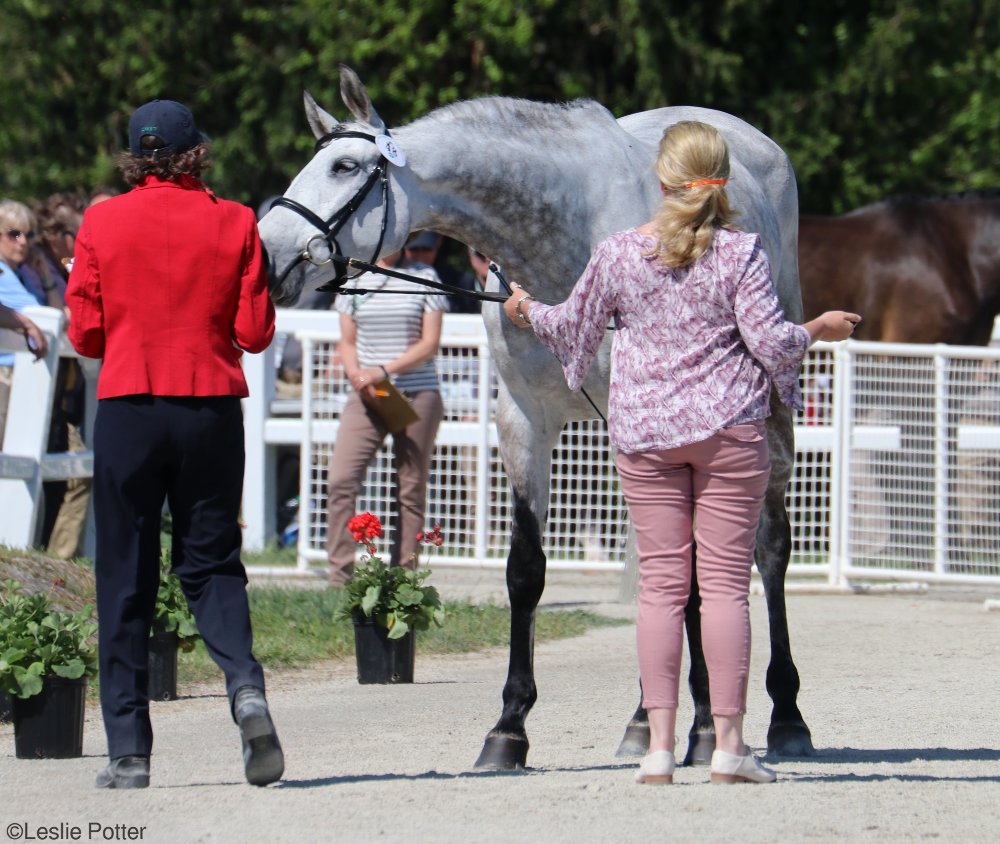 Sharon White is pretty in pink. Cooley on Show just wants to know if the official has any cookies to spare.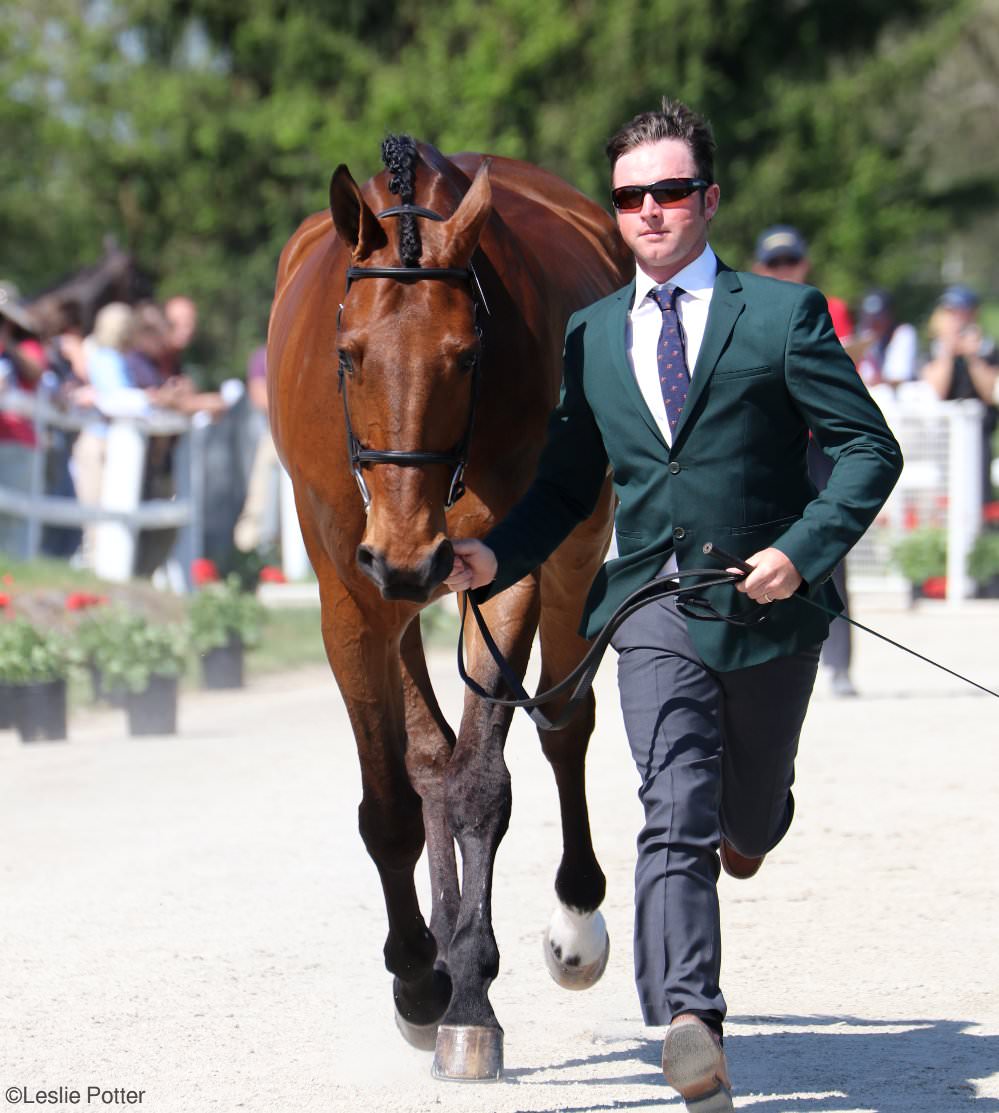 Tim Bourke with Luckaun Quality wears the green for his native Ireland, and a tie with a racehorse print, because life is too short for boring ties.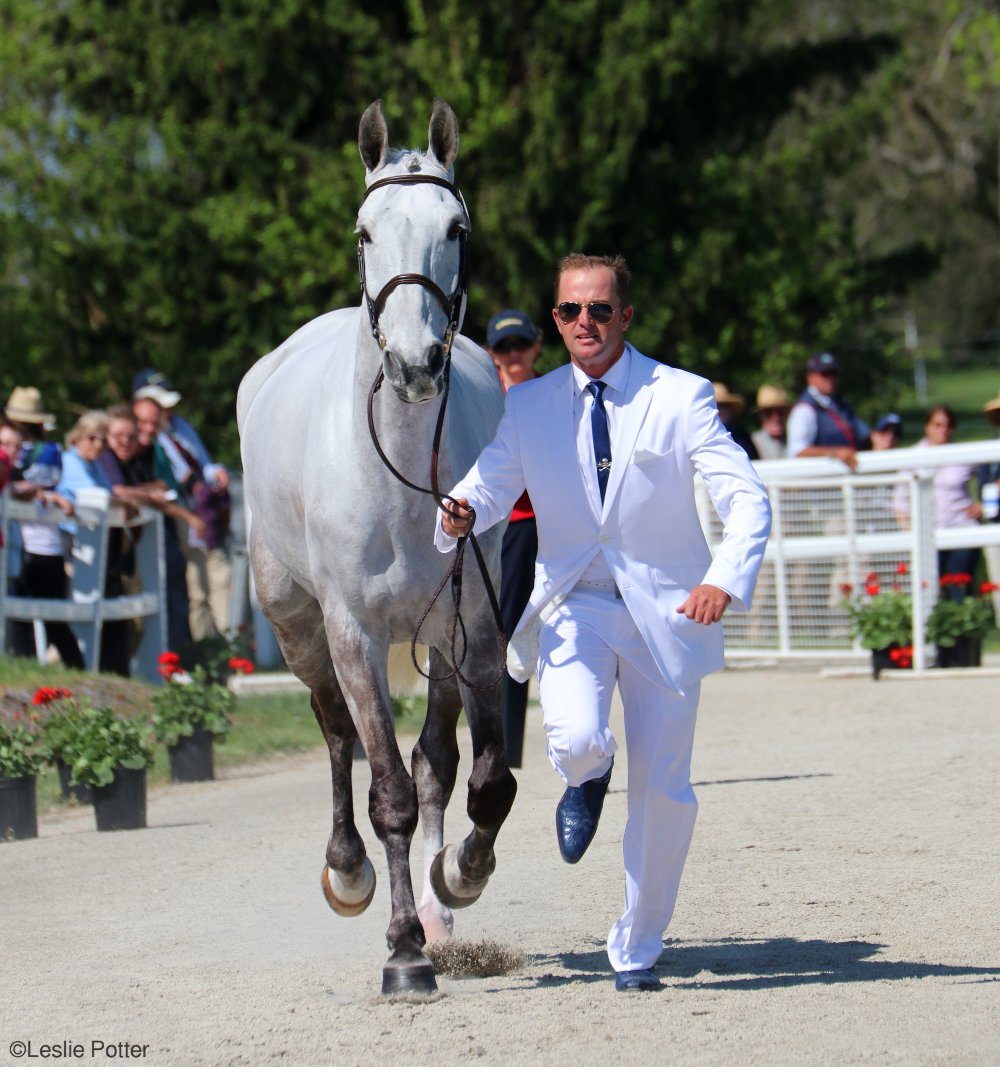 It takes courage to ride a four-star cross-country course, sure. But you've got to have real guts to wear solid white around horses as Will Faudree did today. Maybe he borrowed some of Pfun's whitening shampoo to get that suit so bright.
---
Leslie Potter is a writer and photographer based in Lexington, Kentucky. www.lesliepotterphoto.com