Working with horses increases physical activity and improves emotional and mental health. Being around horses can even increase empathy and help reduce symptoms of depression and anxiety. These qualities make equine-assisted therapies a popular choice for veterans suffering from PTSD, at-risk kids and teenagers, and even prison inmates.
These same qualities also make them well-suited to senior citizen communities.
A new retirement community in Tucson, Arizona, is using the power of horses to improve the well-being of some residents. The Hacienda at the River, operated by Watermark Communities, offers assisted living, memory care, and hospice care for senior citizens.
An equine therapy program at The Hacienda, facilitated by Barbara Rector of Adventures in Awareness, aims to help residents improve their physical and mental health through work with horses.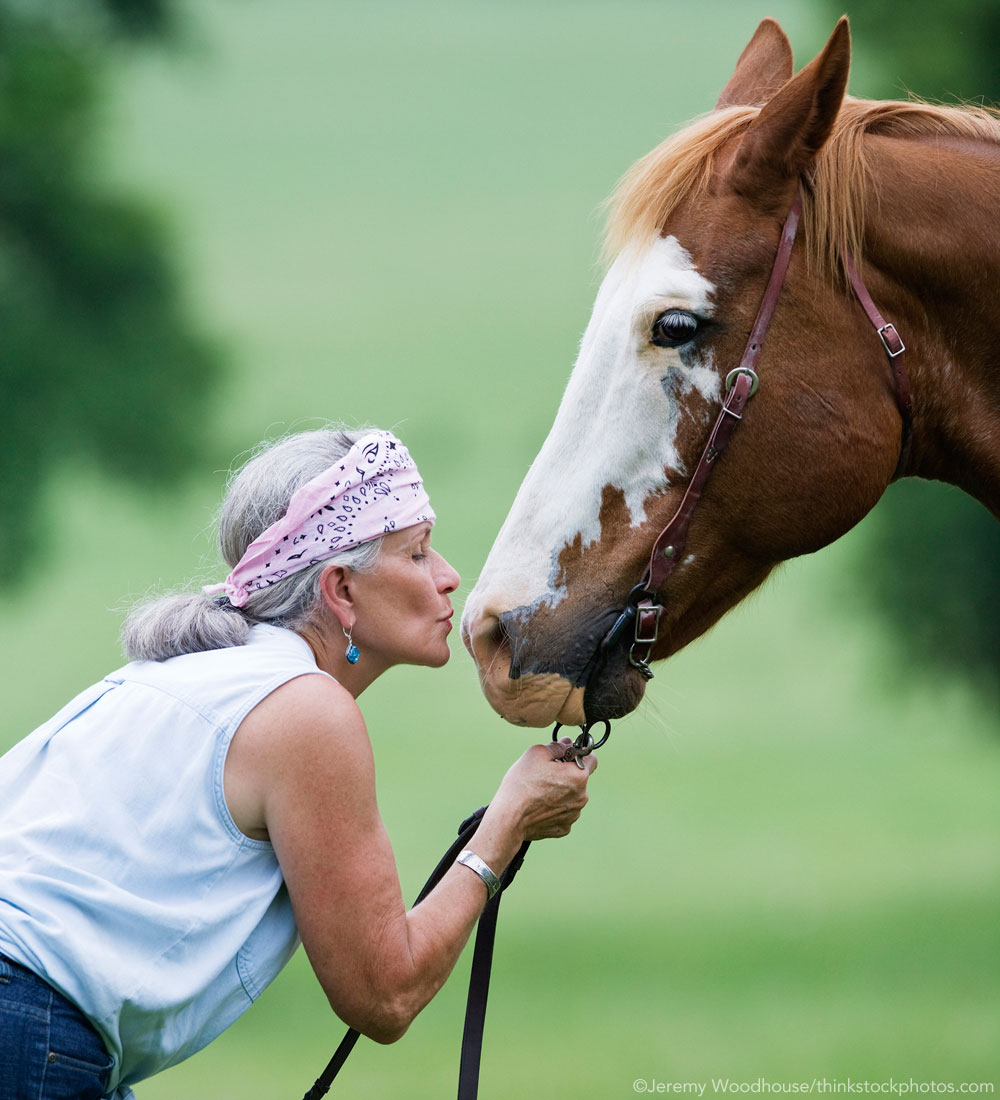 There is some evidence that horses can help with the devastating symptoms of Alzheimer's and other age-related memory problems.
"There are a number of studies that indicate…that just being in the presence of horses helps reduce agitation, maybe reduces the negative effects of Sundowner's Syndrome," said David Freshwater, chairman of Watermark, in a story on KGUN9.
Besides helping ease clinical symptoms, programs like The Hacienda's bring joy to seniors during what can be a stressful transition from life as an independent adult to assisted living.
"I was living alone for so long, and it got me out of that," said resident Phyllis Naber, who participates in the equine program. "Now I'm just better off."
Many equine-assisted therapy centers also offer programs geared toward senior citizens, whether they're older adults seeking recreation and exercise or those seeking therapy for age-related ailments. Tap here to read more about some of these programs, and visit pathintl.org to find an accredited equine-assisted therapy center.
---
Leslie Potter is a writer and photographer based in Lexington, Kentucky. www.lesliepotterphoto.com