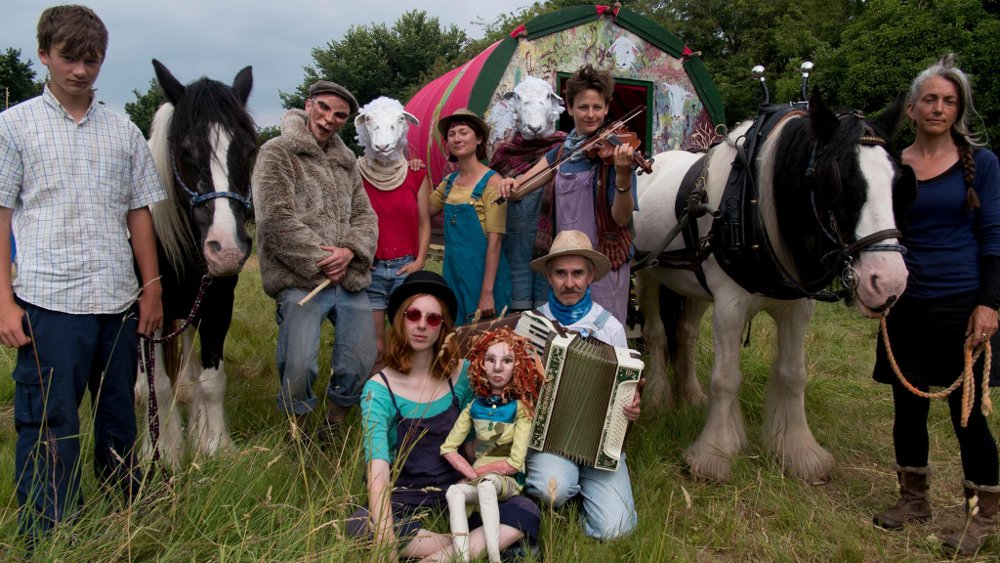 A crowdfunding campaign has been started to support the work of the last horse-drawn theater company in the United Kingdom. But what's a horse-drawn theater company?
In short, it's just what it sounds like. Players move their production from place to place using a horse-drawn wagon. But this is more than just a novelty. Sabotage Theatre specializes in traveling to remote, rural communities. While patrons in major metropolitan areas have their choice of performing arts to attend, children and adults in more isolated areas don't always have easy access to the arts. The horse-drawn theater exists to help fill that void.
According to Sabotage Theatre's Crowdfunder page, the program received support from the Arts Council for five years, but that funding has been cut. They have received some funding from arts charities, but there's still a funding gap to fill. That's where the crowdfunding campaign comes in.
The campaign, hosted at crowdfunder.co.uk, has a goal of £12,195 (around $15,700 U.S.) and continues through July 25, 2017. The funds will be used to cover the fees for the performers and production assistant, publicity, and living expenses. The equine expenses to maintain a horse-drawn theater, including farrier, vet, and feed as well as fees for the two horse handlers who travel with the troupe, make up the largest segment of the company's expenses.
Learn more about Sabotage Theatre at sabotagetheatre.com, and tap here to view their Crowdfunder campaign.
---
Leslie Potter is a writer and photographer based in Lexington, Kentucky. www.lesliepotterphoto.com