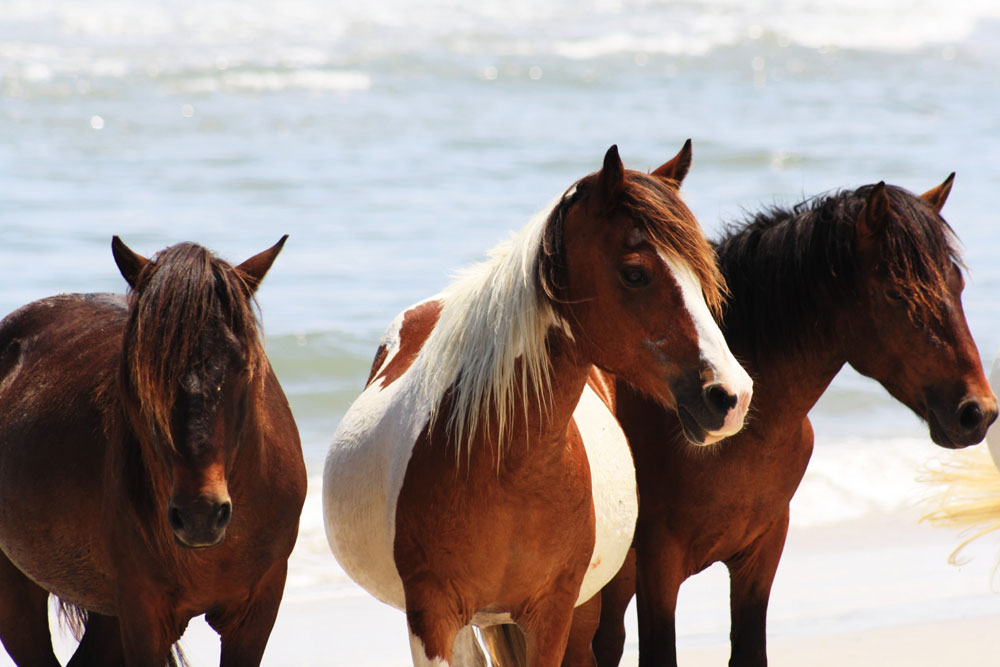 Assateague Island is a bucket list destination for horse lovers who come to see the famous feral ponies who live there. A new app for Android and iPhone will allow those visitors to learn more about the individual equines they see instantly.
The app is called Horse ID, and the concept is simple. Visitors snap a photo of one of the Assateague Ponies and answer some questions about the horse's visible characteristics, such as color and markings. The app returns a list of ponies who fit the description, with photos, so the user can determine which one they've spotted. From there, they'll get the name and age of the pony and can record the sighting in their own guidebook.
The Horse ID app will also give users the option to "adopt" a pony by making a donation to help care for the herd's veterinary care.
The ponies on Assateague Island are accustomed to the presence of humans, but they are feral and visitors are reminded to give the animals their space for the safety of horses and humans. The app reiterates the rules for visiting the ponies: stay at least a bus length (approximately 40 feet) away from the ponies, don't touch or feed them, and make sure all of your food is secured in a vehicle or pony-proof cooler.
Assateague Island National Seashore is a popular summer vacation destination off the coat of Virginia and Maryland. Visitors camp on the beach, kayak in the ocean and salt marshes, and ride bicycles on paved paths throughout the island. But the ponies are the most distinct characteristic and one of the biggest draws to the area.
The ponies are separated into separate herds by a physical fence along the Virginia/Maryland line. The Virginia herd is managed by the Chincoteague Volunteer Fire Company and the population is kept to a manageable size through the famous annual pony penning that takes place in late July.
If a trip to Assateague isn't in your immediate future, you can still download the Horse ID app and get to know the ponies by browsing the pony profiles. But be warned, you'll probably be inspired to plan your vacation to visit them in person.
Find out more about the app at assateaguehorseid.com and learn more about visiting the Assateague National Seashore from the National Park Service at NPS.gov/asis.
---
Leslie Potter is a writer and photographer based in Lexington, Kentucky. www.lesliepotterphoto.com