In 2012, an employee of Dixon, Illinois was arrested for stealing an almost inconceivable amount of money from the small town where she'd worked for decades. Rita Crundwell was Dixon's comptroller, and in her role as the trusted manager of the city's funds, she'd found a way to steal a fortune.
Crundwell's story made headlines across the globe for the sheer scope and brazenness of her crime—over the years she took $53 million dollars from Dixon's coffers while the city struggled to maintain its basic infrastructure and services. But it drew special interest in the horse world because of where Crundwell spent much of her ill-gotten income. Over the years, she built a lavish ranch where she bred and owned hundreds of highly competitive American Quarter Horses. She bankrolled a successful career on the show circuit with some of the millions of dollars she'd been embezzling from the city since 1990.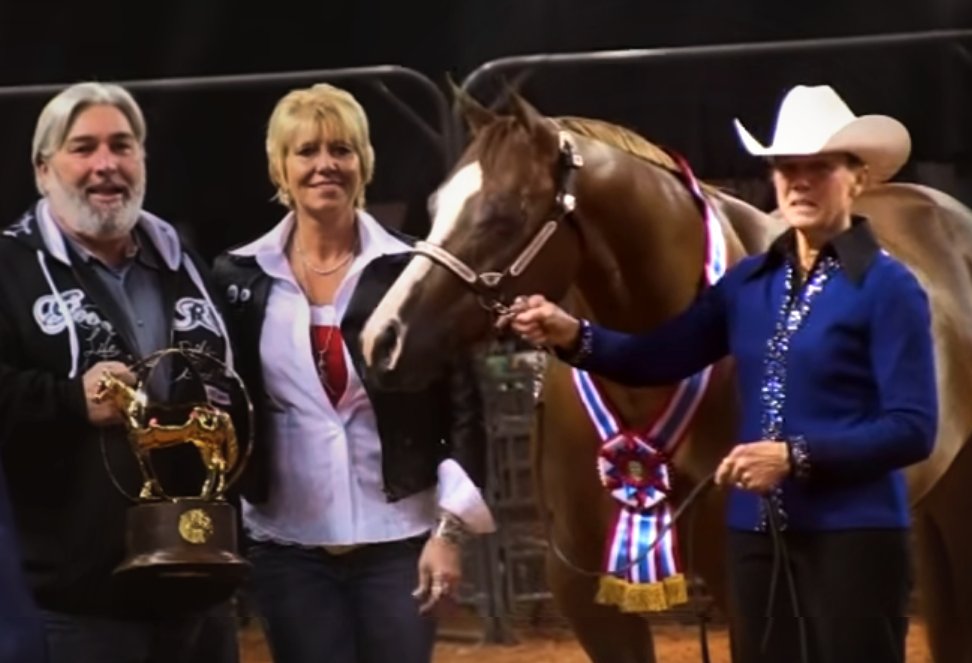 A new documentary titled All the Queen's Horses recently made its debut screening at the Martha's Vineyard African-American Film Festival. The film, which will be released in some theaters beginning this fall, seeks to answer some of the questions that the Crundwell case raises. How did she get away with stealing so much money, and for such a long period of time? How was she able to live a glamorous and not at all secret life showing horses while the city struggled financially?
Kelly Pope is the film's director and a professor of accounting at DePaul University. In an interview with The Daily Beast, she summed up how Crundwell's circumstances enabled her crime.
"Rita did it because Rita could," said Pope. "She had access. She was a trusted person, and oftentimes people don't want to know about the…financial details. So the person who will handle everything, like Rita, you're relieved about that, because no one else wants to."
Ultimately, Rita Crundwell's Quarter Horse empire was auctioned off to begin to pay off some of the money she'd stolen. All of the horses, many of them highly valuable show and breeding stock, were sold. The ranch itself was auctioned off, as was everything in it, down to the farm equipment and each piece of tack she owned. The auction garnered approximately $7 million, a considerable shortfall from the $53 million that she took.
Crundwell pleaded guilty to wire fraud and is currently serving a 20-year prison sentence.
Find out more about the documentary at allthequeenshorsesfilm.com.