Time to start scrounging the sofa cushions for loose change. Actor Johnny Depp's Lexington, Kentucky, horse farm is
headed for the auction block.

More accurately, it was Depp's mother's home. Like all good megastars, the Pirates of the Caribbean actor used his substantial resources to purchase a home for his mother. It just so happens that this home is a 41-acre horse farm with a total of 15 stalls in two barns, plus four paddocks surrounded by traditional post-and-board fencing and equipped with automatic waterers.
Depp's mother, Betty Sue Palmer, passed away in 2016, and the farm was listed for sale, first for $3.4 million and then dropped to $2.9 million. Without a successful sale, the farm is scheduled to be sold at auction on September 15. There will be a reserve price, but that number has not been announced, according to the Lexington Herald-Leader, but the property was assessed at $2.3 million. That's a lot of loose change.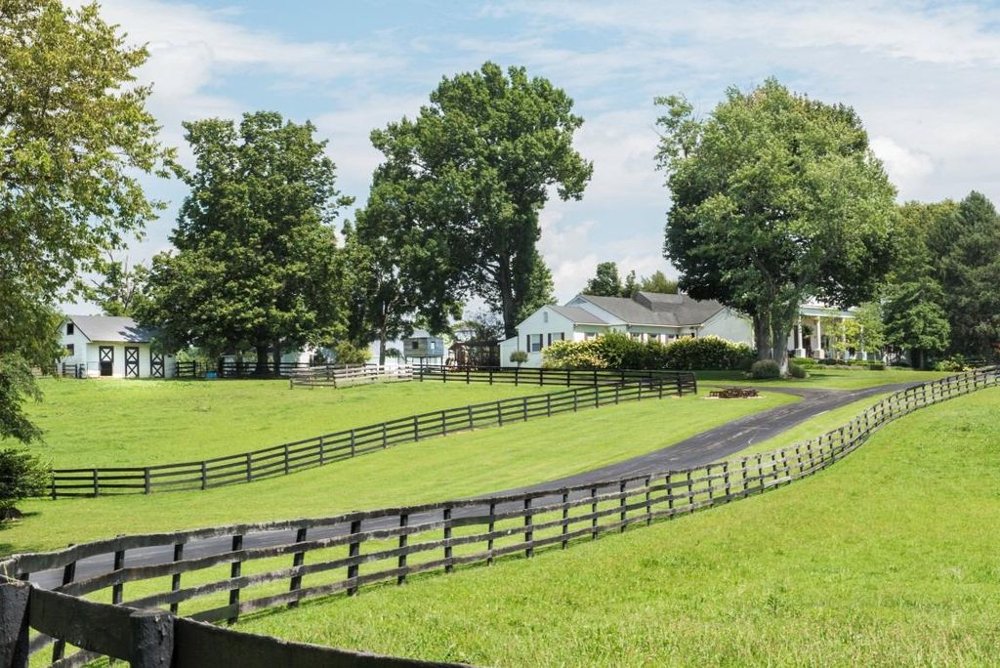 The farm, known as Betty Sue's Family Farm, is located at 5493 Versailles Rd. in Lexington, nearly next door to Keeneland Race Course and the Bluegrass Airport. But being in the heart of Thoroughbred country doesn't mean you're restricted on what types of equines to house at the farm. Photos of the paddocks on the farm's Zillow listing show Minis, ponies, and a palomino or two.
Versailles Road is a busy thoroughfare, but the barns and house are set well back from the road, behind a gate and a long driveway. Besides the grassy paddocks for your animals, the home includes an in-ground swimming pool, sunroom, water garden and other amenities that will help the next resident feel like they have their own piece of a bluegrass paradise.
The property also includes a guest cottage, which is important as your friends are going to want to come visit during the Kentucky Three-Day Event, the National Horse Show, and the other equine events that take place just a few miles away at the Kentucky Horse Park.
For some potential buyers, the main appeal of the property has nothing to do with the equine amenities, the 6,000 square foot house, or the Edward Scissorhands poster in the living room (which may or may not come with the property.) The farm is adjacent to an affluent subdivision, and with a zoning change, part of the property could be developed and sold as suburban housing.
---
Leslie Potter is a writer and photographer based in Lexington, Kentucky, and currently has $2.83 in change saved up to buy this farm. www.lesliepotterphoto.com