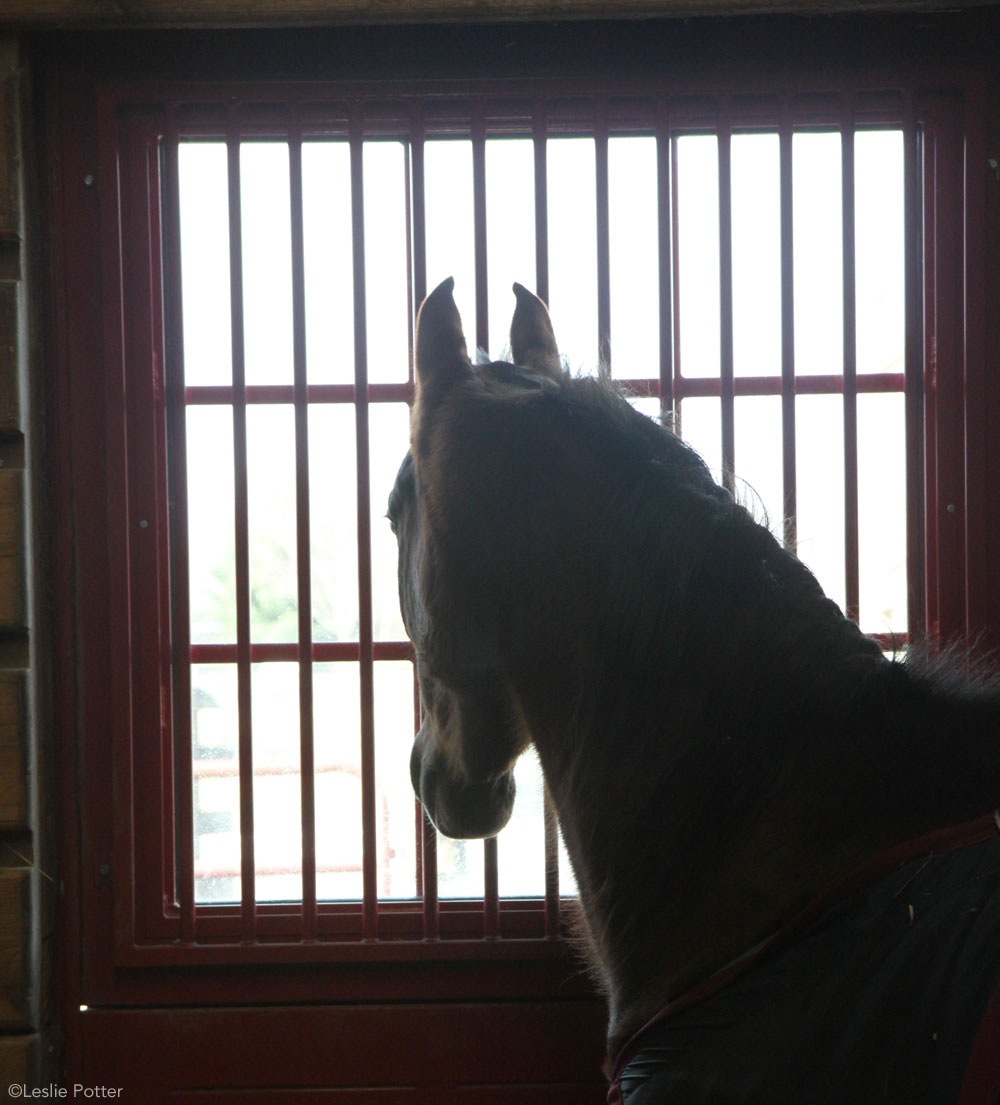 Last month, the Kansas Animal Health Commissioner received a report of a horse that had tested positive for Equine Infectious Anemia (EIA). Since that initial report, a total of nine horses in Kansas have been found to have the disease.
EIA isn't terribly common today, but horse owners across the country are familiar as the disease is the target of the Coggins test, a blood test that is nearly universally required for horses to attend shows and events, stay at boarding facilities, or even cross state lines. EIA is contagious—typically spread by horseflies and other blood-sucking insects—and there is no vaccination and no cure, which is why testing has become so essential.
According to the American Association of Equine Practitioners, horses infected with EIA may have a fever along with weakness, weight loss, and depression. In some cases, the disease is fatal. However, in many cases, an infected horse won't have any symptoms at all.
Infected horses are contagious for life and put other equines at risk if they mix with a larger population. Horses that test positive are either euthanized or, in very rare cases, may be quarantined in a screened stall at a qualified facility and kept 200 yards away from other animals. It's because of this devastating outcome for EIA-positive horses that testing is so frequently required for horses that travel across state lines or to places where they'll be in close proximity to other horses.
The current EIA outbreak in Kansas is traced to an unsanctioned race track in Finney County. After the initial case was discovered during a routine Coggins test, the Department of Animal Health tested the rest of the horses on the premises and discovered five more cases. In addition, one horse at the facility tested positive for Equine Piroplasmosis, a tick-borne illness that is endemic to most regions of the world, but rare in the U.S. and Canada. EP, like EIA, can also be transferred by contaminated needles.
In total, the Kansas Department of Agriculture discovered EIA positive tests in seven horses in Finney County and two in Kearney County. One horse in Haskell County and one in Finney County tested positive for EP. All of the horses who tested positive for either disease had been at the unsanctioned racetrack where the initial case was discovered. All horses within a half-mile zone of that property were tested with no additional cases found.
According to the KDA, the infected horses have all been euthanized.
Horse owners in the area are understandably concerned. According to the Garden City Telegram, riders have been staying away from equestrian events in the area. The Finney County Fairgrounds canceled multiple shows and the future of some upcoming events remains uncertain.
Kansas Animal Health Commisioner Dr. Justin Smith will share information about the outbreak and the response to it during a public informational meeting on Monday, Sept. 18 at 6:00 p.m. at the Grandstand Meeting Room at the Finney County Fairgrounds. For more information, visit www.agriculture.ks.gov/EIA.
---
Leslie Potter is a writer and photographer based in Lexington, Kentucky. www.lesliepotterphoto.com