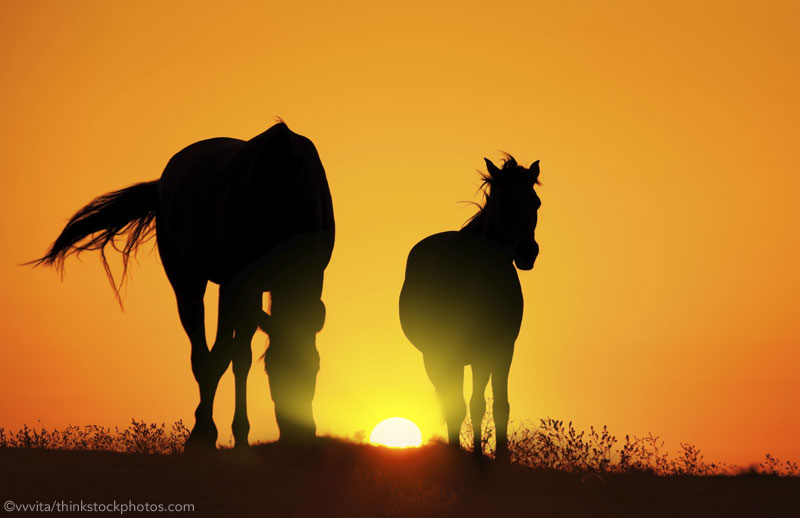 Do you know someone who works hard to make the world a better place for horses? Consider submitting a nomination for the EQUUS Foundation's 2017 Humanitarian Award.
The award is a joint initiative of the EQUUS Foundation and US Equestrian. Nominees for the award are individuals or groups of individuals who have devoted their time and energy to helping horses. This can be done through direct aid to equine health and welfare, promotion of horses to the general public, or other acts that, in the words of the EQUUS Foundation, "[make] the quality of life of our equine partners paramount."
Past Winners
Last year's Humanitarian Award recipient was Suzanne Marquard, founder of GallopNYC. Marquard's organization provides therapeutic horsemanship at five locations around the greater New York City area. Additionally GallopNYC gives city-dwellers the opportunity to experience the joy of horses through recreational riding lessons. Marquard herself is not just the organization's leader, but remains a hands-on member of the group as a certified therapeutic riding instructor.
In 2015, Anna Ford was given the Humanitarian Award honor. Ford and her mother, Dot Morgan, launched New Vocations Racehorse Adoption Program out their family farm in 1992. Today, New Vocations has facilities in three states and is one of the most well respected rehoming and aftercare organizations for both Thoroughbreds and Standardbreds.
The Equine Welfare Committee of the American Saddlebred Horse Association received the award in 2014. They were nominated for their successful efforts to identify and assist horses at risk of ending up in bad situations. Their "My Meadows" initiative gives former owners the chance to step in and provide a forever home if a past horse ends up in a rescue situation.
Submit a Nomination
Nominations for the 2017 Humanitarian Award will be accepted through October 30. The submission must include a written statement of how the nominee's work fits the criteria of the award, including specific examples of their work. They should also include biographical information about the nominee and testimonials, letters, or other supporting materials that help illustrate how the nominee's work has helped to improve the lives of horses.
Visit www.equusfoundation.org/humanitarian to find out more and submit a nomination.
---
Leslie Potter is a writer and photographer based in Lexington, Kentucky. www.lesliepotterphoto.com