The 2018 FEI World Equestrian Games (WEG) are now just a year away, and it's almost time to get your tickets.
The next edition of WEG will be held at the Tryon International Equestrian Center in western North Carolina. The games are scheduled to begin with opening ceremonies on September 11, 2018, with competition running Sept. 12-23.
The organizers of the games have announced that tickets will go on sale beginning next month–October 16, to be exact. Tickets for individual sessions will be available, along with passes for one or both weeks, discipline passes, and all-session day passes. There will be day passes available that give ticketholders access to the grounds, including expo and trade fair, but not competition venues. This is intended to be a more affordable option for visitors.
Ticket sales info will be available at www.tryon2018.com, and Facebook users can tap here to follow the Tickets on Sale event page.
The FEI World Equestrian Games are held once every four years at the midpoint between summer Olympic years. The Tryon games are only the second WEG to be held outside of Europe in the event's 28-year history.

The 2018 WEG will be the world championship for eight equestrian disciplines:
Show jumping
Dressage
Eventing
Combined driving
Endurance
Reining
Para-dressage
Vaulting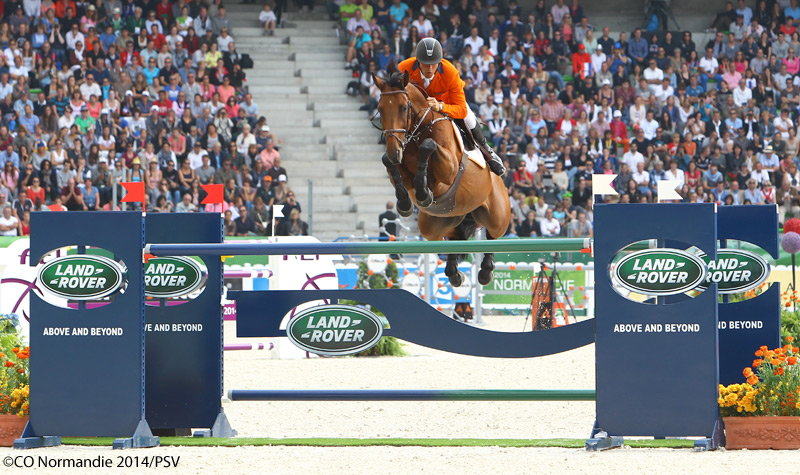 "Marking one year to go to the FEI World Equestrian Games is always a very exciting time and we're really looking forward to the spectacular event that Tryon will bring," says FEI President Ingmar De Vos. "The Games are the greatest gathering of the best athletes and horses from across the globe and hundreds of thousands of people will have the opportunity to enjoy the magic of equestrian sport as world champions are crowned across the eight FEI disciplines. The USA is renowned as a country of horse lovers and is also hugely successful in the sport so we are delighted to have this, the FEI's flagship event, back in America once again."
The 2018 WEG had originally been awarded to Bromont, Quebec, but the organizing committee there ultimately backed out, largely due to funding issues. The Tryon International Equestrian Center stepped in, and while it is a relatively new venue, the selection committee was satisfied that the venue would be appropriate to host an event as large and prestigious as WEG. The TIEC has multiple jumping and dressage arenas, a cross-country course that has been used for the American Eventing Championships, and is located in the foothills of the Blue Ridge Mountains with access to the miles of trails required for an endurance championship.
Keep up with the latest news at tryon2018.com.
---
Leslie Potter is a writer and photographer based in Lexington, Kentucky. www.lesliepotterphoto.com