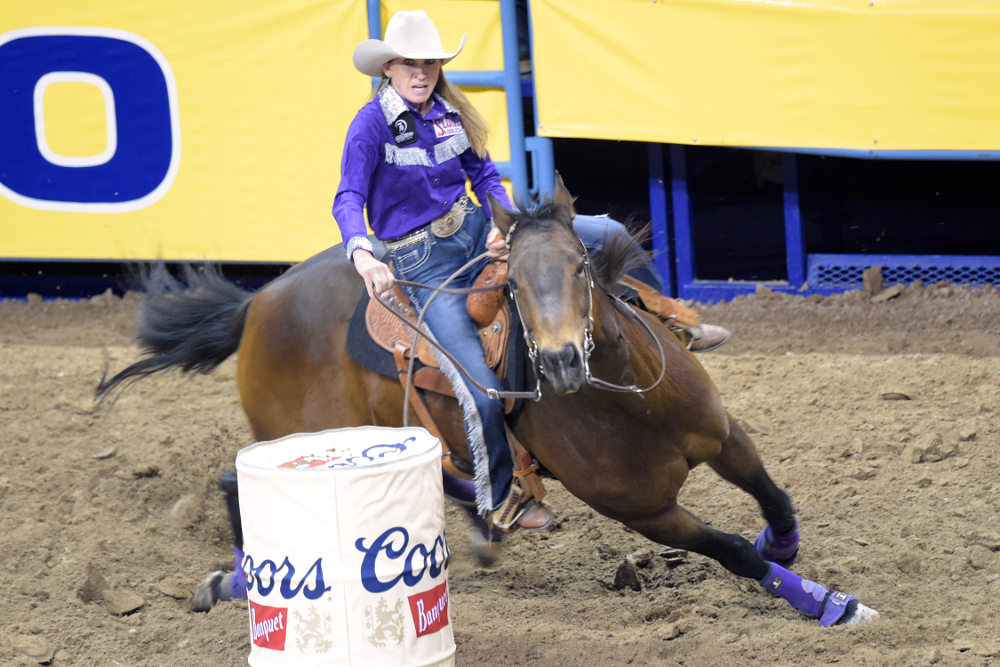 Since 1985, the National Finals Rodeo has been held in Las Vegas, Nev. For 12 days in December at the Thomas & Mack Center on the UNLV campus, cowboys and cowgirls fill the casino hotels and stroll up and down the Las Vegas Strip as country comes to town in a big way.
More than just a nightly rodeo, the NFR experience includes world-class shopping, a fashion show, equine educational exhibitions, and other competitive equine events. With so much going on, how do you decide what to attend, and how to get around town? Read on to find out.
Hitting the Town
Whether driving in or flying, there are options to get to Las Vegas without breaking your piggy bank. Book early to find a cheap flight, with many airlines offering a package including flight, hotel and rental car.
Price shop the hotel options. At www.nfrexperience.com, a list of sponsor hotels for the NFR is the perfect place to start your search. Hotels also offer flight and room packages.
Consider whether a rental car or using a shuttle service is most affordable. Are you staying in town for all your sightseeing? Use the monorail, taxis, Uber, Lyft, or just pack comfy walking shoes to save money. But if you want to visit the Hoover Dam, springing for a rental is worth the cash.
Let's Rodeo
Once your travel plans are set, it's time to sort out your itinerary. The big event is, of course, the National Finals Rodeo. The top 15 competitors in the Professional Rodeo Cowboys Association's event standings for bareback bronc riding, barrel racing, bull riding, saddle bronc riding, steer wrestling, team roping and tie-down roping come to Vegas for their shot at a world title and prize money.
The 2017 rodeo kicks off December 7 and wraps up with the final round on December 16. Tickets are notoriously hard to land and pricey, but even if you don't have a ticket to the rodeo performance, you can still rub elbows with the world's top cowboys and cowgirls as they receive their performance awards at South Point Hotel & Casino, where a Gold Buckle Ceremony will kick off the party nightly.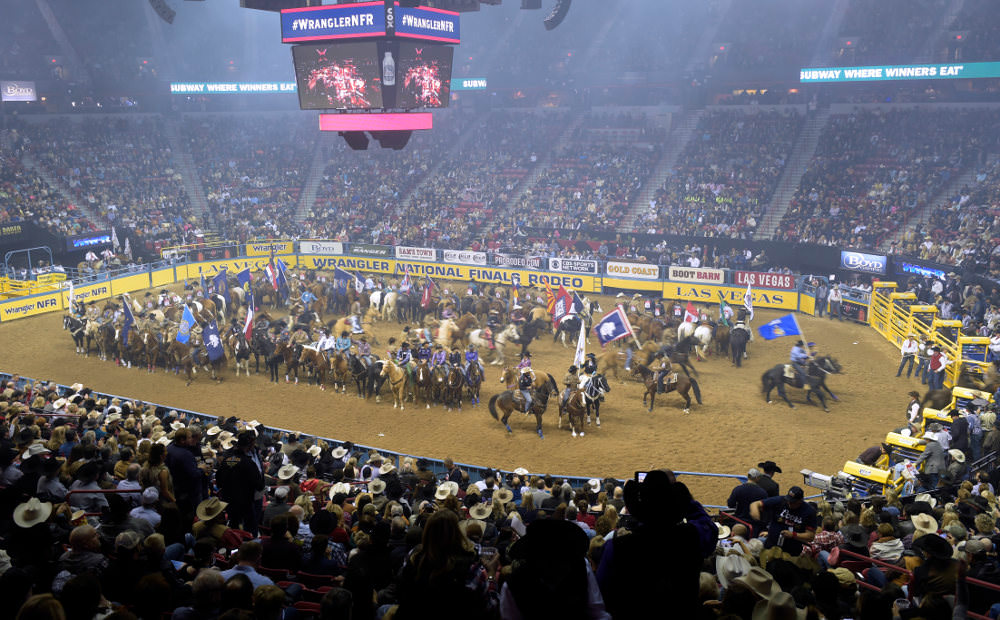 Rodeo fans can also see:
Miss Rodeo America pageant crowns the 2018 queen December 2-10, 2017, with the coronation on the 10th. missrodeoamerica.com
Junior NFR features the up-and-coming rodeo stars competing in eight events: junior bull riding, junior steer wrestling, breakaway roping, total team roping and tie-down roping, barrel racing and the Bronc Riding World Championship, where riders compete in saddle bronc and bareback bronc riding. Held at the Las Vegas Convention Center on the second floor during the NFR dates. nfrexperience.com/juniornfr
Benny Binions World Famous Bucking Horse & Bull Sale is held at the South Point Hotel & Casino. Watch the top professional rodeo stock producers buy and sell their prize bloodlines, born to be future rodeo stars. bennybinionsale.com
World Series of Team Roping, Held at the South Point Hotel & Casino, the World Series of Team Roping features the best of the best in heading and heeling team roping vying for prize money. wstroping.com
Cowboy Commerce
What began in 1986 as a venture to occupy rodeo fans during the daytime hours has now become a multi-million-dollar endeavor at the Las Vegas Convention Center and sees more than 200,000 people enter to shop. Anne Aznarez, Cowboy Christmas show manager, says many people plan their Christmas vacation and shopping around the event.
"People from all over have an opportunity to do their western lifestyle shopping under one roof," says Aznarez. "Guests will visit our show specifically and maybe not even attend the rodeo performances. That is pretty special!"
Cowboy Christmas not only boasts shopping for equine and livestock supplies, clothing, jewelry and home décor, it also hosts the Wrangler Rodeo Arena and the RodeoHouston Live Stage.
The arena is home to the Junior NFR, and the stage serves as the set for multiple media shows, and will host church services on Sunday. Cowboy Christmas and Cowboy Christmas TOO are both open from 9 a.m. to 5 p.m. daily with free admission.
Other retail areas include:
Roper Cowboy Marketplace: Mandalay Bay, 9 a.m. to 5 p.m.; free admission.
Stetson Country Christmas Western Gift Expo: Sands Expo Convention Center, 10 a.m. to 5 p.m. daily; free admission.
South Point Western Gift Show: South Point Hotel & Casino, free admission.
Off the Strip
The rodeo may be the main event, but Las Vegas offers other opportunities for excitement outside of the arena or the casino. Visit Freemont Street for the "old town" experience. Some other Vegas stops include:
Gold & Silver Pawn Shop: Watch Pawn Stars on TV? You can visit the store on Las Vegas Boulevard.
The Mob Museum: Enamored with the wise guys? Get your fix at the Mob Museum in Downtown Las Vegas, on Stewart Avenue.
The Neon Museum: See where the iconic neon signs from hotels like the Sahara now rest. This small museum offers great photo opportunities and a historic look at Las Vegas. Visit the museum on Las Vegas Boulevard North.
Planning a last-minute trip to the 2017 NFR or saving up for next year? Be sure to consider all the expenses that come with the trip: transportation, entertainment, and shopping.
And don't forget to pack your western wear, because Las Vegas goes country every December!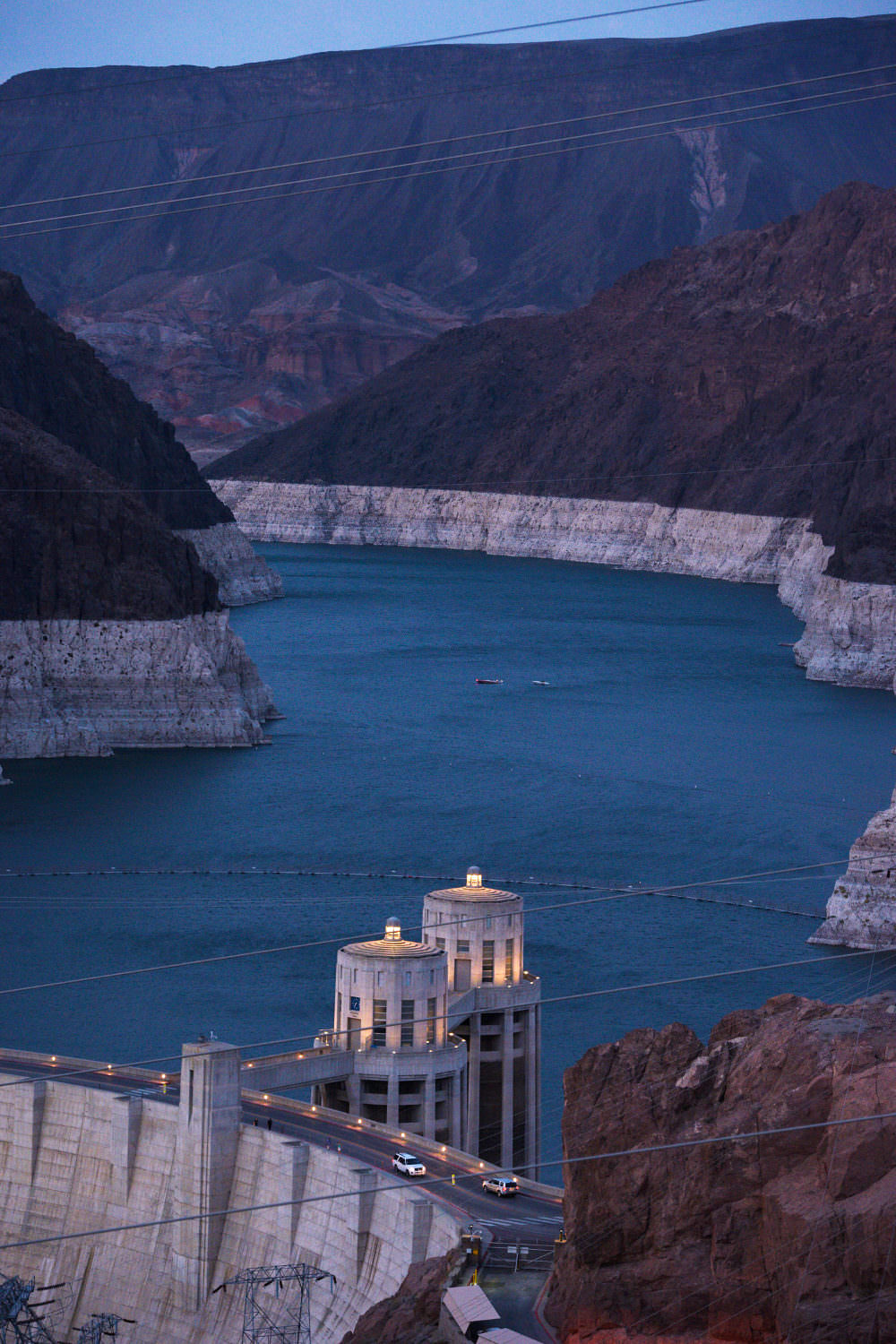 Get Outta the City
Need a little breathing room or to get away from the neon lights? Check out these wonders outside of Las Vegas.
Hoover Dam: Black Canyon, Nev. Parking and tour prices vary.
Red Rock Canyon National Conservation Area: Summerlin, Nev. Drive the scenic loop for $7 per car, or take a ride with Cowboy Trail Rides.
Tule Springs Fossil Beds National Monument: Boulder City, Nev. Free admission.
Valley of Fire State Park: Overton, Nev. Free admission.
Grand Canyon National Park: Tour companies offer various options to see the canyon.
---
This article originally appeared in the December 2017 issue of Horse Illustrated magazine. Click here to subscribe!