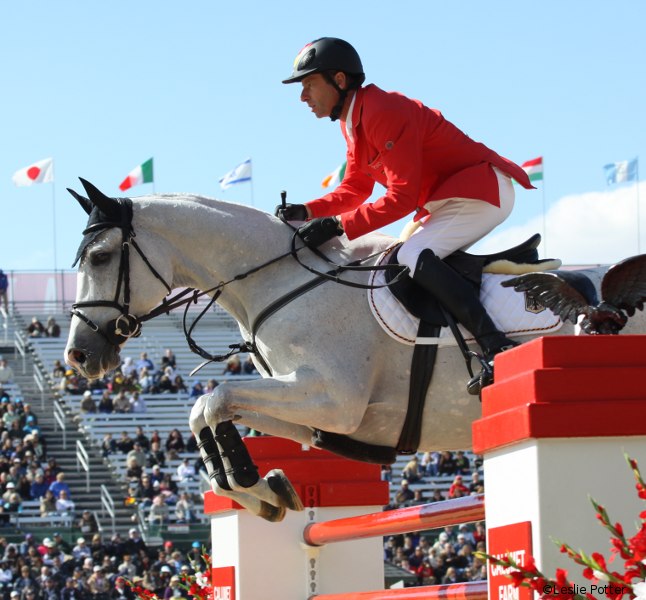 The FEI World Equestrian Games were last held in North America in 2010 at the Kentucky Horse Park in Lexington.
The FEI World Equestrian Games are returning to the United States in 2018 for the second time in history. Thousands of equestrian fans from North America and the world will visit Tryon, North Carolina, during the WEG's run from September 11 through 23.
For fans who can't make it in person, there's some good news.
On Monday, December 11, Tryon2018.com announced that NBC Sports Group would have exclusive multiplatform United States media rights to the 2018 WEG and will provide what Tryon2018 calls "an unprecedented amount of national equestrian sport coverage."
The Olympic Channel will feature more than 50 hours of coverage of the games on its network as well as online via OlympicChannel.com and the Olympic Channel app. NBC and NBC Sports Network (NBCSN) will have a combined 15 hours of live coverage. All live coverage will also be available for live streaming on NBCSports.com and the NBC Sports app.
NBC Sports has featured coverage of several major equestrian events over the last two years, including the Longines FEI World Cup Jumping Final in Omaha earlier this year and FEI World Cup qualifying competitions from New York and Kentucky.
The FEI World Equestrian Games are held once every four years, in between summer Olympics years. The 2018 WEG will take place at the Tryon International Equestrian Center. It features the world championships for eight equestrian sports: show jumping; dressage; eventing; reining; combined driving; vaulting; endurance; and para-dressage.
More information, including ticket sales, a competition schedule, and volunteer inquiries, is available at tryon2018.com.