There's plenty of anecdotal and scientific evidence that shows how interacting with horses helps kids and young adults reduce stress, learn responsibility, and may even help improve cognitive abilities. But not every kid is born into circumstances where horses are available or even accessible.
Thirty years ago, the Compton Jr. Posse opened its doors as an after-school program for inner-city kids in the southern Los Angeles County area. In the 1980s, crime and gang violence in Compton were at a peak. The Jr. Posse gave kids a place to go to learn horsemanship and riding skills and be part of a community that was an alternative to gangs.
This video is the product of a partnership between the University of Southern California Annenberg School of Journalism and Youth Today, the national news source for youth-service professionals. Videographer: Caleigh Wells.

"It teaches you discipline, responsibility, and hard work," says Compton Jr. Posse founder Mayisha Akbar. "Those are the things I wanted my kids to learn, so I moved over here for my kids. When we got here, that's when we found out that all the kids needed something."
Compton may seem like an unlikely location for a working horse farm and equestrian facility, but the area has a long agricultural history.
"[The horses] were here before," says Riding Program Director Jen Easterly. "The whole area was the last remnants of an agricultural community contained within the city of Compton where animals were not only allowed, they were common."
Participants in the program learn English and western riding and have the opportunity to compete at horse shows in the Southern California region. Through their hard work and commitment to training, plus expert instruction from professionals including Olympic show jumper Will Simpson, the kids from Compton are competitive on the tough local show circuit.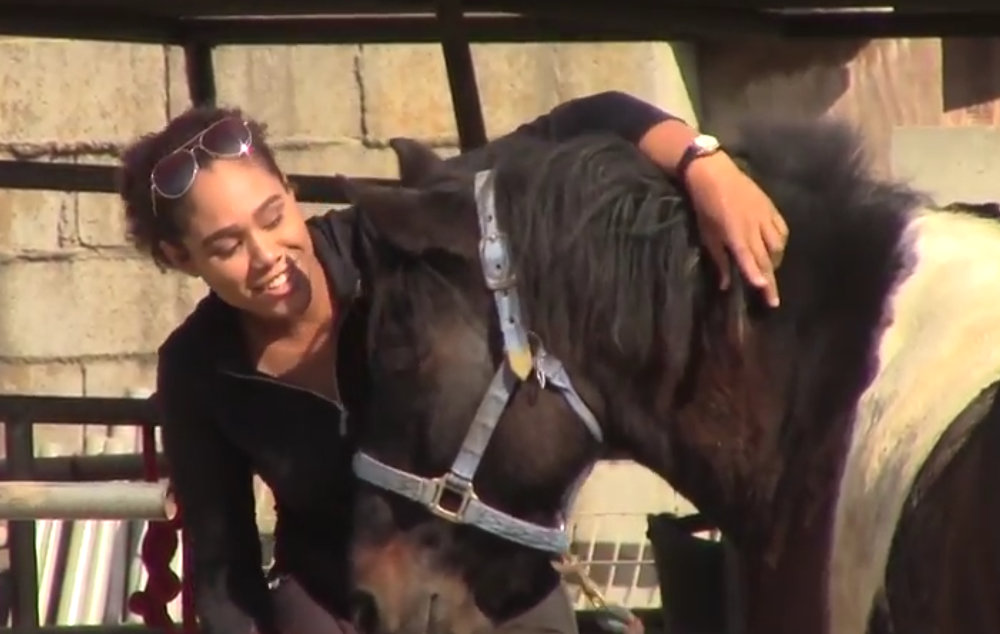 Beyond riding, participants learn horse and ranch management and equine science topics including anatomy, nutrition, and animal psychology. They're required to maintain set academic standards in order to ride with the Posse, and the program has helped young riders work toward college degrees and careers they might not have considered otherwise.
Isis Willis, age 14, is a rider at Compton Jr. Posse. Inspired by her time spent with horses, she's aiming toward going to school to become a veterinarian after she graduates from high school. But she says the family environment among the riders, instructors, volunteers, and horses provides more than just education.
"We have kids that come, and they're shy," says Willis. "They don't want to make friends, they don't want to do stuff. But once they get in the environment and they start interacting with the people, they open up."
Learn more at www.comptonjrposse.com.