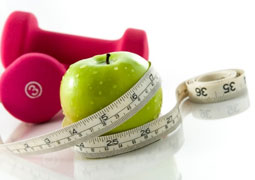 If you've been involved in the horse world long enough, you've probably had someone tell you that riding isn't really a sport. But what do they know? They've certainly never felt the burn after posting without stirrups for a few laps around the arena. They don't know what it's like to have to relearn to walk with sore leg muscles the morning after a day long trail ride. And they certainly have no idea how much effort it takes to haul buckets, muck stalls and wrangle horses day after day.
On the other hand, many equestrians focus entirely on their horse's health and conditioning while pushing their own fitness to the back burner. Being a serious equestrian athlete takes some extra effort when you're not in the saddle. Top riders in all equestrian sports cross train to supplement their riding activities. Yoga and
Pilates
help increase flexibility, balance and
core strength
, which are essential to effective riding. Running, cycling and swimming provide cardiovascular exercise to help prepare you for those marathon training sessions. Proper strength training helps build muscles evenly which leaves you less prone to debilitating injury.
As an equestrian, what do you do to get fit to ride? Are you a gym rat, working out seven days a week? Do you participate in other sports besides riding? Have you found a way to fit a workout into your busy schedule of work, riding and barn chores? Or do you unapologetically let riding and caring for your horses constitute your entire fitness regimen? Whatever your routine, 'fess up and let other HorseChannel.com visitors know how you stay in shape to ride.
Leave your response by clicking on "Submit a Comment" below. Some of the responses will appear in a future issue of Horse Illustrated.
See more HI Spy questions >>