If your horse has a lot of white on his face he probably also has quite a bit of pink skin exposed. Check his muzzle for signs of sunburn. Yes, that's right: horses that sport a pink mug can get their face fried in the sunshine.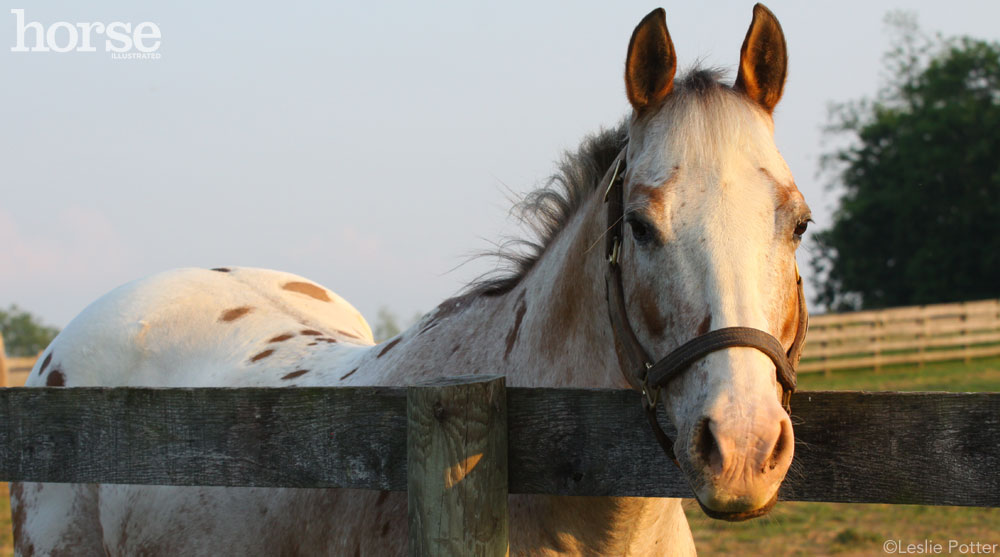 Peeling skin, scabby sores and an overall red, raw look may mean that you need to apply sunscreen to your horse's face.
There are some products available at your local tack stores that include horse-friendly sunscreens. However, many come in spray bottles and that may make application difficult for face-shy horses. In that case, consider using a sunblock product made for people.
Stay away from anything that smells too strongly of the tropics. That will only attract flies and your horse may not want to smell like a coconut. Instead, pick something unscented for sensitive skin.
Apply it first to a soft cloth or rub rag and then gently apply it to your horse's muzzle. Give it time to soak in and dry before allowing your horse to dunk his head in his water trough. Soon he'll be ready to enjoy a few more days of fun in the sun without burning his nose.