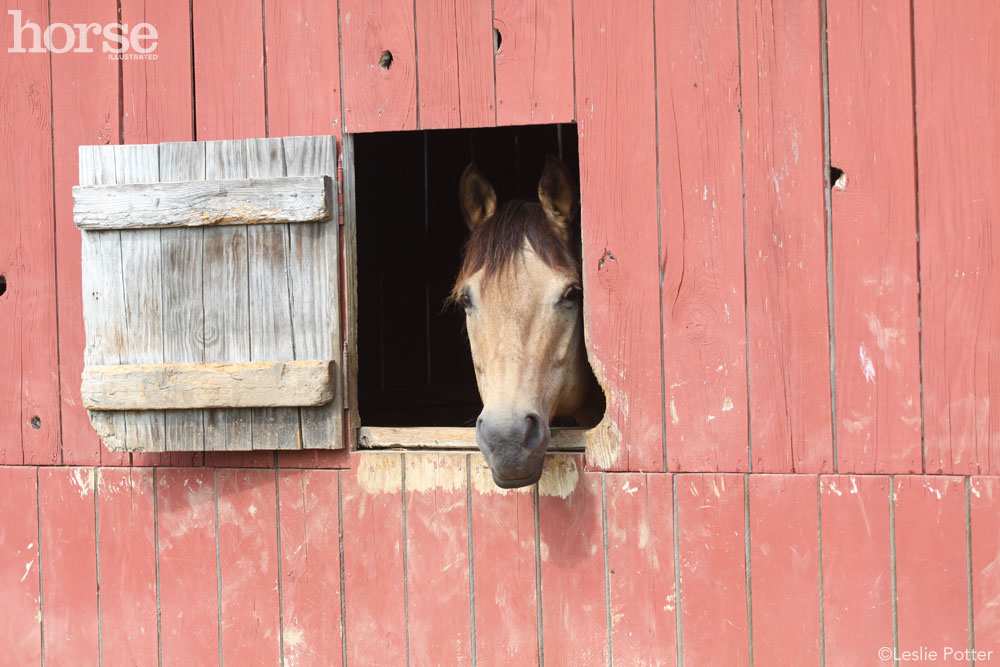 Finding the perfect liability insurance for your horse farm or equine operation can seem overwhelming, but being under-insured can be even scarier: The thought of losing your farm, your home, your horses and most of your assets is enough to make any horse owner quiver in their muck boots.
There are a variety of options available, but which one is right for you?
But Who Needs Liability Insurance?
Sadly, in the litigious world we now live in, having liability insurance is more than just peace of mind–it can be key to protecting yourself and your assets should you be brought to court.
One important item of importance, says Kristin Detwiler, an agribusiness and equine specialist with Gibson Agri & Equine Insurance in Girard, Ohio, is to make sure you're working with someone who truly understands the equine operation and what needs to be covered. For example, some homeowners insurance policies will cover the liability for a few horses kept in the backyard, but will not cover a large farm with boarded horses on the property—these people would need a different policy: a farmowners insurance policy.
The easiest way to tell what type of insurance you need is to ask yourself this question: Is someone charging for services at this operation? If they are, this becomes a "commercial" exposure and a commercial farm policy would be needed, as opposed to a personal policy.
Insurance Options
There are many different types of liability insurance, but agribusiness and farmowners policies are typically the ones that are used to cover a farm property and the liability that comes with it, notes Detwiler. Each liability policy is then tailored to the individual based on their needs and their operations.
For example, the liability insurance a boarding barn owner carries will be different from that carried by a trainer who travels to various farms to give lessons, but insurance is necessary for both. What differs for each is what is specifically covered under each policy.
The most popular liability insurance options for those involved in the equine industry are Equine Personal Liability and Equine Professional Liability.
EQUINE PERSONAL LIABILITY

Generally speaking, for someone who just owns a few pleasure horses in their backyard, equine personal liability would be a good fit, explains Detwiler. This type of policy would include coverage for things like damage to another person or to another person's property. Equine personal liability insurance also covers episodes like a horse getting into the road and then getting hit by a car, damaging the car or injuring the people in the car.

EQUINE PROFESSIONAL LIABILITY

A more-specific policy targeted to professionals in the equine industry, an equine professional liability policy covers trainers and instructors who may not own the facility from which they provide their services.

COMMERCIAL FARM OWNERS PACKAGE

When dealing with equestrian professionals who give riding lessons, board, breed, train, offer clinics, riding camps or something similar, a Commercial Farm Owners Package would be a better fit as it could cover all these endeavors. A specific policy would again be tailored to the individual, farm or corporation to cover all of the exposures from their equestrian involvement.

This Package insurance policy is the most comprehensive (and often the most affordable) way to cover the entire exposure of the farm from lawsuits against the farm owner—and it's done on one policy, says Detwiler.

This policy would cover the actual farm property itself (dwellings, barns, machinery, hay and animals) and provide liability insurance. This liability can include liability for boarding, breeding, training, lessons, clinics and more.
PERSONAL LIABILITY POLICY

That being said, stand-alone equine personal liability policies for horse owners who do not own their own farm and aren't covering their liability on a farmowners policy are also available. This type of insurance is best suited for horse owners who board or lease a horse that is not housed on property they own.

Some homeowners insurance policies will cover the liability from owning a horse, but some will not, so it's worthwhile to call your current carrier to see if they would extend liability to one owned horse, explains Detwiler.

If your current insurance carrier doesn't extend coverage, consider adding equine personal liability insurance. These policies are generally very reasonably priced. This type of policy would provide liability insurance for the horse named in the policy, no matter where it goes. For example, if you were to take your horse to a horse show and the horse bit someone who then tried to sue you, this insurance policy would protect you and your assets.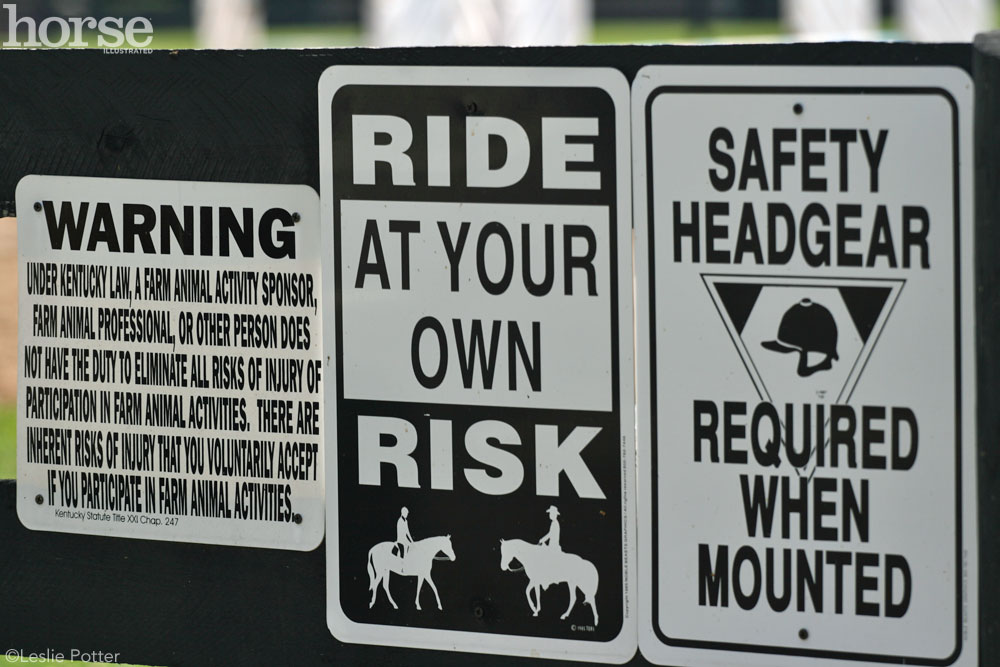 What is NOT Covered With an Equine Insurance Policy
While there is no "blanket" insurance policy, it's important that any farm with commercial exposure (such as boarding, riding lessons, training, etc.) has liability release waivers and hold harmless agreements, which can be drawn up or reviewed by a lawyer. It's also important that each farm abide by state-specific equine laws, which could include the posting of equine activity awareness signs.
"Insurance agencies do not provide such documents," notes Detwiler. "It is advised that a person meet with an attorney to draft up such paperwork as it will pertain to them and their farm specifically. In writing a commercial farm policy or general liability policy, these waivers are typically required to be used and copies must be sent to the insurance company prior to beginning coverage."
Insurance in a Nutshell
"If someone owns their own farm, a good catch-all insurance would be an actual farmowners policy," explains Detwiler. "This policy would cover all of the property and the liability based on the liability exposure on the farm itself. For someone who might not own their farm, but is leasing or travels to different barns to give lessons, is doing some boarding, breeding, clinics, or other equine endeavor, a Commercial General Liability policy with equine personal liability and professional liability along with any of the other exposure coverages would be a good catch all." You could never cover everything on one policy and it can be changed as the exposures change, she notes.
Keeping this in mind, once you have insurance, you should plan to go over your policy each year with your agent when the renewals come due. A lot can change over the course of a year, and you might not think to call your agent every time you offer a new service or hire new employees, but it's imperative that he or she know exactly what is being done on the farm to make sure you're protected to the very best of the insurance company's abilities.
It boils down to this: No matter how you are involved in the equine industry, you need to have liability insurance—it depends on what you are doing with the horses that will determine what type of coverage you will need.
Sarah Coleman has a soft spot for chestnuts
with chrome, including her off-the-track Thoroughbred that she competes
in the hunters. Based in Lexington, Ky., she is the Director of
Education and Development for New Vocations Racehorse Adoption Program.