There's something magical about naming a horse. We start off as children with little plastic equines that we stable on our bookcases. We give those horses names like Star or Jet. Then we move up to digital models that we pilot through the pixelated worlds of our computer games. We give those horses names like Bramble or Lucky. But when it actually comes down to naming a real live horse, you'll have to give it a little more thought.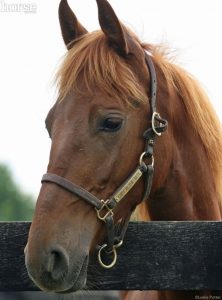 While there may be 101 things that are far more important to consider when bringing home a new horse, somehow choosing the perfect name skyrockets to the top of the priority list. What's more fun that carefully pondering all of the choices and ultimately selecting the best and most wonderful name? But with limitless possibilities, how do you narrow down the options and make your choice? You know only one name is going to be the right one. So how do you decide?
When naming a horse, you want to choose a name that will be the perfect fit. Maybe the name will reference the horse's color in some way, or its personality, or its breed or bloodlines. Below, we've compiled several different lists, each distinctly suited to different types of horses (and ponies!). We've tried not to be too obvious, but if you truly feel that "The Black" is the best name for your ebony-coated equine, you can certainly feel free to go ahead and use it. But for the purposes of these lists, we have tried to move further away from clichés and find creative names that will capture your horse's qualities and make you smile.
Coat Color Names
Horses are often given names that refer in some way to their coat color or pattern. For example, chestnuts get "red" names like Garnet, Ginger, or Flame. A horse's coat color is a distinctive part of who he is, so it's natural to want to incorporate that characteristic into a name. Here are lists of color names that are a bit off the beaten path:
Black Horse Names
Noir
Jaguar
Ebony
Onyx
Domino (for a black horse with white markings)
Bay and Brown Names
Cleveland
Adobe
Cinnamon
Kit Kat
Brandy
Chestnut Names
Autumn
Opie
Fiona
Pippi Longstocking (a chestnut with considerable chrome would be the best candidate for this name!)
Peter Pan
Russell
Palomino and Buckskin Names
Blondie
Rapunzel
Spirit
Trapper
D'oro
Gray Horse Names
Napoleon
Pepper
Snowball
Lacey
Traveller
Pinto Names
Scout
Little Joe
Jigsaw
Pirate
Rembrand
Type-of-Horse Names
Many horsey people like to name their horses something that relates to their breed. Most breeds have a specific 'style' of name; for example, Arabians are often given Egyptian-inspired names, while Welsh Ponies often sport Welsh-inspired names and spellings. Here, however, we're going to take a look at wider categories of horse types instead of individual breeds.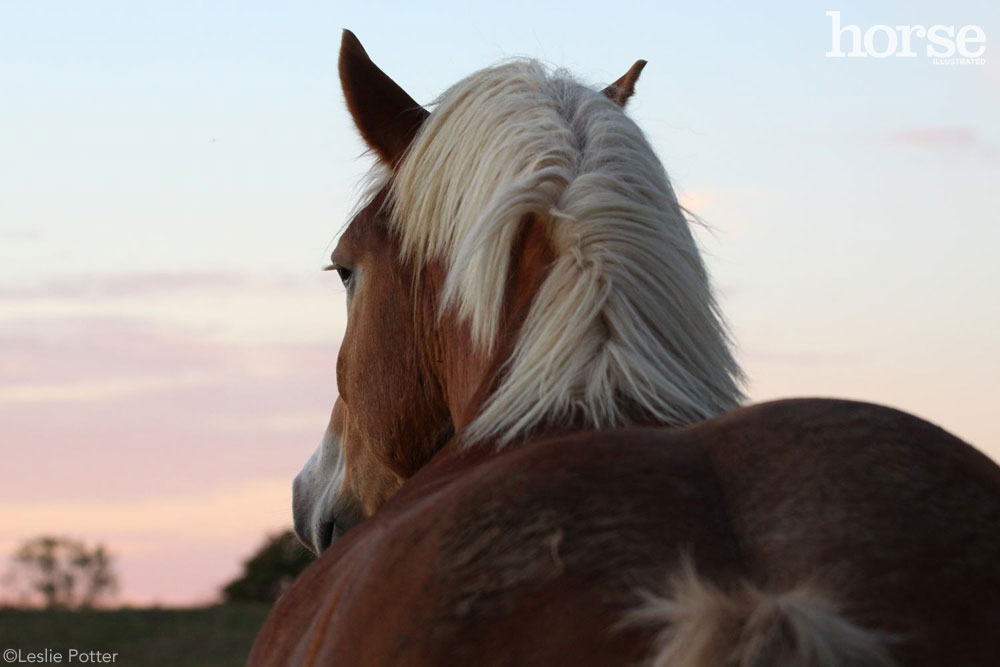 Draft Horse Names
Monte
Baymax (the lovable, inflatable robot from Disney's Big Hero 6)
Goliath
Universe
Sport Horse Names
Bolt
Challenger
Billie Jean (for tennis player Billie Jean King, winner of 39 Grand Slams, or choose the name of one of your favorite sports stars!)
Fargo
Jet
Victory
Pharaoh (or use the infamous misspelling "Pharoah" if you're a racing fan!)
Western Horse Names
Trigger
Champ
Oakley
Bonney (The surname of notorious outlaw Billy the Kid, this name is nevertheless more suited for a mare considering its pronunciation)
Rio
Dale
Gene
Cash
Chisholm
Pony Names
Buttons
Misty
Dolly
Cookie
Charlie Brown
Kokomo (Comes complete with its own theme song!)
Olaf
Thelwell
Personality Names
You can go a few different routes with this kind of name. You can go by what your horse is—a bit of an alpha mare, a rather quiet gelding—and choose a name that reflects that, or you can give your horse a name that denotes a quality you would like him to have. These lists are just the beginning—use them as inspiration!
Elegant Horse Names
Isabelle
Randolphe
Debutante (Choose this for her registered name, and "Debbie" can be her barn name)
Marquis
Juliet
Henrietta
Vanderbilt
Versailles
Bossy Horse Names
El Jefe (You can't get much more literal than this; it means "The Boss" in Spanish, and is pronounced El HEH-fay. Use LA JEFA for a mare. )
Queen
Boots
Major
Barkley
Silly Horse Names
Barnaby
Whiskers
Balki
Newton
Tigger
Buster
Flopsy (Mopsy and Cottontail would then be ideal names for stablemates)
Names for Well-Traveled Horses
Paris
Sicily
Beijing
Vancouver
Utah
Sydney
Berlin
Carolina
Passport
London
Names for Cultured Horses
Mozart
Jackson
Beethoven
Mona
Dickinson
Bard
Da Vinci
Sullivan
Chopin
Names for Horse Pairs
In the special case in which you have not one, but two equines to name (you lucky duck!), the process becomes even more complex because it's multiplied. Double the trouble, if you will. And if you want to choose names that go well together . . . that's enough to make even the most expert "namer" throw up their hands in defeat.
So if you're trying to select two perfect names that sound like they belong in adjacent stalls, what better way than to pick a duo that is already famous? Check out this list for ideas!
Anne & Diana
Lee & Grant
Fred & Barney
Winston & Churchill
Rhett & Scarlett
Laverne & Shirley
Garfield & Odie
Mary & Rhoda
Bonnie & Clyde
Sam & David (Fans of the "Little House on the Prairie" television series will recognize these as the names of Charles Ingalls' team of powerful chestnuts)
Frank & Jesse
Florence & Nightingale
Sonny & Cher
How about you? What are some of your favorite horse names? Leave a comment below and share your favorites!
Samantha Johnson is a freelance writer and the author of several books, including The Field Guide to Horses, (Voyageur Press, 2009). She raises Welsh Mountain Ponies in northern Wisconsin and is a certified horse show judge. Follow her on Twitter: @miraclewelsh