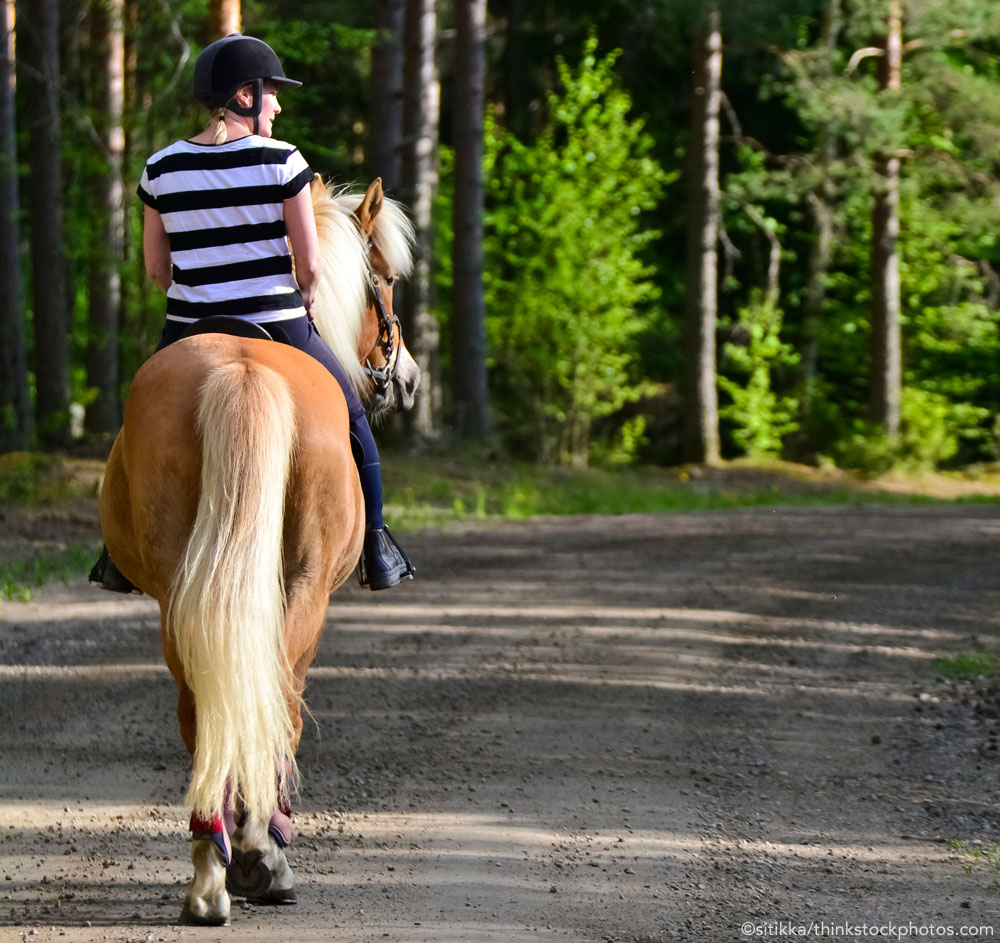 If you're itching to get out of the ring this summer, locating a local, equine-friendly park should be on your summer to-do list. If most of your friends stick close to home or focus on the show ring, you may have to dig a little deeper to find a safe place for your horse to stretch his trail legs.
Simply searching "horseback riding trails" and the state in which you want to ride is one of the easiest ways to find places to ride. Many state-maintained parks offer equestrian trails and have up-to-date websites, as well.
Additionally, some state and city tourism departments will include links to local trails on their websites. Checking with local clubs that host pleasure rides, nearby hunt clubs, and even the state horse council can bear fruitful results. If your area has a Backcountry Horsemen organization, be sure to contact them–these riders can prove invaluable for someone looking for a place to ride.
However, don't rely solely on the internet for trail-related information. Do some additional digging to make sure the park truly is welcoming to horseback riders (some parks expressly forbid horses on their trails). Word of mouth is also invaluable. Chatting with someone who has been to the park before will help you assess if you and your mount are up to the ride.
Questions to Ask Before you Saddle Up
So, you've chosen where you want to ride, you've called to be sure the trails are accessible and that horses are welcomed. What else do you need to know before you saddle up? Here are a few additional things you'll need to know to make sure you are safe and following the rules:
Are your trails multi-use? Can motorized equipment, like ATVs, dirt bikes or snowmobiles, share the trail with horses?
Do you have to pay before you saddle up and head out on the trails?
Do you need to sign in or place some format of ID in your tow vehicle?
Is water accessible or do I need to bring my own?
Do you offer RV hookups or can I camp there? (if you plan on riding for a few days)
Some trailheads provide parking to accommodate horse trailers and offer a general store. Utilize these facilities as they typically have people who are in the know on the latest news regarding trail conditions and equestrian-use restrictions, if there are any.
What to Pack
Whether you plan to head out for a few hours or a few days, a few items are non-negotiable when you hit the trails. They include:
snacks (including hay for your horse)
water
cell phone (on your person, not on the horse in case you part ways)
ID, both on you and on your horse that includes your name, your emergency contact numbers and any allergies or conditions you may have (this can be a laminated card in your saddle bag, a luggage tag or a dog tag you have made that attaches to your tack)
halter and lead rope (either packed in your bags or on your horse over or under his bridle)
raincoat or layers in case of inclement weather
hoofpick
whistle (for notifying help if you are lost or hurt)
compass or GPS (remember that some places you will ride will not have cell service)
Additional items that are handy to have, especially if you plan on being on the trails for some time, include:
sunscreen
bug spray (horse and human)
first aid kit (for both of you)
flashlight
matches
utility tool
duct tape
snake-bite kit (if you live in an area with venomous snakes)
hoof boot