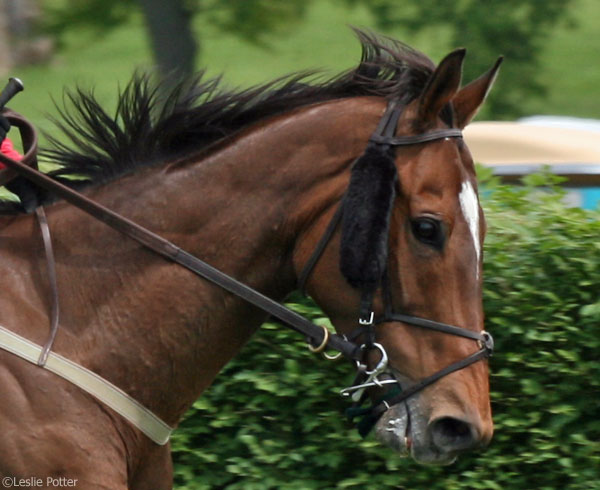 Dexter Ring Bit: This bit is a combination of a chifney with a snaffle bit and is most often seen on race horses. It adds some steering and stopping power to especially strong horses.
The snaffle bit component is usually a standard jointed snaffle and is found in different materials. The ring component is metal and encircles the lower jaw.
The Dexter ring is linked to the rings of the snaffle.
The action of the snaffle with the ring adds leverage on the horse's jaw, increasing a jockey's steering and stopping power.
Next bit >>
Back to HorseChannel's Online Bit Guide
Back to HorseChannel's Online Tack and Horse Equipment Guide